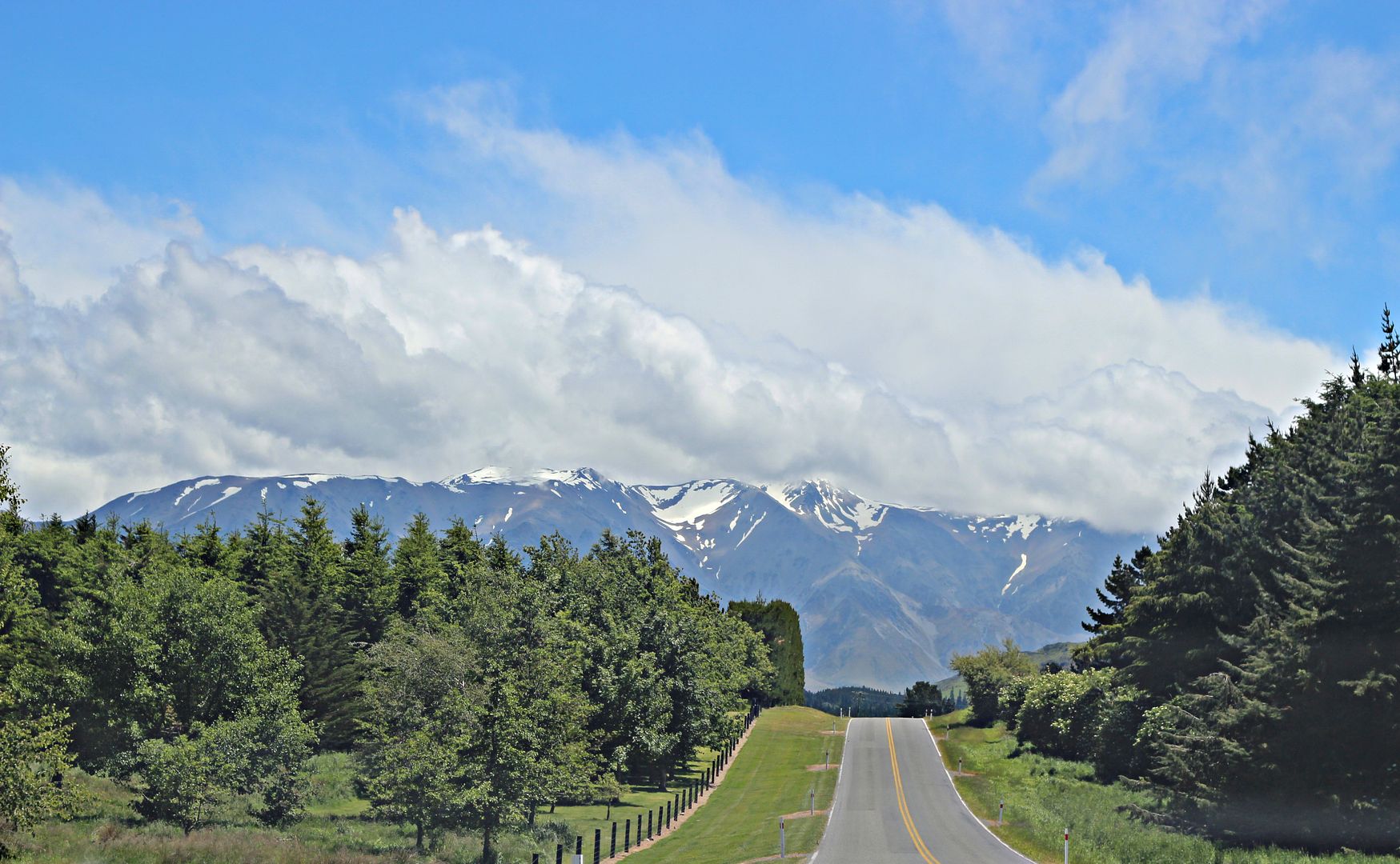 We spent a night at Christchurch before embarking on our 3-hour journey to Lake Tekapo via the Scenic Highway, which promised nothing but picturesque scenery that took our breath away!
Most of the photos were taken with our DSLR while we were on the move. The vast pastures, rolling hills dotted with little fluffy sheeps and snow-capped mountains left me gaping with excitement! Trust me, I tried very hard to take a nap, but amidst all this beauty that mother nature has bestowed upon New Zealand, I simply had to do it justice by staying awake and capturing its magnificence on camera!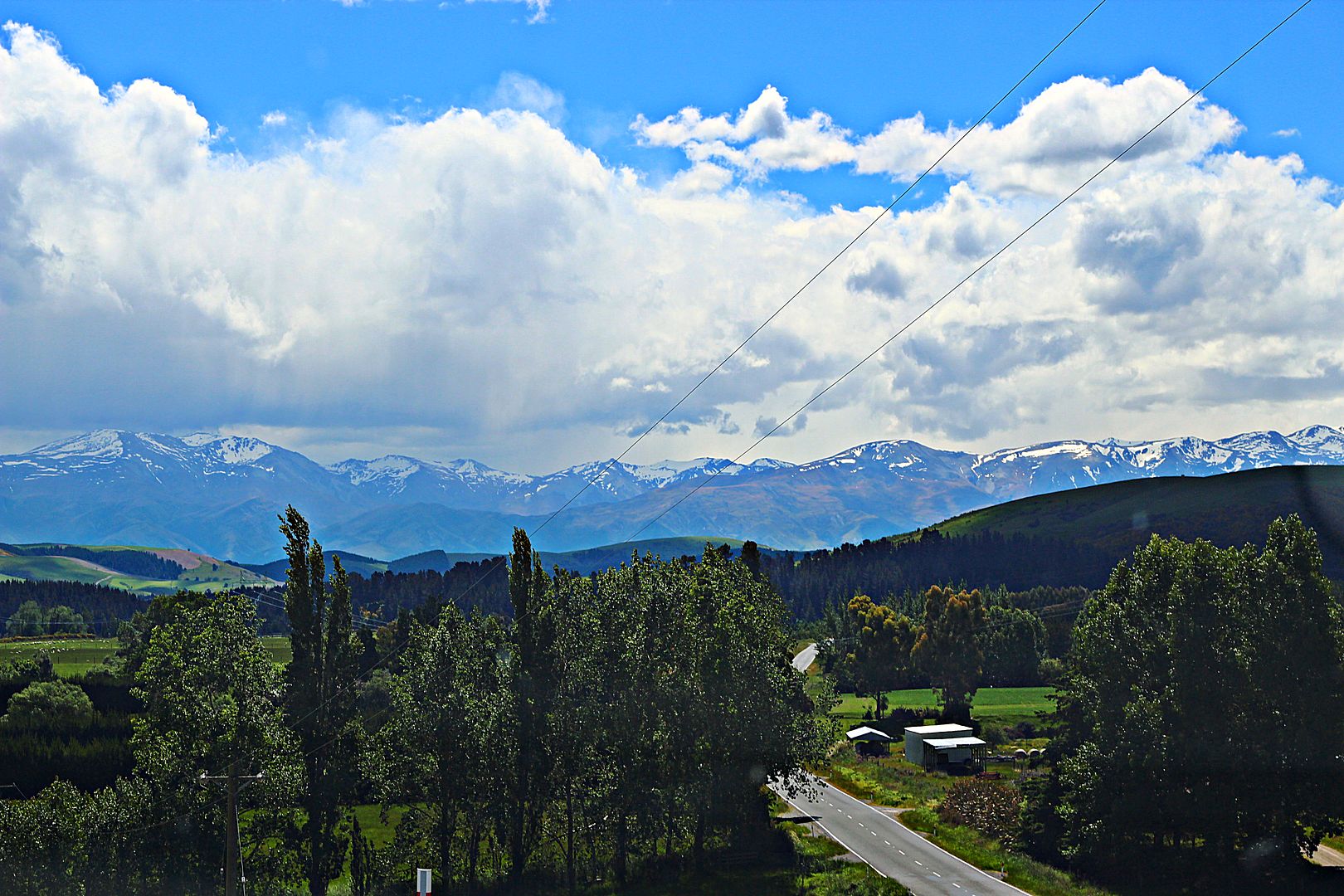 We were literally surrounded by beauty, 360 degrees. As I glanced at the side mirror, all I could do was sigh with wonder and attempt to capture those fleeting moments so that I can relive these timeless memories in future.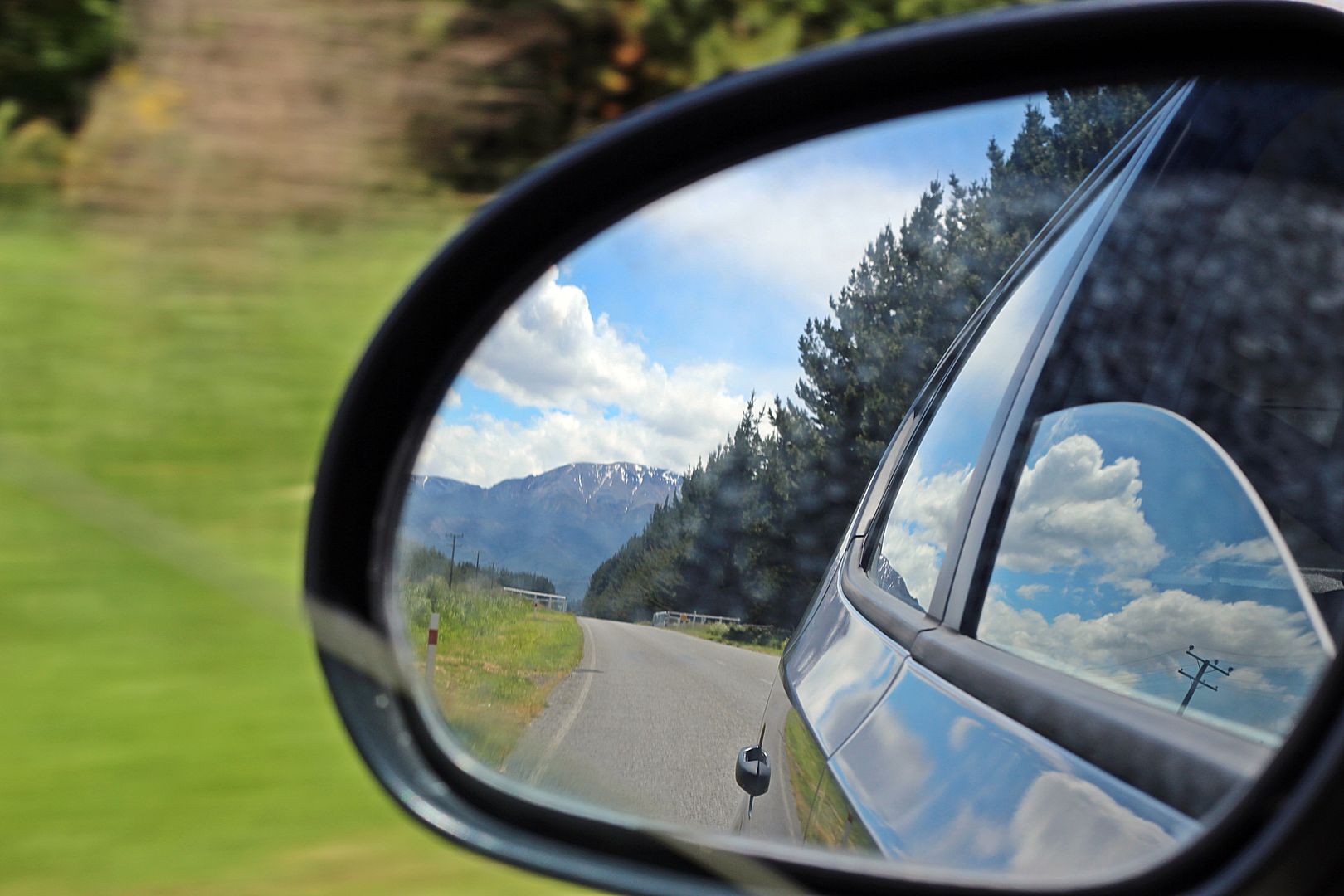 Thankfully, we had glorious weather for company that day, which meant that practically every shot was picture perfect!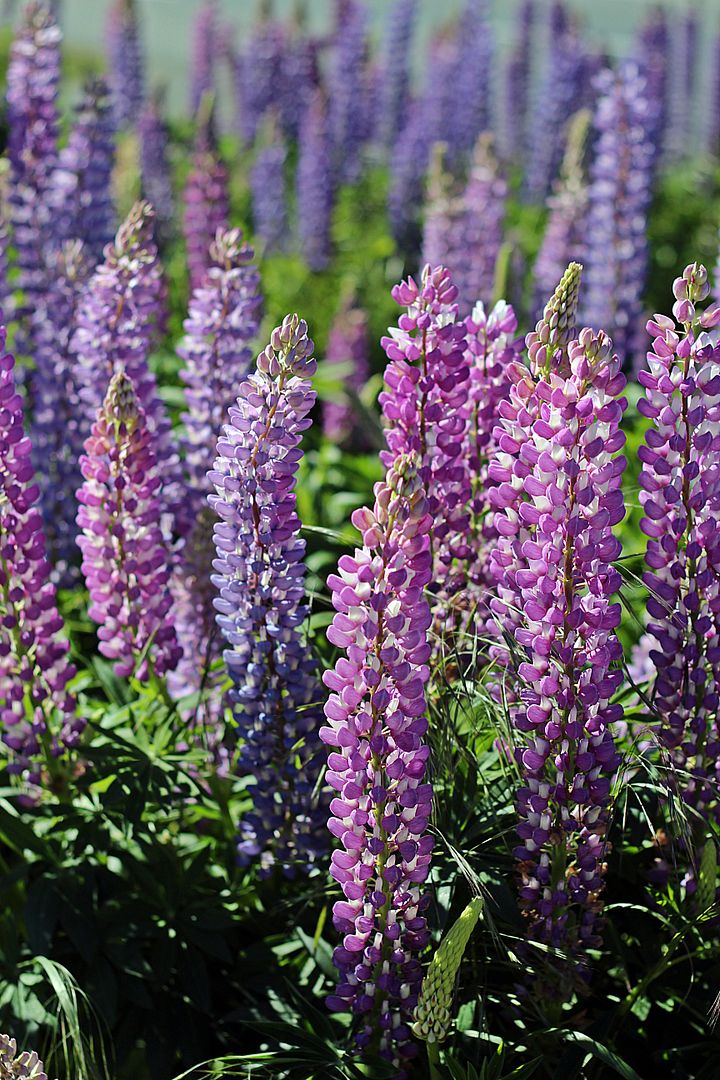 As we approached Lake Tekapo, we were greeted by rows after rows of vibrant purple and pink lupins. So gorgeous!!
The view from our accommodation at The Chalet Boutique Motel, an establishment owned by a lovely couple, Walter and Zita, was beyond mesmerizing. We received a very warm welcome from Walter upon arrival, and he not only gave us a very detailed rundown of what Lake Tekapo has to offer, but also handed us a map of the galaxy for star-gazing at night.
I would definitely recommend this accommodation to anyone who's planning a visit to Lake Tekapo. All toiletries are provided, and there're make-up removal wet wipes too! There's also a wide selection of beverages from Dilmah, a stove if you're intending to cook and a microwave oven. The room is well-furnished, clean, spacious and most importantly, it offers a delightful view of Lake Tekapo.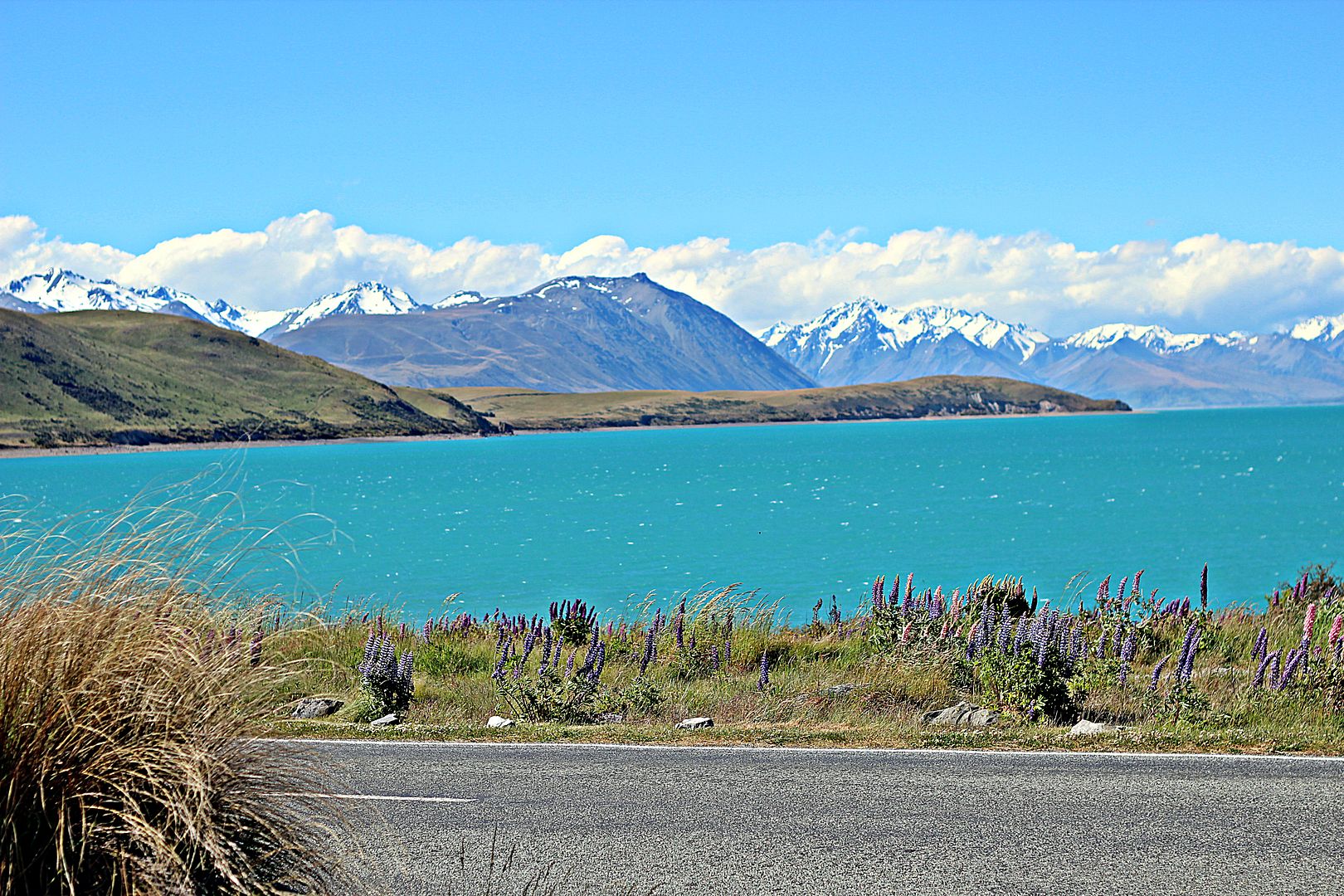 Check out the incredible scenery at Lake Tekapo! I didn't do any colour editing at all. The waters are turquoise in colour thanks to 'rock flour', rock particles that are grinded by the glaciers. I've never seen any lake quite like this and I was absolutely blown away by its beauty!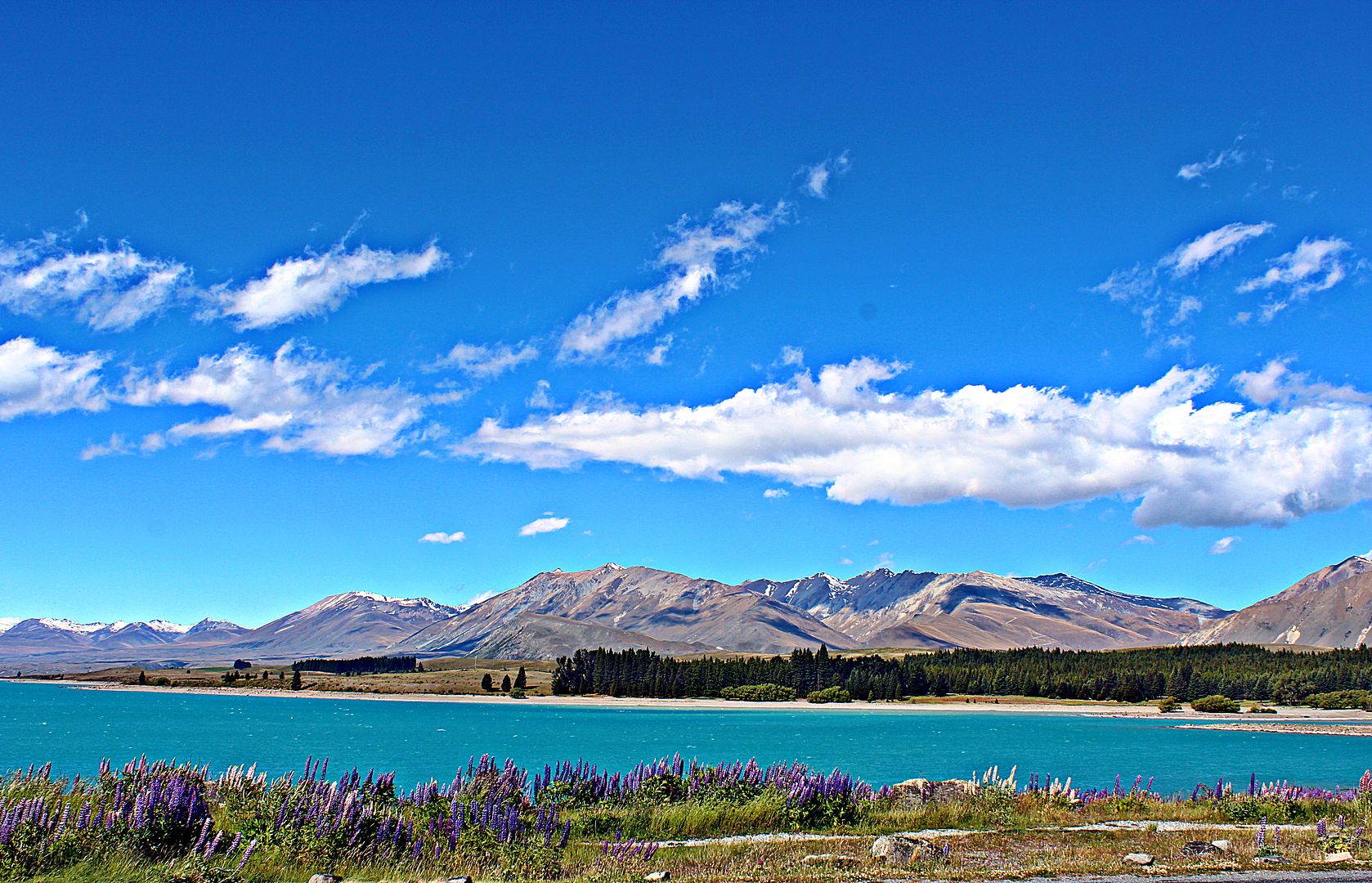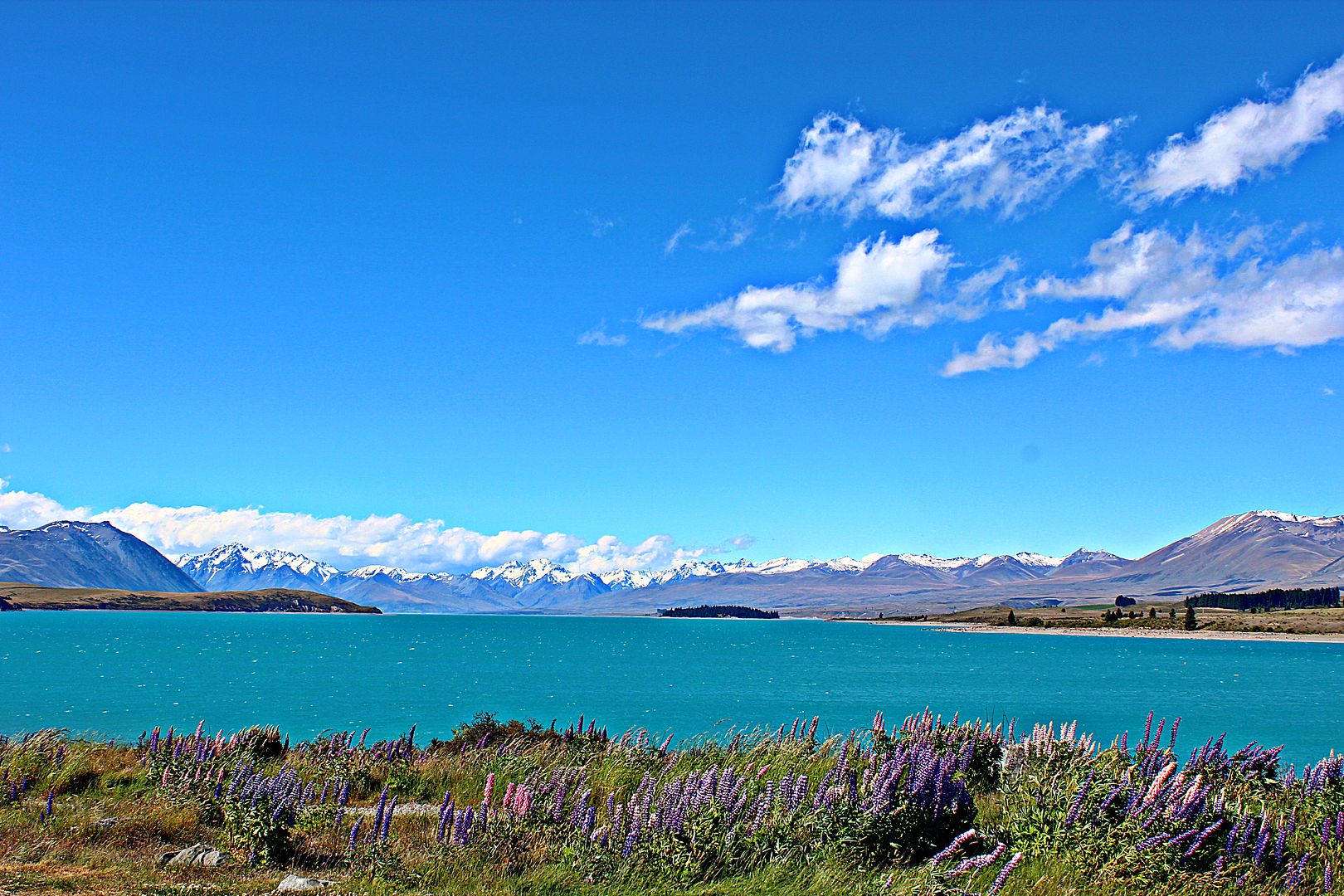 I was all prepared to head to Tekapo Springs that evening, hence I was in swimwear and a coverup, but alas, they were closed to the public due to a private event. :(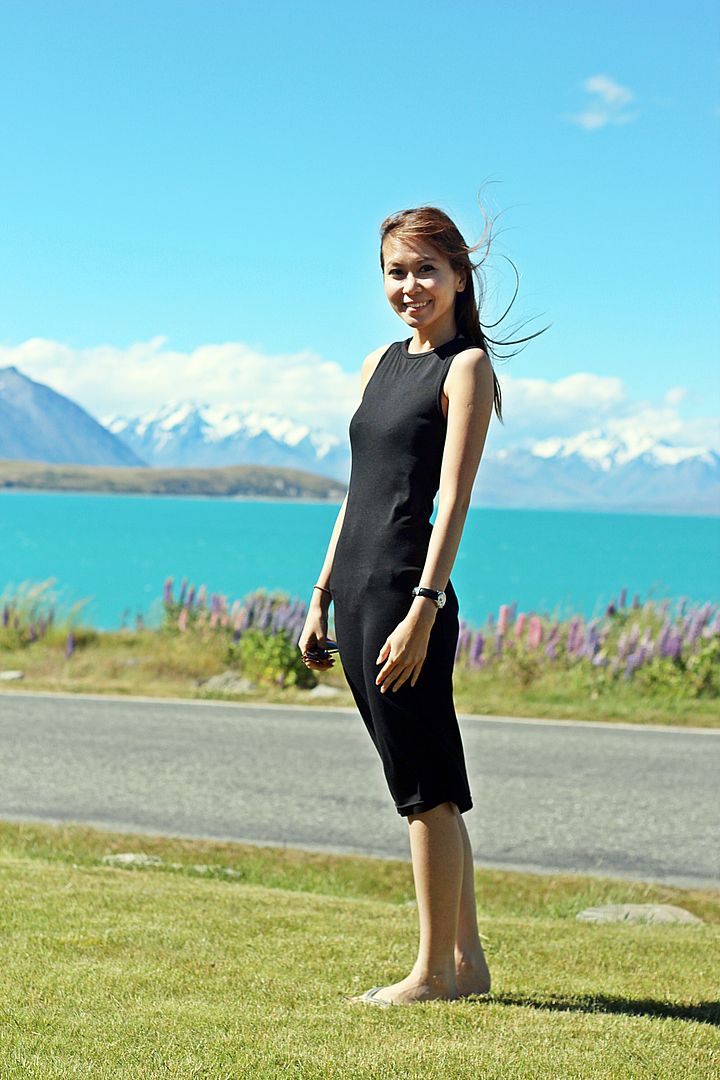 As I was writing this post, I received news that Karen managed to hop on the flight to Christchurch to join us! You'll be seeing her in part 2 of my Lake Tekapo post as well as the rest of my NZ posts!