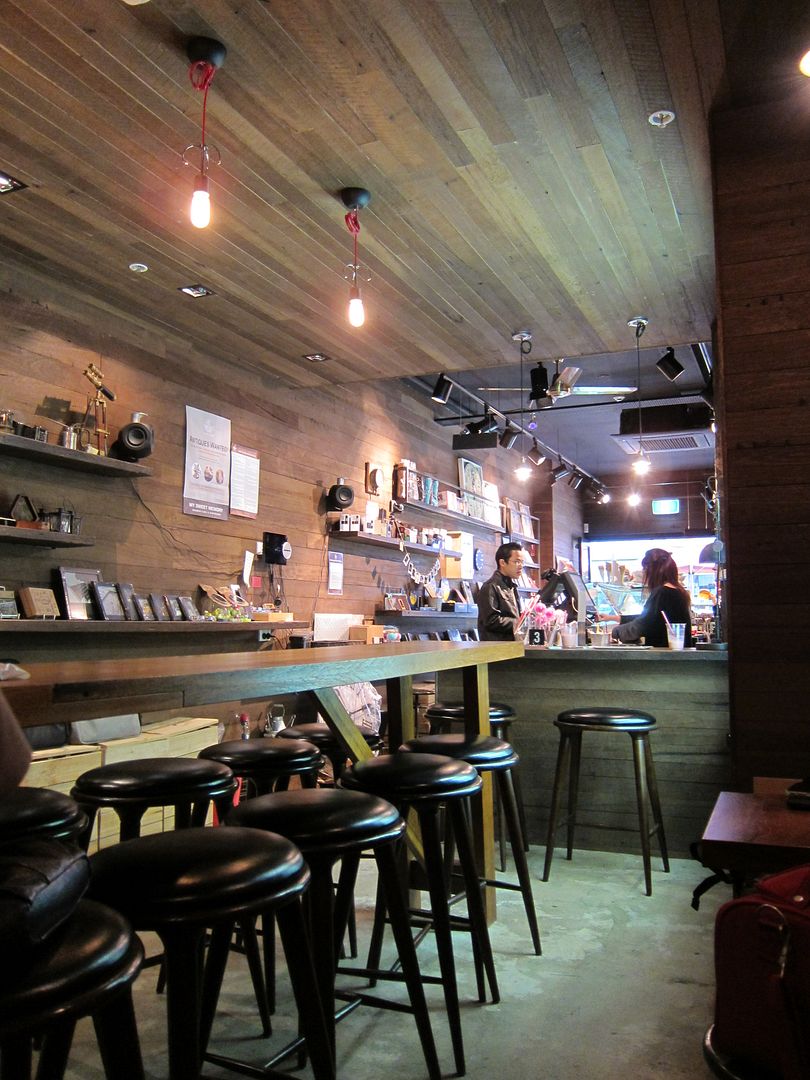 We've been spending quite a bit of time at cafes because it has been raining all day long and My Sweet Memory is one of the new cafes that we checked out recently.

The cafe specializes in drinks, desserts and decorative items, including some antiques too!. I've a penchant for home decor and am constantly on the lookout for interesting little knick knacks to spruce up my home, so this is the perfect chill-out place for me (much to the dismay of my hubby).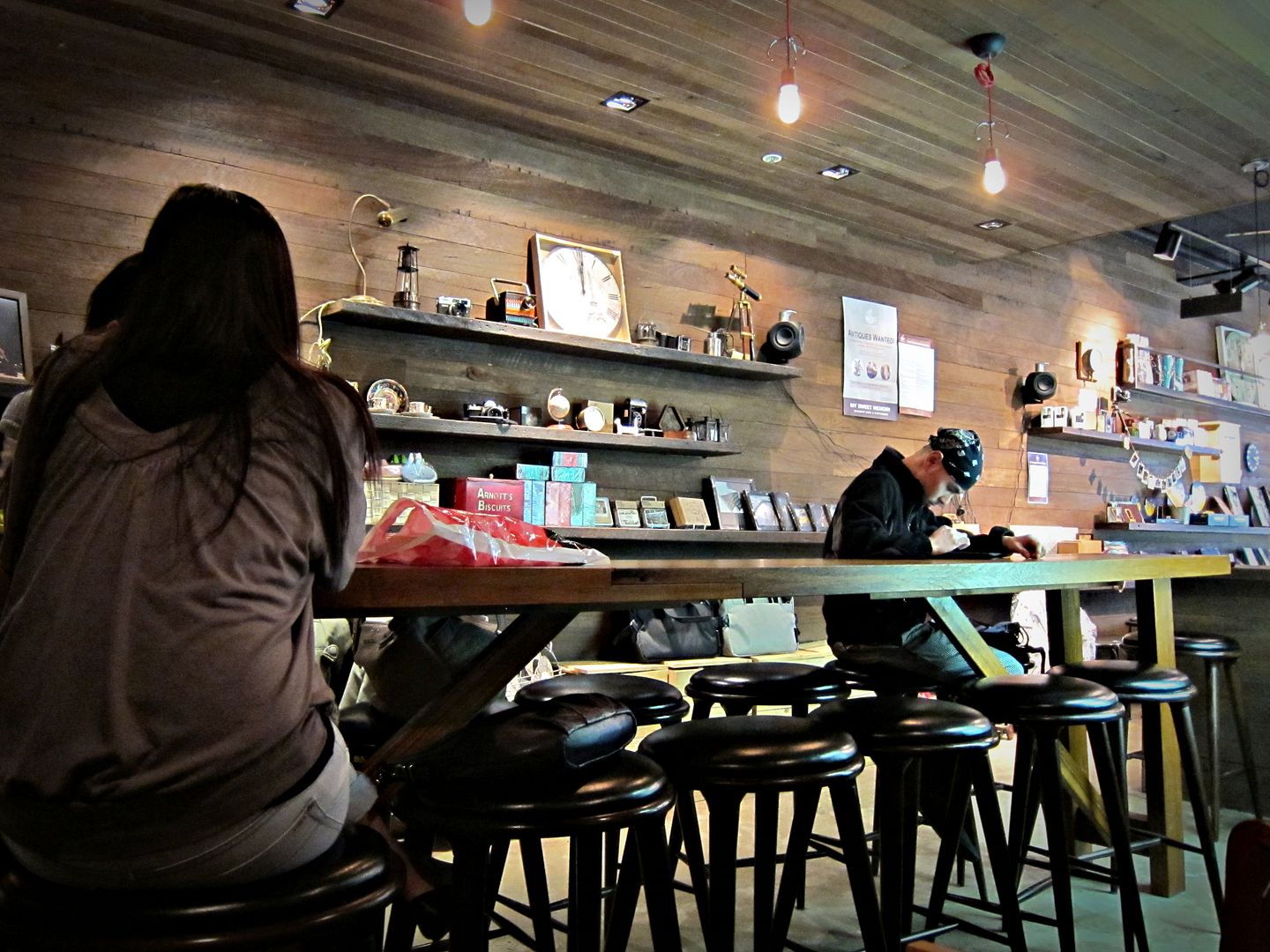 I had the strawberry yoghurt smoothie on a whim and had zero expectations taste-wise, but lo and behold, it was really delicious and refreshing. I had such a pleasant surprise.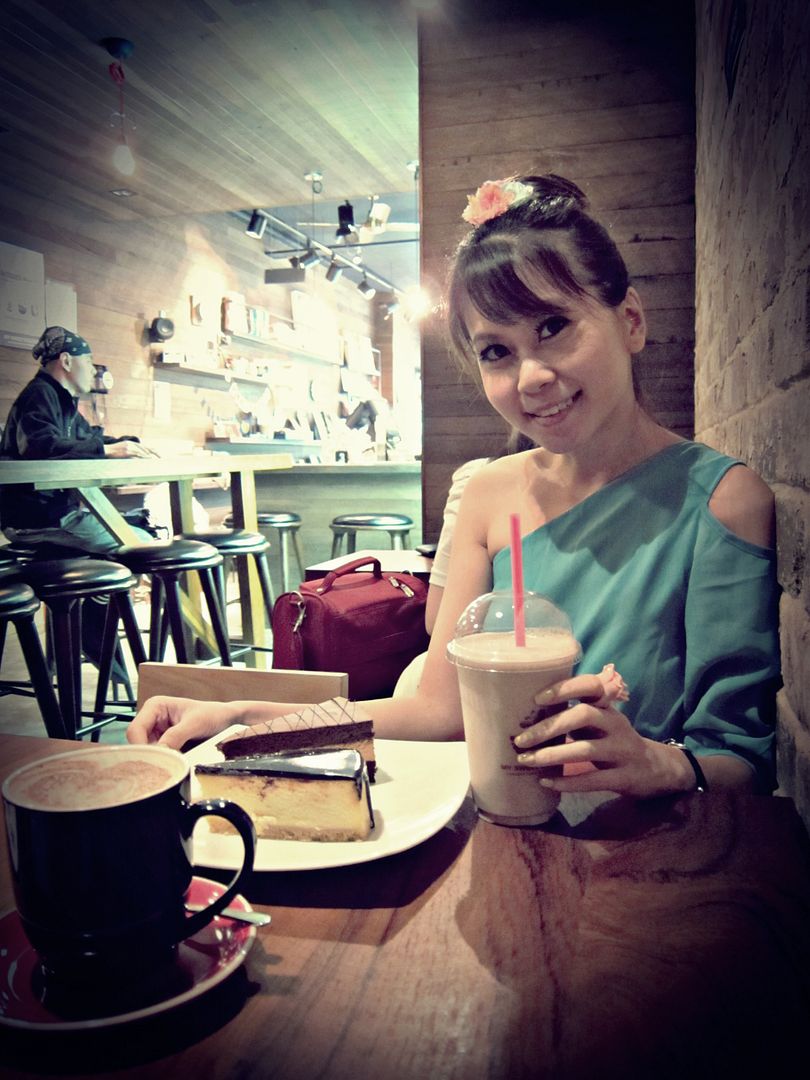 JW's idea of posing for the camera. I think I have pretty good photography skills. ;)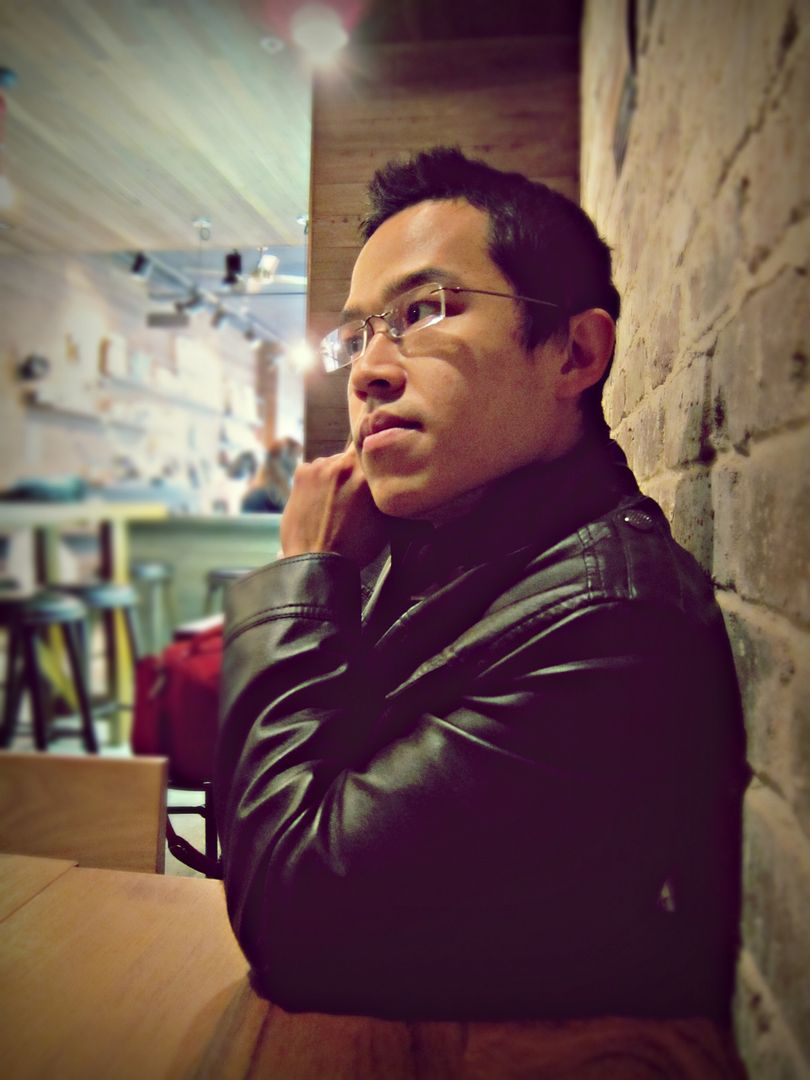 He had the signature hot chocolate. It pales in comparison to what you would get at Lindt, but a hot chocolate drink is always comforting on a cold day, so no complaints there.

I originally ordered a tiramisu cake, but the lady at the counter dropped the entire cake, leaving me with no choice but to settle for a chocolate hazelnut cake. It was yummy nevertheless, but not as good as the black and white cheese cake that JW ordered.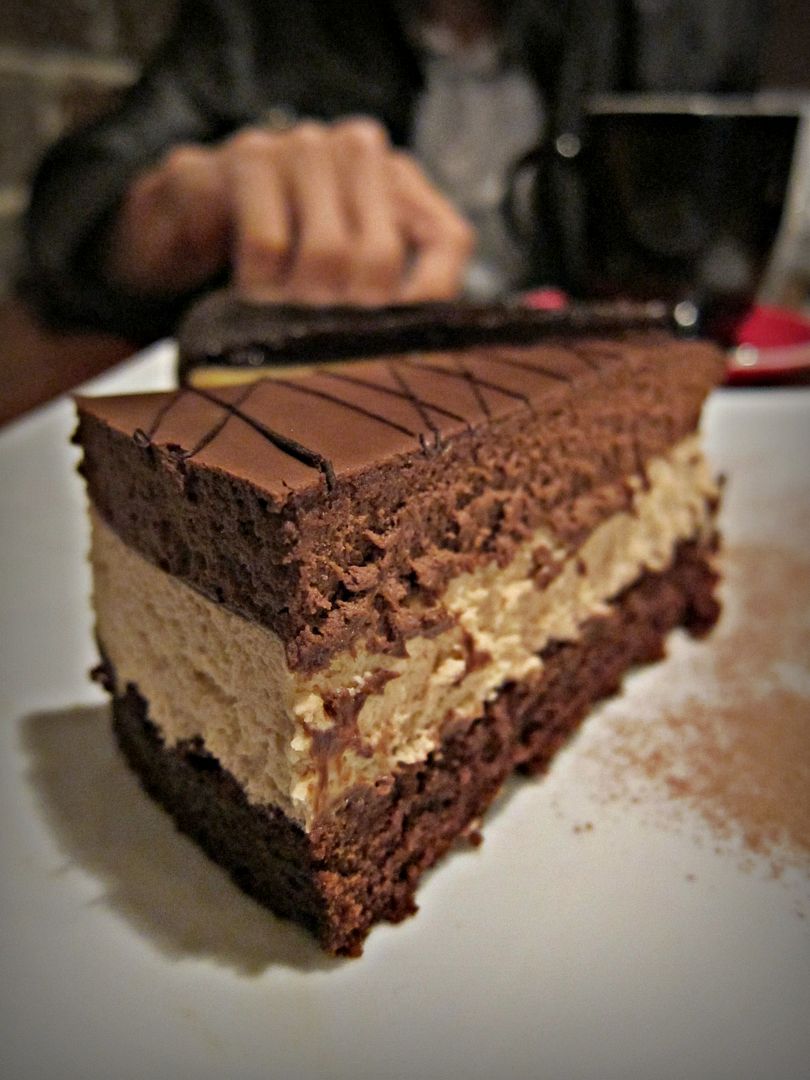 This is the black and white cheese cake. The top layer is a rich, sticky coat of chocolate toffee I believe, and it goes remarkably well with the smooth consistency of the cheese cake. This is a tiny taste of heaven which melts in your mouth with every bite!
I liked it so much I went back again the next day. :P
My Sweet Memory
1) Shop 4, Anderson Street, Chatswood, NSW
2) 3 and 4, Symond Arcade, 12 Churchill Ave, Strathfield, NSW
3) 95 Bathurst Street, NSW