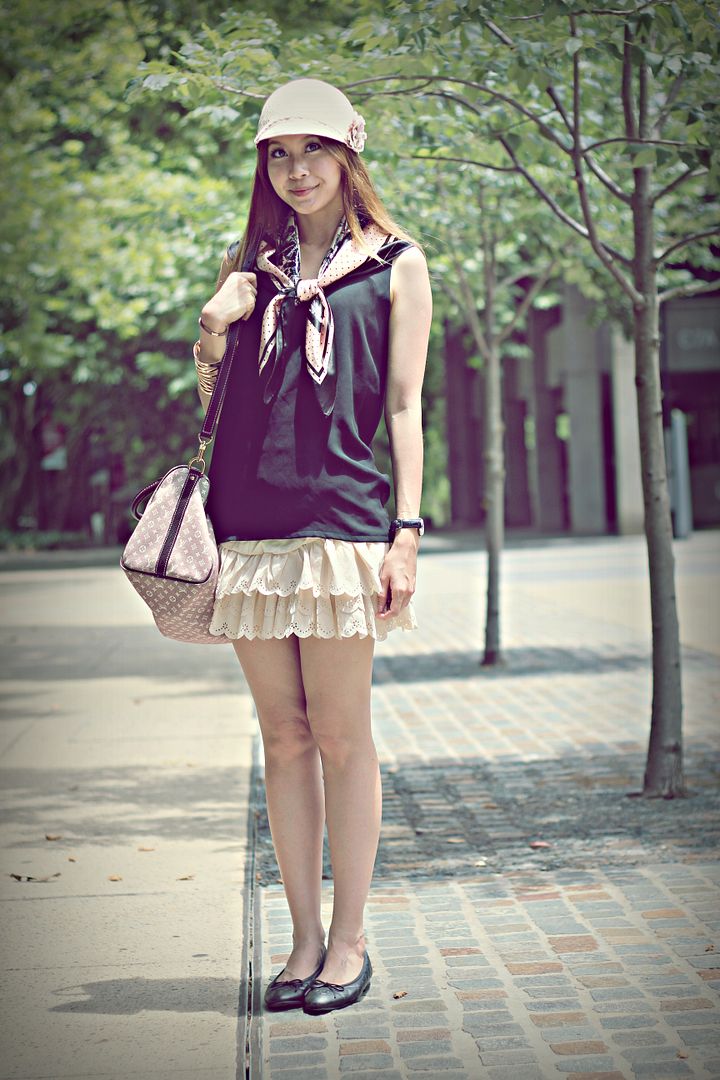 Scarves are perhaps the most versatile accessories anyone could have. Ornate, standout prints are great for jazzing up a plain top or dress, and the best part is, you can wear them in more ways than one! I started incorporating scarves into my wardrobe lately and I am happy to report that I am more than satisfied with the number of styles I can create with just a handful of scarves!
Scarf and Hat from Forever New
Ruffle Skirt given by Sushi
I went for a preppy chic look with my newly acquired Forever New scarf tied in the style of a girl scout. And just like that, it single-handedly transformed my otherwise boring black tank top into a cute and stylish one! I carried my fashion experiment further by pairing the top and scarf with a ruffle skirt given to me by Sushi and voila, I looked like I put on a fancy little dress.
T
he next time you think you're running out of clothes to wear, remember that a scarf may just be what you need!
;)