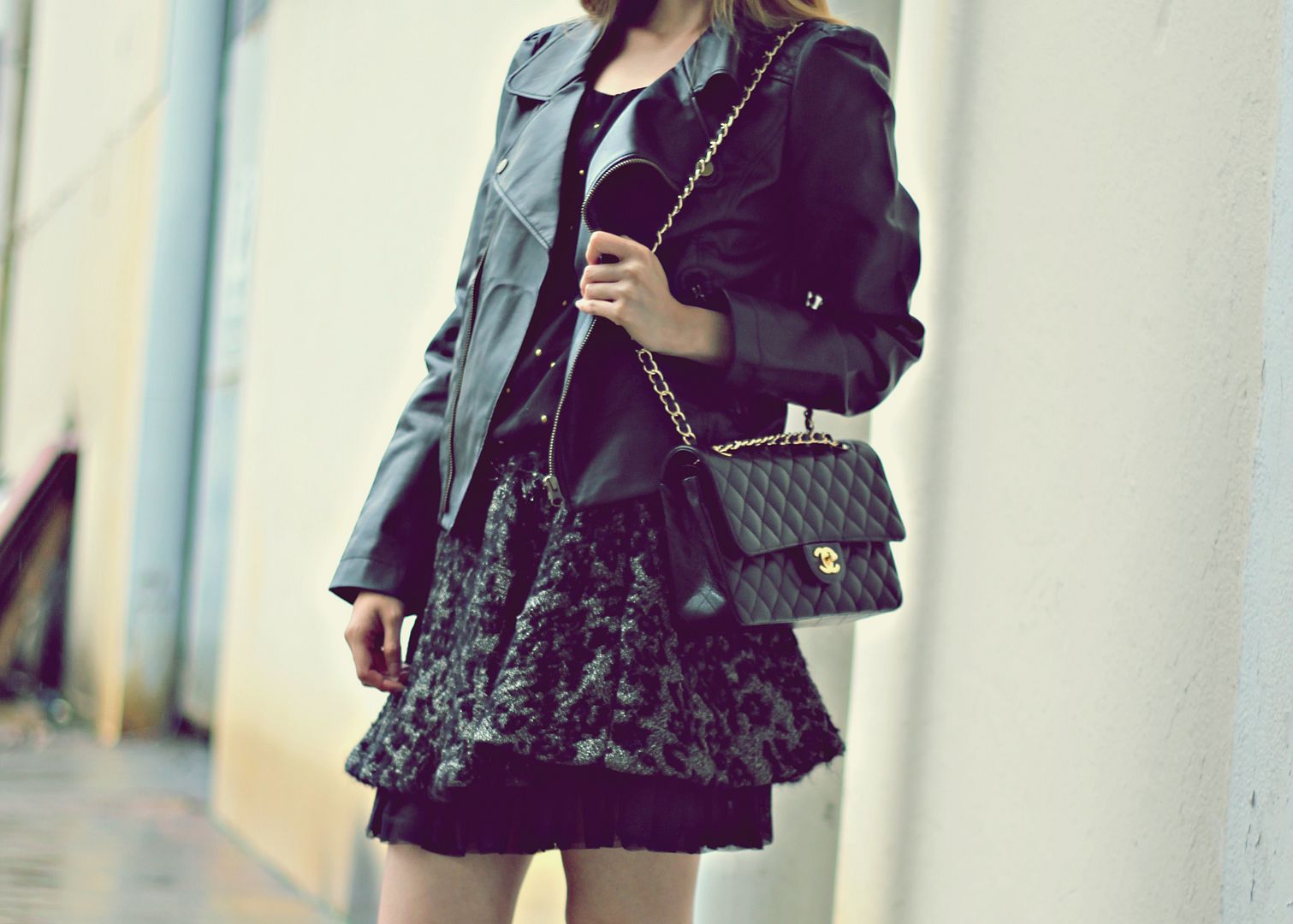 The perfect black biker jacket is hard to come by, but luckily for me, I chanced upon my dream jacket at Dip Drops recently. It was marked down by 30%, with an additional 10% off for VIPs! While I don't foresee myself wearing this much in balmy Singapore (except in December when it's much cooler), I figured this could also double up as autumn/winter wear when I travel overseas.
What I like about this jacket is its smooth and luxurious pleather material. In fact, it feels just like leather, sans the high maintenance required for leather products. I love the biker chick look, but as much as I like it, I can't seem to ditch my pretty tulle skirts and frilly tops. So, what do I do? I compromise and incorporate both styles in the same outfit. Biker jackets like this one are great for toughening up a feminine ensemble as they add a touch of spunk to an otherwise sweet outfit.
Black biker jacket from Dip Drops
Boots from random store in Sydney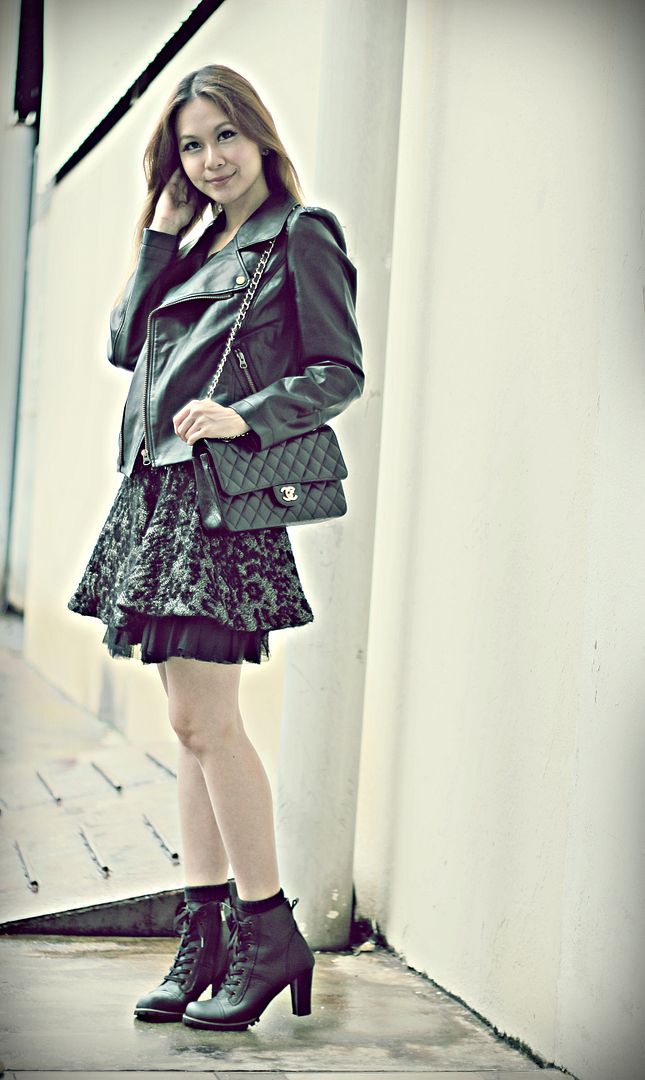 Before I end this post, I'll like to wish everyone a Happy New Year! May you be blessed with health, happiness and success in 2013! My only resolution this year is to be happy and to be able to put a smile on someone's face everyday. Life is too short for grief, worries and unhappiness, so my only wish is for me and my loved ones to be happy. :)
What about you? What are your new year resolutions?