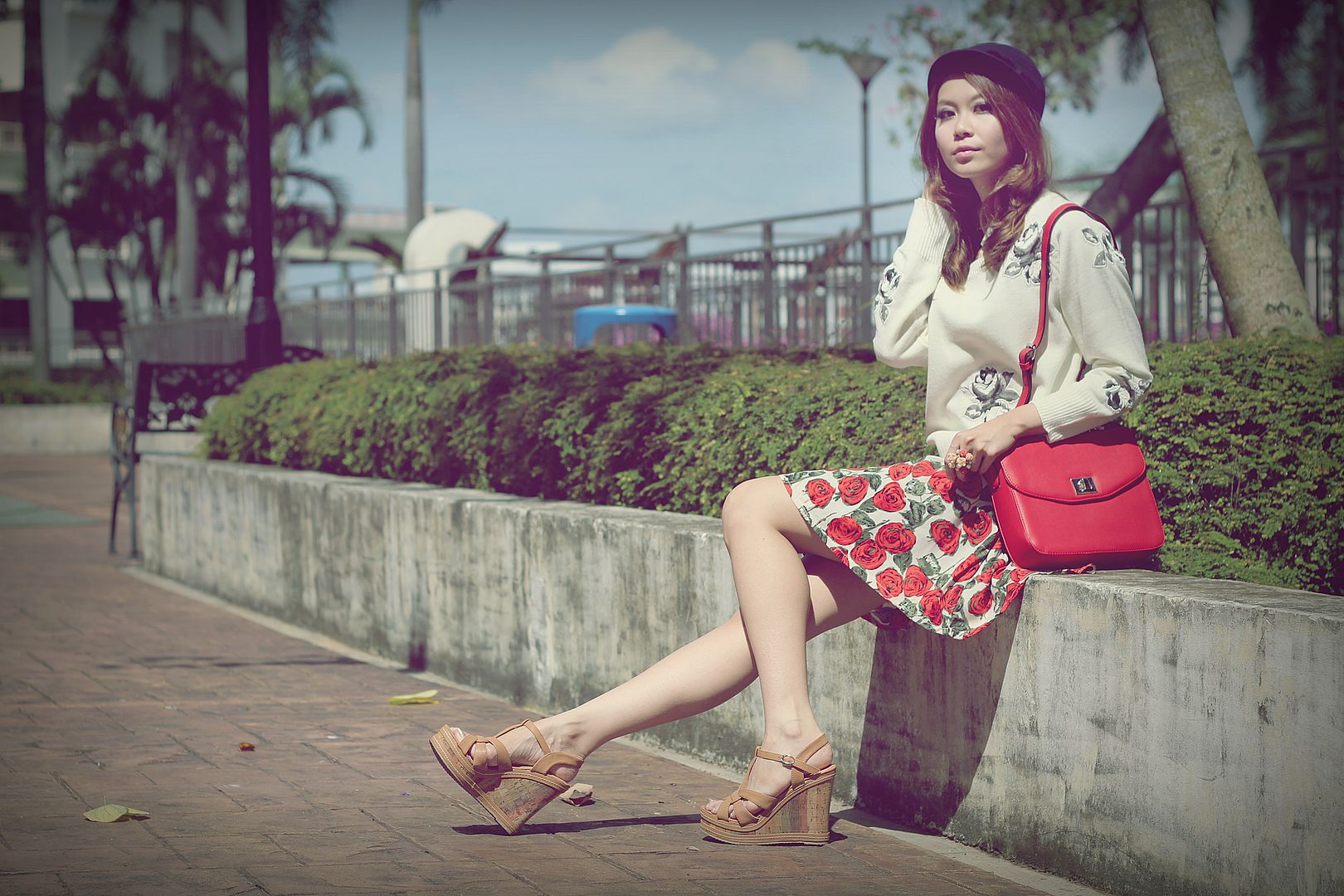 I thought I would never have the chance to wear this rose printed sweater in Singapore, but as luck would have it, the rainy weather of late made it possible. I love girly, feminine prints, and those who know me would naturally assume that I own floral printed apparel in vibrant colours. The truth is, as much as I love floral prints, I tend to shy away from brightly coloured florals (especially red!) because of my preference for understated pieces.
Well, people change with time, and as age starts catching up on me, I realized that I've grown somewhat more adventurous as well. In this outfit, everything on me, except my shoes and bag, has floral prints on it. This is probably the most cheerful skirt I have in my wardrobe too, and the fact that the colour happens to be very much in line with the upcoming Chinese New Year festivities makes me smile.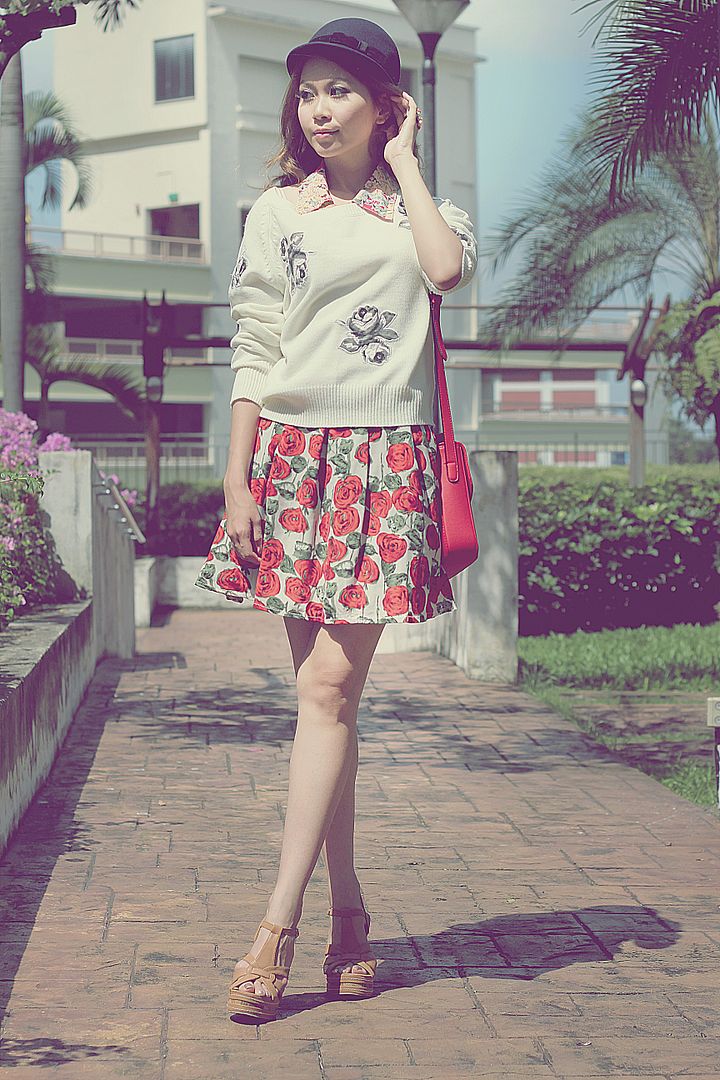 Hat from Forever New (Sydney)
Bag from Myers (Sydney)
Blouse, skirt and shoes from random Sg shops
Detachable floral collar from Bugis Village
I wore this out with my aunt and uncle from Sydney who dropped by Singapore for a short holiday. The bag was a gift from her. Again, this is probably the brightest bag I have in my closet as I'm a fan of either black, beige or pink bags. I can be so boring and predictable sometimes. :P
It only just struck me that it has only been slightly over a month since I last saw my relatives given that I left Sydney in late December. Strangely, I feel like I've been back for a long time now as there're so many activities keeping me busy all day long. I'm not complaining though, for I have been on a break for far too long. Now that I've gotten back into the groove, I feel much happier than before!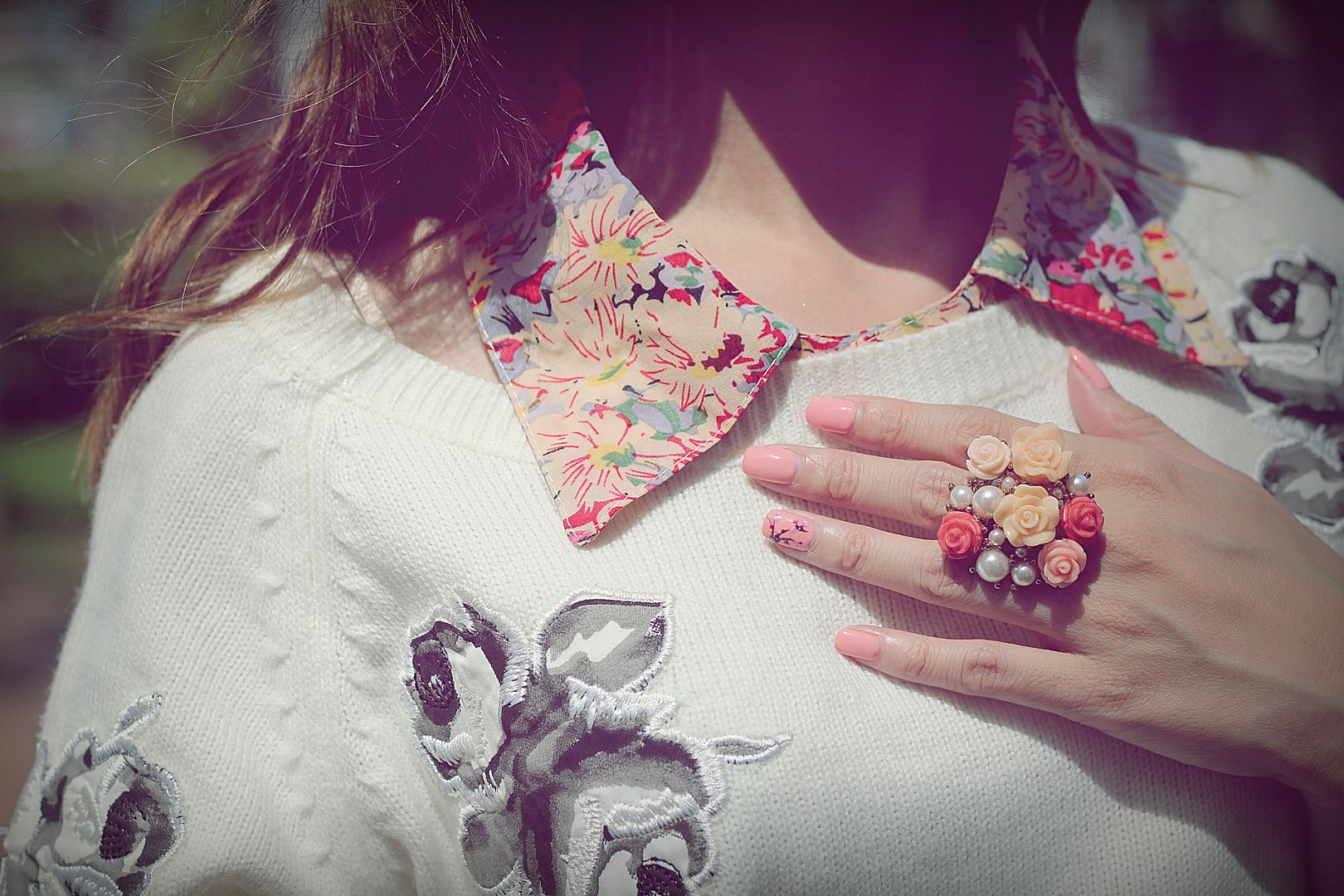 I'm looking forward to the Chinese New Year holidays, and hopefully, I'll be able to catch up on all my backdated posts over the long weekend!
Meanwhile, here's wishing everyone health, happiness and prosperity in the new year! :)