If you think the name of the cafe sounds strangely familiar, you're probably acquainted with Greyhound, a famous Thai designer label. Greyhound Cafe belongs to them.

Greyhound was the only Thai fashion label that was invited to showcase its collection at the recent Audi Festival. Now, Greyhound apparel can also be found at Tangs and I'm eagerly awaiting the day that they decide to open Greyhound cafes in Singapore.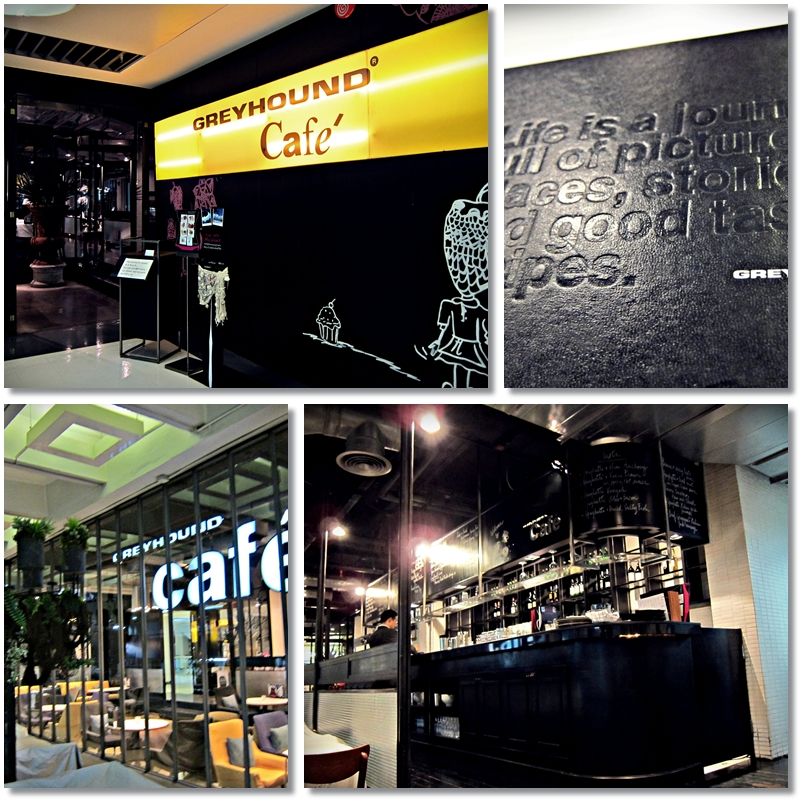 I myself was initially oblivious to the existence of this cafe until my good friend Lyndie highlighted that I definitely have to go there for a meal. The fusion Thai-Italian food and Thai fried rice here were so scrumptious, every bite was bursting with flavours and we eventually reached a state of euphoria! This was one of our most orgasmic gastronomic (what a mouthful) experiences ever!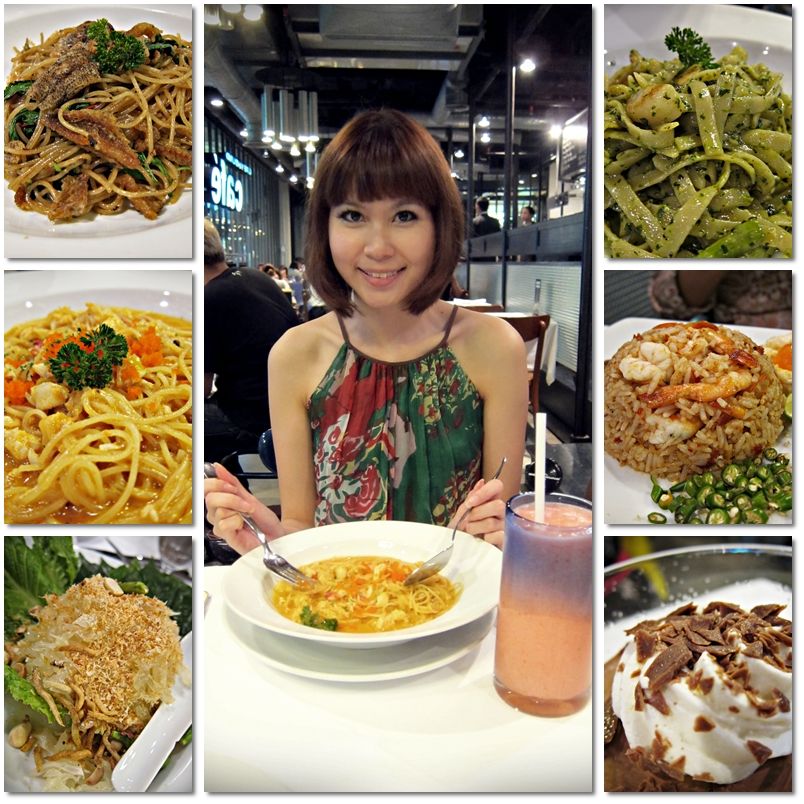 Honestly, you will never find food of this quality on our shores, not even in our fine dining restaurants, unless you're talking about fine dining Chinese restaurants. Then again, that's a totally different ball game altogether.
If you haven't been to Greyhound Cafe, do pay them a visit when you are next in Bangkok ;).
Address:
1st floor, Siam Paragon mall
BTS stop: Siam
Telephone: +66 2 129 4409 or 129 4410
I heard they have plans to open their first cafe outside of Bangkok in Hong Kong. Come to Singapore please!