I had a great time catching up with Shihui during the flea market at the Singapore Flyer last week.
The official opening hours were from 2pm-8pm but we wanted to get rid of everything earlier on in the day so everything was priced at either S$5 or S$2 at the onset.


I brought 3 luggages filled with clothes to sell at the flea and was happy that I managed to clear 1 luggage within 4 hours. Shihui left after 3 hours and she managed to sell a relatively huge portion of her clothes too.
Despite the lack of traffic at the flyer, I was very thankful that we had a steady stream of customers throughout the 3-4 hours that we were there. In fact, we were so busy attending to customers that I totally forgot to take photos!
I was very touched that some readers came all the way down just to support my stall. Here's a big thank you to those of you who came down! You know who you are! :)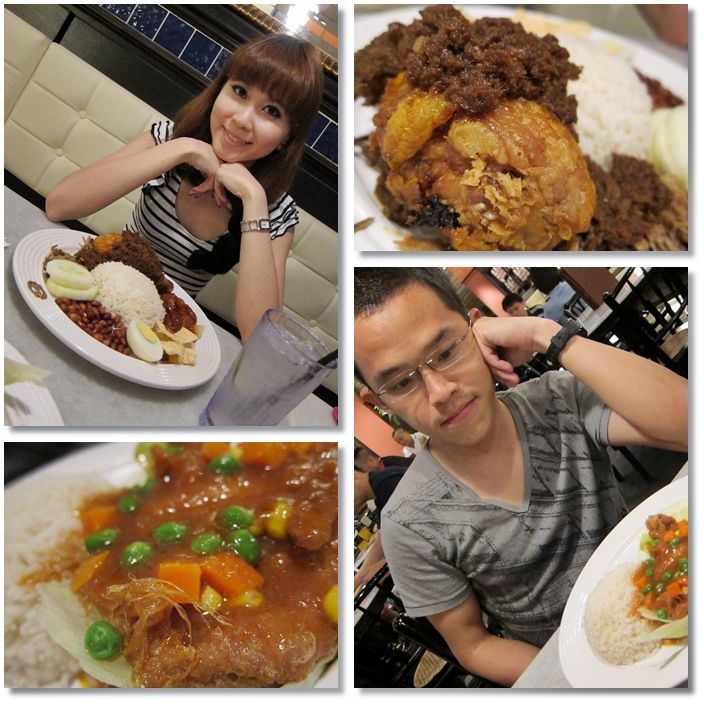 After the flea market, we went to Old Town White Coffee for dinner to reward ourselves for our hard work.

I had the chicken rendang, which was splendid thanks to its tasty chilli paste. I used to order only Ipoh Horfun every time I went there as that's supposedly the cafe's specialty, but the chicken rendang here is very yummy too! JW had the Hainanese pork chop rice, which, according to him, was only average.

Old Town White Coffee originated from Malaysia but its outlets have mushroomed all over our sunny island. There are now 9 outlets in Singapore, so if you haven't tried it, you can easily pop by any of their outlets in town or in your neighbourhood. ;)

Now it's time for me to go sleep off my flu. Have a good week ahead!