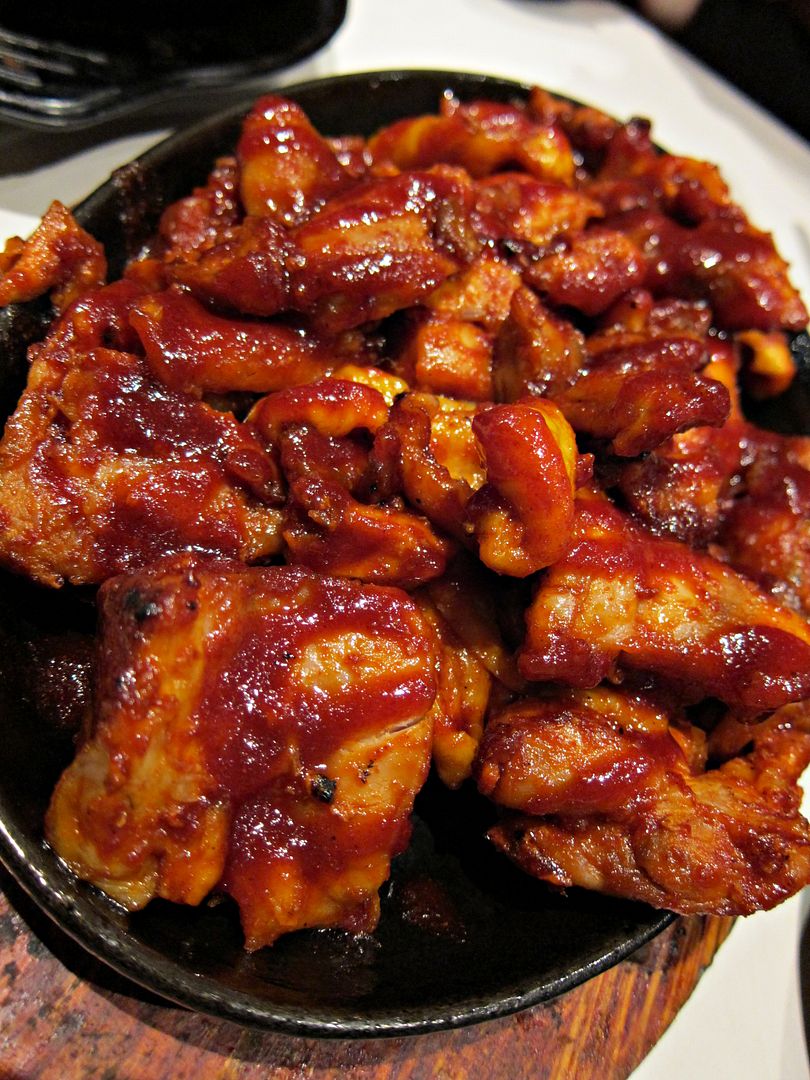 I love Korean food and the abundance of Korean eateries here mean that we usually end up at a Korean joint for lunch/dinner at least once a week.
We've heard so much about the chilli chicken at Jeans from Felicia and we were really excited to try it out.
I've been hanging out with Felicia practically everyday and she always has new places to recommend. :)
The menacing plate of chicken coated in spicy chilli sauce initially proved a little too much for me to stomach as I was nursing a bad sore throat then, but I couldn't care less!

Thankfully, I didn't have to eat the chilli chicken on its own. The meal comes with side dishes and a bowl of glutinous rice. For those of you who can't take spicy food (like me!), all you have to do is cut the chicken up into small pieces and mix it up with the glutinous rice to make spicy chicken rice balls. The level of spiciness dips significantly, which makes it a lot more palatable.

I was fortunate to have Felicia and JW take turns to make rice balls for me! As you can tell from the photos, JW isn't as adept as Felicia when it comes to domestic chores like this.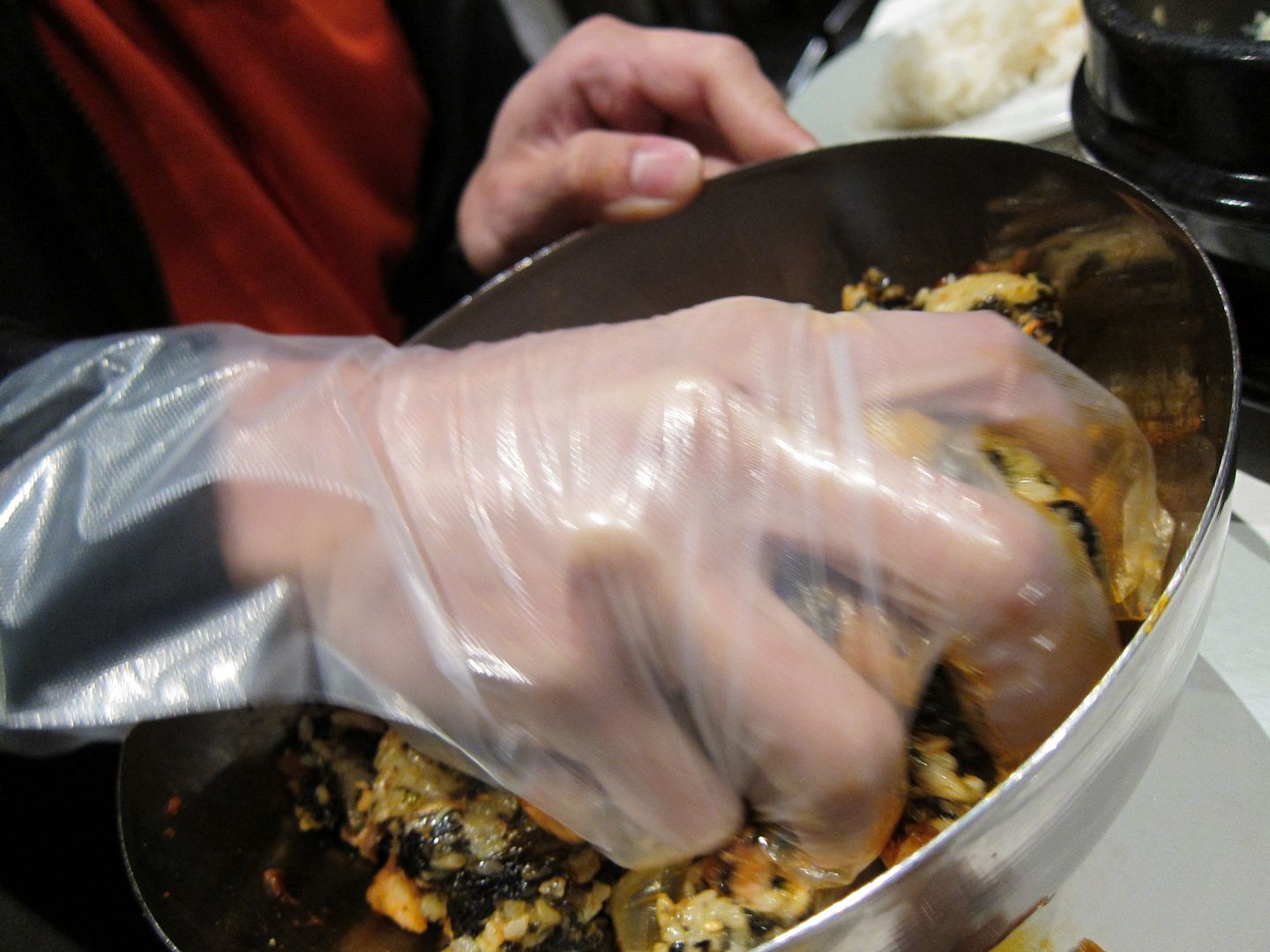 Here's the final product. It's very delicious. JW prefers eating the chicken on its own for that extra kick, but this is just as flavourful and tasty.


I like how considerate and thoughtful this restaurant is. At the end of the meal, just when you're about to perspire from all that chilli and spices, they present you with complimentary honeydew ice-cream to cool you down!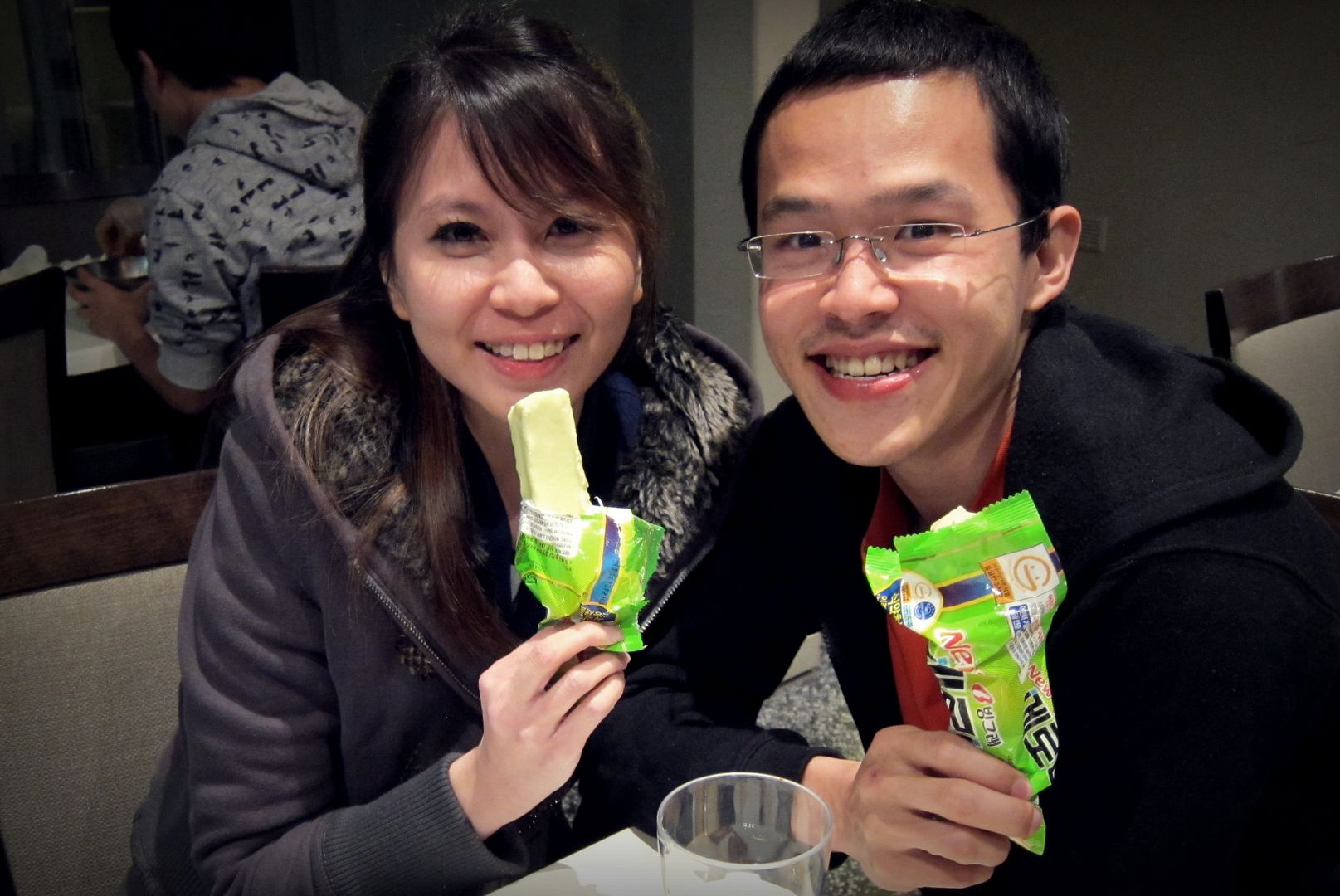 Truth be told, my sore throat got worse the next day after all the chilli, but I didn't regret it at all. In fact, it's probably about time we plan another trip there now that I'm better. ;)


Address:
Jeans Chilli Chicken