Hey guys!
You may have heard of
Kooding
before - they describe themselves as a "Korean fashion online shopping mall". Kooding has a huge variety of different clothes, shoes, bags and accessories - they also ship worldwide! They carry popular Korean brands, and claim to make your Korean shopping a lot easier and faster.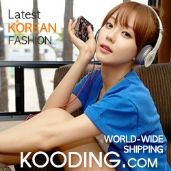 The store is updated daily with new products - it was fun looking through the site, I thought a lot of their products were really cute and wearable.
With so many positive claims and an impressive product list,
is there anything negative about Kooding
?
Today's post will be my first store review.
The shirt
I received this shirt from Kooding for review purposes! This post
won't
be so much as a product review as it will be on the store
- because with so many products that Kooding has to offer, I doubt we'd pick the same thing!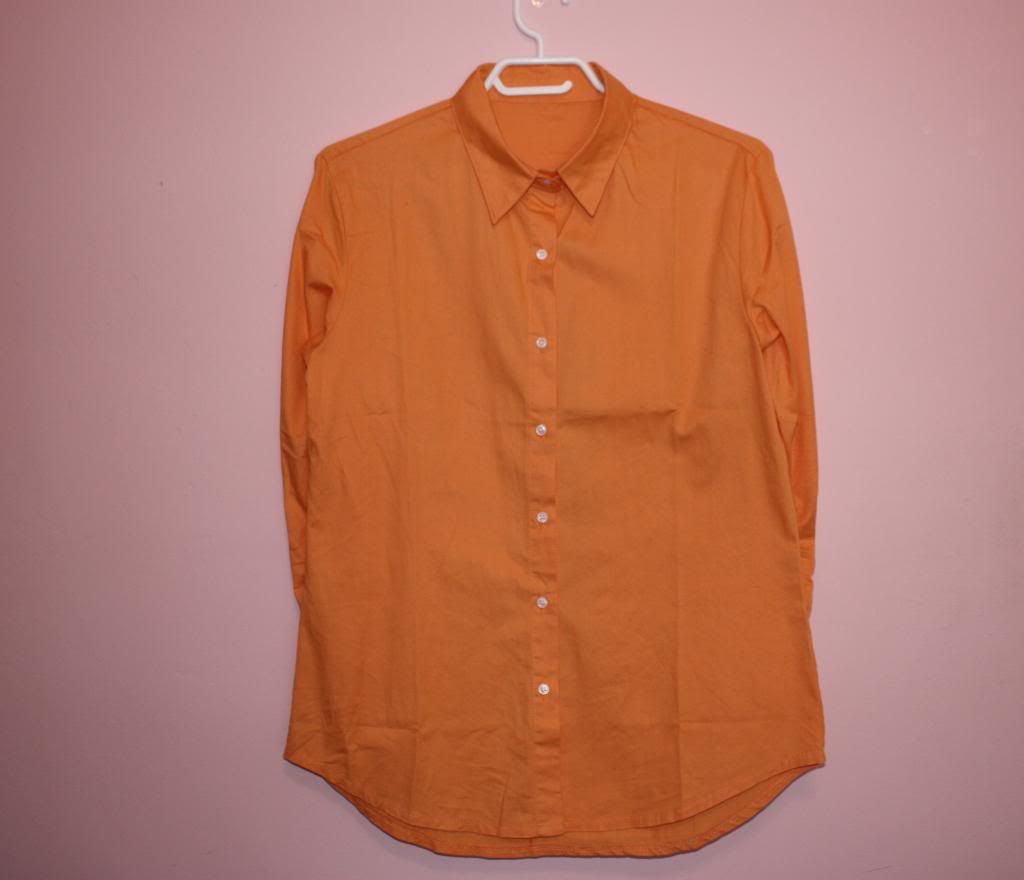 I had picked this shirt out myself, because I just thought it was really casual yet wearable. Despite my obsession with shopping (both in-store and online),
I rarely buy clothes online
. I want try it before I buy it, and see how it fits and how it looks on me. That way, I won't need to go through a hassle of a return.
Whenever I do buy clothes online, it's basically with a "here goes nothing" attitude and hope it turns out alright.
So when I was browsing through Kooding, I found that shirt. It was in "one size" - and in such online shopping malls,
you often
don't
have the option for a S, M or L
. Kooding has clothes that are in
different
sizes - a shirt that comes in "one size"
may not be the exact size
as a different shirt that comes in "one size".
I thought, hey, if it was a Korean clothing store, the clothes had to be tiny and fit only the thinnest of people. So although the shirt did come with measurement information, but I barely looked at it and just prayed it'll magically stretch 5x bigger and fit me.
Don't do that.
Make sure you're reading the measurements, and know what you're getting!
Because when I received the package a couple days later (shipping was extremely quick), I was shocked at how
huge
it really was.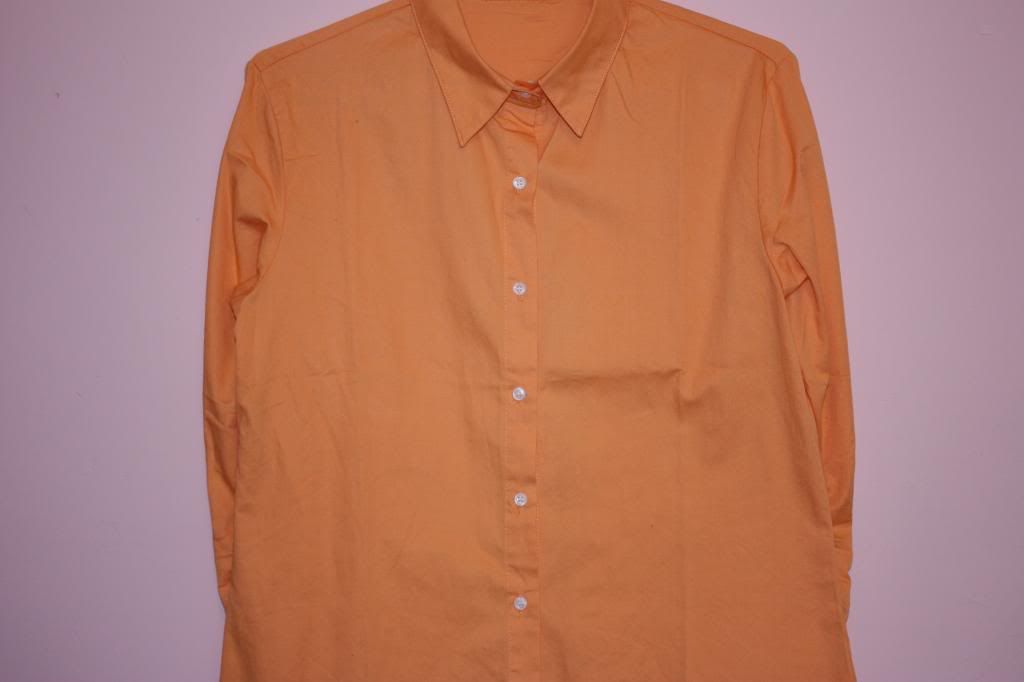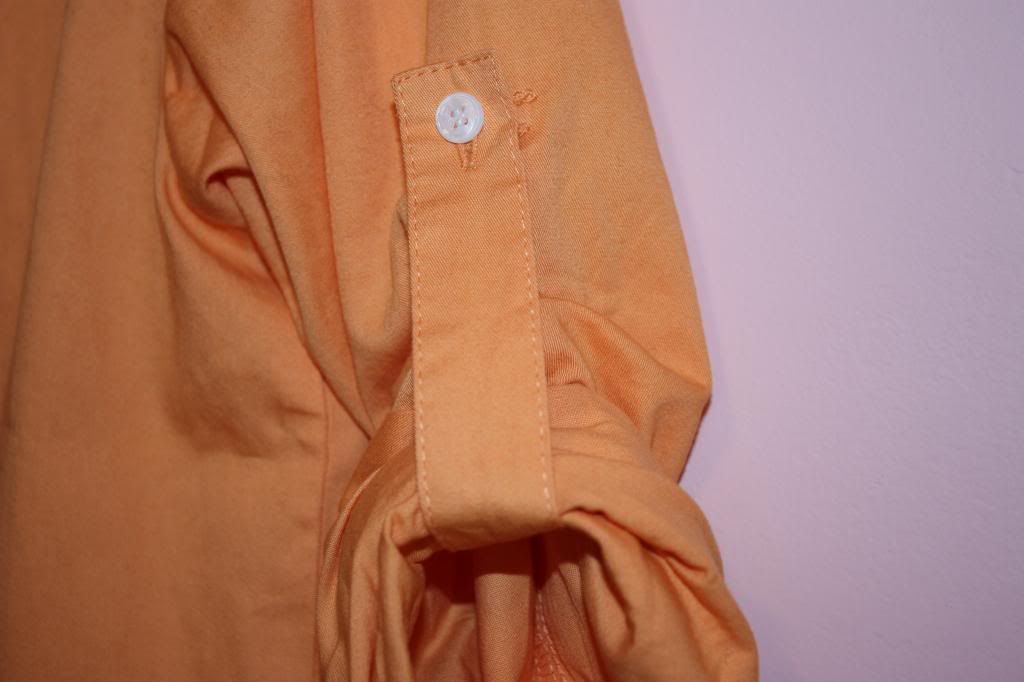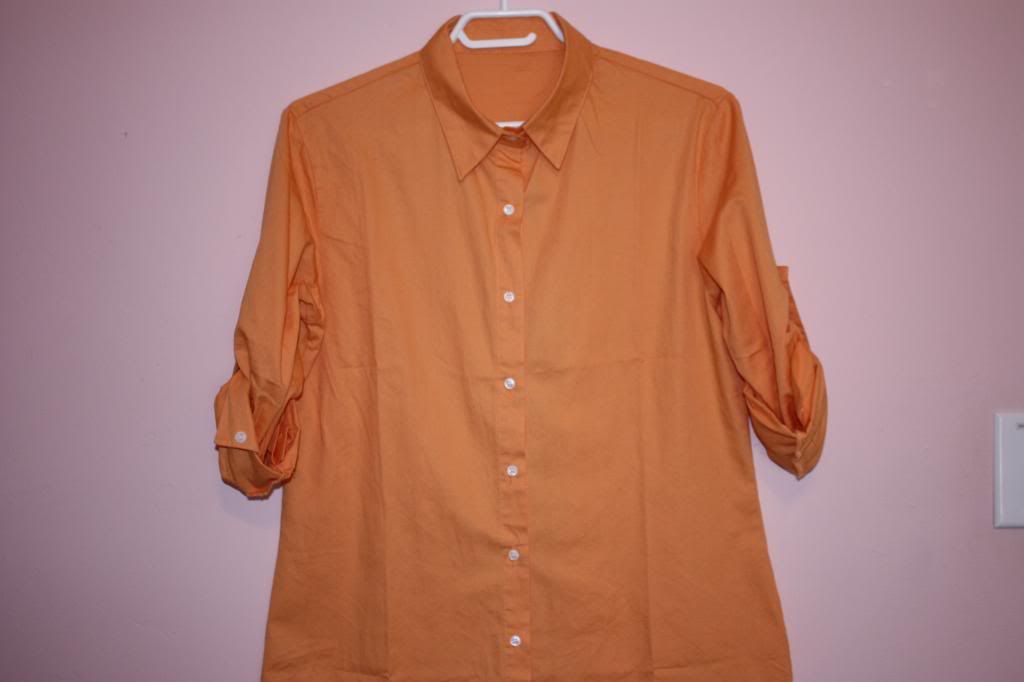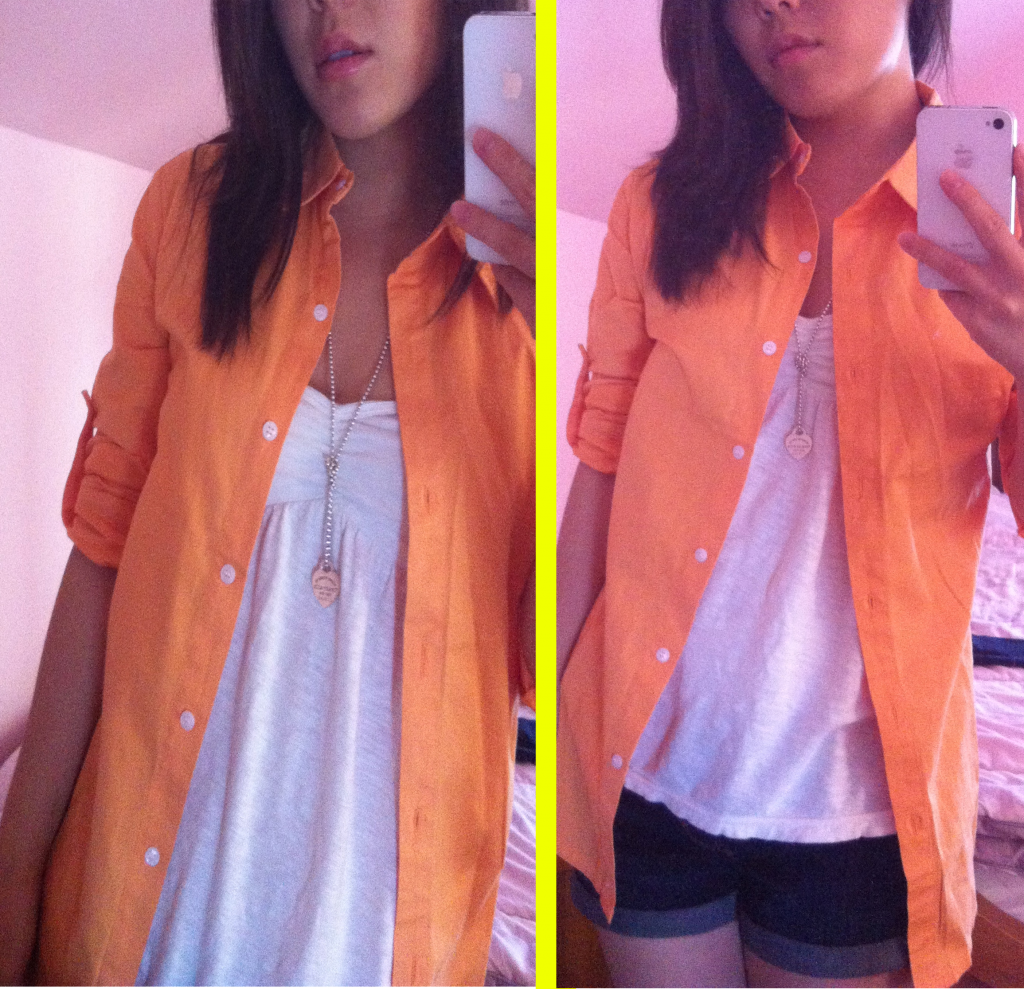 Quick [shirt] review
Price:
This shirt was approximately $23 USD.
Product picture vs. Real life:
Similar (yet fits snugly on the tiny model, but completely baggy in real life)
The shirt may not look as "completely baggy" in the picture above - that's because
I had to pin it from the back
. If I hadn't, I would've looked like I was swimming in my dad's clothes.
Quality:
Decent (
not worth $23, though
)
Smell:
No smell. (Sometimes, clothes bought online will smell like... polluted factory. I can't stand it~)
Comfort:
Quite comfortable, no itchiness or anything wrong with the actual shirt.
Store review
Kooding is one of those stores that are
fun to browse
around in, but might
not as be fun to actually purchase
from. However, the clothes seem to be of decent quality, and the customer service seems to be convenient - they offer support in 3 languages: English, Korean and Spanish. I do have to say something about their customer service, though. Although it's available in 3 different languages, the service definitely seems to be lacking in some areas. I personally had the feeling I was talking to a machine, and that every email sent to me was copy+pasted+sent. Customer service? It's fine, but... not the best. I know other stores, both clothing, lenses and cosmetics, that offer superb customer service - this isn't one of them.
Although there was a huge variety of different clothes, bags, etc., I honestly think that they are a bit
overpriced.
I can find similar designs for much cheaper. Many online "Korean fashion" stores sell sweaters at crazy cheap prices, and although not all of them are decent quality (some are terrible), there's enough shops that sell decent quality clothes for cheap. I'm talking $10 sweaters.
Kooding is definitely one of the more expensive online shops I've seen, and I personally
wouldn't
purchase from them because of this. Just my honest opinion. Because really - if you had a choice to buy an orange shirt for $23 here, and an orange shirt for $10 there... I'm pretty sure anyone would go with the latter (given that quality, etc are similar with both shops).
Repurchase from Kooding? Probably not - I'm not rich.
Rating
Note: I don't give half marks.
Variety of store:
♥
♥
♥
♥
♥
/5
Quality:
♥
♥
♥
/5
Price:
♥
/5
Customer service:
♥
♥
♥
/5
Delivery time:
♥
♥
♥
♥
/5
Overall rating of store:
♥
♥
/5

What about you?
Have you ordered from Kooding before?
Disclaimer: This post was sponsored, but has not affected this review. It remains 100% honest - my opinion cannot be bought.