I know this space of mine has been rather quiet recently and I am so sorry for the lack of updates. Karen came over to Sydney during the recent Hari Raya weekend and we were too busy having a ball of a time. She came all the way to lend me support in some family matters.

Sushi was supposed to come over too but she eventually couldn't as there was no one around to look after precious Leo. Nonetheless, she was always around to provide a listening ear. Both of them have made a significant difference to almost every aspect of my life (including my wardrobe) and I am truly blessed to have them in my life!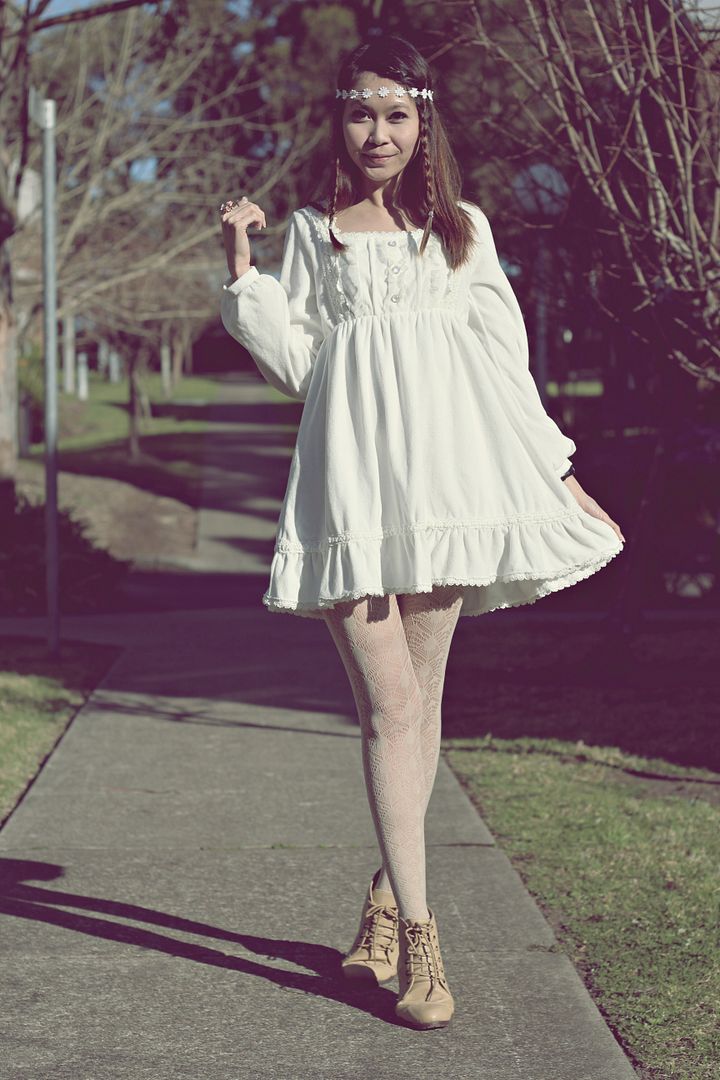 My sweetest friends know that vanity is perhaps my greatest downfall, hence they brought over some clothes and shoes to tide me through the seasons.

In this post, I wore a Liz Lisa dress given to me by Karen. It's thick and warm, perfect for the current weather. The best part is, I can wear this out on its own without having to put on a coat or add on layers.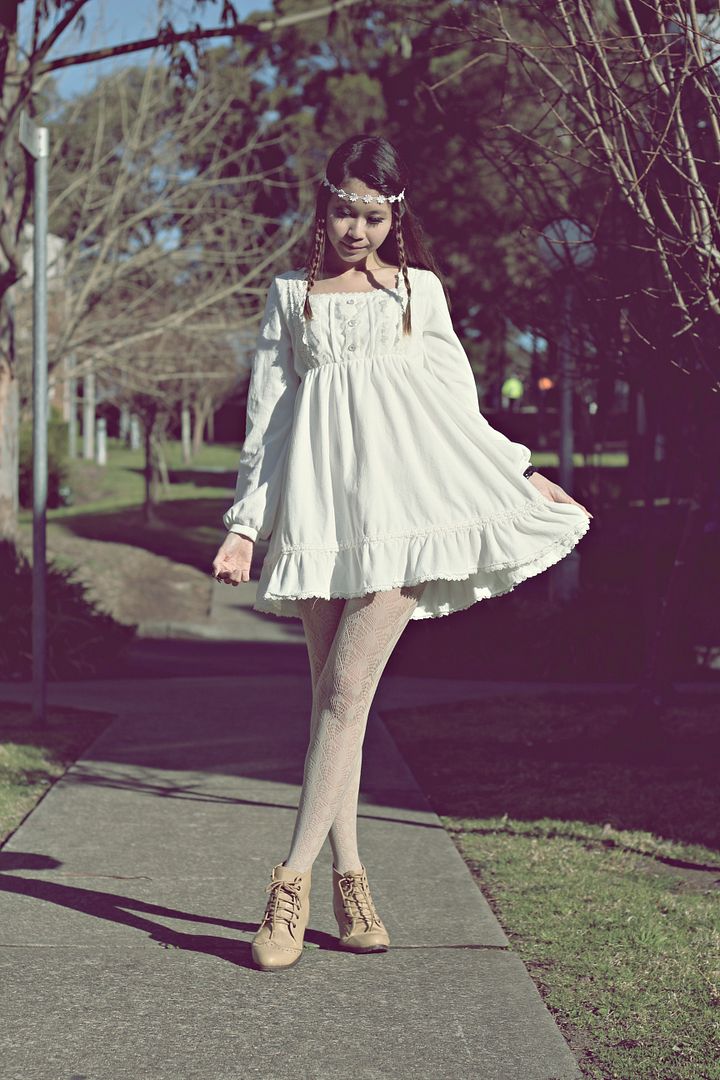 I had some time before leaving my apartment that day, so I decided on a fancier hairdo in an attempt to achieve the boho chic look. I did a hair twist with my fringe, pinned it to the side and added a thin french braid on each side to complete the look.

The floral headband from ClubCouture was the icing on the cake. It is so delicate and feminine, I absolutely couldn't resist putting it on.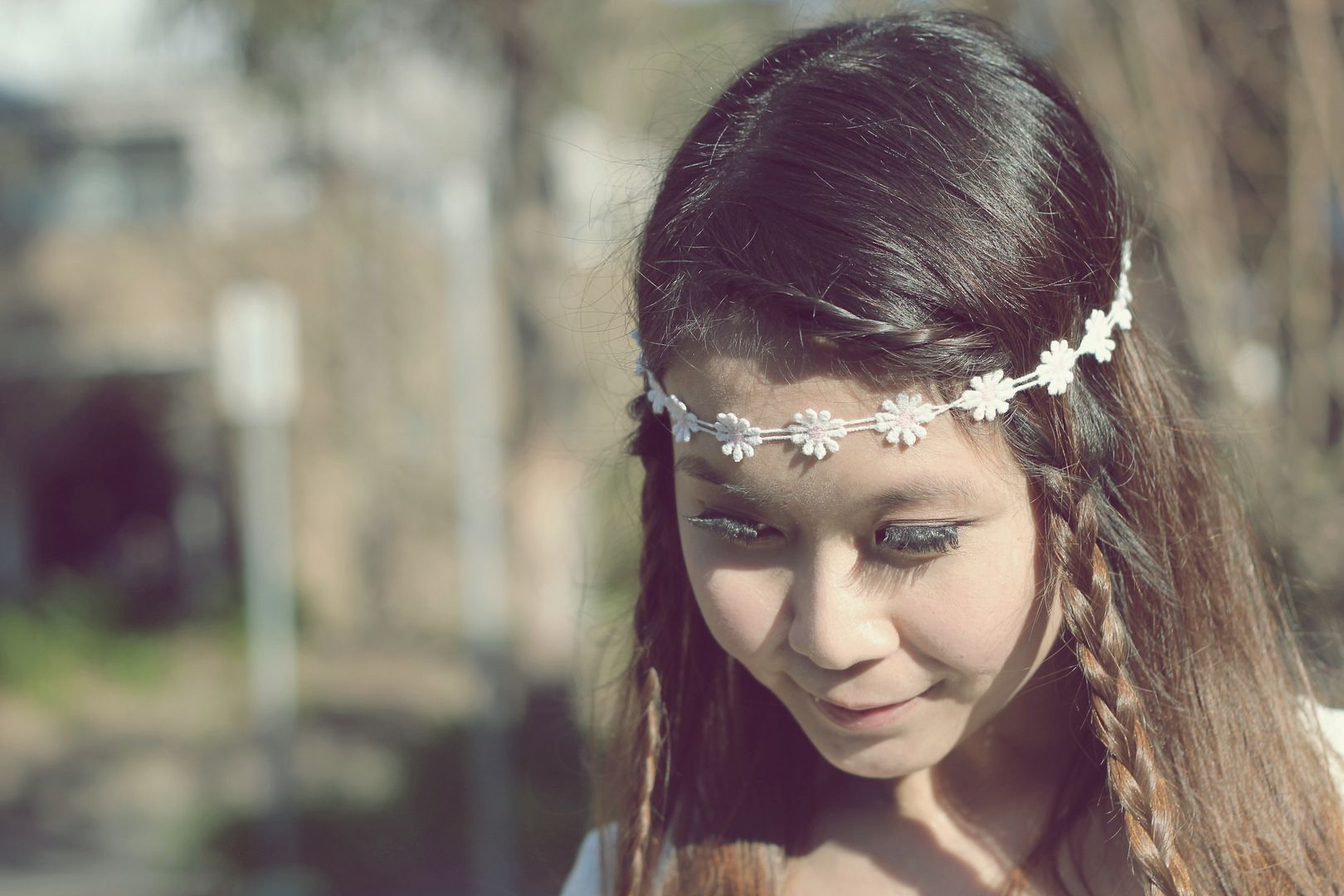 I like the recent batch of accessories brought in by ClubCouture. One of them is the flutter ring in pink, which goes really well with this ensemble.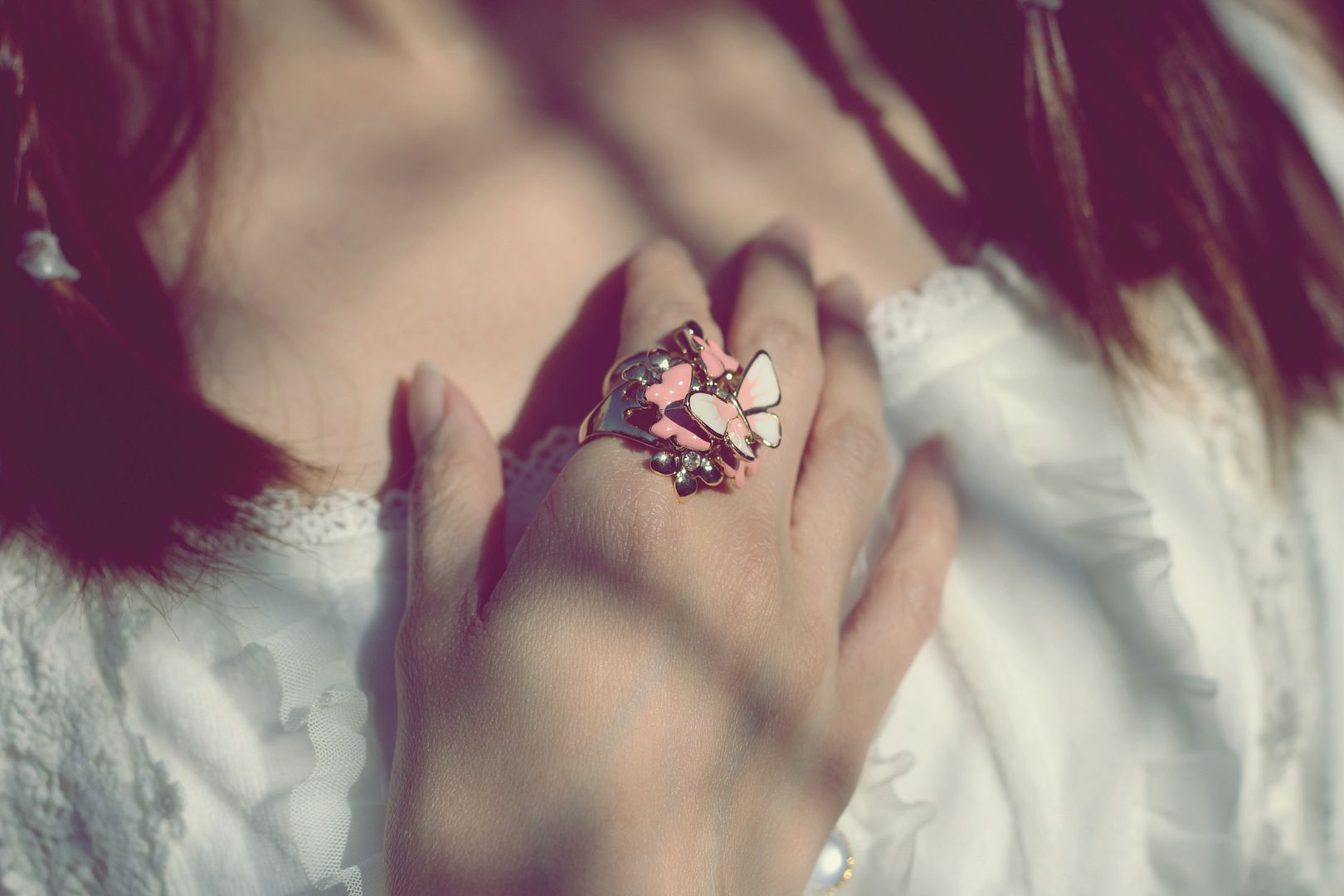 The dress also comes with a detachable bow that can be either pinned to the front or the back. I chose the back this time as I wanted to keep the look simple.
I'll be back with more updates soon, but meanwhile, have a great week ahead!!