I was told that everyone should visit Jimbaran Bay to catch the beautiful sunset, albeit in the company of overpriced seafood. Unfortunately, the latter was true but the former was not. I didn't think much of the sunset nor the seafood . My travel companions shared the same view and we all agreed that
we probably should have headed down to Rock Bar instead.
Nonetheless, it's the company that matters and we still had fun camwhoring while munching on our less than satisfactory dinner.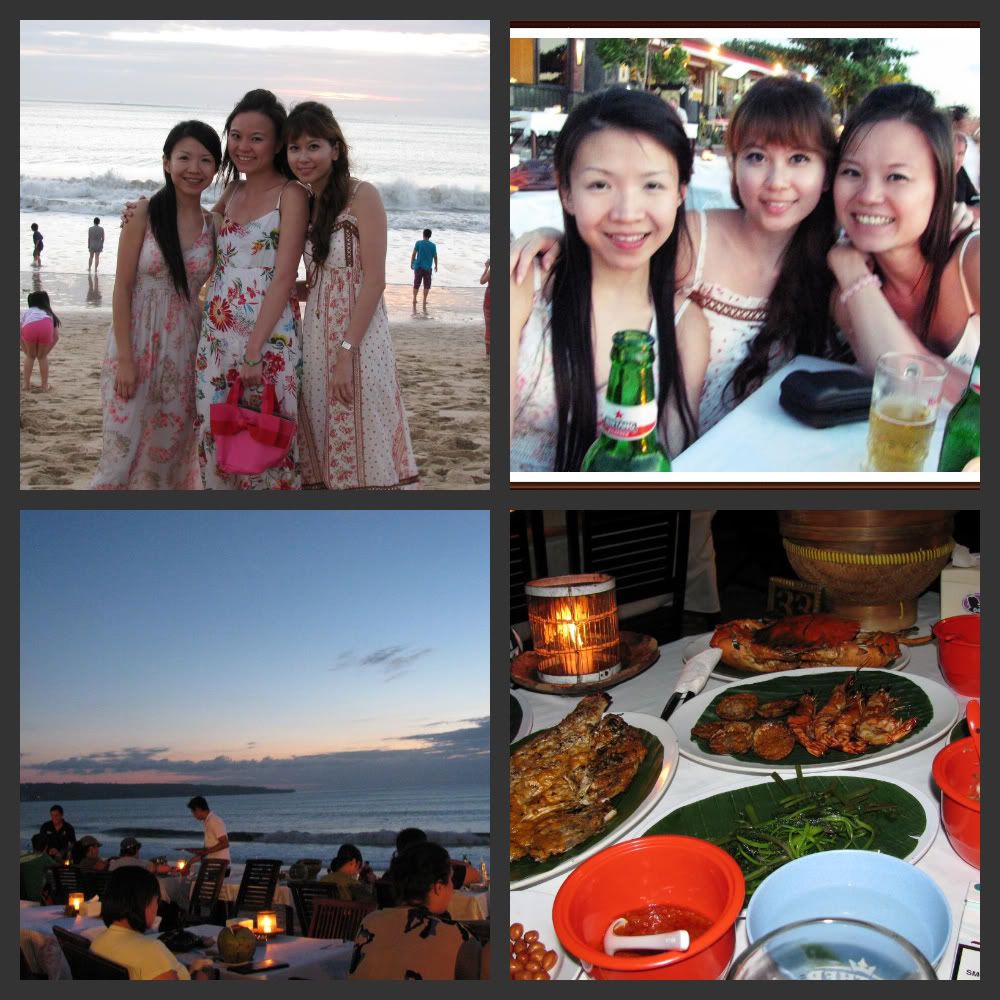 That being said, if you ever head to Bali, I would suggest that you try the grilled corn found at local pushcarts. They're marinated in local spices and absolutely tantalizing to the taste buds.
As the adage goes, a picture says a thousand words.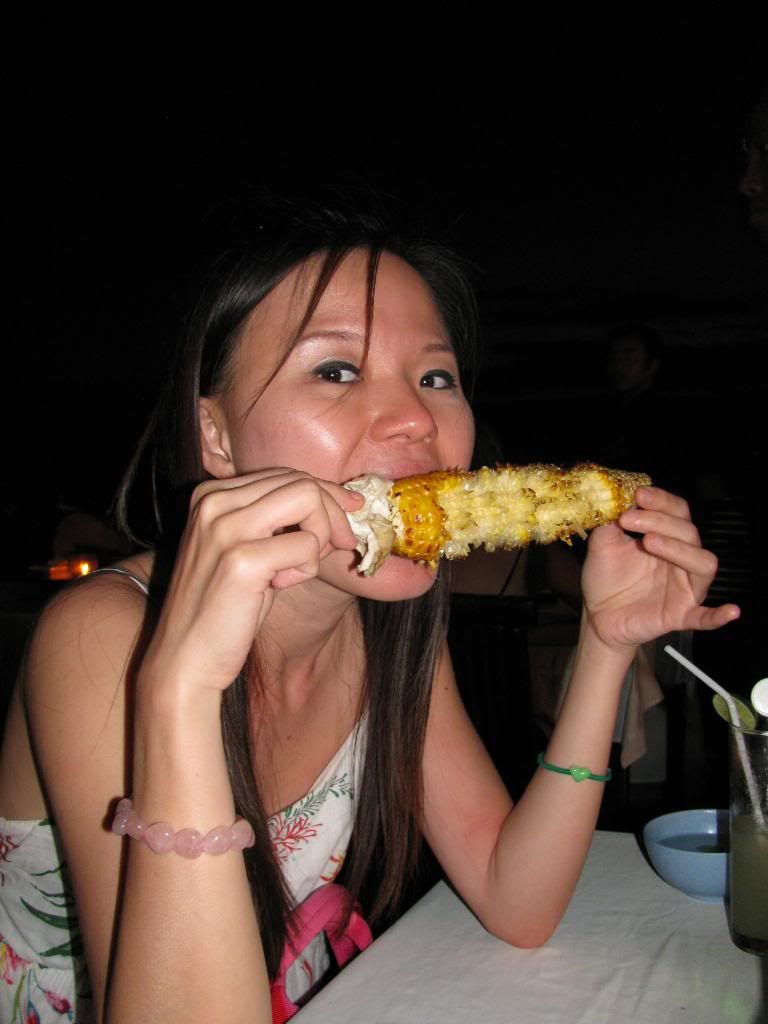 Thank goodness we had these flavourful corn cobs to fill our tummies!