Whenever I feel lazy, which is usually the case on weekends, I'll throw on a dress because it's foolproof and you don't have to go through the hassle of coordinating separates.
As promised, I will be showcasing my bargain buys from Hong Kong for the next couple of weeks.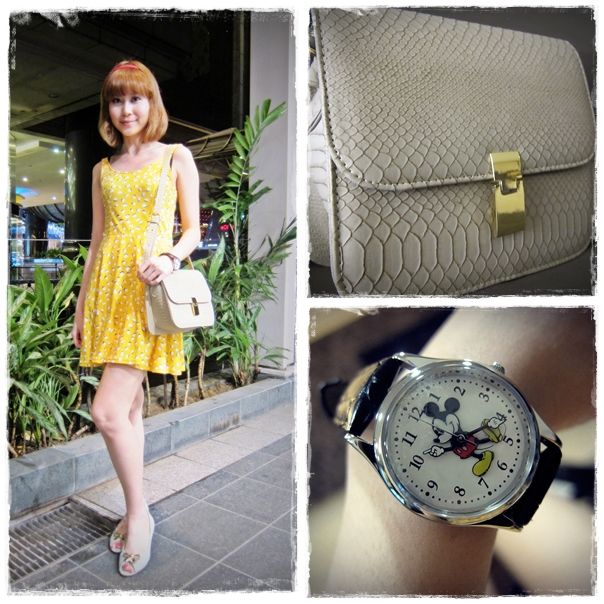 Yellow dress: H&M
Celine-inspired bag: Argyle Centre
- the inspired version is all over Vivi magazine this Spring/Summer. I wanted to buy the original in HK, but strangely enough, the inspired version looked tons better to me.
Mickey Mouse watch: Hong Kong Disneyland store