On our 3rd day, we visited the
Wong Tai Sin Temple
, the place to go if you want to have your prayers answered. I am a freethinker and while I like to believe that my fate lies in my own hands, sometimes it helps to have a little divine intervention. I believe in karma too. What goes around, comes around.
After paying our respects to the various Gods and deities, we found our way to a long stretch of fortune tellers to have our fortunes told. The only nugget of information about our fortune-telling experience that I'll reveal here is that the fortune teller thinks that JW is a good husband, much to his pleasure. LOL.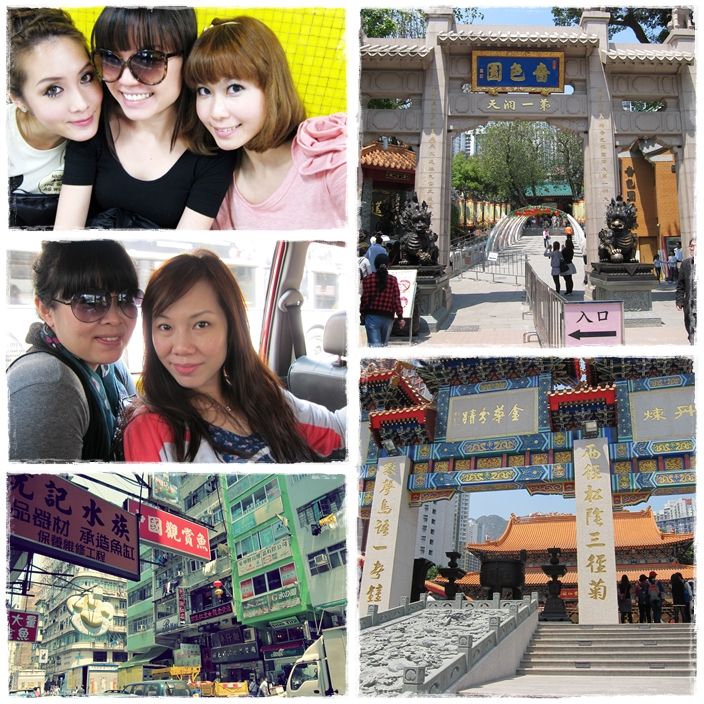 After the visit to the temple, my friends continued shopping while I met my uni friend, Kelly, who is based in HK now, for high tea at
Landmark Cafe
. It has been years since we last met!
The food here is so delicious I wish the cafe offered larger servings. There is always a long queue at this popular cafe and it doesn't accept reservations on weekends, so do head down early to get a seat.
Finally, here's what I wore that day before we changed for our girls' night out at Lan Kwai Fong. :) More on that in my next post!