I lead a very sedentary lifestyle and watching TV has become such a huge part of my life that JW often jokes that it is only a matter of time before I leave a permanent dent in our sofa.
Getting me to participate in any form of sports

other than running (even then, I have not run in years) is no mean feat. Hence, I really have to take my hat off to my friends who persuaded me to go to the bowling alley after our sumptuous Japanese dinner at Shin Kushiya.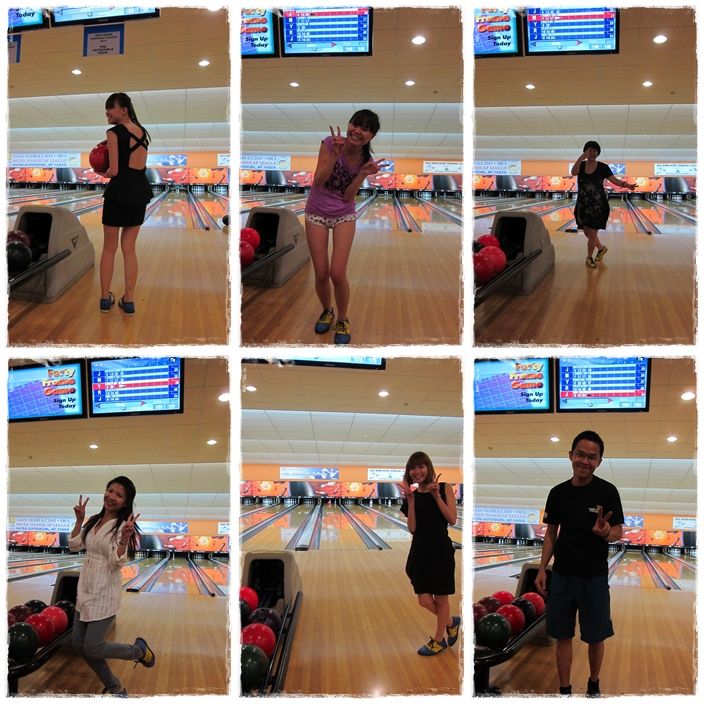 It all started well for me and I even scored a few spares, but hunger pangs got the better of me in the middle of the game due to my high metabolic rate. Needless to say, the game went downhill from thereon.
If you noticed from the collage above, Jun was the most competitive among us. She even brought a change of attire!