Attending the RSAF Open House this year was a spontaneous decision as we happened to be around the vicinity. The last time I attended an air show was when I was 5 years old?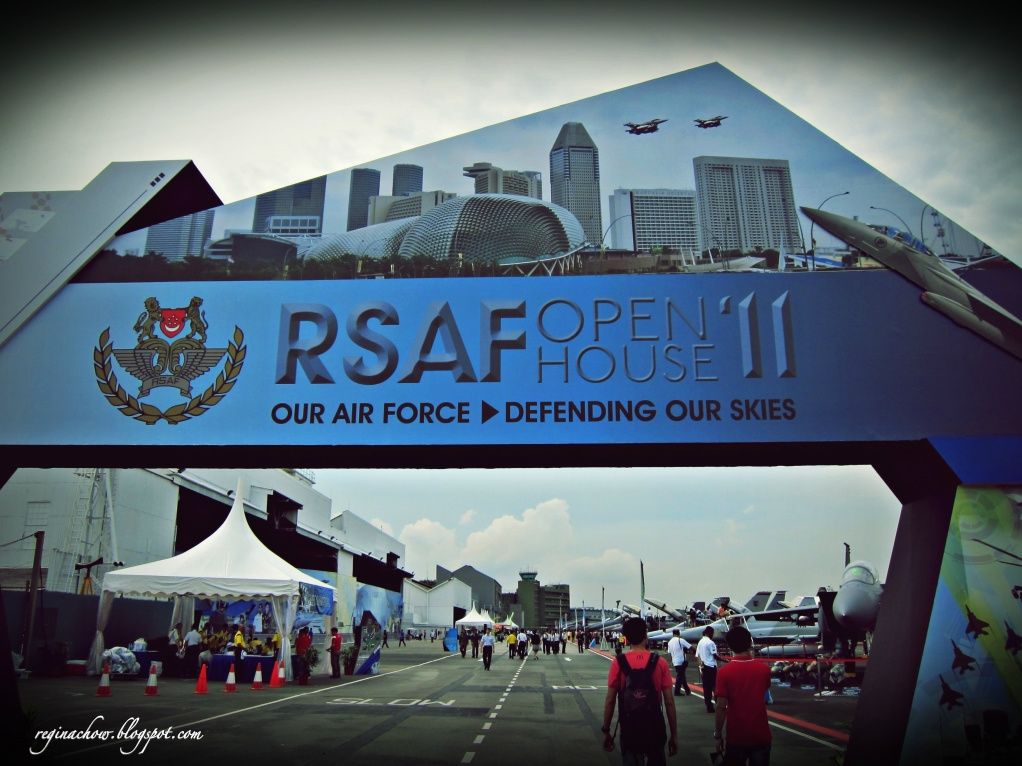 If you are into fighter jets and helicopters, this would most certainly be a feast for your eyes!
On display at the Paya Lebar Air Base were the latest F-15SG fighter aircraft, F-16C/D fighter aircraft , AH-64D attack helicopters, as well as the AS-332 Super Puma and CH-47 Chinook helicopters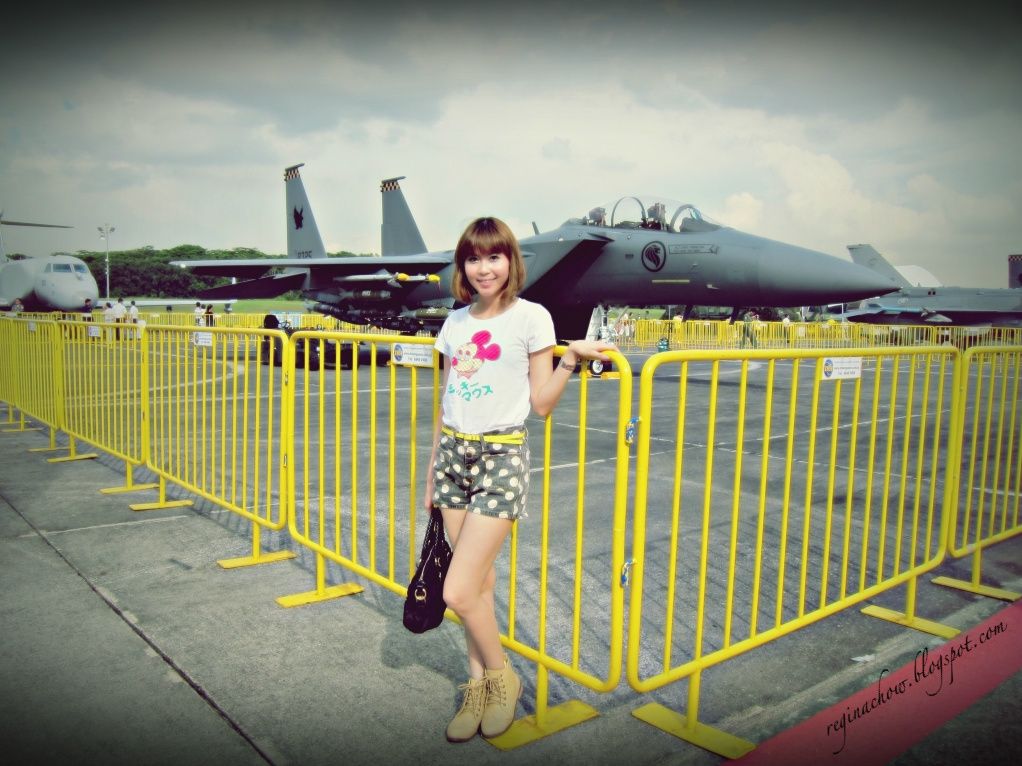 I was pretty excited about getting up close and personal with the F15 aircraft so off we went to fiddle with the cockpit! We spent about half an hour queuing for our turn but it was well worth the wait.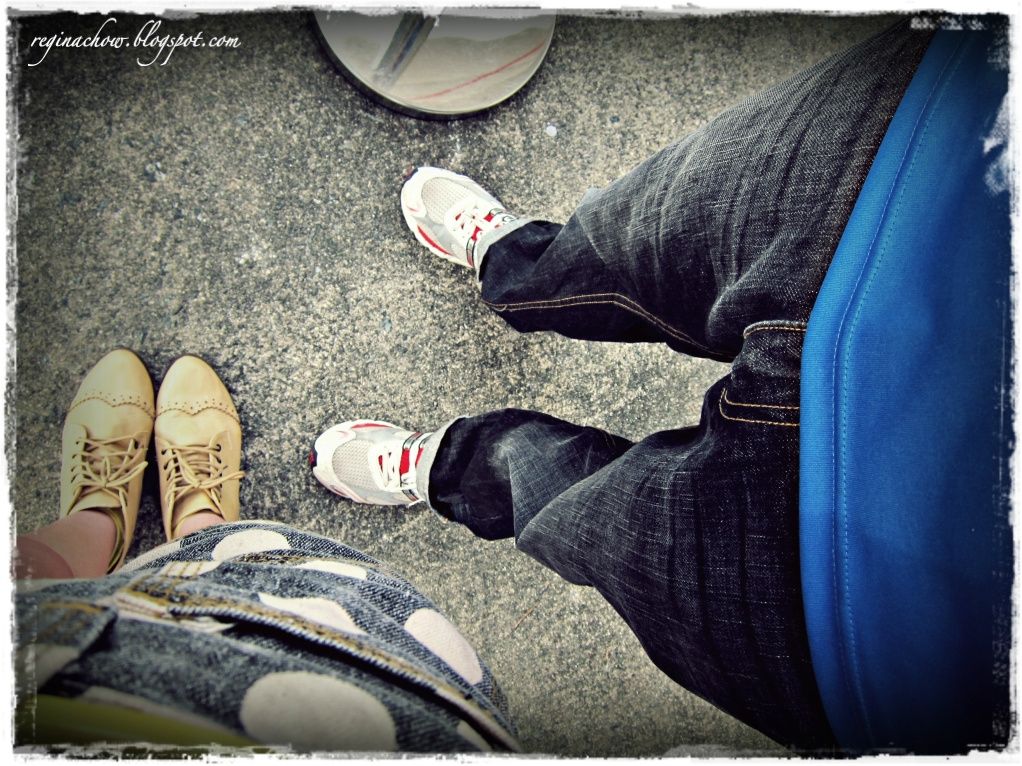 Took a photo of the F16 aircraft while waiting in line.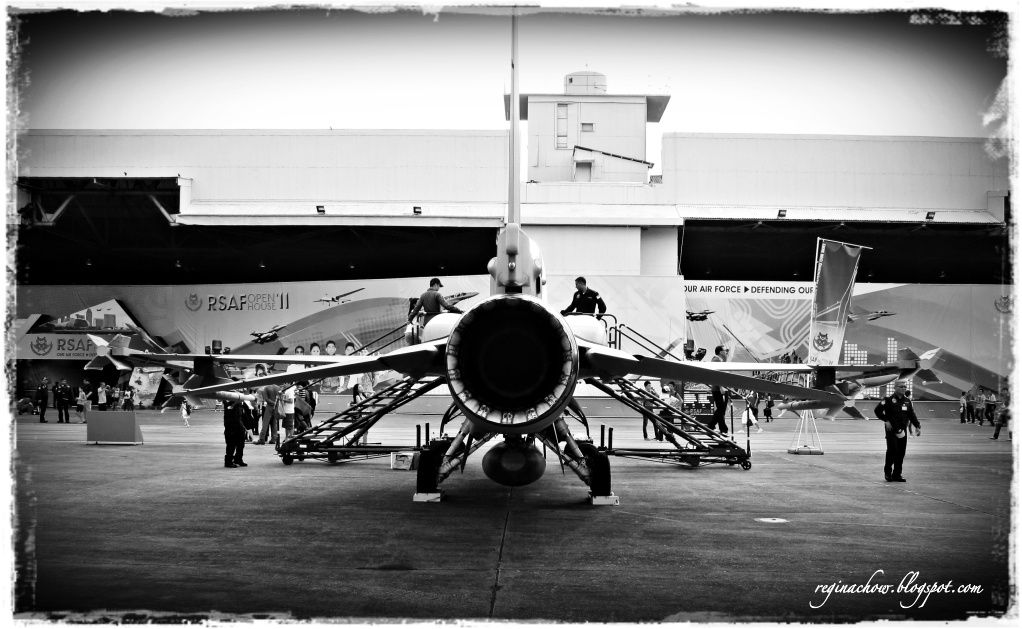 Magnificent F15 planes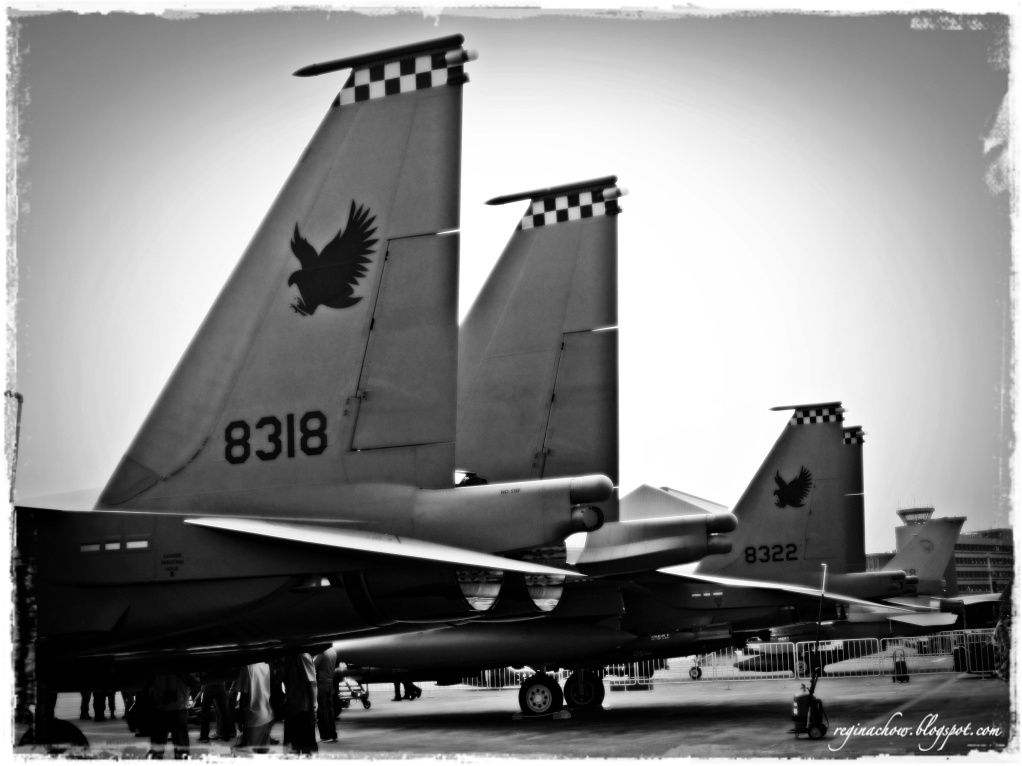 Finally, it was my turn to go up to the cockpit!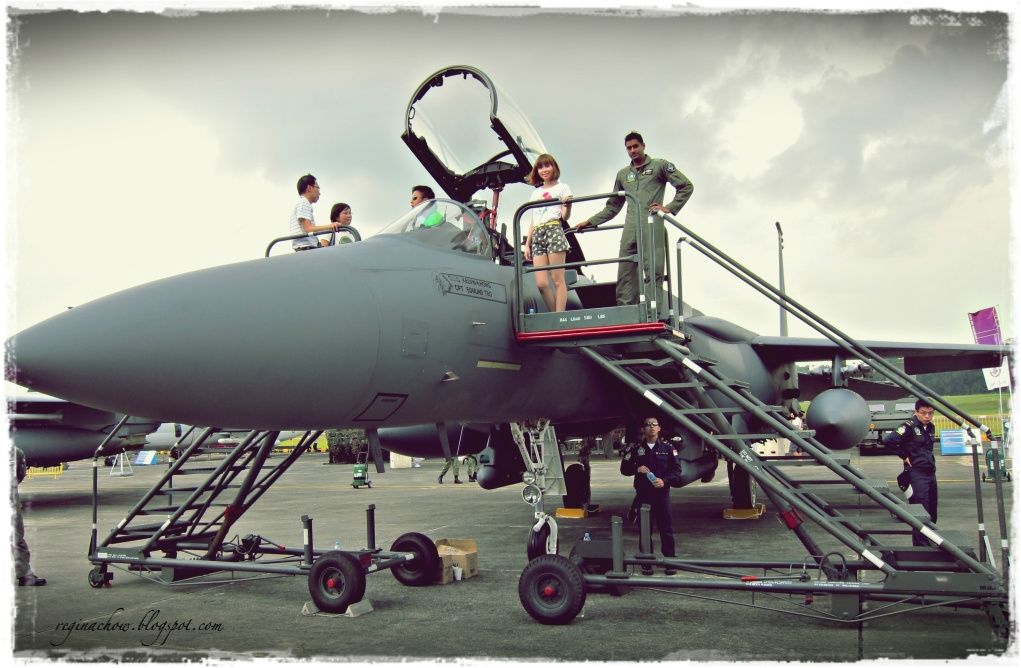 I was amazed by the service quality and professionalism exhibited by the RSAF personnel.
They were clothed in long sleeved jumpsuits despite the sweltering heat and unbearable humidity. I can only imagine how uncomfortable they must be, but nobody uttered a word of complaint and they genuinely seemed to be enjoying themselves, patiently explaining the various parts of the cockpit to visitors and even offering to take photographs for everyone.
I had fun playing with the controls, gears and pedals. Due to my lack of strength, I had to use both hands to move most of the gears, much to the amusement of the RSAF guy who told me that using one hand is the norm.

LOL I guess besides meeting the minimum height requirement of 1.6m, I don't have what it takes to be a pilot!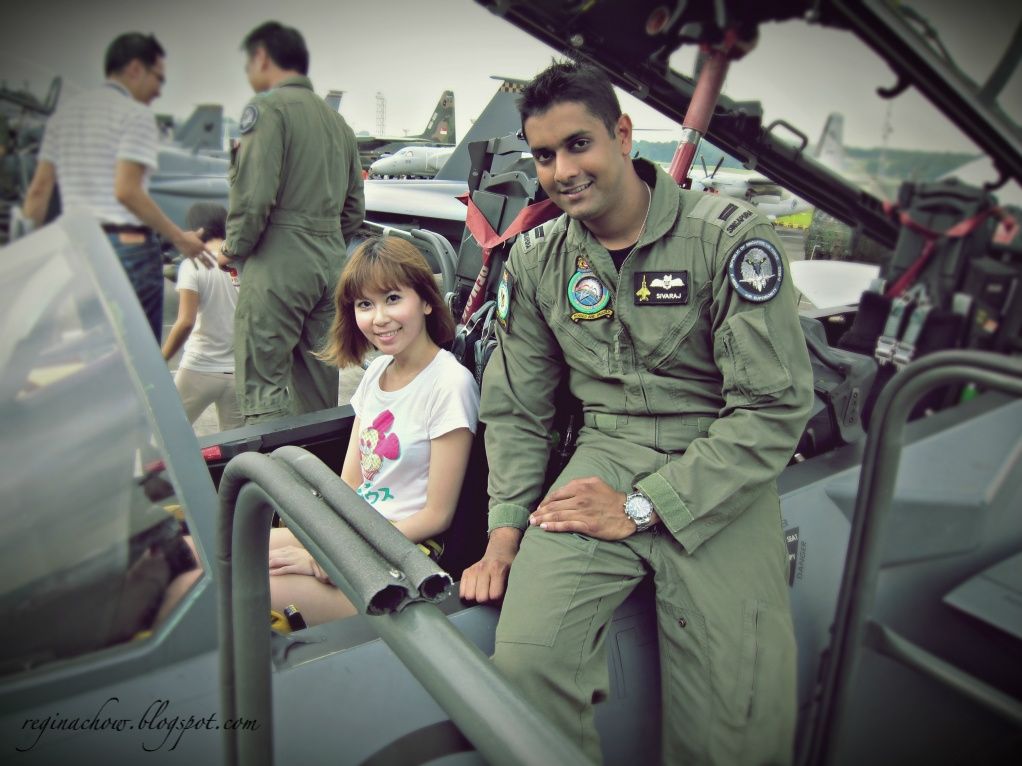 Besides getting up close and personal with the fighter planes and helicopters, there are aerial displays, helicopter rides, arming demonstrations and games at the carnival! Tomorrow's the last day of the open house, so you may want to drop Paya Lebar Air Base to take a look!
Finally, here's what I wore to the Open House.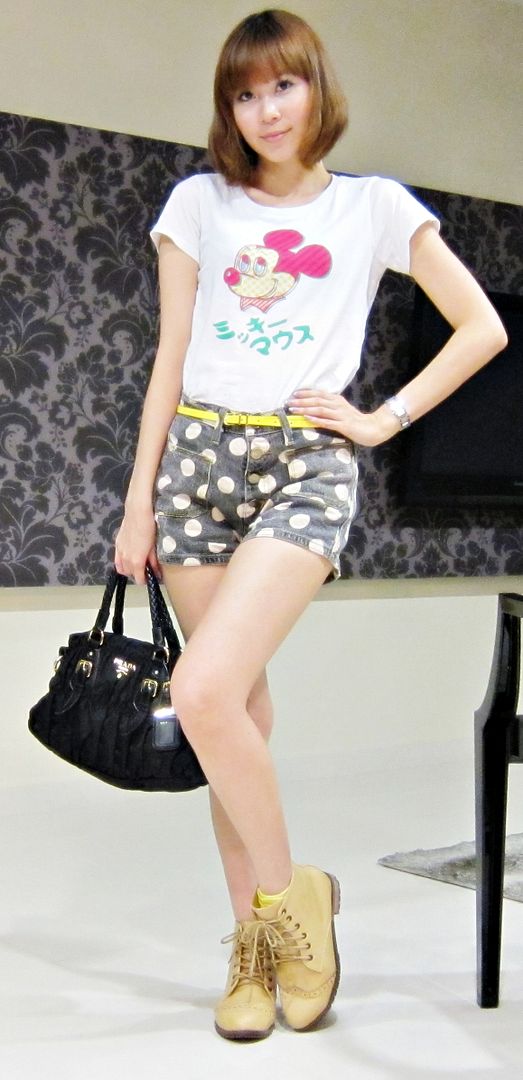 Mickey Mouse T-shirt from Uniqlo
Polka Dot High Waisted Shorts from www.kandykane.com
Boots from Bugis Village
Bag from Prada