We took a much needed after-dinner stroll around MBS, got a little bedazzled by the colourful lights at the casino before another distraction hit us - the Louis Vuitton Island Maison.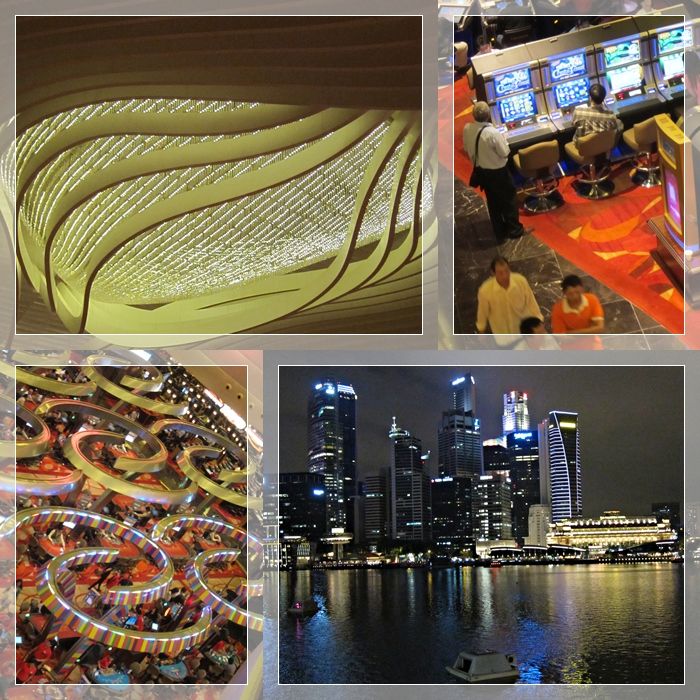 The second storey of the LV store offers a bird's eye view of Singapore, which is even more magnificent at night, especially if you're on the side of the CBD, overlooking MBS, Art Science Museum and the LV Island Maison. We went out to the veranda for a breather after shopping. The cool breeze, scenic backdrop and comfortable chairs were all we needed after a long day.
My main intention for stepping into LV was to buy my mum a wallet. My mum is very down-to-earth and has never craved for designer items her entire life, which was why I thought it was about time I pampered her with one. Knowing that she would never carry a designer bag for fear of destroying it, I got her a classic long wallet instead. :)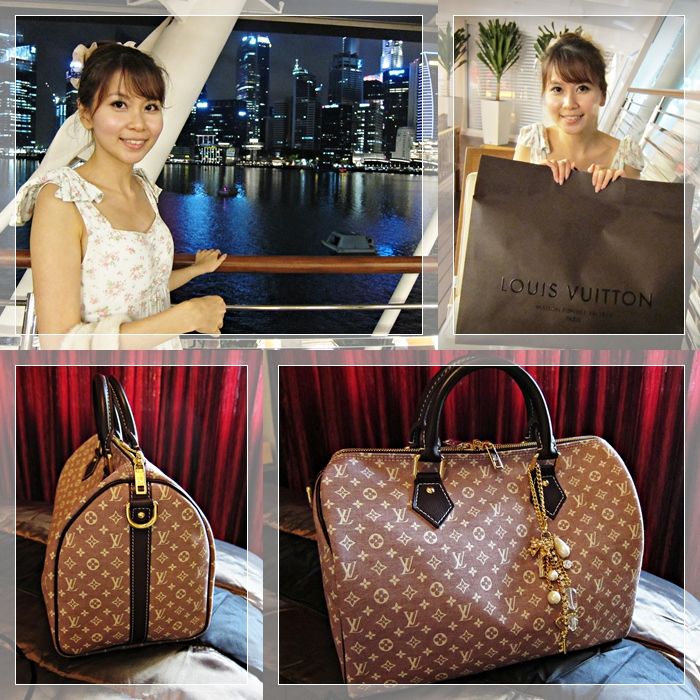 Once again, I got distracted after I decided to get the wallet. I've never really been a fan of LV bags, but I've always had a soft spot for the mini lin collection which was discontinued but relaunched again as Idylle in recent years. Now, unlike all the other speedy bags, the LV Idylle comes with a shoulder strap as well as a sling strap, which is great for travelling!
I was sold immediately.
Although technically, I was already sold when I saw the sepia Idylle on the shelf. It looks like a dull beige in photos for some reason, but in real life, it's a sweet pinkish hue.
I like the blue version (Encre) as well and actually contemplated getting both on several occasions. Eventually, I figured I should get a hold on myself. Don't you think I should give myself a pat on my shoulder? ;)