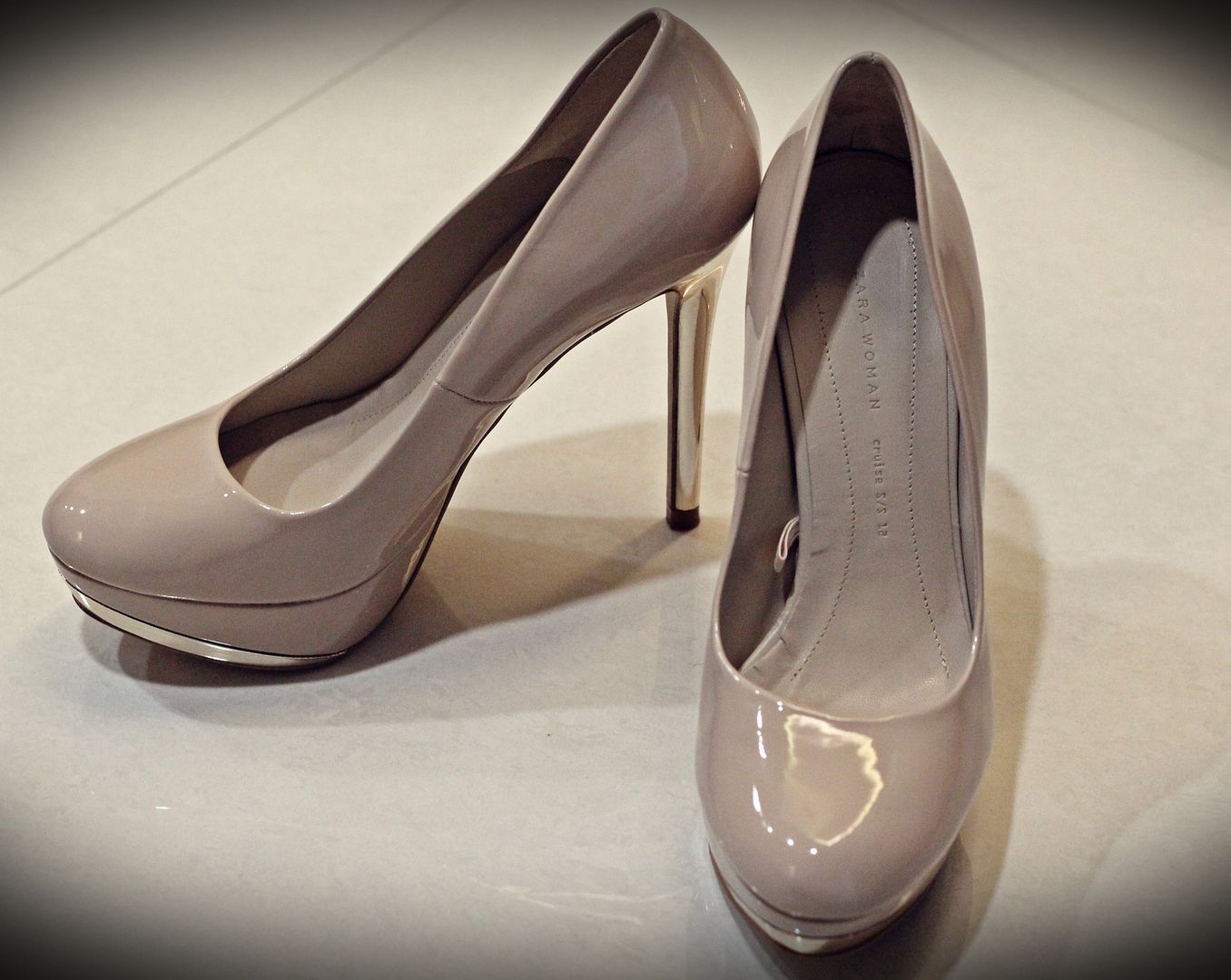 We all know that heels elongate our legs but nude heels...ah they're even better at doing that. The illusion that our legs are longer is created by blurring the line between the shoes and the legs, and that's exactly what nude heels do.
I've been in search of a comfy pair of nude pumps since forever, and I was about to purchase a pair of Louboutins until I came across a more pocket-friendly substitute from Zara (price: S$169), which happened to be pretty comfortable too. I thought this was a better idea since Loubies tend to be rather uncomfortable most of the time. I do like the signature red soles of Loubies though. Women are such irrational creatures, always falling prey to pretty things.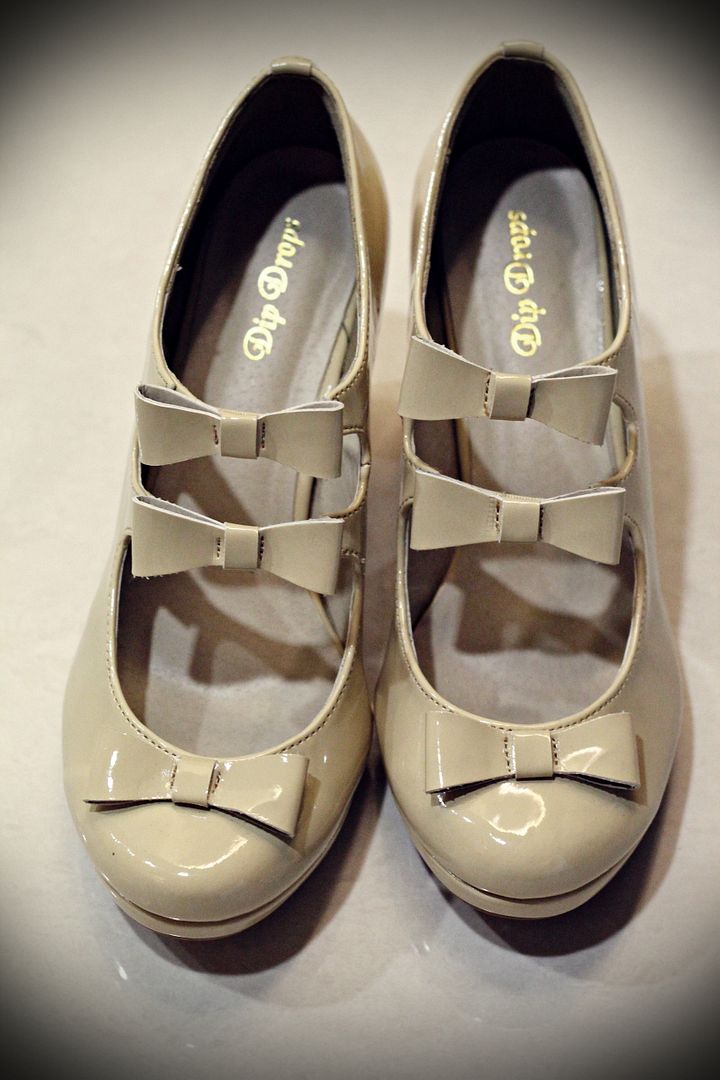 And, that is the reason why women fall prey to not just one pair of nude heels, but two. Well, yes, I'm talking about myself, if you haven't already realized. Karen and I chanced upon this gorgeous bow nude heels from Dip Drops (price: $99) and we both decided that we had to get this charming beauty. It's a semi-casual pair which can be worn with jappy feminine dresses as well as preppy chic outfits.
If you're interested in my shopping hauls, I may consider doing a weekly or biweekly post to showcase some of my favourite buys of the month. ;) Let me know!