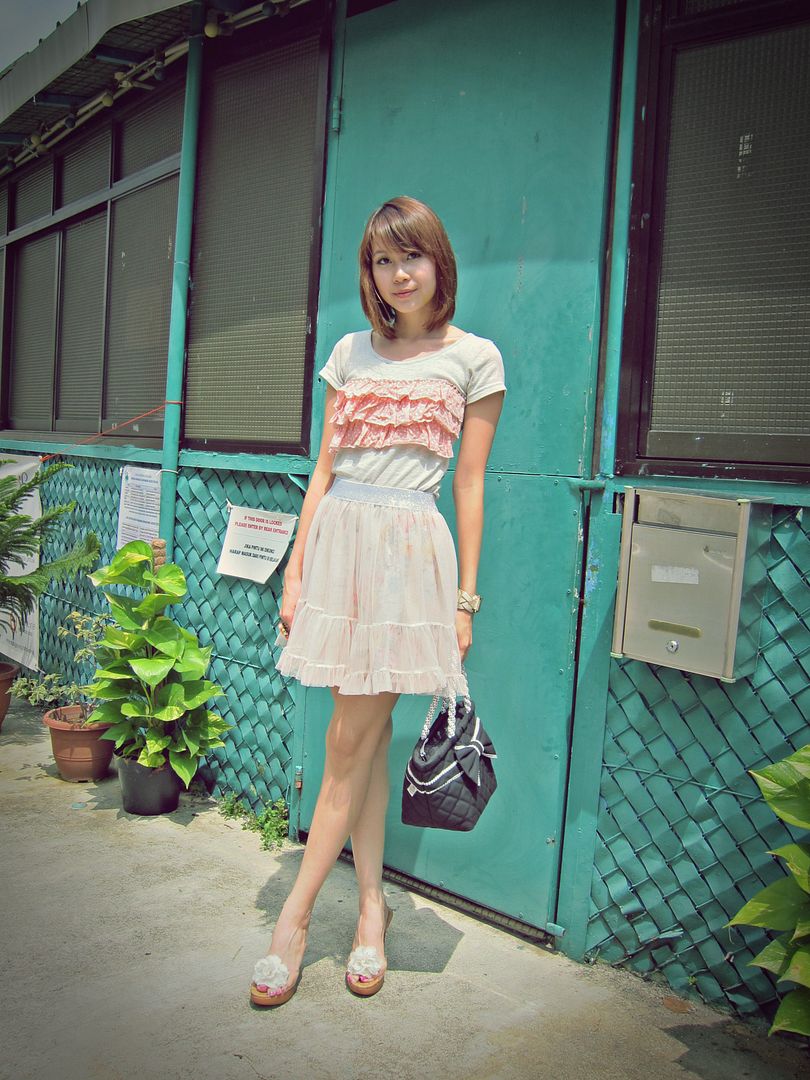 Ruffle Cotton Top from MDScollections




Korean tulle floral skirt from Far East Plaza




Korean Transparent heels Far East Plaza
I wore one of my favourite tulle skirts to lunch today and I could barely open my eyes for a photo under the blazing afternoon sun!



Coincidentally, the mood of this photo seems to reflect the rough week that I had due to some personal issues which I will not disclose here. Al
l I can say is, I've finally understood the real meaning of the adage "true friends are only found in times of adversity".




Perhaps everyone had different expectations, so perhaps nobody's to blame for the situation. But I'm disappointed because of the way we were trampled on despite all that we have done, and while we all wish things could have been different, what is done is done and now it's time for us to move on, come what may.
Our worries and actions may have come to naught, but I always believe that every cloud has a silver lining.
I believe tomorrow will always be a brand new day and that it'll always be better than yesterday. :)




Without forgiveness, life is governed by an endless cycle of resentment and retaliation.
~Roberto Assagioli


We are willing to forgive, but will the level of trust ever be the same again? I really don't have the answer to that. Only time will tell.



Whatever happens, we will only wish the best for you, as always.




--------------------------
If you enjoyed reading this post, do follow me on Networked blogs (click on my blog's left sidebar).


If you like my outfits, follow me on
Lookbook
and
Chictopia
too!