I visited Forty Hands when it first opened (read here) and was so impressed with their red bean bun (otherwise known as tao sar pau) that I kept wanting to go back on several occasions.

Well, I finally made it back again, but to my dismay, they ran out of their buns! I was there for brunch with my gf Yitian and was told that the buns would only arrive at 2pm as they had run out of them the day before. How disappointing.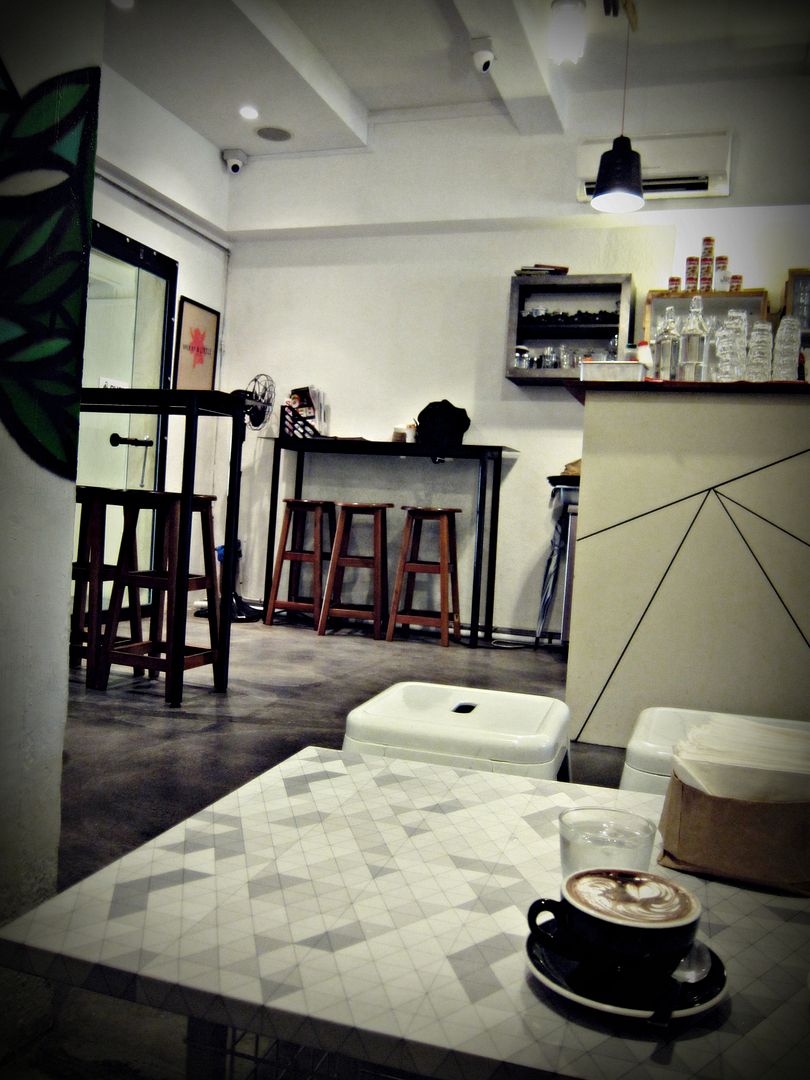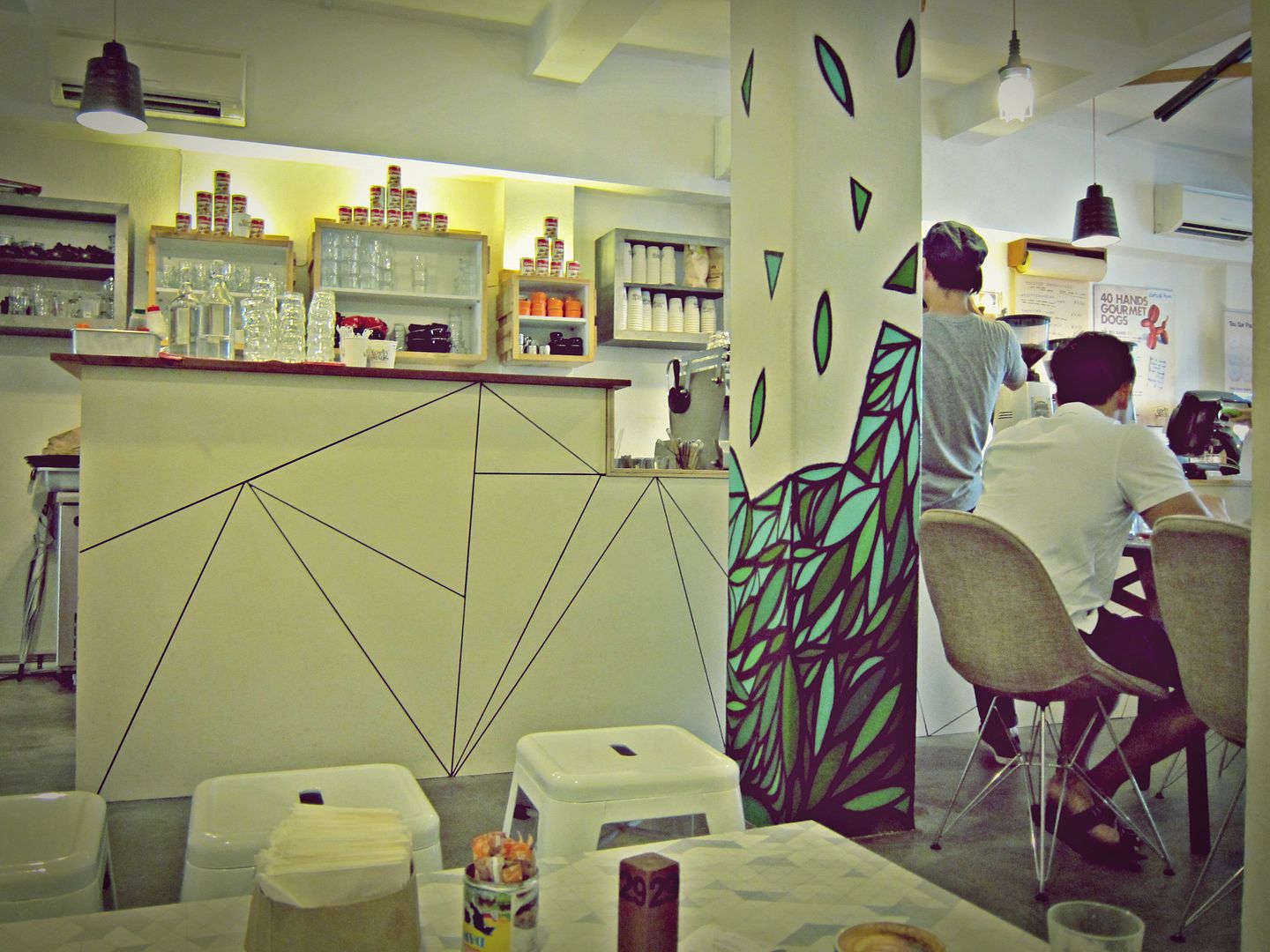 Anyhow, it was a blessing in disguise because otherwise, we wouldn't have tried their Truffle Mushroom Sandwich, which was an absolute delight. The rich fragrance of truffle oil was a perfect complement to the flavour of the mushrooms.
Yitian swears by their coffee. I swear by plain water here because the only non-coffee item on their menu is hot chocolate, which isn't spectacular.
It was awfully crowded on a weekday. In fact, after we took this shot, all the tables around us were promptly occupied way before lunch time!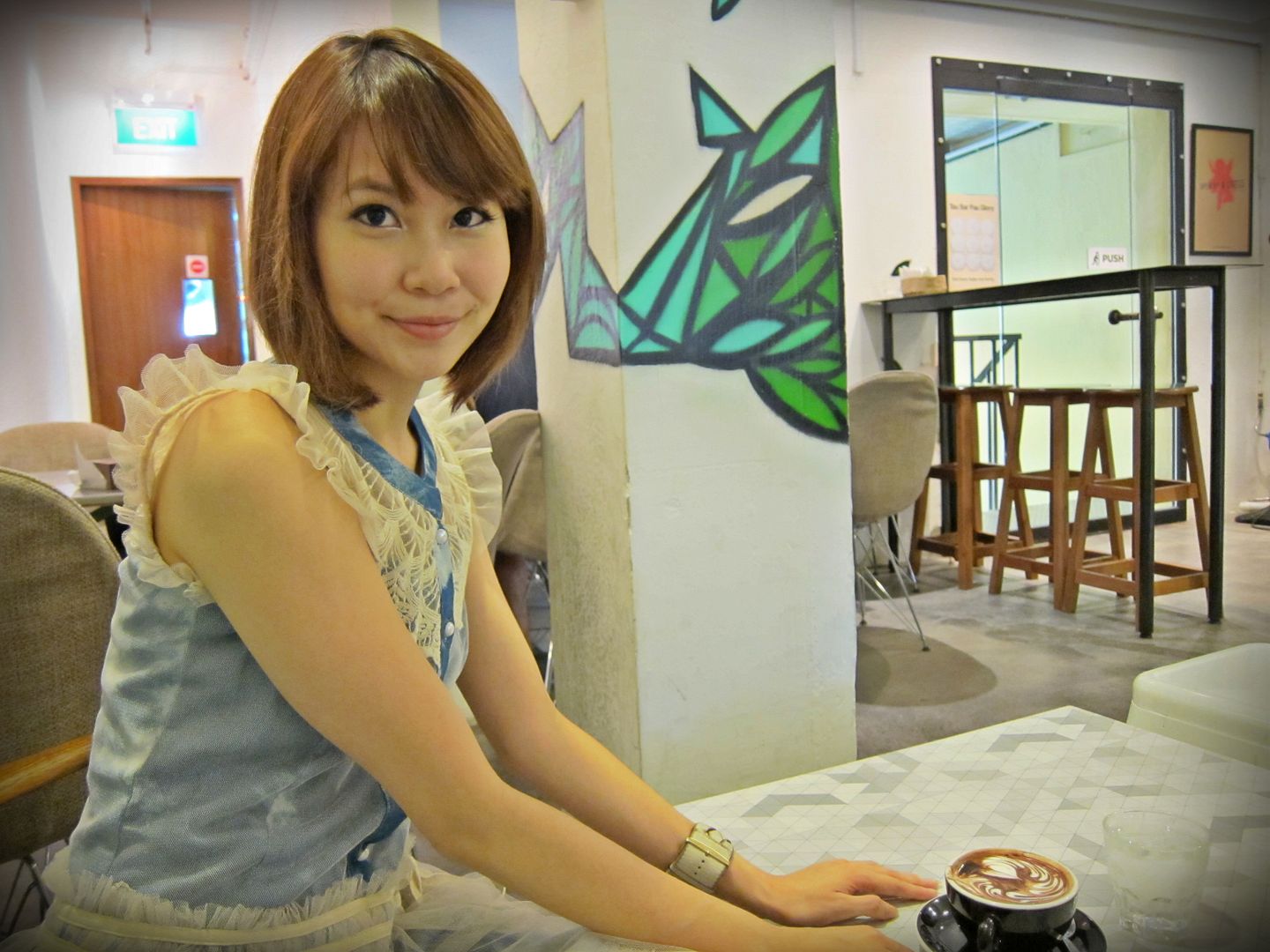 Forty Hands
Blk 78 Yong Siak Street
(near Tiong Bahru Market), #01-12
Tel:
6225 8545
I will definitely be back again for another go at the red bean bun, but till then, here's a closer look at my outfit for the day.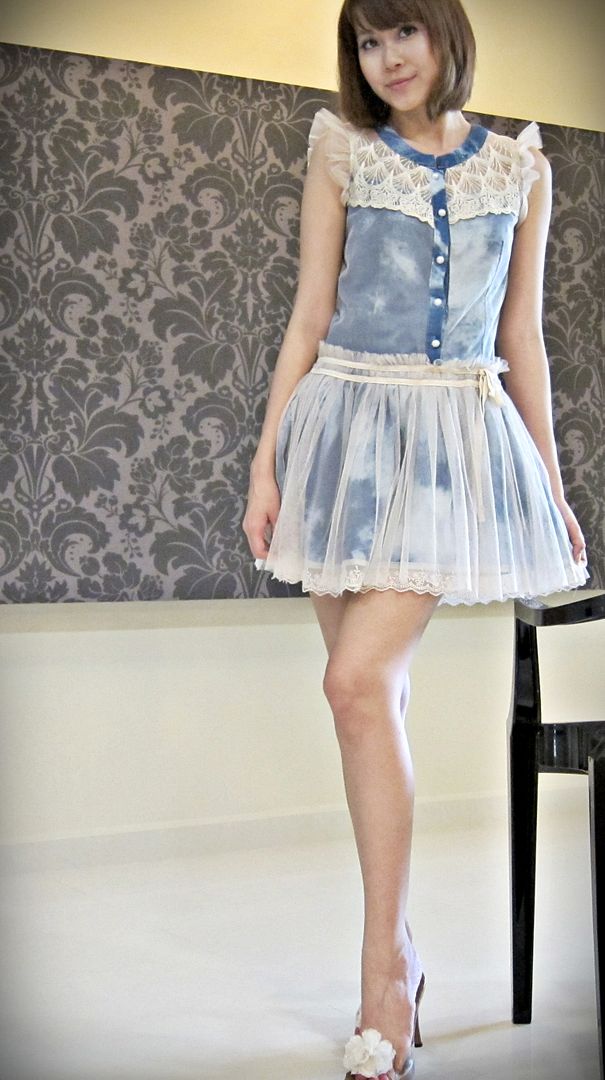 Korean Tie-dyed denim dress from M.E. Biz Apparel at Chevron House
Korean transparent heels from Far East Plaza
My gf Sushi picked out this lovely dress and bought it as an advanced birthday present for me. I was so touched by her sweet gesture! Thank you again dear!