The most iconic attraction in Prague has got to be Charles Bridge. Everyday, without fail, it draws throngs of visitors who jostle past one another just to capture that picture perfect shot, not just of the bridge itself, but also its surrounding scenery and the Vltava river. To be honest, I wasn't particularly bowled over by Charles Bridge because having heard so much about the beauty of Prague, I probably had unrealistic expectations of what it has to offer. :P
But once I saw Prague by night and the Charles Bridge from across the river bank during lunch at
Hergetova Cihelna
, all of that changed.
It really is a beautiful city and photos don't lie, do they? ;)


See what I mean? Prague by night looks like a city of glowing jewels.
By day, Charles Bridge looks magnificent against the backdrop of Prague's charming Old Town. Unlike other European cities, the roofs of the buildings here come in warm colourful hues of red and green.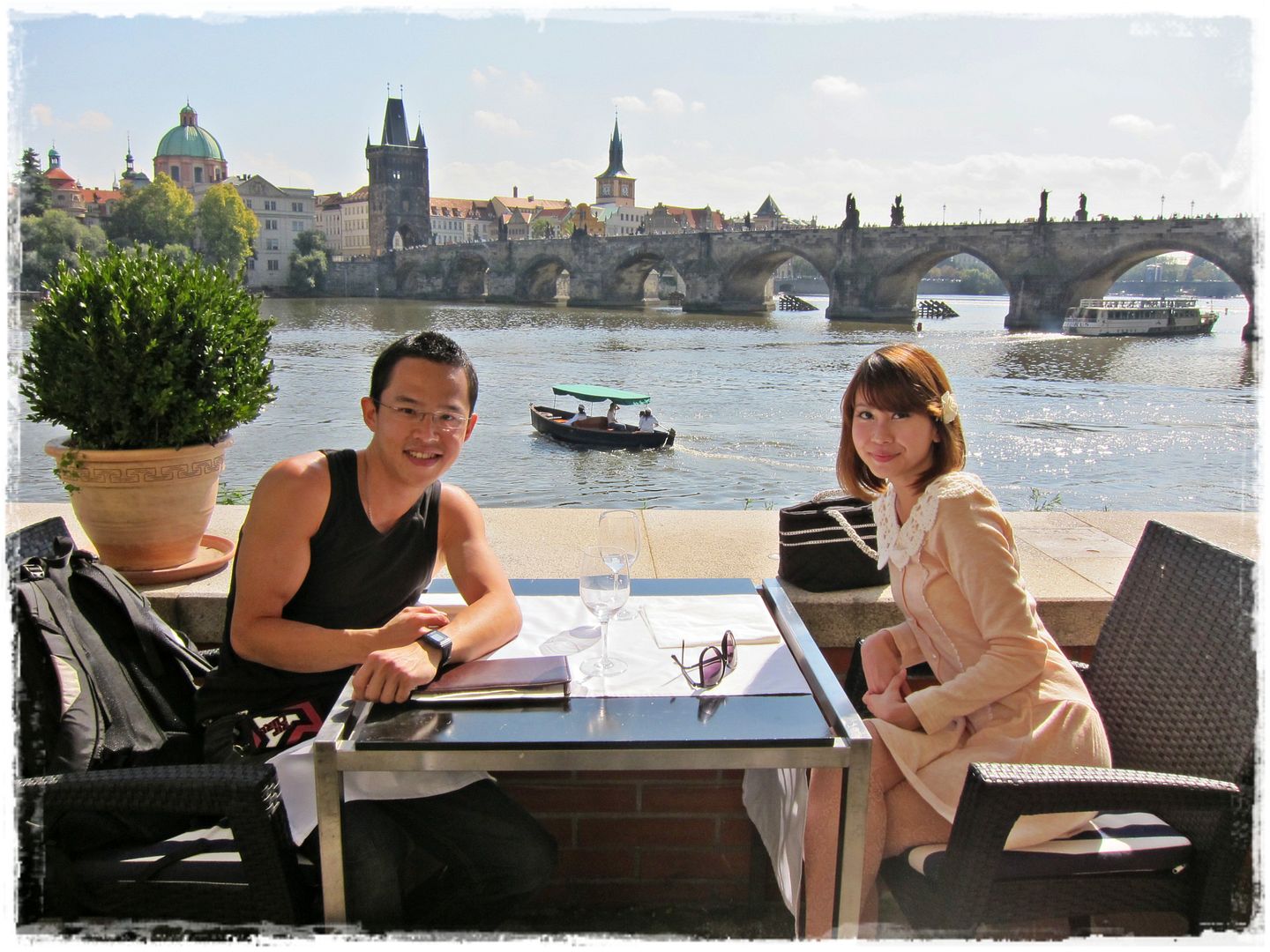 Dining outdoors beside the Vltava river in the company of such lovely scenery is definitely a worthwhile experience, even for someone like me who usually avoids the sun like the plague! I would recommend dining at
Hergetova Cihelna
, a popular restaurant under the Kampa Group of Restaurants in Prague.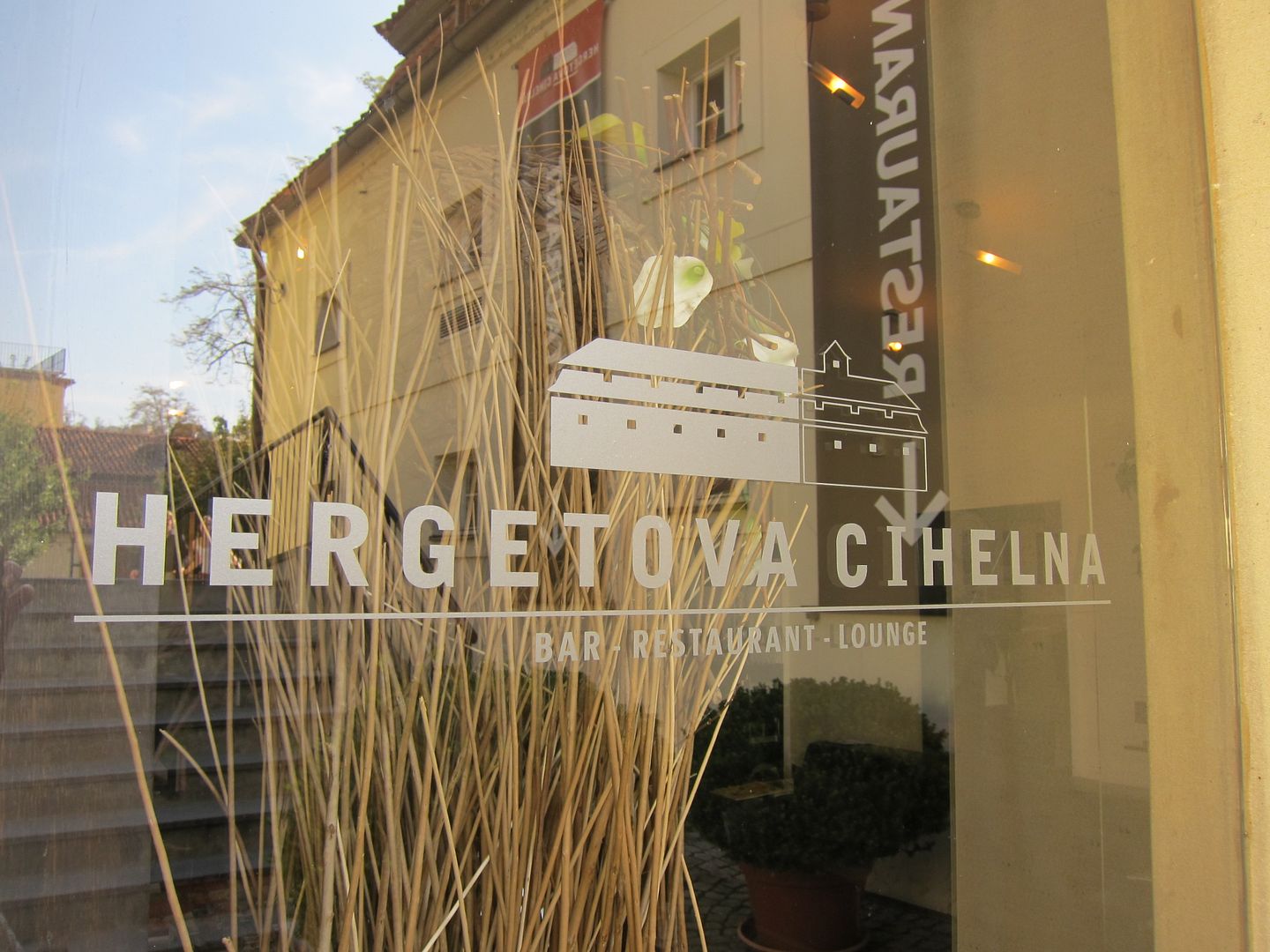 The food was great and the service was topnotch. Our server was very professional and had a wonderful sense of humour too. When we requested for her to take a photo of us, her witty reply was "Why, of course..that's my second job!"

LOL


My delicious main course - Crispy salmon with potatoes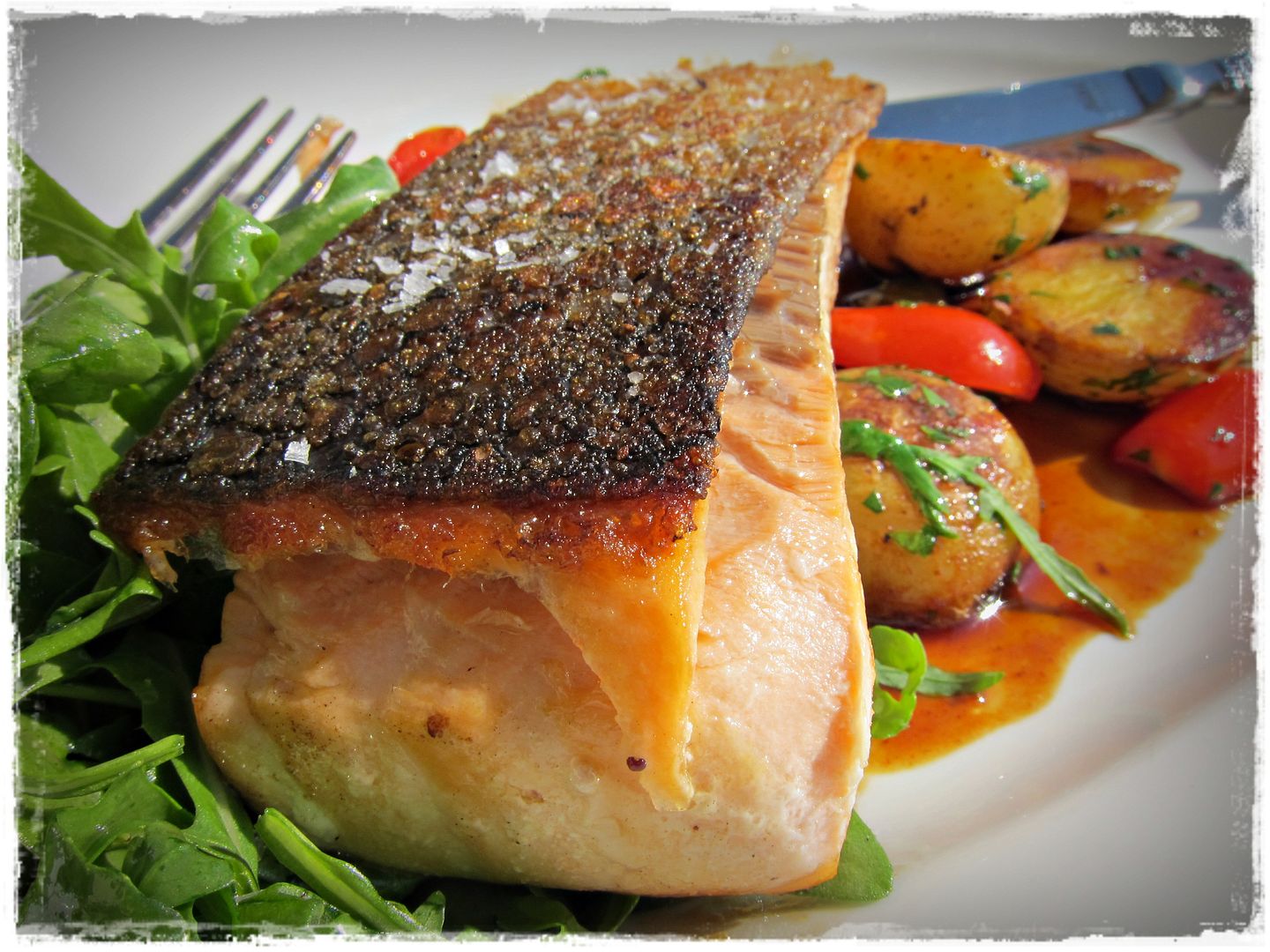 JW had risotto instead, which was equally yummy.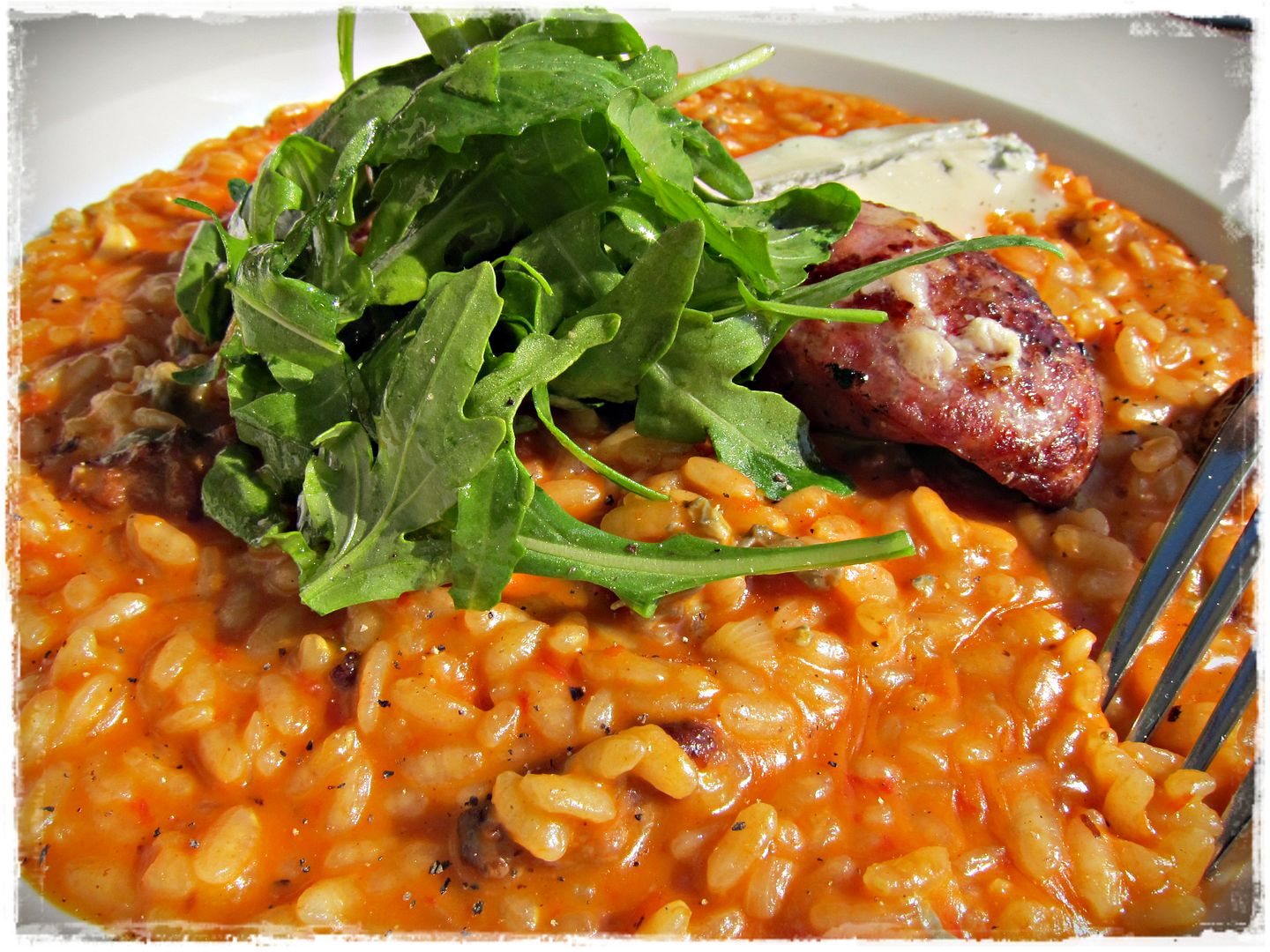 We headed to Prague Castle thereafter, the next most popular attraction after Prague's Old Town and Charles Bridge. But I'll save that for another time and leave you with my outfit photos instead.
For some reason, my outfit that day drew quite a bit of attention from fellow tourists (including Asians!) and they all started snapping photos of me, thinking I was a Japanese girl. They were all quite shocked to learn that I was from Singapore.
Never judge a cover by its looks people! Haha I was flattered yet pretty embarrassed at the same time.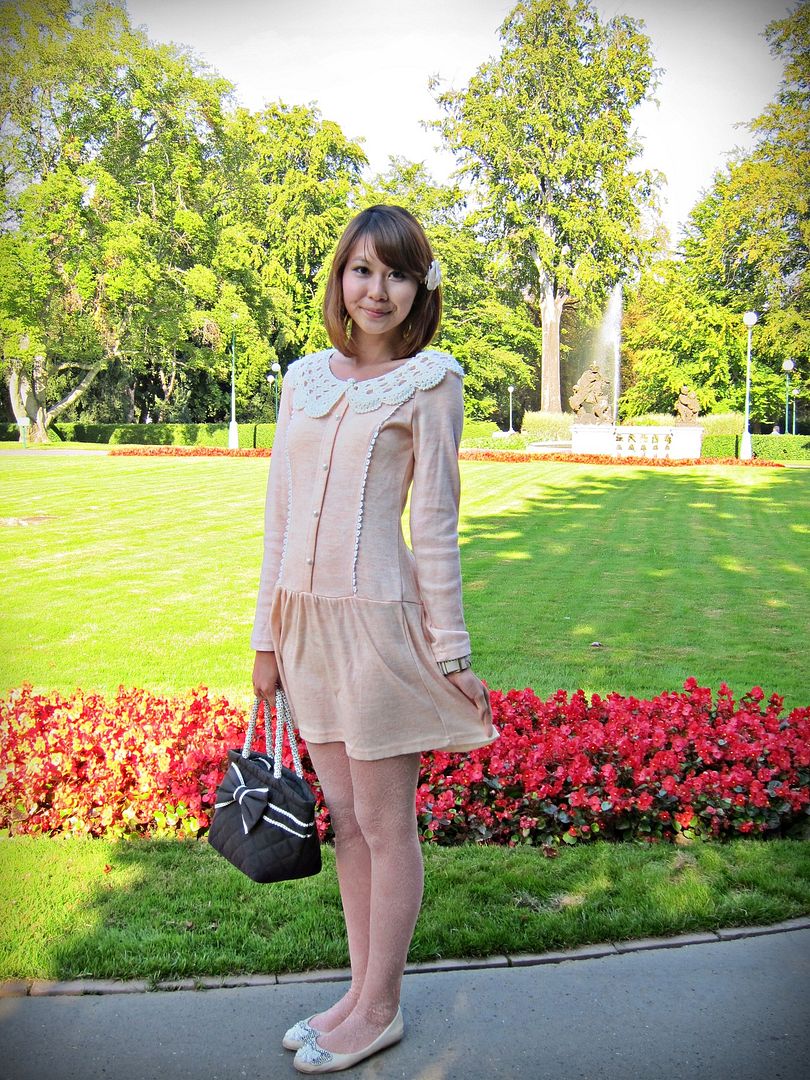 Pink crotchet collar dress from Bugis Village (a steal at just S$25!)
Pink lace stockings from Topshop
White camellia hairclip from H&M