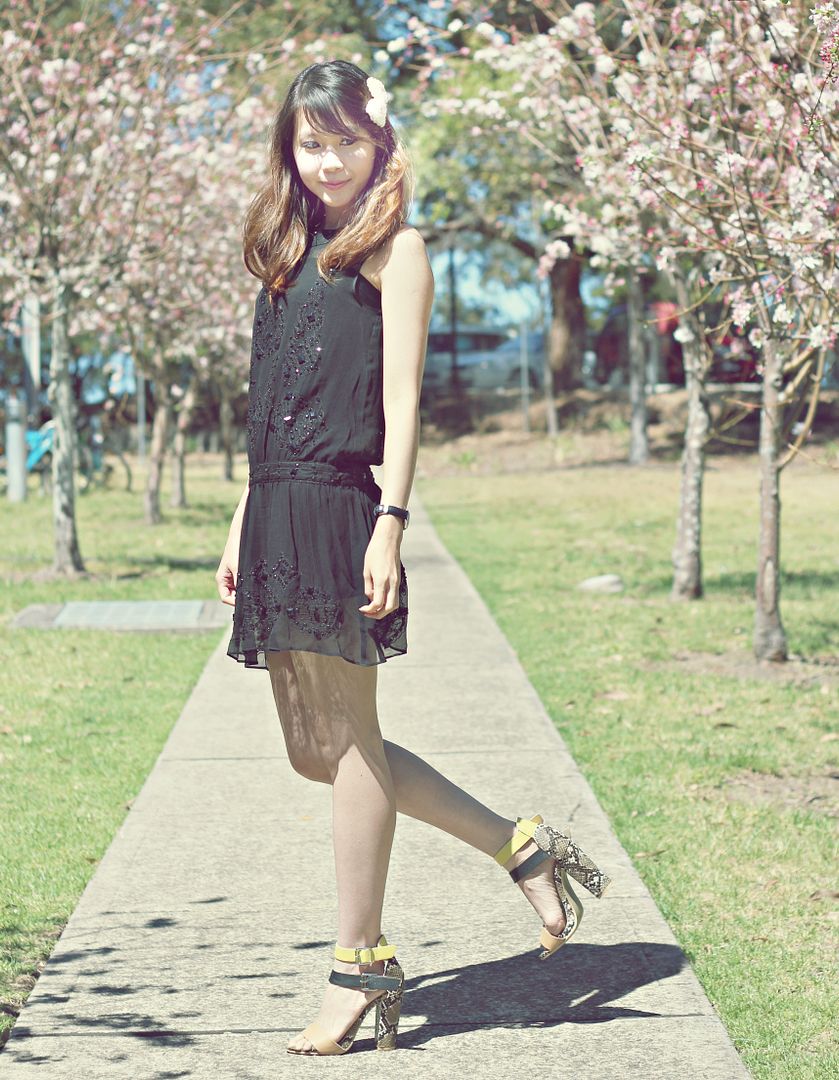 I received the Gabrielle beaded dress from ClubCouture not too long ago and couldn't wait to slip into this luxurious silk woven dress.
I love the drop waist cut and intricate gem embellishments, which add a touch of vintage 1920s flapper glamour. At the same time, this

lovely dress is unbelievably comfortable to wear as it is cut loose to fit like a tunic. The design is so versatile, it'll take you from casual luncheons to formal dinner occasions.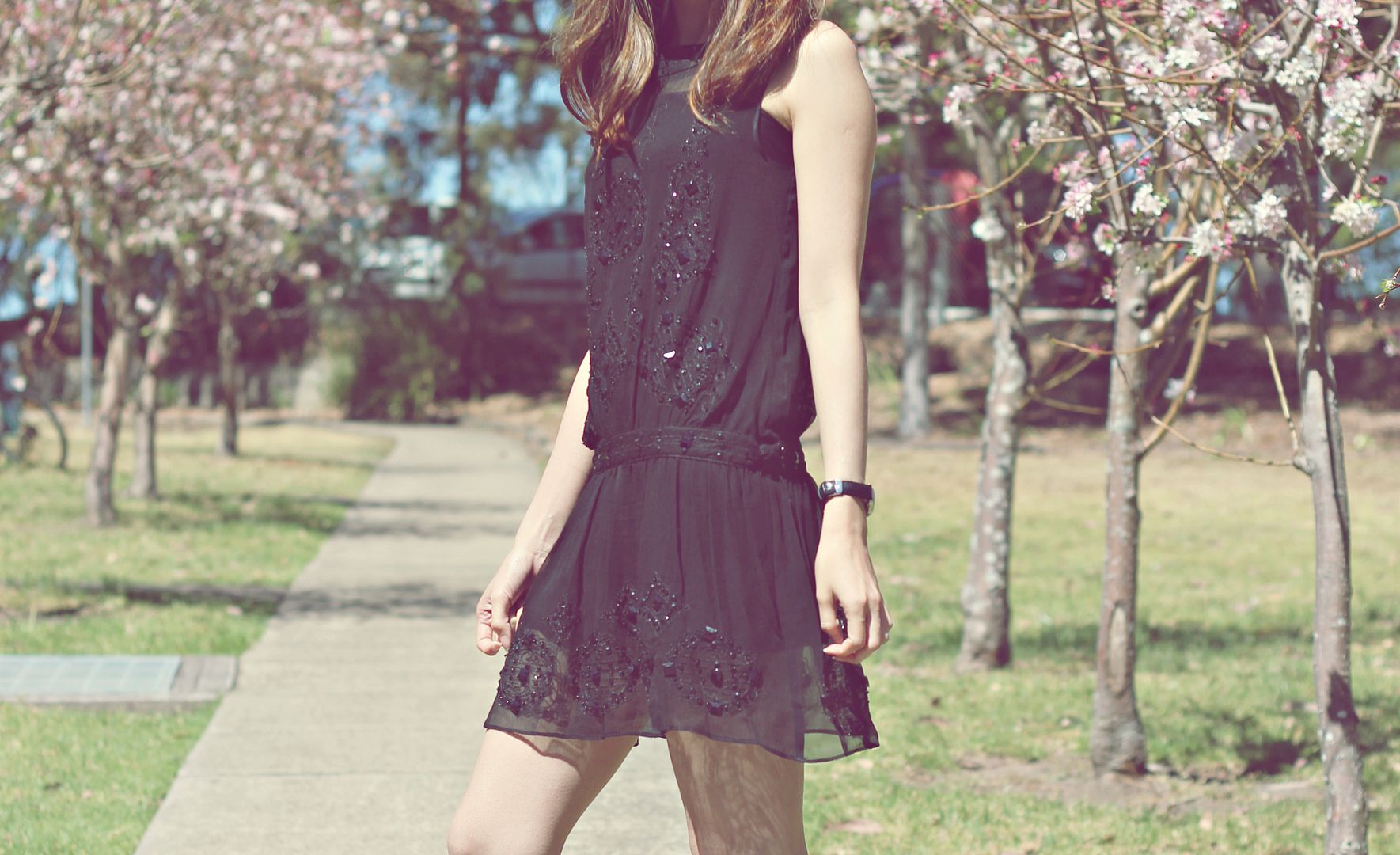 It may be autumn in all other countries, but the flourishing cherry blossoms in my backyard must be a sign that Spring is here in Australia! Now, who said that you have to travel all the way to Japan for cherry blossoms?
After what seemed like eternity, I can finally slather on sunblock and walk out on the streets in sleeveless dresses and open-toe shoes. You know how we Singaporeans always complain about the unbearable heat in Singapore? Well, wait till you have to wrap yourself up in layers during winter for several months when you're overseas. I assure you you'll never complain about our sunny weather again!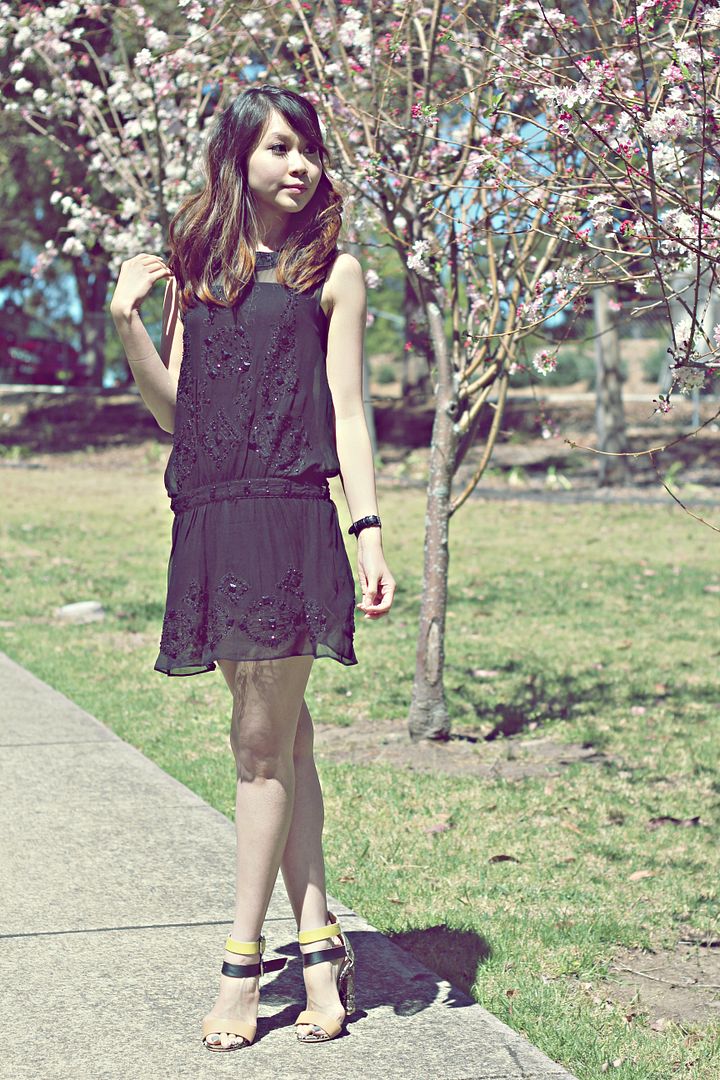 Did I mention that this dress would be perfect as a beach cover-up too? It comes with a tube inner slip for modesty, but if you're heading to the beach, do away with the slip and put on this dress with a black bikini underneath! That's exactly what I'll do for my next beach outing. ;)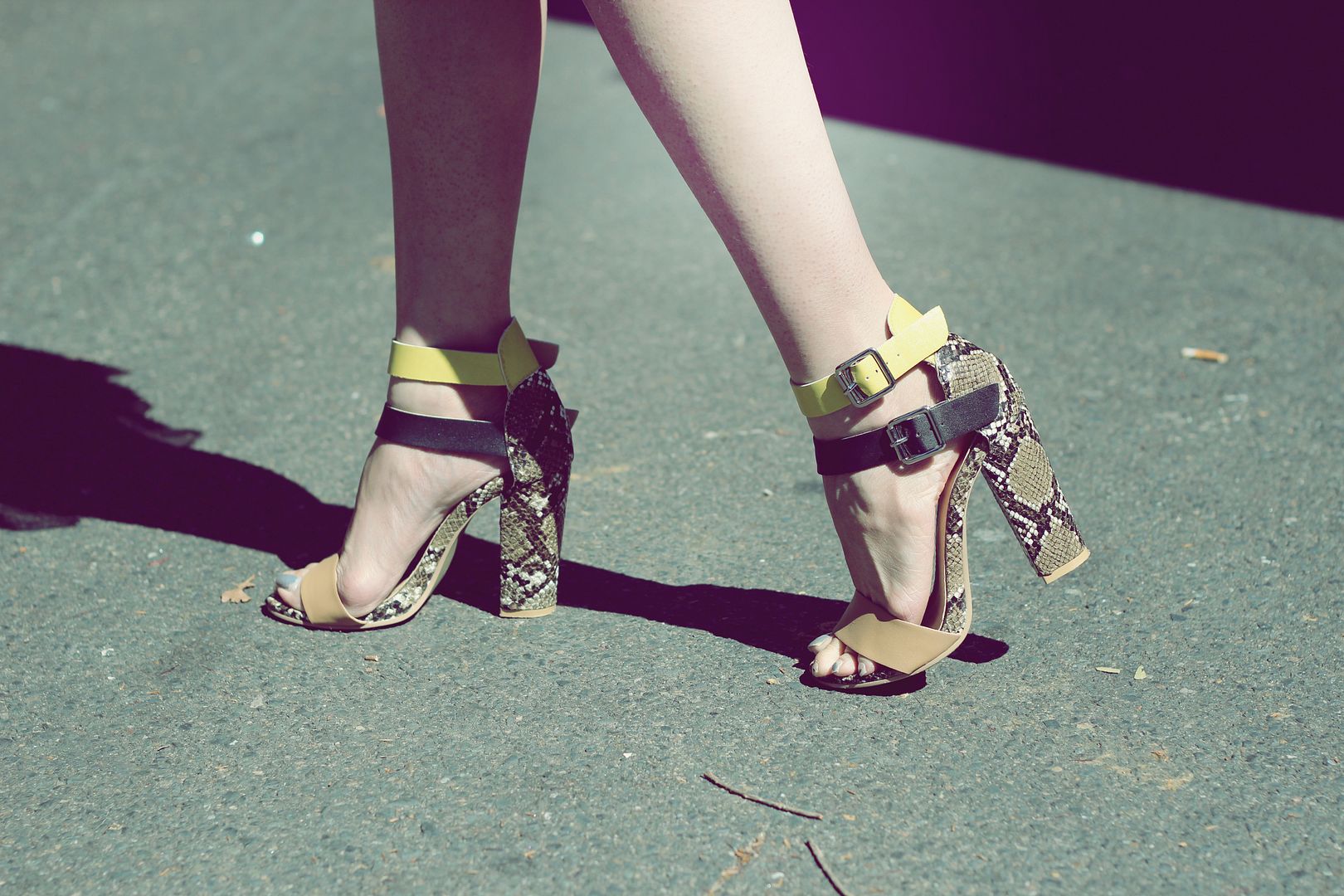 Shoes from
Shooco Holic
ClubCouture has new arrivals ever so frequently, I'm always spoiled for choice. Here are some of the items that I really like:
(From Top to Bottom)
Time to go shopping to chase away those Monday blues! :)