These days, my life only revolves around food. After lunch at Halia, I headed to Karen's place for dinner and cake! Karen baked a fruit cake for everyone and a fondant birthday cake specially for Jolene.

Jo was still in Brunei at that time, so nobody was allowed to touch the gorgeous cake! Since we literally couldn't have a slice of the cake, everyone turned their attention to baby Andre, Koji's little darling boy instead. LOL.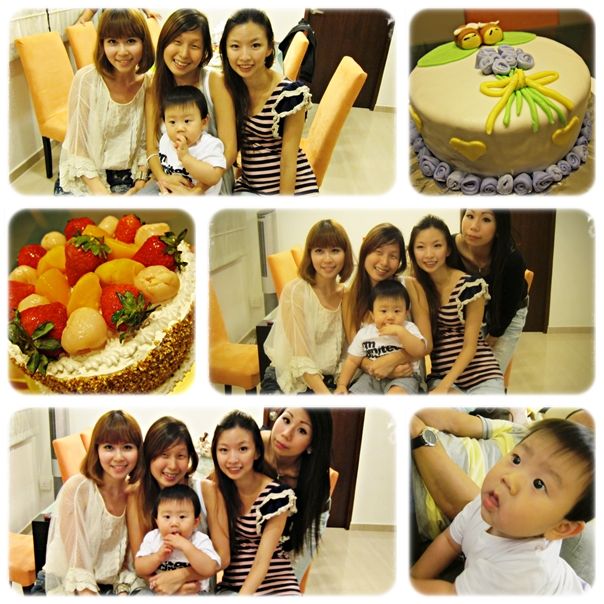 Andre is such a cutie pie we absolutely couldn't resist taking photos with him. He is very active too and is constantly on the prowl for new toys. One minute, he was peering curiously at JW's book entitled "Called to Lead", which we all thought was a very promising sign indeed, but the next minute, he was caught biting on Koji's LV wallet and using it as a teething toy!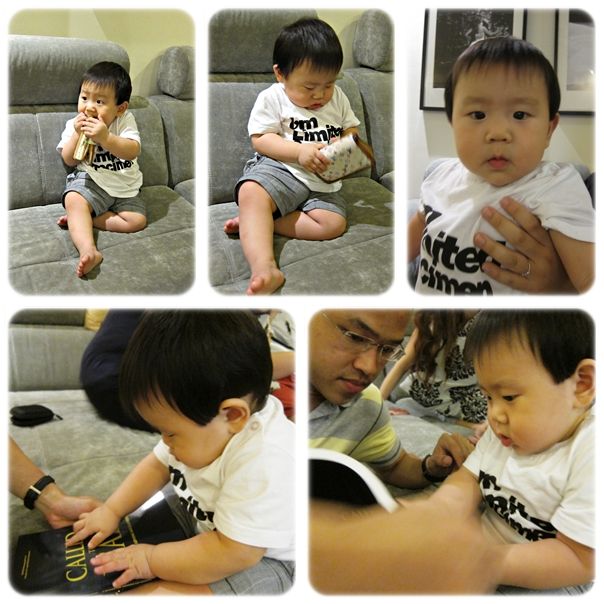 One thing's for sure - the kiddo has expensive taste!