My gfs have been bugging me to go to Wavehouse with them, so off we went one Saturday evening after I recovered from a bout of stomach flu. As I have a phobia of water, I volunteered to be the official photographer for the evening. Karen came along to join us for dinner too!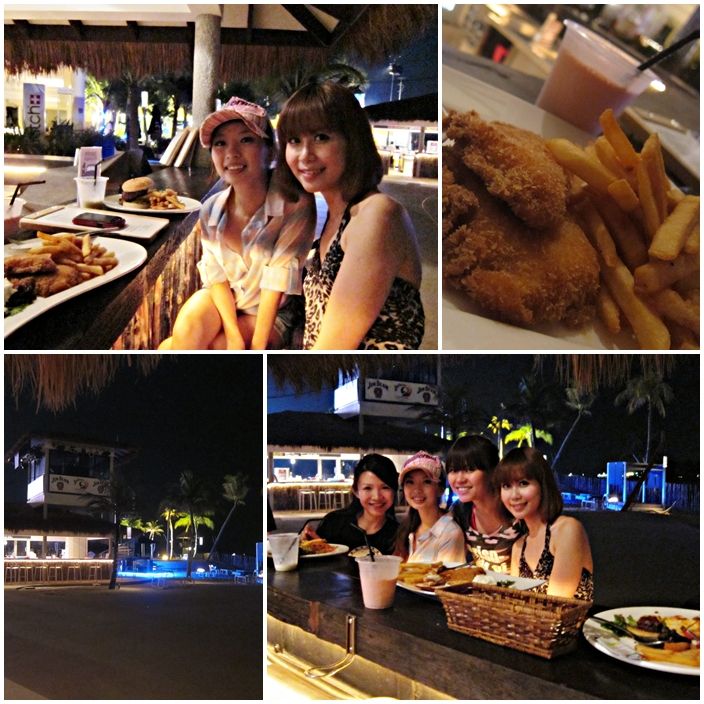 Unlike the Indonesian coasts which are very conducive for surfing due to the presence of large waves, Singapore beaches generally lack waves of that magnitude. Thank goodness Wavehouse came to Singapore to plug the gap! There are two flowriders at Wavehouse, one for beginners and the other for advanced surfers who are seeking the thrill of conquering 6-foot high waves.



The highlight of the evening came when it was Yitian's turn to

surf. This joker was so afraid, she let out a bloodcurdling scream which shocked everyone at Wavehouse. The initial shock was then replaced by a burst of guffaws that threatened to drown out her deafening screams.
Karen, JW and I laughed so hard we nearly teared.
LOL it was both entertaining and embarrassing at the same time.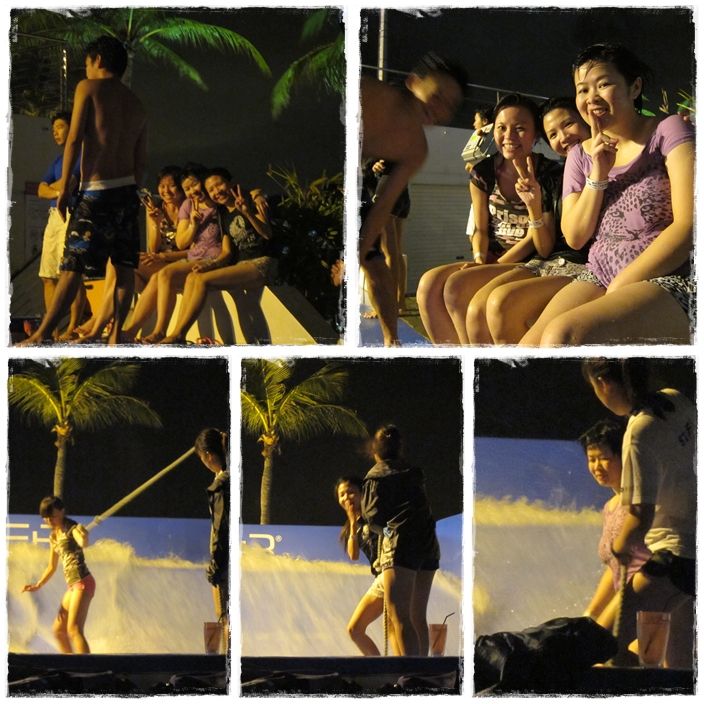 I would also like to take the opportunity to praise Yitian for her laudable stamina. Her continuous waves of screams lasted for as long as she was on the surfboard before the REAL waves cut her off abruptly and swept her away.



I took a video of my dear friend too but erm...let's save her the embarrassment, shall we? :P

Now, I can't wait for our next trip to Wavehouse!!!