I had a fun-filled week celebrating my gf Jun's birthday, which effectively lasted about 2-3 days. First up was her pre-birthday celebration at the largest private room in Lunar.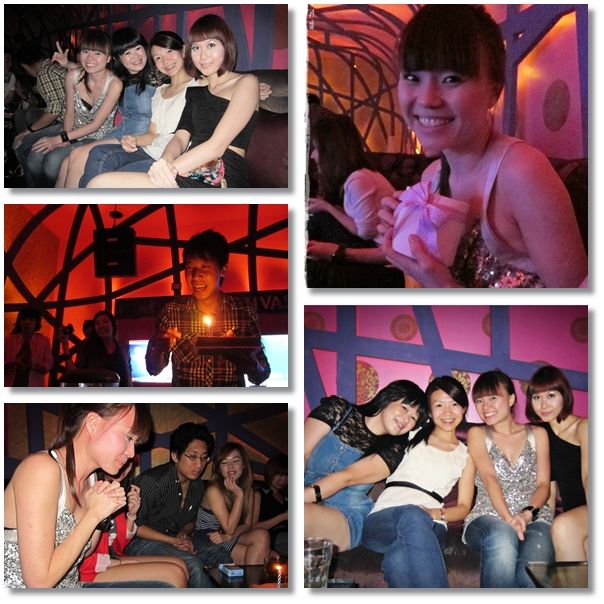 Tian, Mavis and I got her a gorgeous black bow BCBG accessory watch. I loved it so much I wanted to get one for myself but alas, there weren't any left in the shop!


Here's what the watch looks like (

picture credits: ASOS

).
I need to make a mental note to myself to get it one of these days.

It was a fun-filled night with great music, singing, booze and last but not least, the best company. Jun is one of my oldest friends and we go way back to JC days. She's looking younger everyday though, especially with her bangs. ;) Happy Sweet 18th Birthday babe!
Now, here's what I wore to Lunar: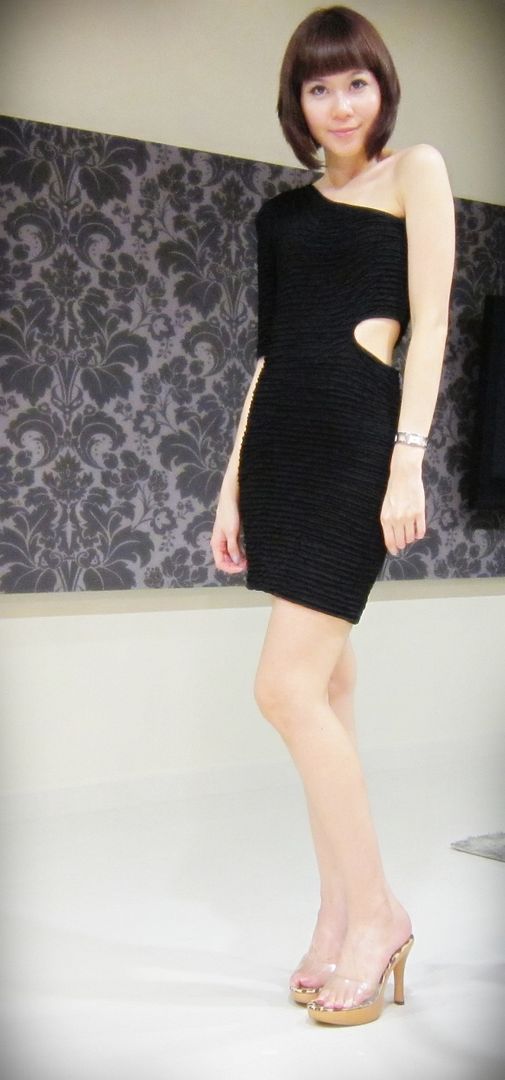 River Island toga cut-out dress
CK bracelet watch

Transparent heels with leopard print soles from Far East Plaza
On her actual birthday, Mavis and Tian decided to bake her a cake at the spur of the moment. I rushed down after work only to catch a glimpse of the cake already baking in the oven. The shape of the cake turned out a little dubious (it cracked and a part of it actually collapsed..hahaha) but the two ladies made it all good with dark chocolate fudge and succulent strawberries! The cake was so finger-licking good!


And while the two ladies were busy with the cake, I just stood there in awe, occasionally dipping my fingers into the baking tin to savour the goodness of the residual crumbs. The only thing I did was draw the white heart and write part of the birthday girl's name on the cake.
Another mental note to myself: I ought to start honing my cooking and baking skills now that I have time on my hands!

The actual day celebration lasted till the wee hours of the morning, starting with dinner at Tonkichi, followed by Kungfu Panda 2 and finally ending with several rounds of bingo at the gambling queen's (i.e. the birthday girl's) abode.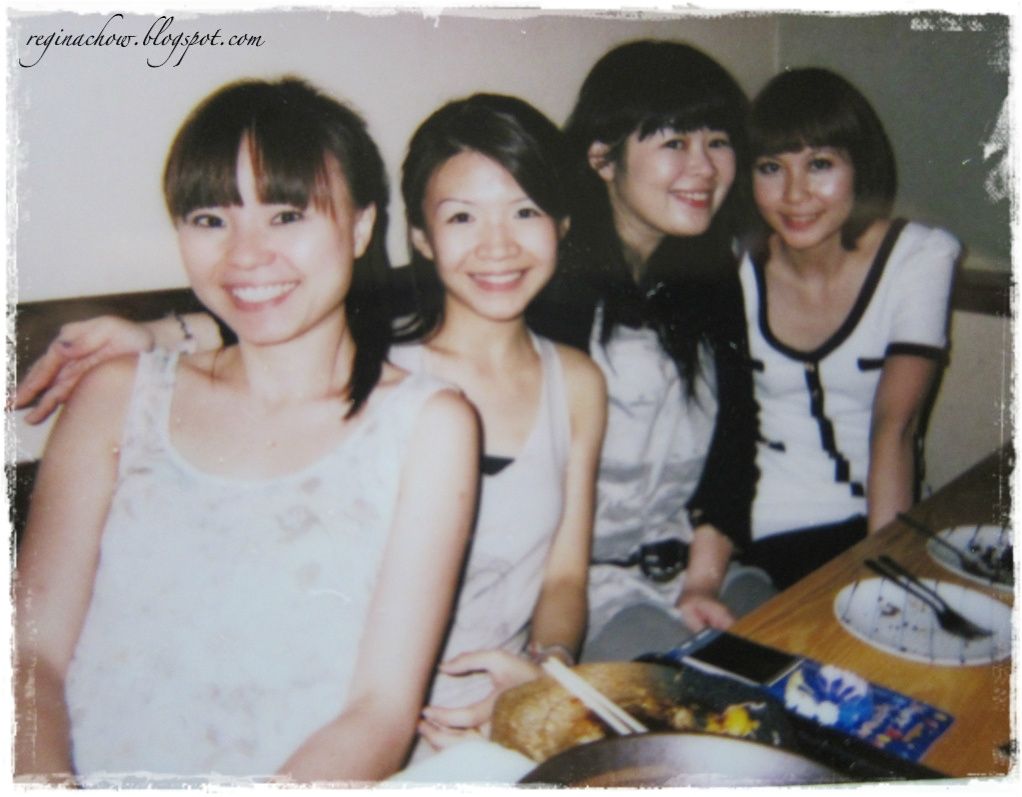 Before you start worrying for our health, fret not, for we'll be going for yoga soon. Yay to healthy activities!