Faux pink collar from Jatuchak Market (Bangkok)
Candy tiered skirt from H&M (Hong Kong)
Candy striped shoes from Schuu, Ion Orchard (Singapore)
Gold Hobo Bag from Gucci

Colour blocking is the only way to wear bright candy colours this season. If clashing primary colours like red and blue are too much for you, try matching them with their subtler counterparts, pastels.

Here, I decided to pair green with orange and large doses of pastel pink to neutralize the brightness of the colour palette and yet preserve the essence of colour blocking.

This was the very outfit that I wore to the "Style: It Wild" event at Shanghai Dolly that Karen invited me to. Karen was in a lovely corset that was befitting for the event, which was meant to be a showcase for several lingerie labels. It was a pity I didn't know beforehand that it was a lingerie show, for I would've turned up in one of my corsets too!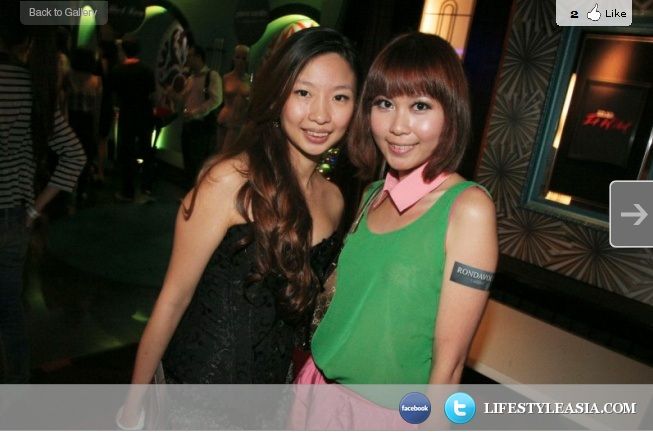 We were featured on Lifestyleasia.com too. :) Many thanks to the lovely photographer!




The gorgeous models clad in alluring lingerie dazzled the crowd. It was a feast for our eyes. Not only were the men captivated, even the ladies among the audience were awed by the beauties on stage.
Here're some of my favourite pieces from Rondavous's showcase. We were amazed that their lingerie exudes class and sophistication, traits that are sorely lacking in other lingerie labels today. The label's lingerie are bold and sensual, without compromising on style, femininity and versatility. Talking about versatility, many of the ladies present wore lingerie from Rondavouz as tops, paired with jeans or pants!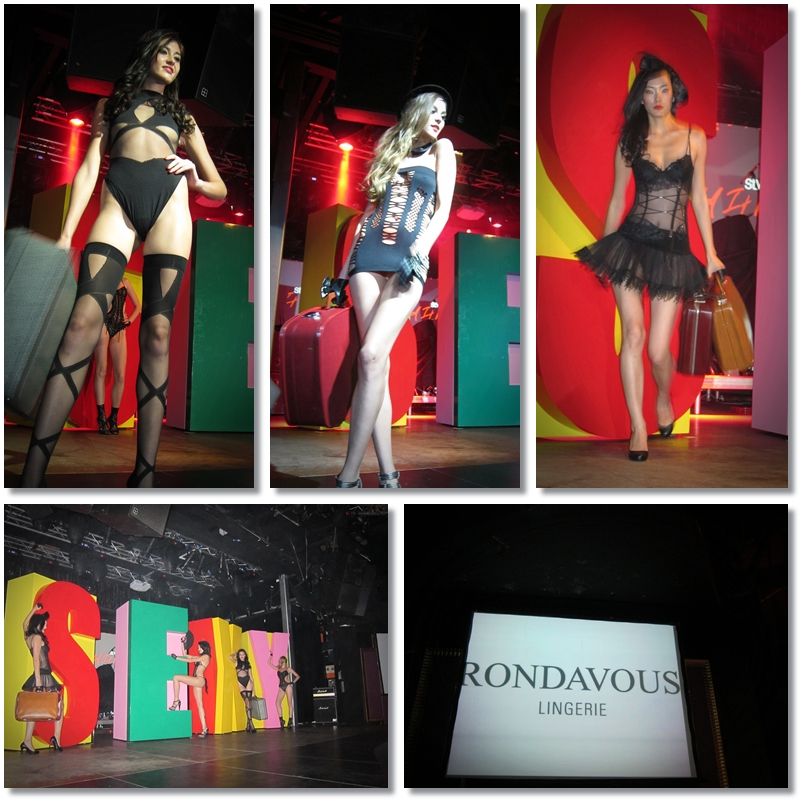 For those of you who are interested, Rondavous is located at:
#01-03 Far East Plaza
14 Scotts Road

Meanwhile, do check out their website: http://www.rondavouslingerie.com and facebook page: http://www.facebook.com/Rondavous.