The understated elegance and versatility of neutral shades should never be undermined. Besides black, neutral shades are the only other colours that add a touch of sophistication and finesse to your wardrobe effortlessly.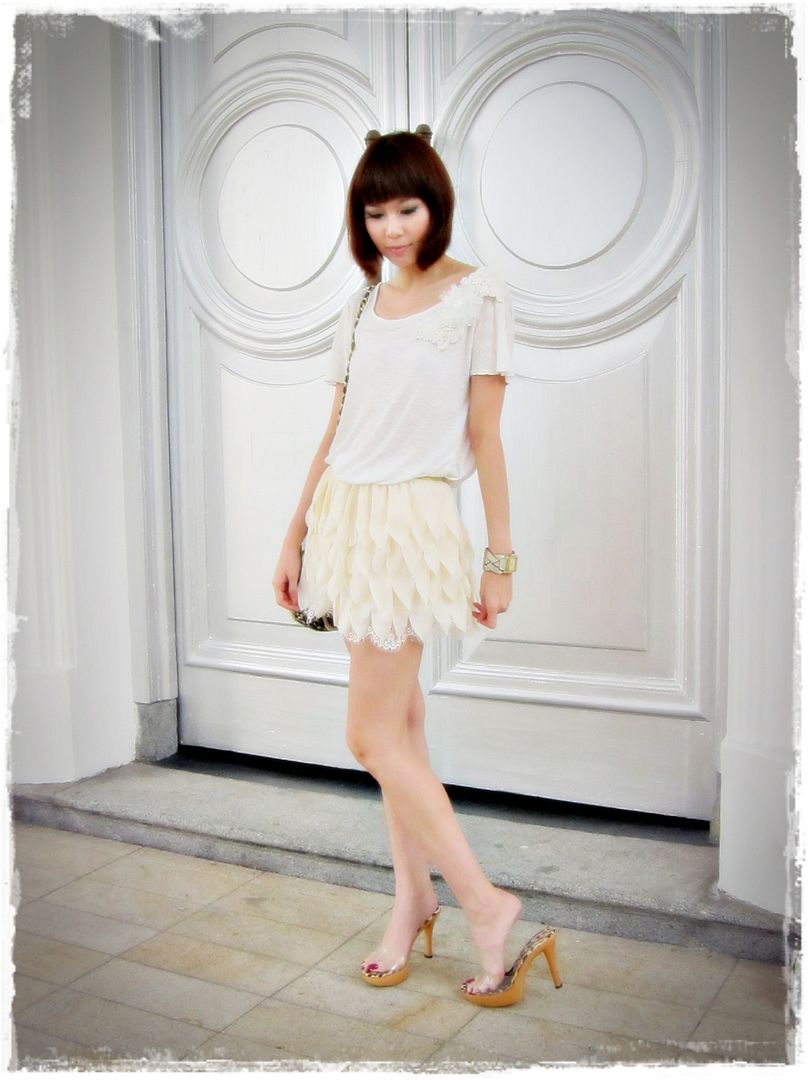 Forever 21 applique top


Tiered skirt from Fa Yuen Street, Hong Kong


Transparent Heels with leopard print soles from Far East Plaza

I got this ethereal feathery skirt from Fa Yuen Street in Hong Kong during my recent trip but I never found the opportunity to wear it till recently. Gorgeous isn't it?
My love for neutrals doesn't just stop there. I finally got my hands on the highly coveted Urban Decay Naked eyeshadow palette which I've been waiting for since Christmas!