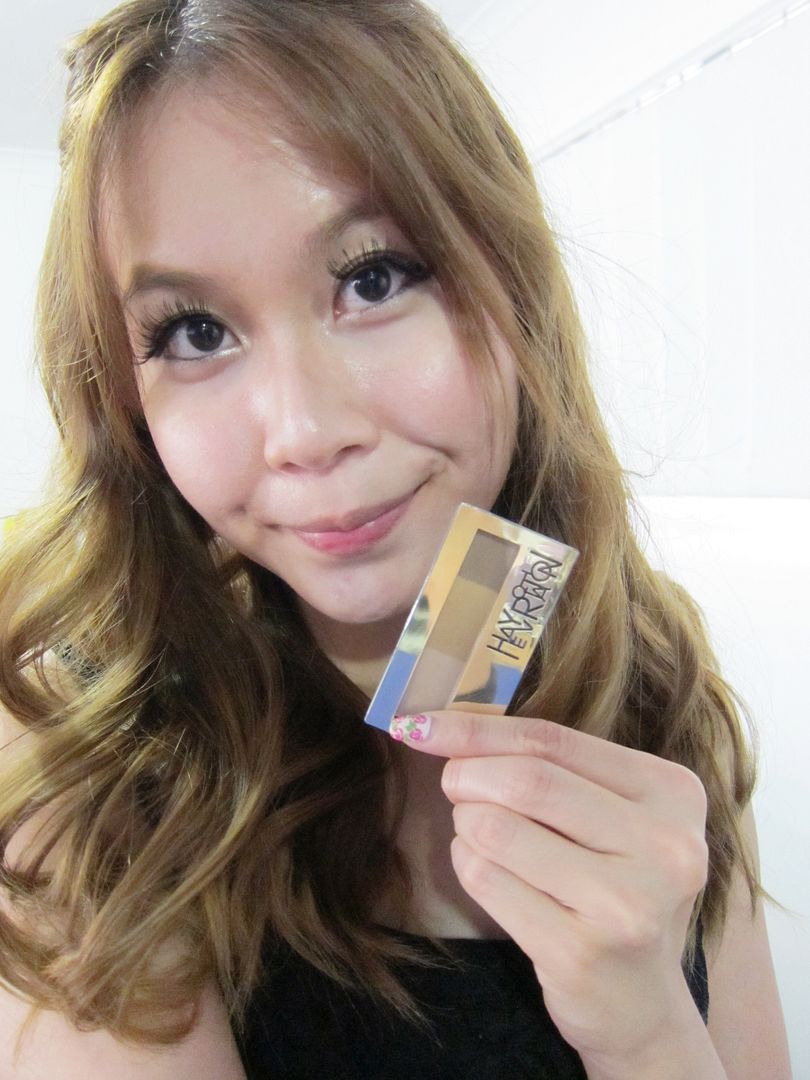 One problem that most Asians face when it comes to lightening our hair colour is the stark contrast between the colour of our hair and brows. Some people have very black brows, which means the only way to get their brows to match their hair colour is to dye them as well. For those of you with sparse brows or brows that aren't very black to begin with, an eyebrow powder could very well be your perfect solution.
Kiss Me Heavy Rotation Eyebrow & Nose Powder in #01 Light Brown is such a lifesaver. It can be purchased at all Watsons stores and I've been using it for a while now.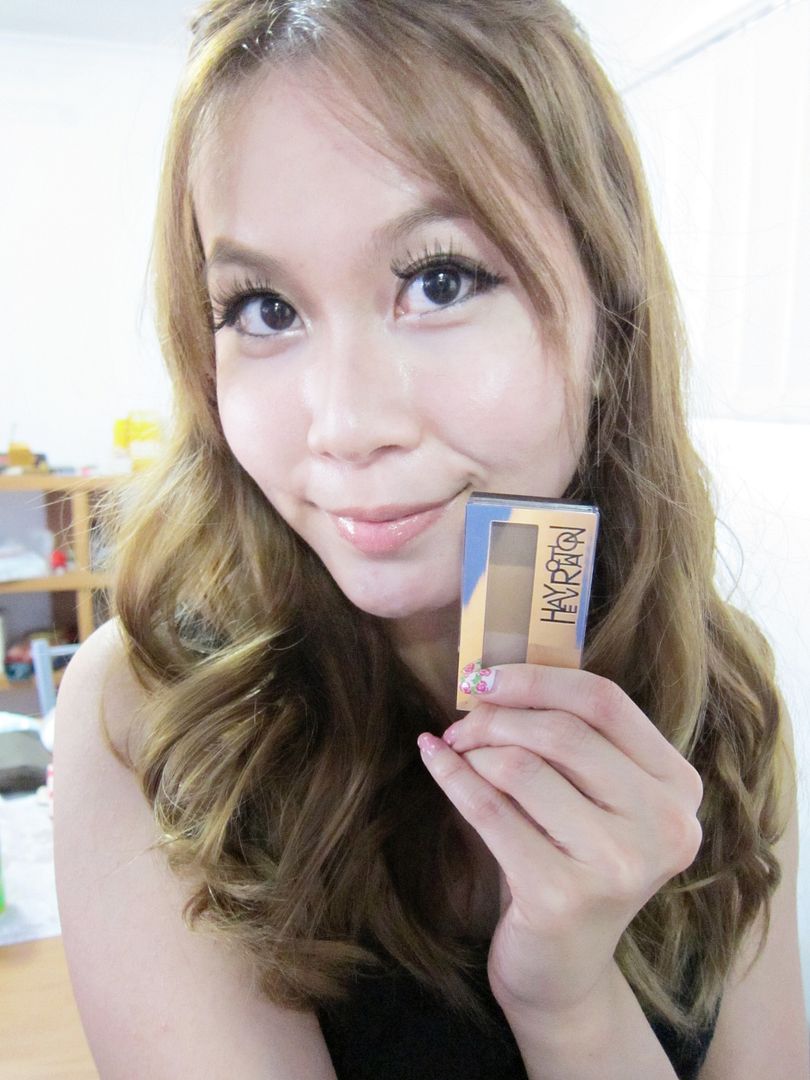 The medium and darker shades are meant for filling in your brows while the lightest shade is for contouring your nose.

This palette also comes with a small brush with an angled brush (for brows) on one end and a wider, fluffier brush on the other (for contouring and blending).
I typically fill my brows using just the medium shade because it matches my hair colour very well. To contour my nose, I mix the lightest and darkest shades together before drawing a line down each side of the nose starting from the brows all the way to the nose tip. It's important to smoothen out any harsh lines or you'll end up looking like a freak, so remember to blend those lines gently with the fluffy brush provided.
Contouring the side of your nose will create the illusion of a raised nose bridge, and the effect is especially obvious in photos. Now all you need to do to complete the look is to use a white eyeshadow to highlight the nose bridge and there, you're done!
What I love about this product is its versatility. Not only does it work as an eyebrow shadow and a contour powder, you can use it as an eyeshadow too. ;) The colour is very pigmented too, so a little goes a long way. All in all, this is one gem that I'll definitely repurchase!