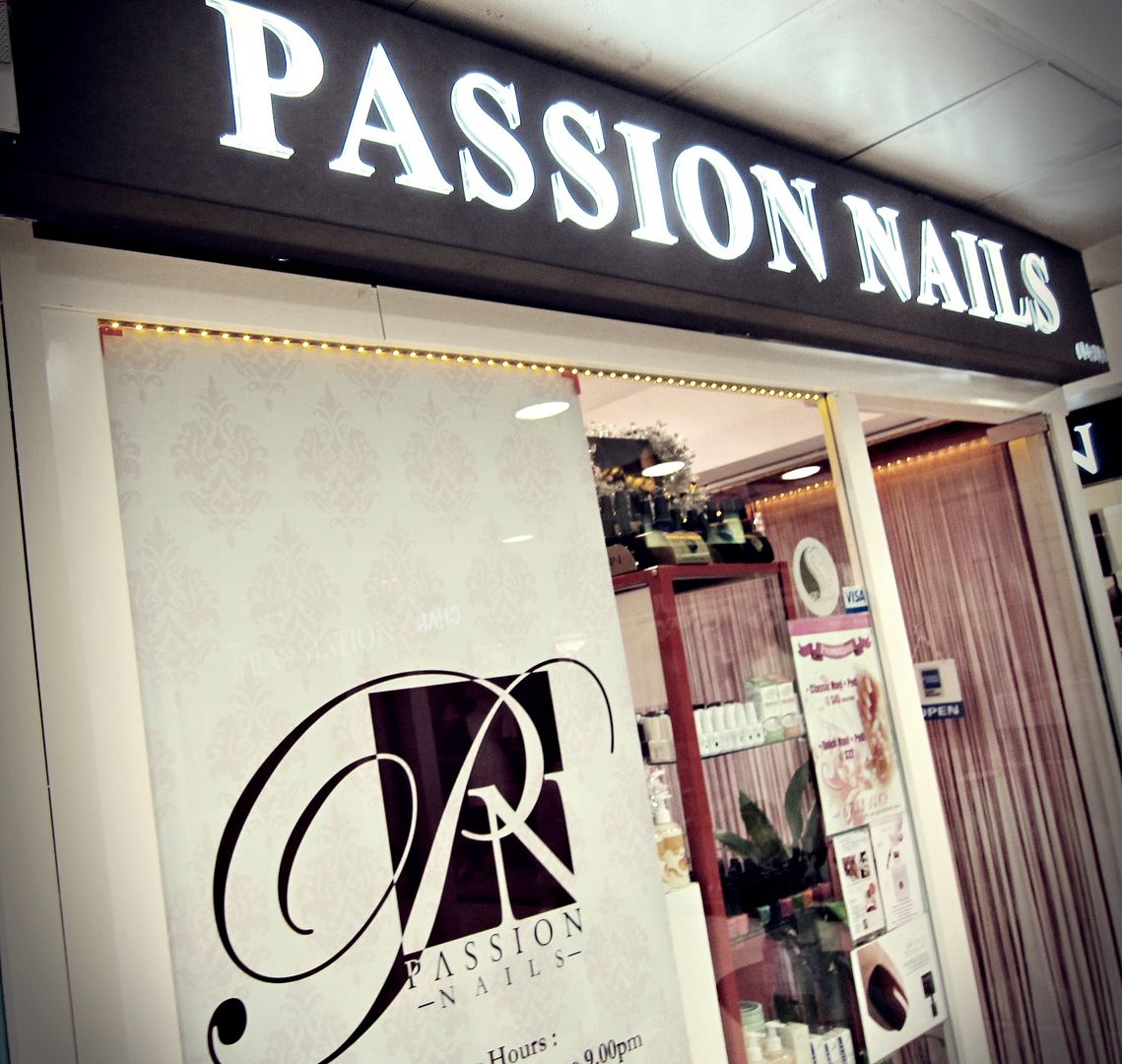 Passion Nails is an established nail salon conveniently located in Far East Plaza, right in the heart of Orchard Road. I know we ladies can shop at Far East Plaza for hours, but squeezing in some time to take a break from shopping is always essential, and what better way to do that than to pamper ourselves with a manicure/pedicure session? Well, that was exactly what Karen and I did when we stopped by Passion Nails one afternoon!
I love getting my nails done professionally because this is one of the rare occasions when I can just put the world on hold and indulge in an afternoon of unadulterated bliss. I always feel completely relaxed and revitalized after a trip to the nail salon.
We were introduced to Ms Tran, the owner of Passion Nails, a gentle and friendly lady who takes the art of beautifying nails seriously.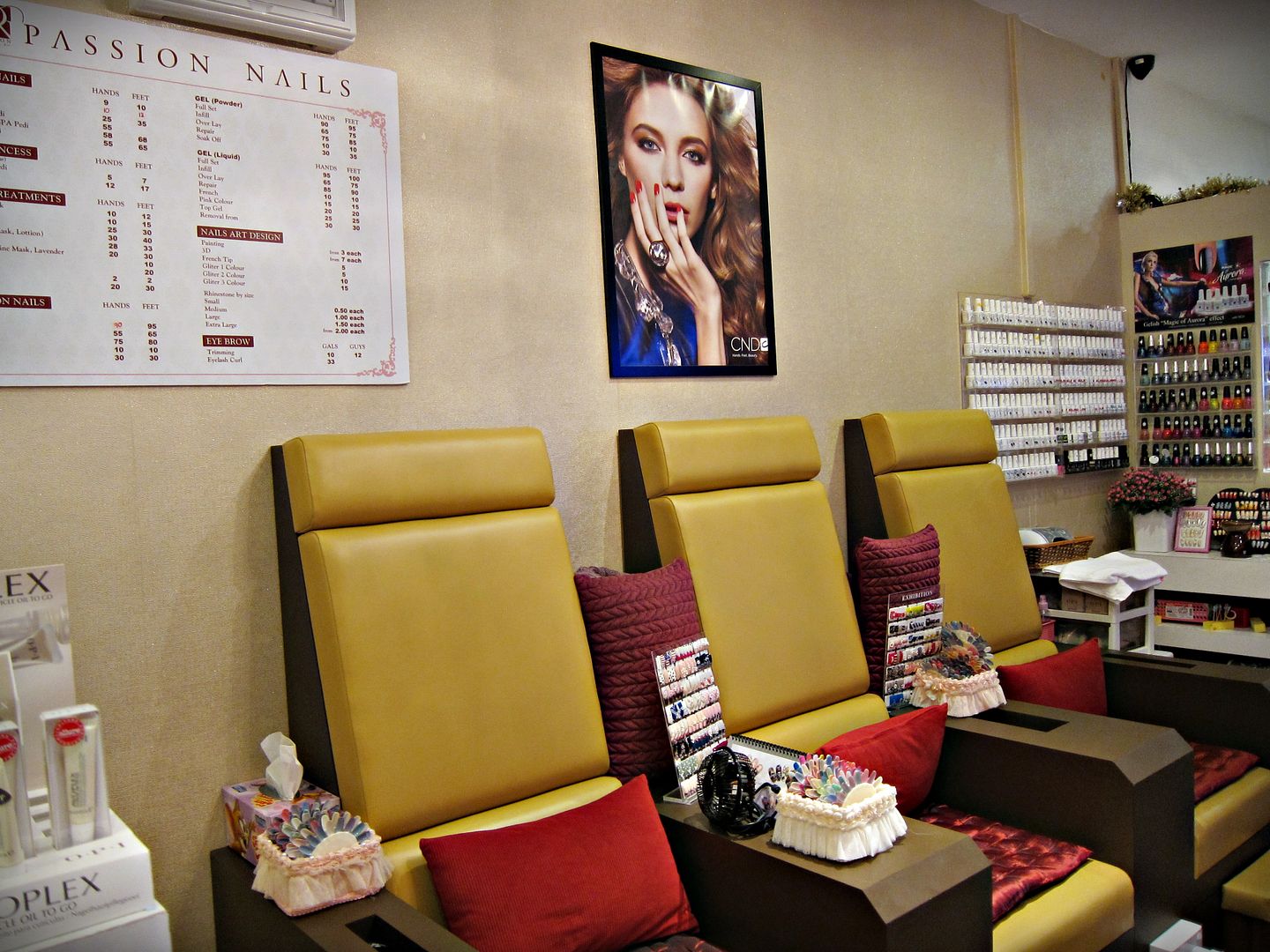 The salon is divided into two sections. Upon entering, we were greeted by a row of comfortable cushioned seats accompanied by nail colour and design samples neatly arranged in pretty lace containers.
"Are OPI colours used here?" The answer to your burning question is, yes they are!
In fact, Passion Nails boasts such a wide array of OPI nail polishes, you're bound to be able to find a shade that tickles your fancy.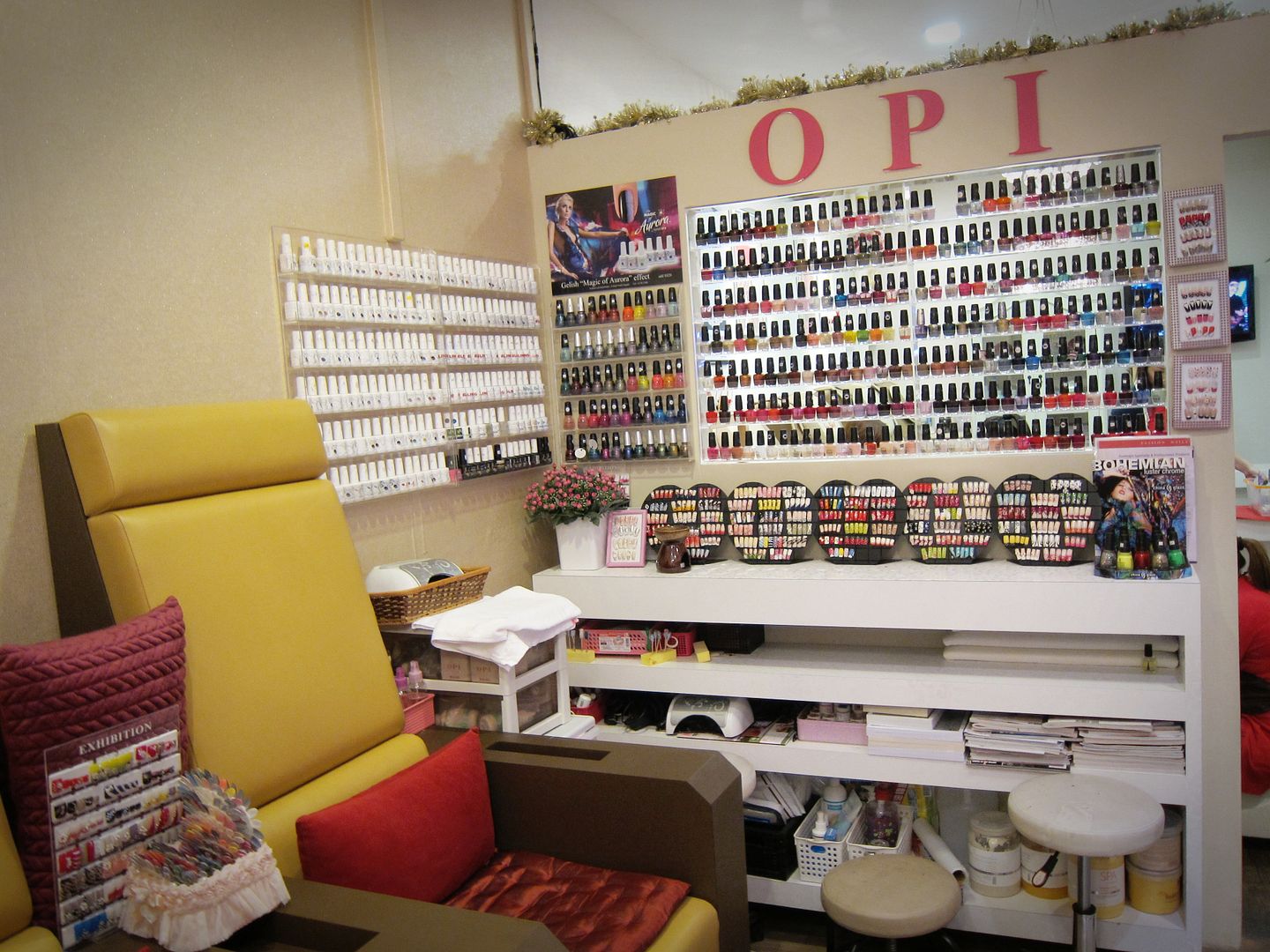 Just when we thought of taking our seats, Ms Tran led us to the next section of the salon. Lo and behold, that was when our eyes lit up! Luxurious leather massage chairs appeared right before our eyes. We were in for a treat, that's for sure.
I really liked the massage chair. It applies just the right amount of pressure at the correct spots, and is very effective at relieving body tension and knots.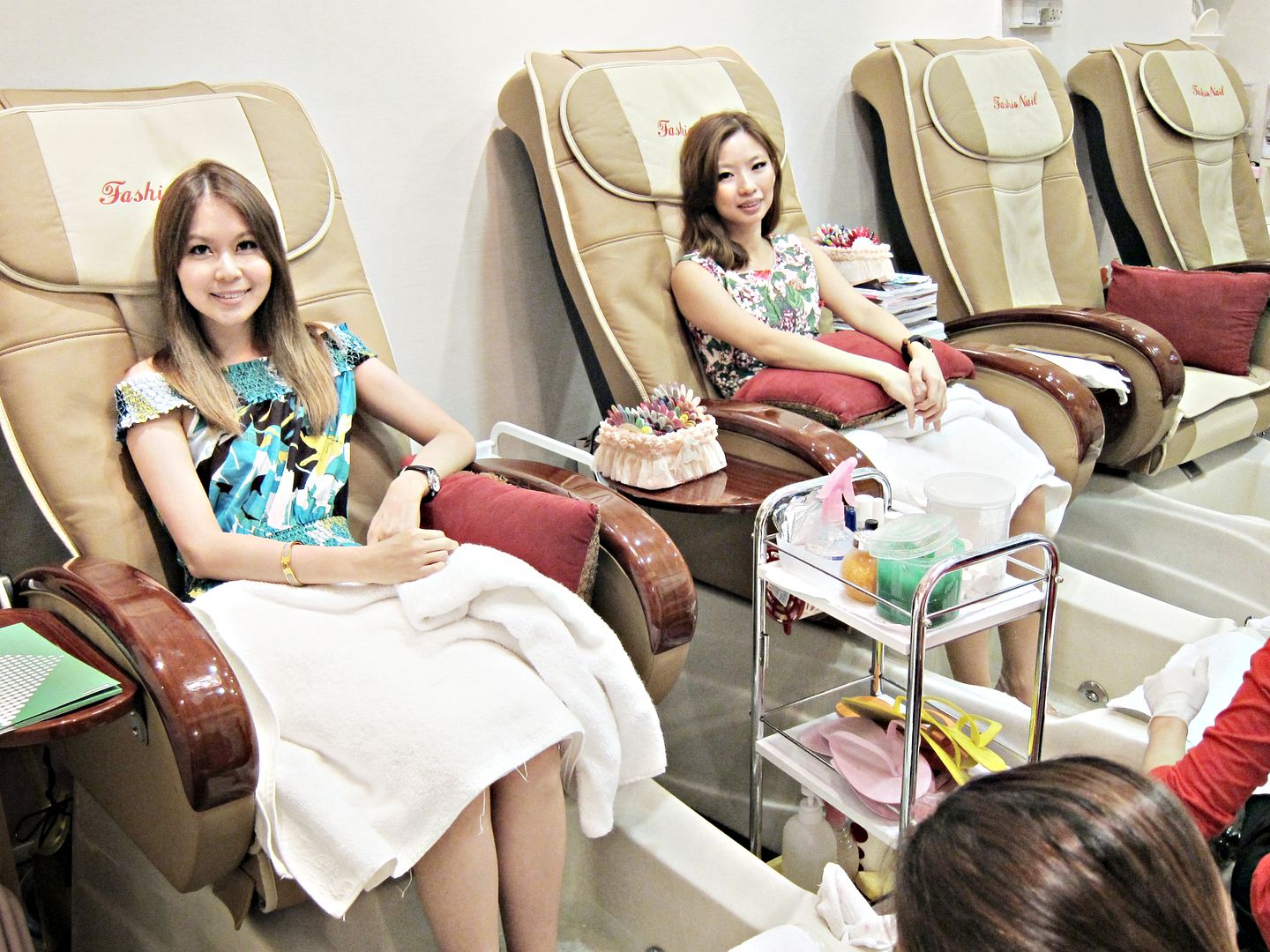 That's not all. You can also get your dose of entertainment from the flat screen TVs installed in this section. Great for TV addicts like me!
Time to start our pampering treatments!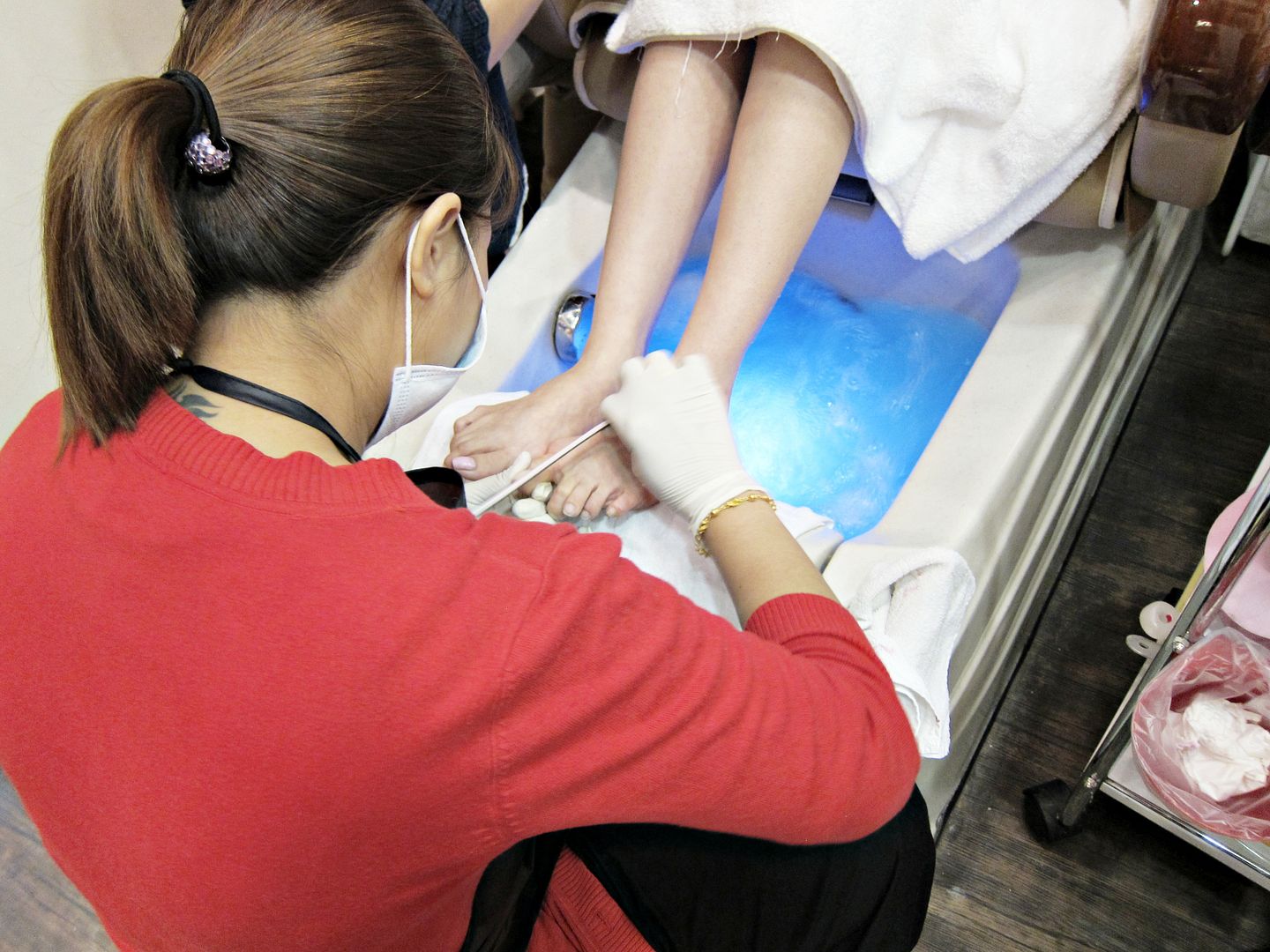 Our manicure and pedicure were done simultaneously by the lovely ladies at Passion Nails. Truth be told, there's nothing better than being fussed over like princesses.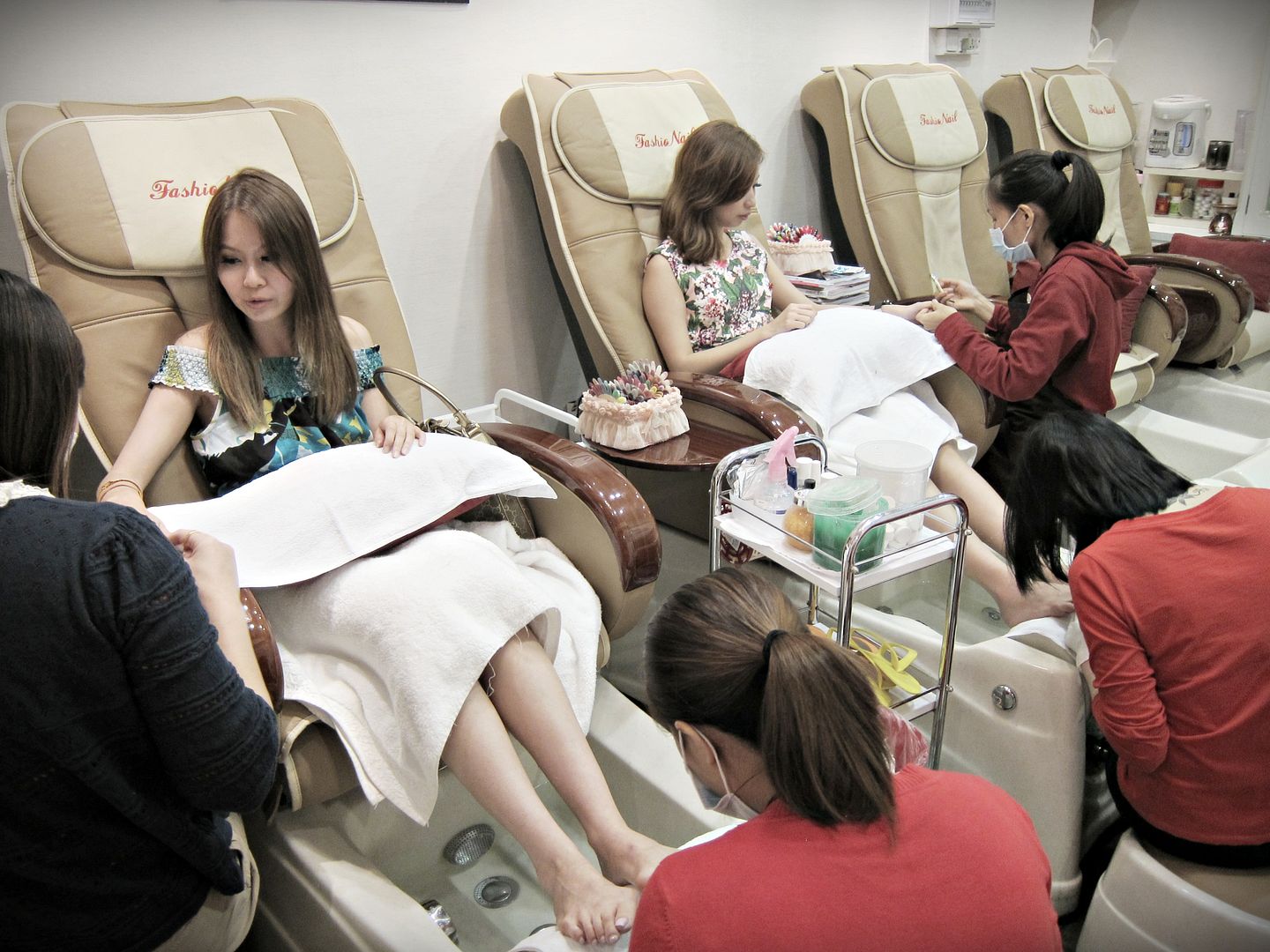 I chose a red Cath Kidston inspired nail design for my classic manicure but I wanted it to be done in sweet shades of pink instead. Ms Tran who did my nails personally, listened attentively and carefully selected the colours based on my preferences.
Needless to say, she achieved the final design that I wanted quickly and effortlessly! I've been to other nail salons where the manicurists are so poorly skilled, they take hours just to complete a simple nail art design, which is extremely exasperating, to say the least.
With Passion Nails, you can be assured of both quality and efficiency. What sort of quality am I talking about? In my opinion, quality refers to both durability and aesthetic value. A durable manicure is only possible if your manicurist is very skilled in nail polish application, which is an art in itself. Aesthetic value is akin to how beautiful your nails are and that again requires a manicurist with a keen sense of aesthetics.
I was very happy with the final outcome. Most manicures only last me about 1 week, but in the hands of Ms Tran, my manicure lasted me more than 3 weeks without chipping!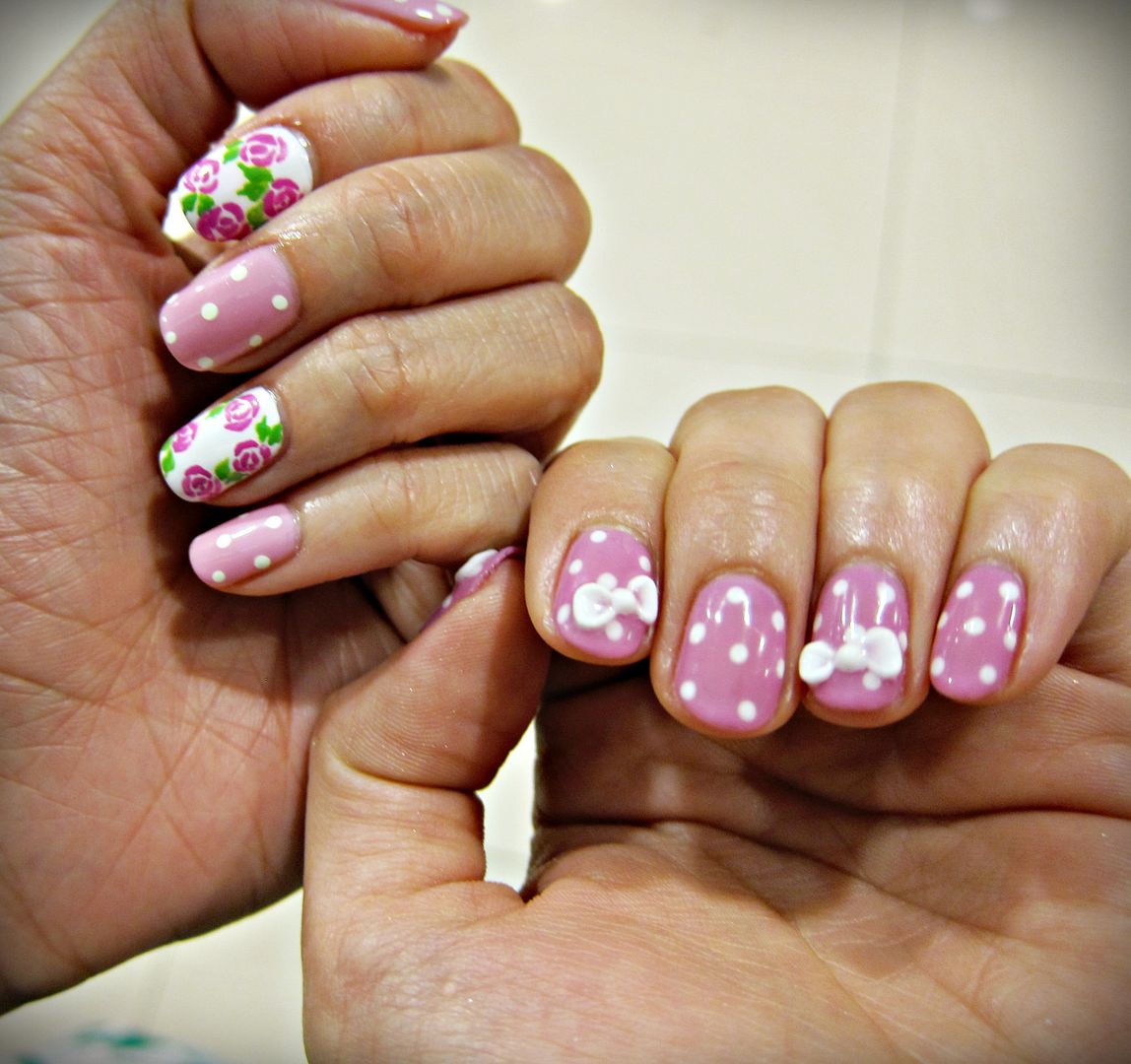 Karen did the gelish manicure instead. We didn't discuss about our nail art designs beforehand, hence both of us were very surprised that we ended up choosing pretty similar designs! Talk about telepathy!
Here's another photo of my nails. Love them to bits!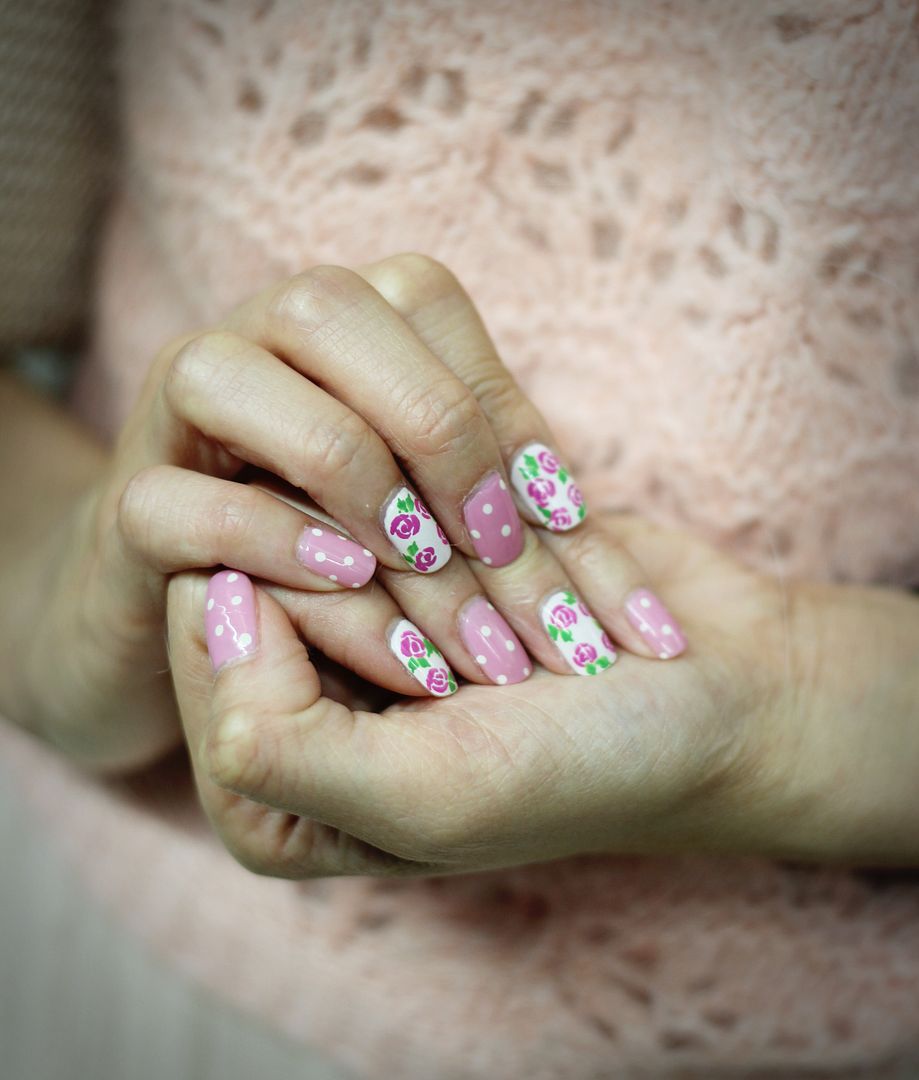 I chose a nude base with dark blue glitters at the tips for my classic pedicure, and 3 weeks on, they still looked as fresh as the day I stepped out of the salon!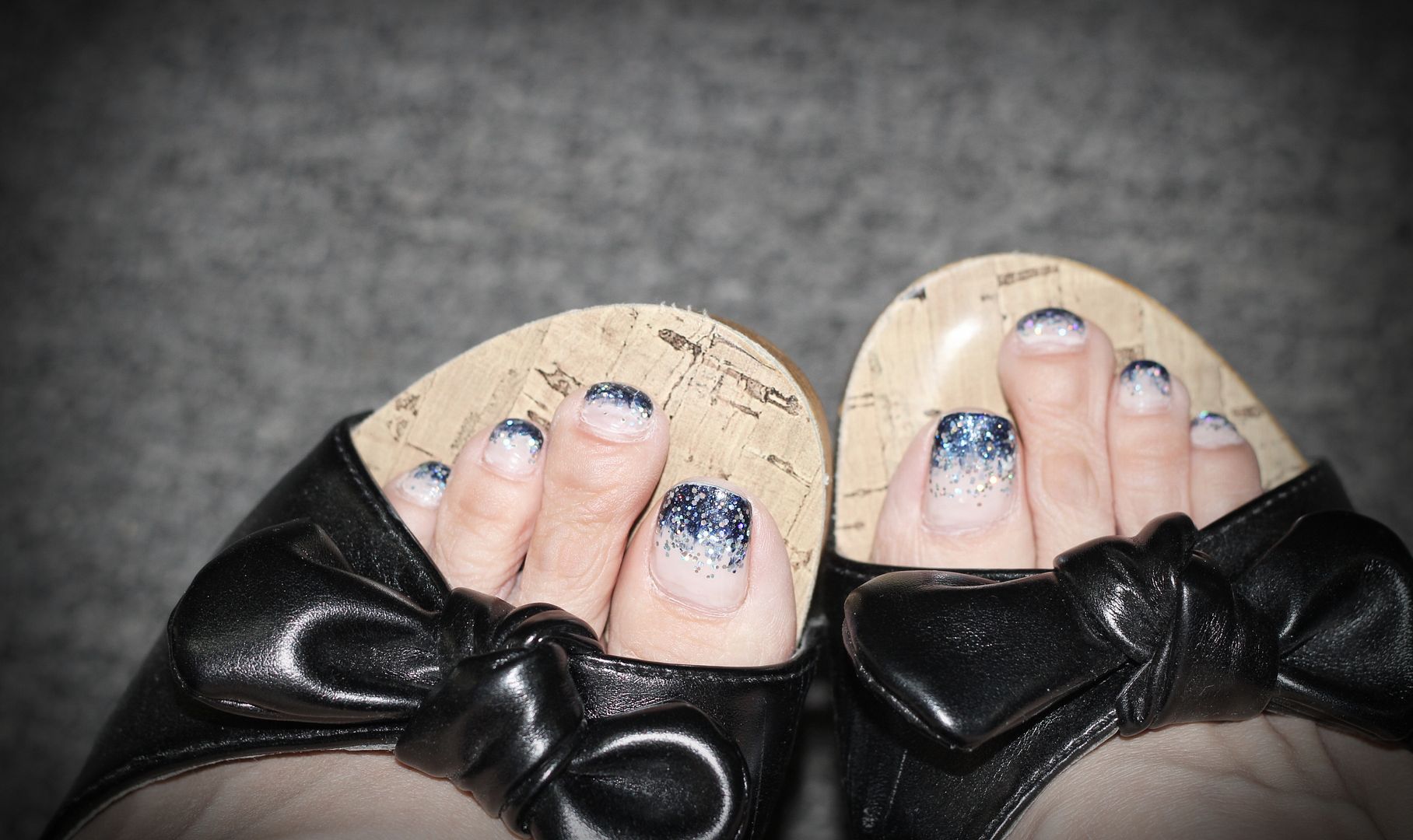 Tempted to try Passion Nails' services? I've good news for you!
Passion Nails is having a promotion for the month of November!
Just present the image below or mention the promo when you book an appointment and you'll get to enjoy either:
1) Classic Manicure and Pedicure at S$45 (usual price $55); or
2) Gelish Manicure at S$50 (usual price S$70)