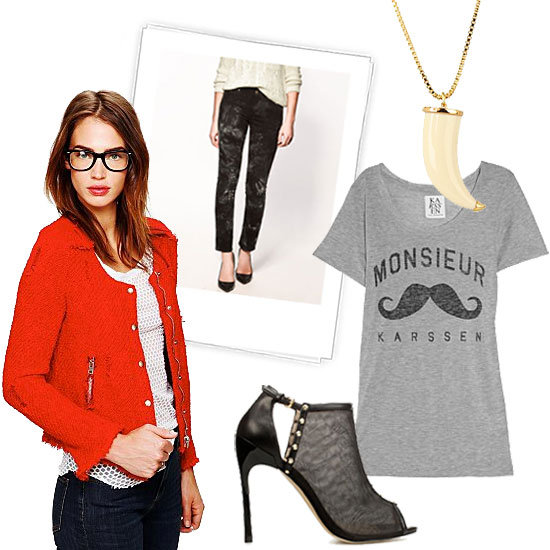 Tweed jackets are usually meant for the office, but all fashion rules are meant to be broken and tweaked to your advantage. Spice up a t-shirt and jeans combo with a tweed jacket and you'll not only look chic, smart and absolutely stylish, you've also given your office wear a new lease of life. Talk about wardrobe optimization!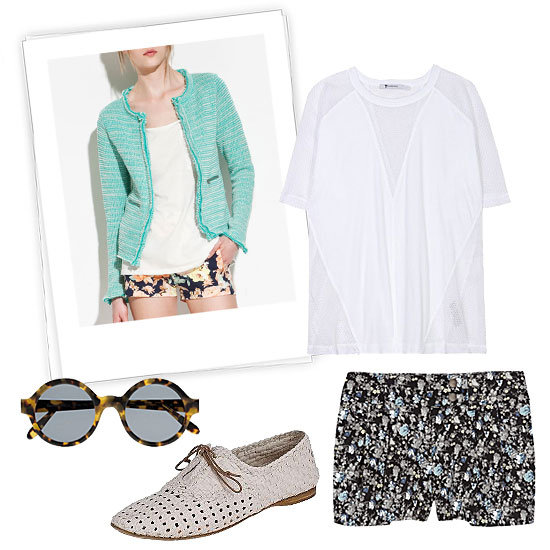 You can even pair it with a simple tee and shorts! It's amazing how a colourful tweed jacket like this mint one from Zara can transform a white tee and shorts combination into a fashion statement. And there, we have another combo to add to my How to Wear a Basic Tee post!
If you prefer preppy or more feminine styles (like me), perhaps you could try wearing your tweed jacket like this: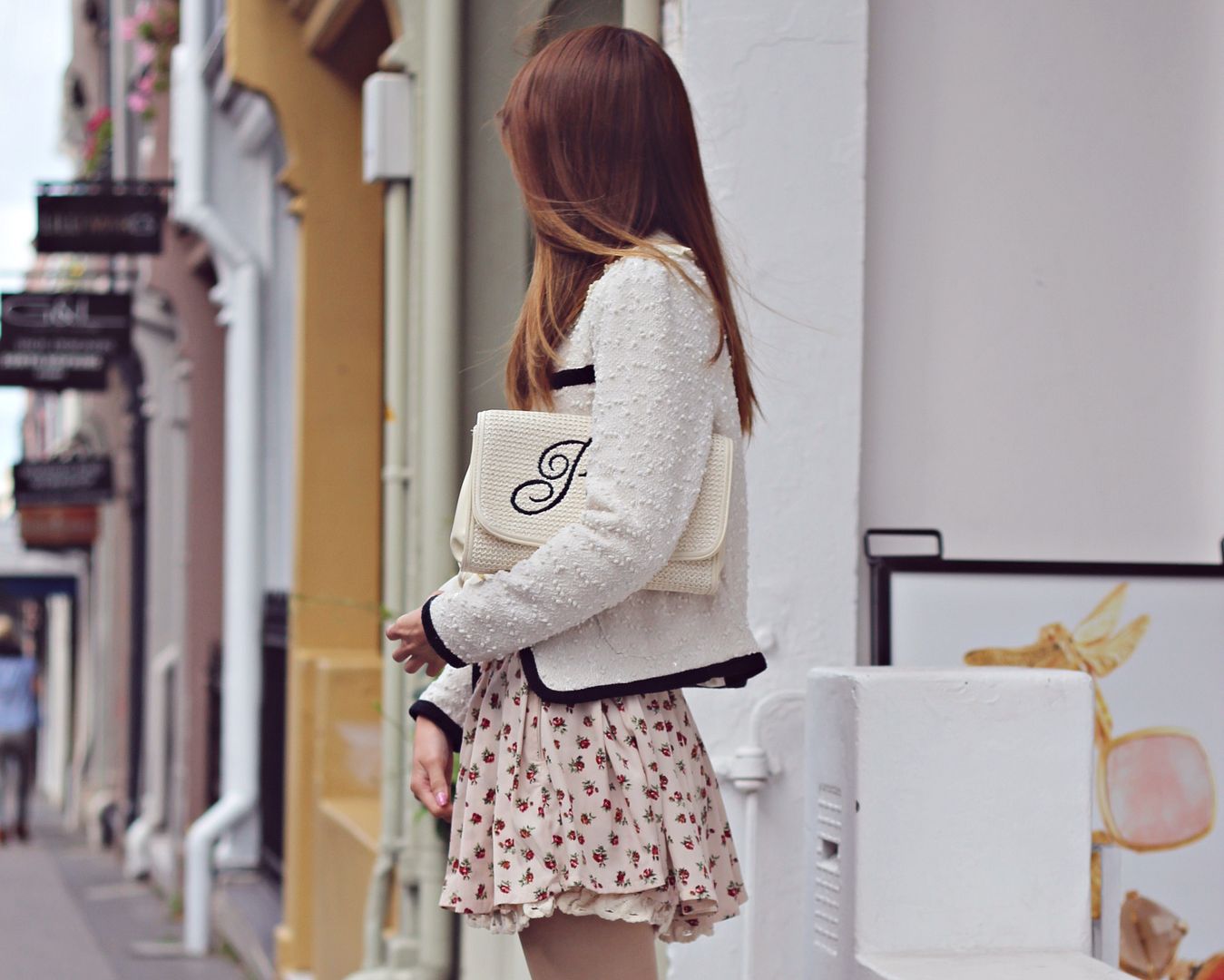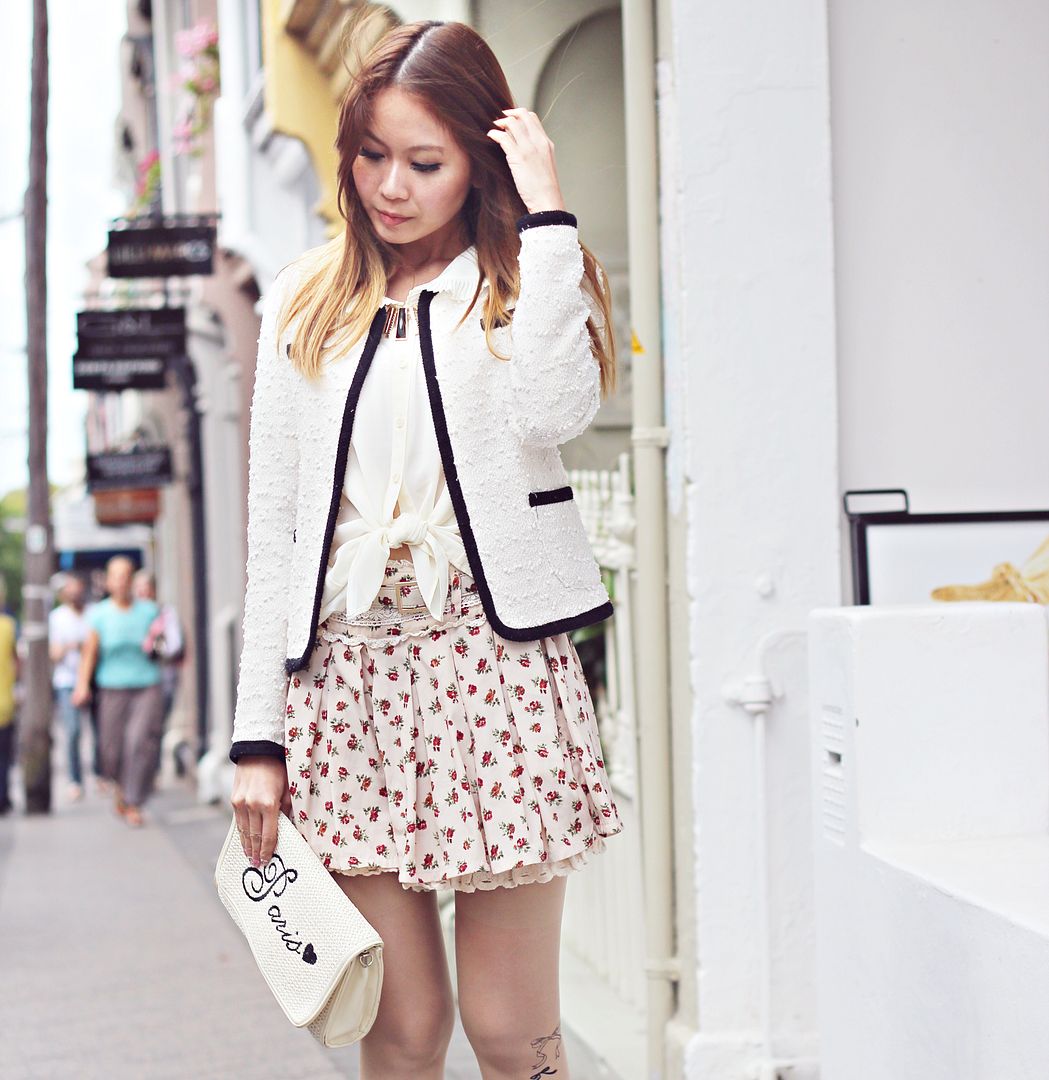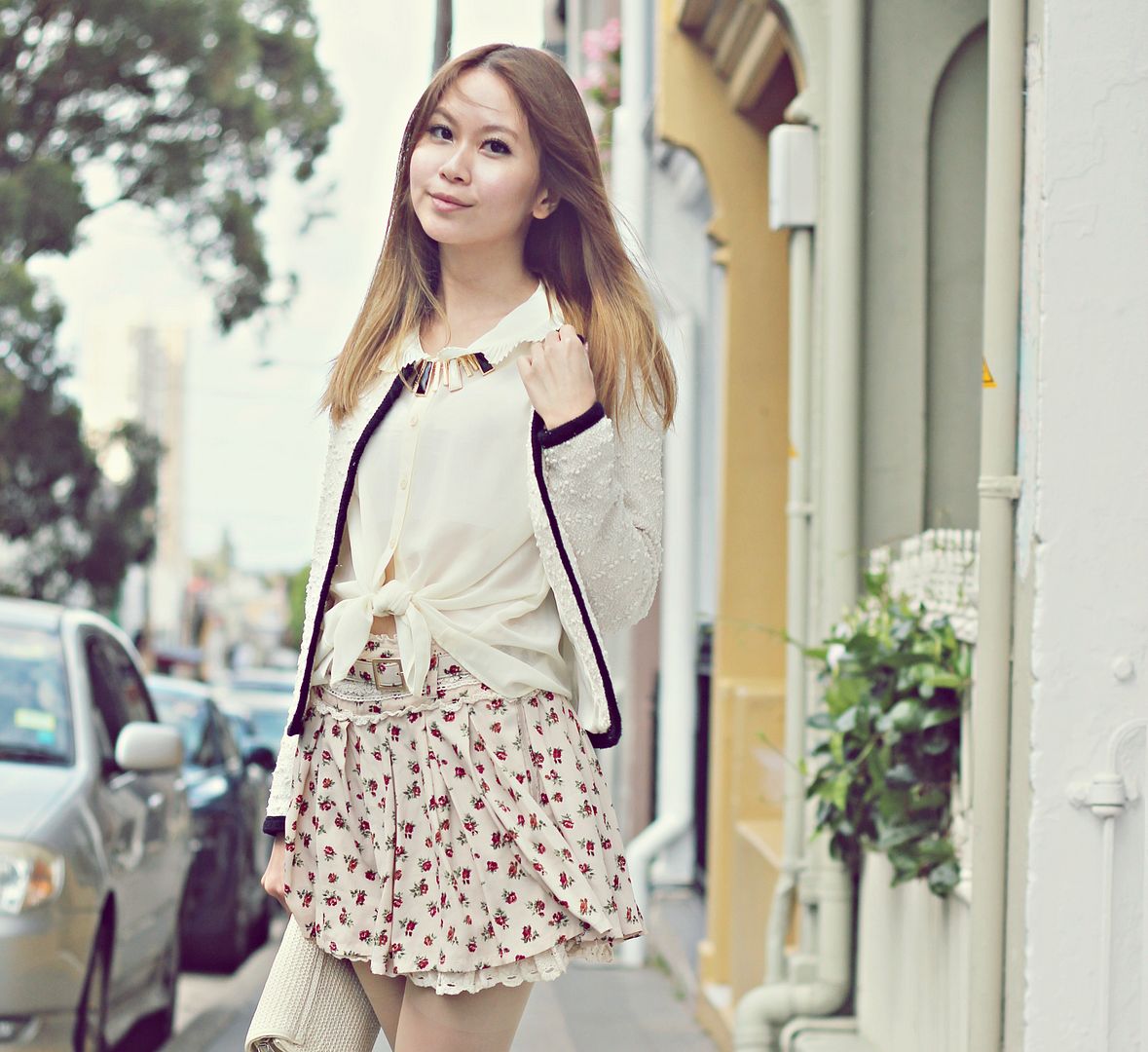 I also added a monochrome statement neck piece to match the black trimmings on the tweed jacket. In fact, everything else besides the floral skorts is in monochromatic shades to pull the entire look together. Hope you like this look as much as I do!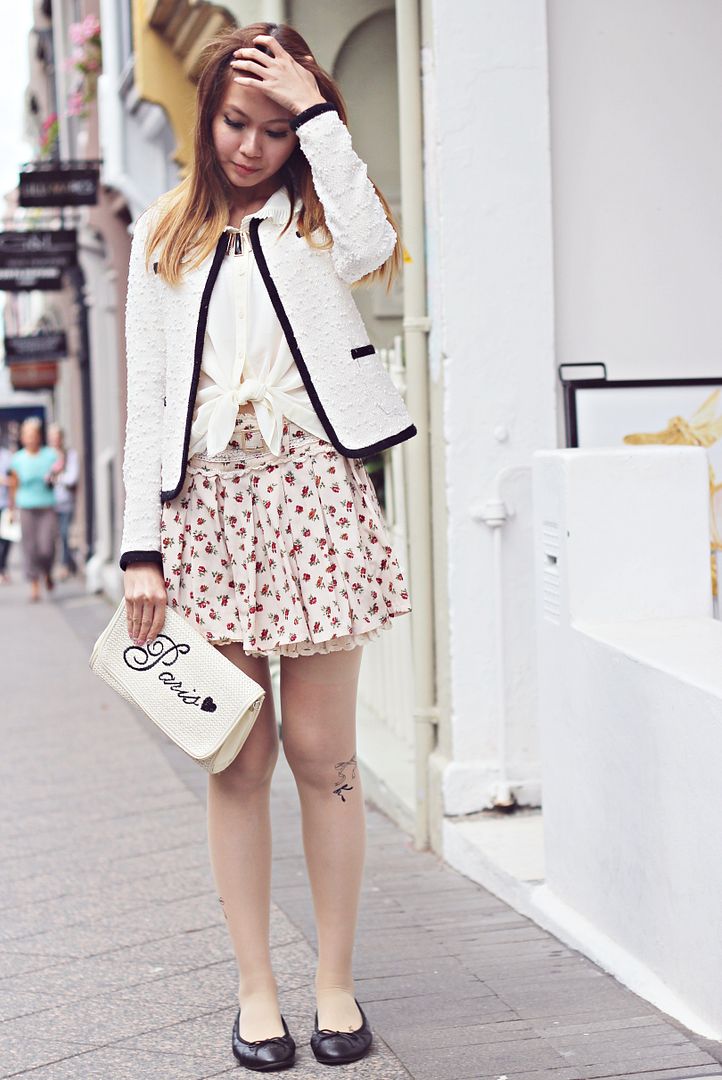 image credits: fabsugar.com