Eagle's Nest, otherwise known as Kehlsteinhaus, was built by the Nazis on the Kelstein mountain above Berchtesgaden (located at the German Bavarian Alps) in celebration of Hitler's 50th birthday. It was meant to be a holiday home and Hitler even had his own private route leading up from the city to the mountains.
We were very excited about visiting Eagle's Nest and this was one of the highlights of our Salzburg leg. Although Eagle's Nest is not located within Salzburg itself, there are many tours departing from Salzburg City on a daily basis.

The journey up the mountains was already a feast for our eyes. We were treated to breathtaking views of the alps, accompanied by the confluence of white fluffy clouds and the early morning mist which lay atop the city like a blanket of velvety wool.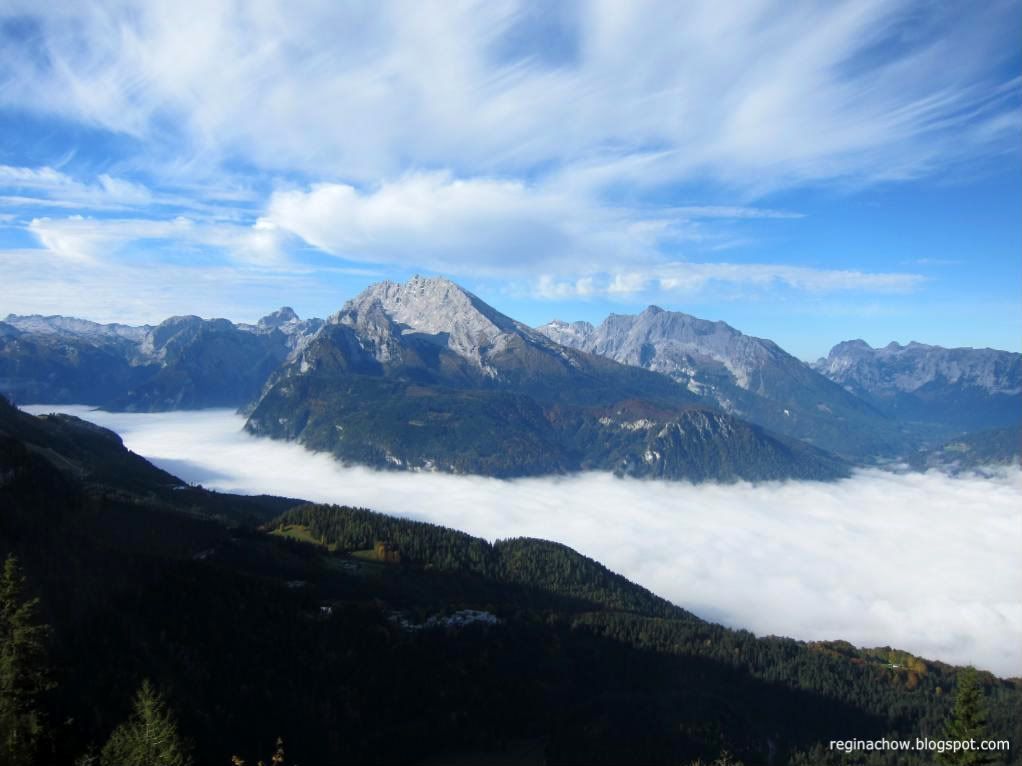 The view from the top of the mountain was even more spectacular, as you will see later on in this post.

The entrance to Eagle's Nest is located at the foot of the last mountain. You would first have to walk through a dark and dreary tunnel which leads you to an elevator that takes you right up to Eagle's Nest.

While the visage of Hitler's holiday retreat is well-preserved, the interior has since been converted into a restaurant.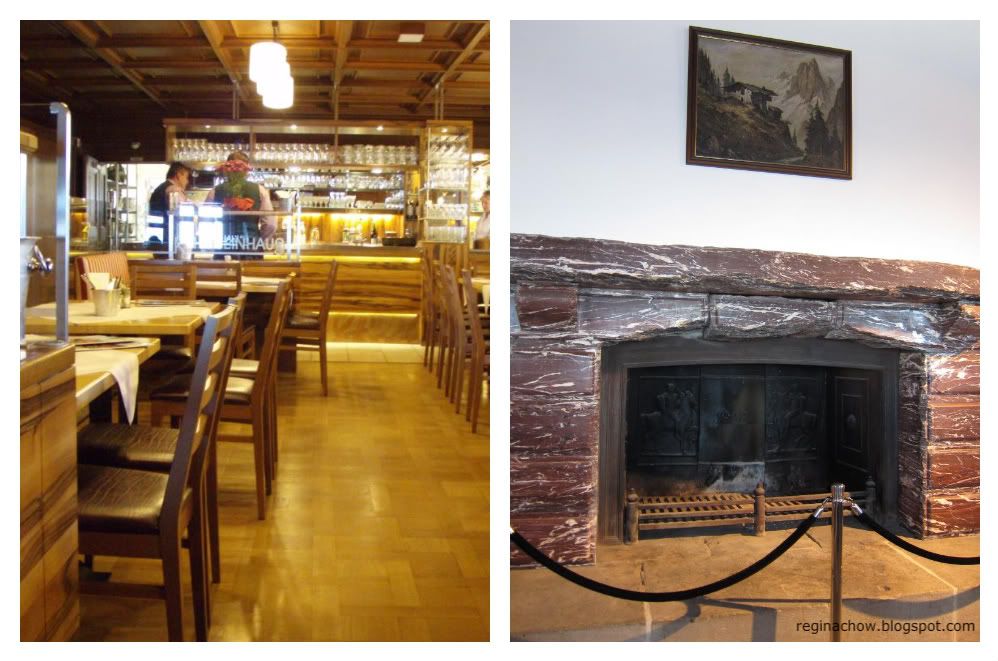 Nonetheless, the main attraction of Eagle's Nest lies in its beautiful scenery.
Visitors can choose to take a short climb up the mountains for a bird's eye view of the holiday home against
the backdrop of its glorious surroundings.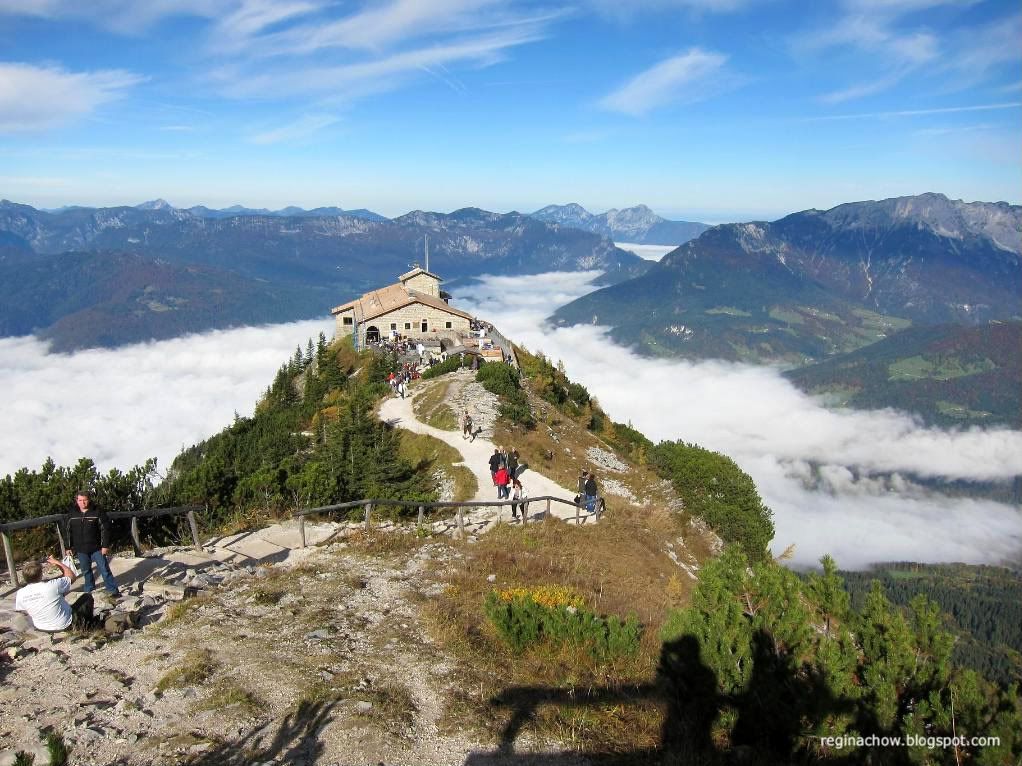 We had a good start to our day as we were blessed with excellent weather. Just look at the azure blue skies and dreamy white clouds. I can certainly wake up to a view like that everyday.