One of Vienna's delicacies is the Sacher Torte, a chocolate sponge cake that comprises two layers of apricot preserve. It is traditionally served with whipped cream without sugar and the highlight of the cake lies in its chocolate icing, which is said to be made up of 3 types of chocolates specially sourced from Belgium and Lübeck.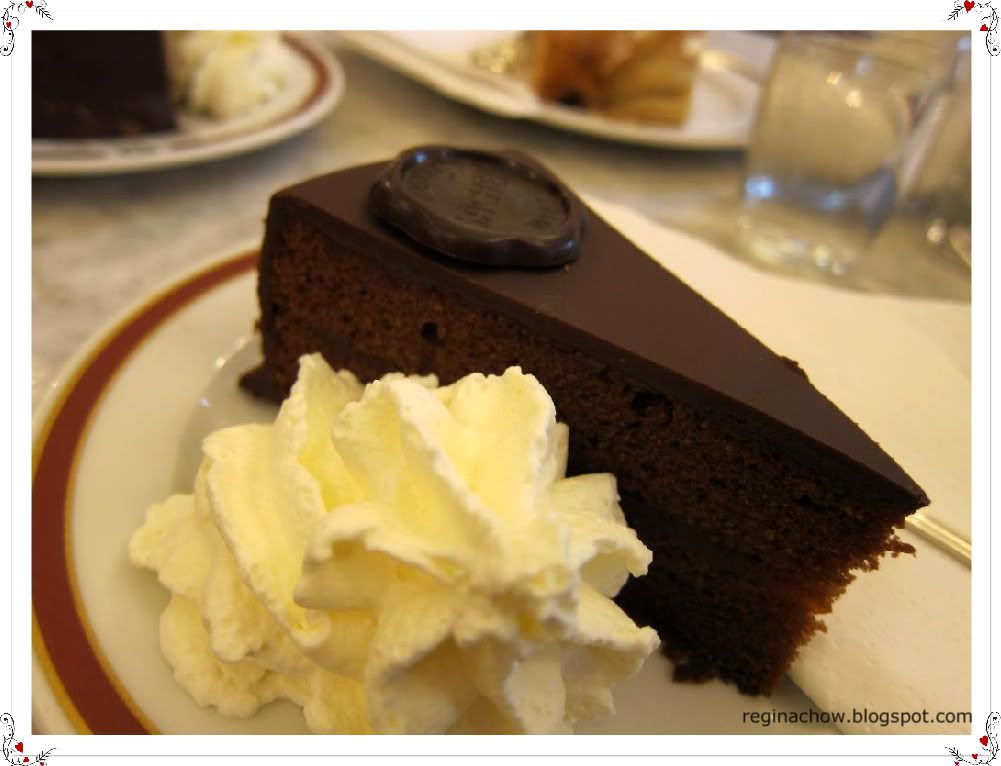 The famous Sacher Torte was invented by Franz Sacher in 1832 when he was a 16 year old apprentice chef. The head chef of Prince Matternich was then commissioned to bake a cake to impress his guests, but this important task befell Franz Sacher when the head chef was found ill. Sacher rose to the occasion and the cake was very well-received by the Prince's guests. As you could probably guess, the rest was history.
By a stroke of luck, Franz Sacher became an accidental inventor and the Sacher Torte was catapulted to fame.

Several anecdotes revolving around the Sacher Torte have been circulated over the years, including speculations that the cake's recipe, which remains a closely-guarded secret today, was later perfected by his son, Eduard. The cake was then sold at Demel Bakery and Hotel Sacher, a hotel founded by Eduard.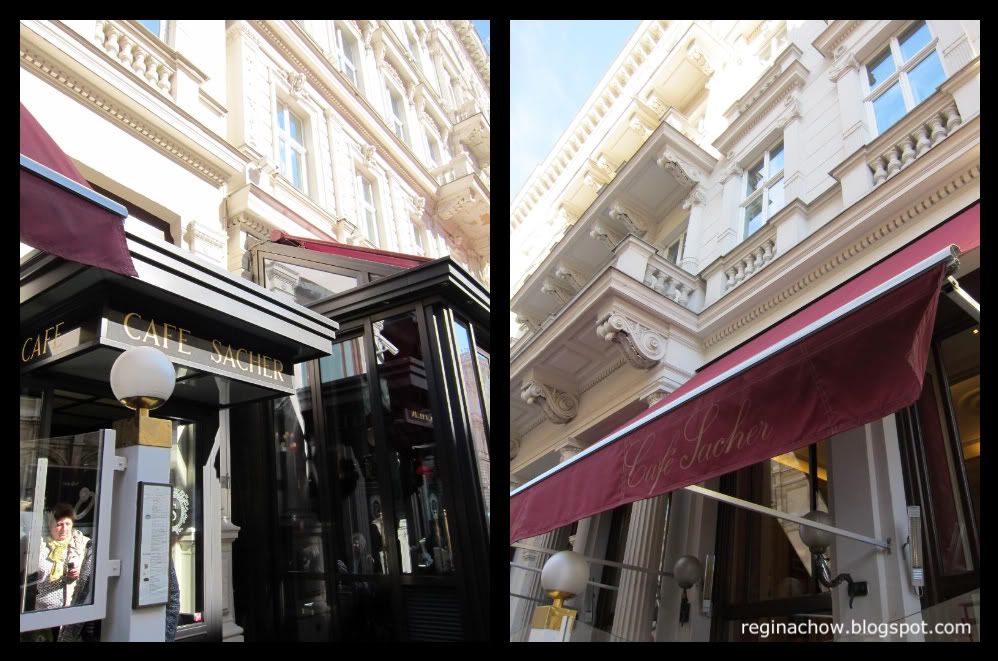 The original Sacher Torte cake is now sold at Cafe Sacher, located at Hotel Sacher.
Honestly,
I wasn't particularly impressed by the cake as I found it a tad too dry and sweet for my liking. Perhaps it was because the recipe has not been improved upon since the 19th century despite changes in tastes and preferences.




On the other hand, the apple strudel (another Viennese delicacy!) was a delight to savour.

The Viennese love strudels and they sell it with various types of fillings. I chose the traditional apple strudel. Yummy!
What I loved most was the ambience of the cafe, which was largely attributed to the opulent baroque style furnishings, ornate wallpaper and ceiling fixtures.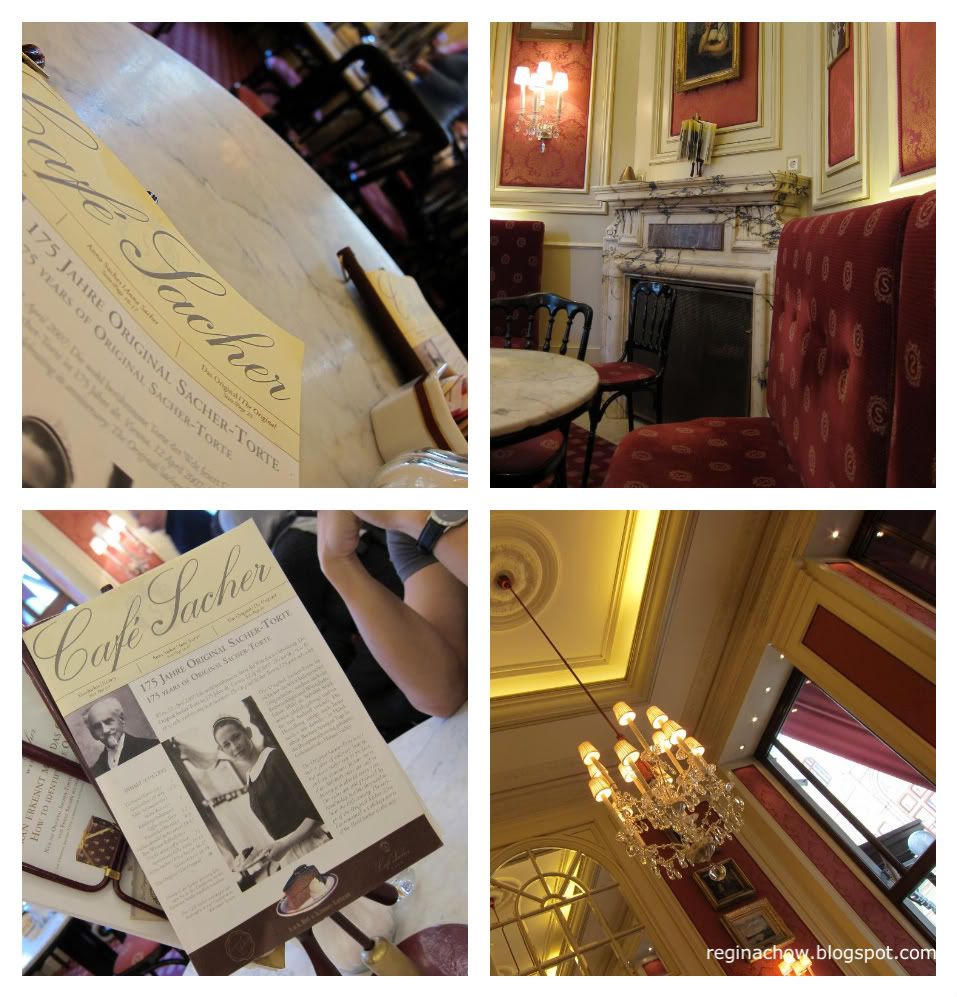 And there I was, sipping my favourite bitter lemon drink and nibbling on sweet treats in the lap of luxury. Talk about pure, unadulterated bliss!