One of the key highlights of Salzburg is its Old Town. A UNESCO World Heritage Site, this is also where you'll find Mozart's birthplace alongside rows of modern shops housed in preserved baroque buildings.
On the way from our hotel to the Old Town, we passed by the Salzach River, lined with greenery and architecture from days of yore.
I do a lot of walking when I am in Europe because this is the best way to take in the beautiful sights with the icy cool breeze caressing my face (even in summer!). The picturesque scenery has an innate ability to calm the mind.


Balm for the soul.
I was excited about visiting the Old Town because Mozart's birthplace, otherwise known as Mozart's Geburtshaus, lies right in the heart of the town.
The yellow visage makes it almost impossible to miss.
Mozart's musical talent was first discovered by his father, Leopold, who started grooming him when he was only 3 years of age, and
this humble abode
at Getreidegasse 9
was where Mozart spent most of his childhood with his family. The numerous artifacts displayed here also reflect the way of life in the 18th century.
However, I much prefer Mozarthaus in Vienna as the information provided here relates more to the Mozart family rather than the composer himself.
Nevertheless,there is a rather obscure but quaint and well-decorated cafe on the second floor of Mozart's Geburtshaus that I really like.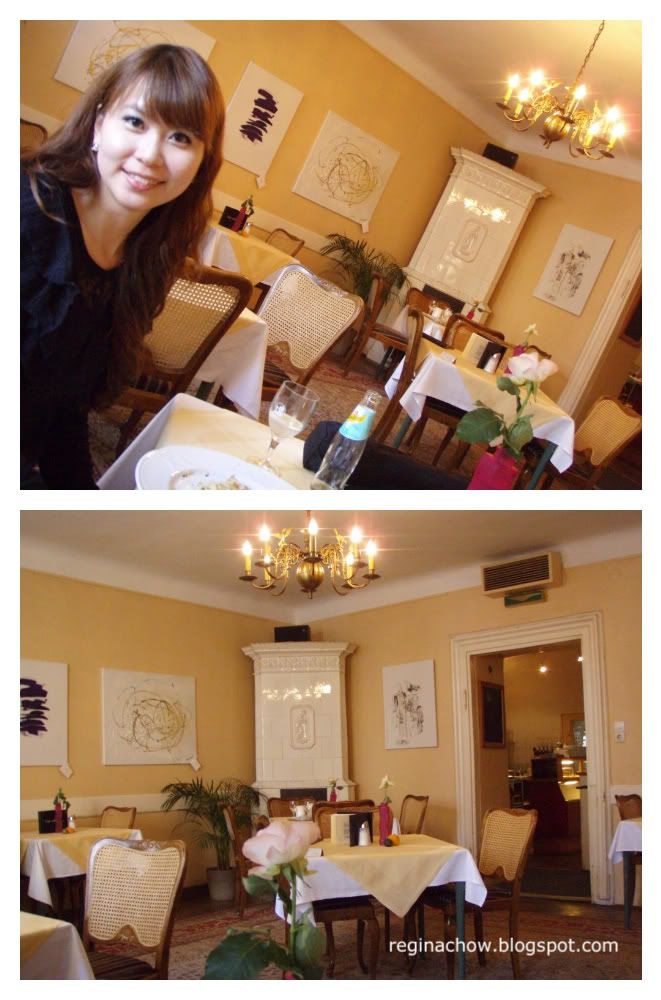 The food in Austria is generally tasty yet very affordable as compared to most European countries. My main course usually sets me back by about S$15 or at most S$20. I can't remember what main course I had here, but it was probably pork with pasta. Doesn't sound or look appetizing I know, but I swear it was good! The thing about meat dishes in Austria is that like the Chinese, the meat is always well-marinated, albeit with herbs and spices.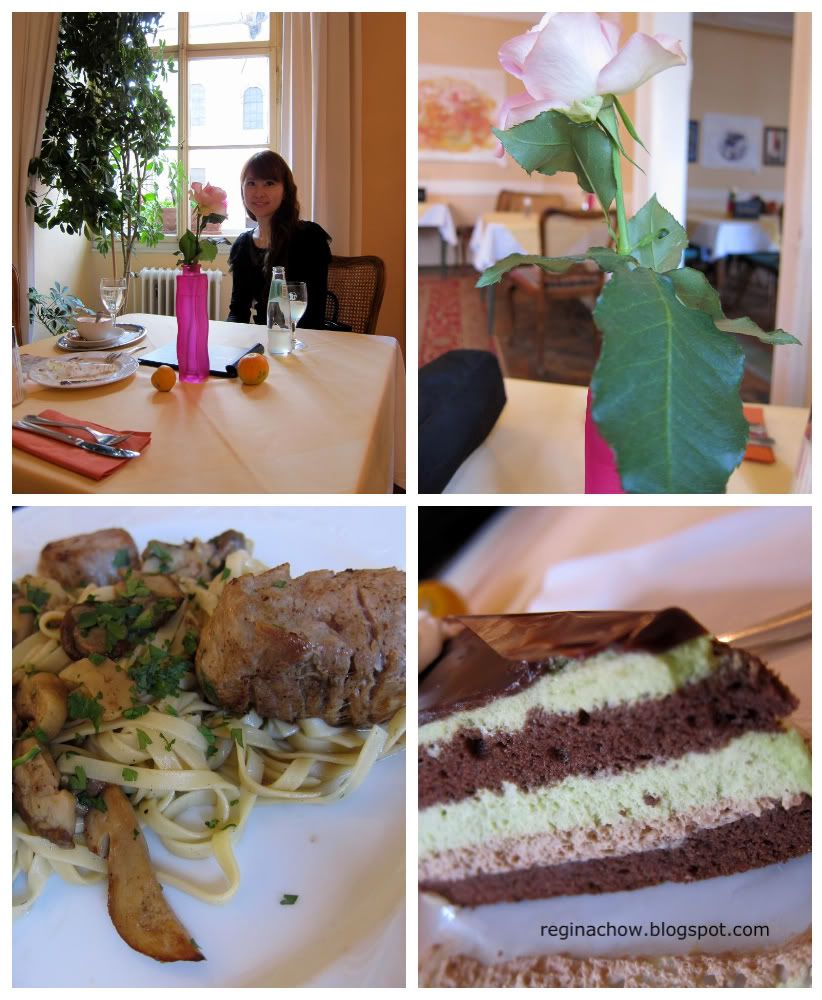 The meal at the cafe marked the end of my tour at Mozart Geburtshaus.

The Mozart family later shifted to a larger residence situated at Marketplatz in Salzburg and that has since been converted into a museum as well. But alas, I'll be saving that for my next visit to Austria. ;)