I visited my paternal grandmother on the first day of Chinese New Year together with my relatives. Unlike my maternal grandmother, my paternal grandmother has never worked a day in her life. She played the role of a traditional wife by looking after her husband and children and honing her culinary skills. She's a wonderful cook and I remember putting on weight after staying at her place for a month while my home was under renovation!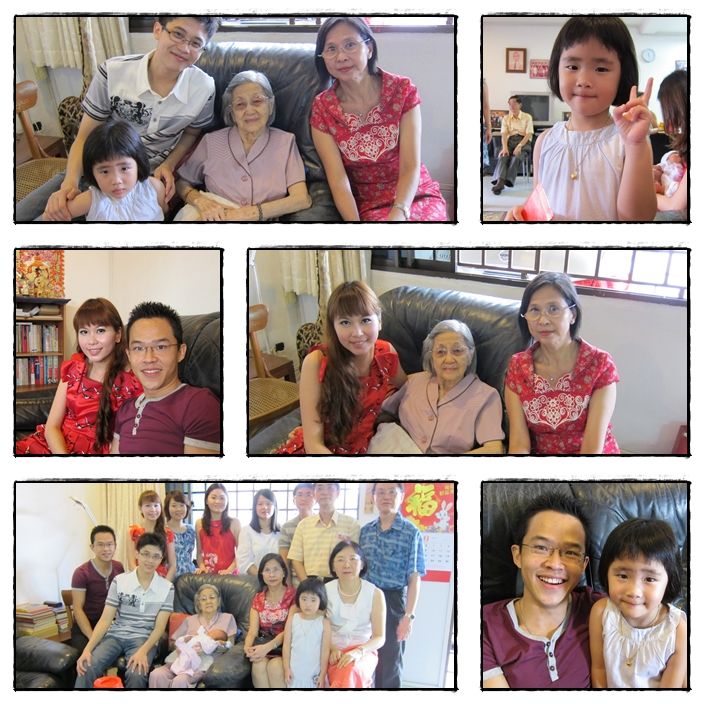 The rest of the afternoon was spent visiting JW's relatives but we were all so busy chatting that we hardly took photos. Well, at least not until we became besotted with this lady killer who posed for the camera like a pro.

His name is Keith. He is only 4 years old but I'm sure he will grow up to be a real heartbreaker. Mark my words.
All the xiao mei meis out there, don't say I didn't warn you! LOL
.
Dinner was a relatively quiet affair (finally, there's peace!) at TCC Changi Airport. The menu at this TCC outlet is different from the rest. I usually go for the salmon mentaiko spaghetti, but they only had the crabmeat version here, which was a disappointment because the crabmeat tasted like frozen crab sticks from NTUC *shudder*.