Lyndie and I had lunch at Koh Grill & Sushi Bar at Wisma's Republic Foodcourt. After reading rave reviews online, I was determined to try the Shiok Maki, which was very aptly named.
Shiok Maki essentially comprises unagi (eel) and avocado wrapped with seared salmon, topped with generous servings of cod roe and sinfully tasty mayonnaise. The burst of flavour is just incredible.
Priced at S$15, I think it is a little expensive considering that the stall is in a food court, but the food was definitely of restaurant quality.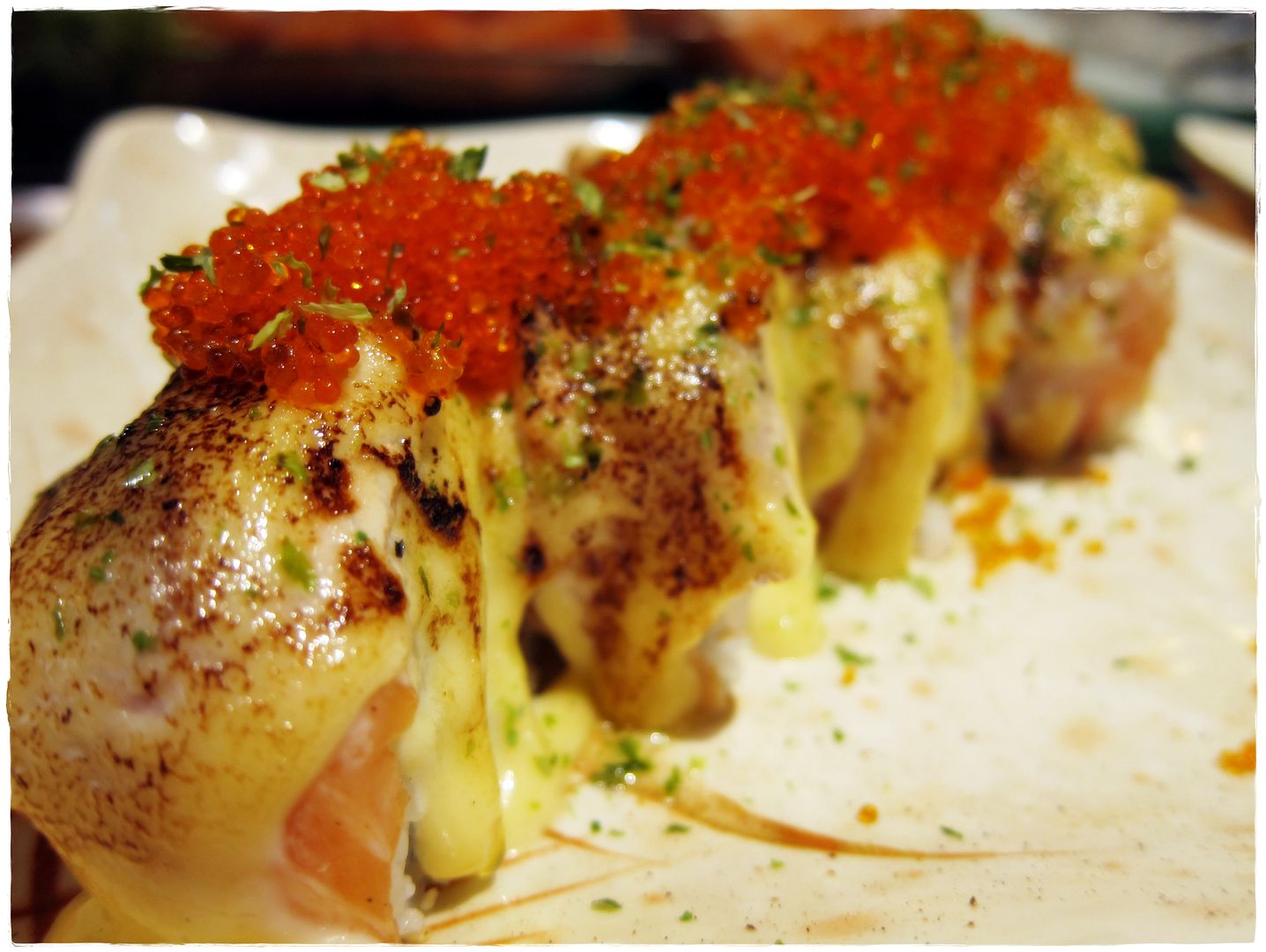 Lyndie had unagi maki, which she finished everything up very quickly! I tend to eat a lot, but at a terribly slow pace. Hm I guess that's the secret to being underweight? I would love to gain a few pounds though!