We celebrated Valentine's Day this year at The Lighthouse@Fullerton Hotel. The food was average but the impeccable service and the company of JW more than made up for it. With him around,
everyday is Valentine's Day.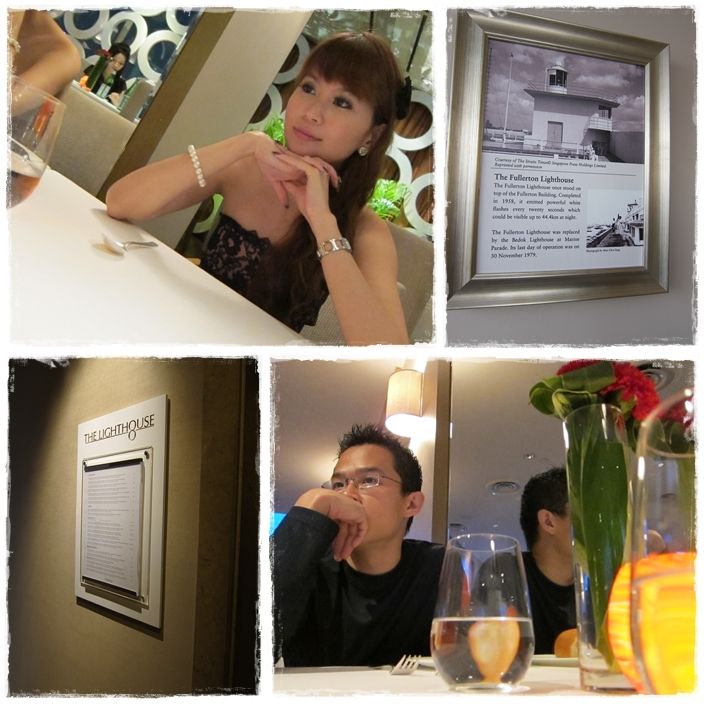 For mains, I had the cod fish and JW ordered the wagyu steak. Both were decently good, but the steak was one of the better ones that I've tried. It was way better than Morton's and just slightly behind The Cliff's.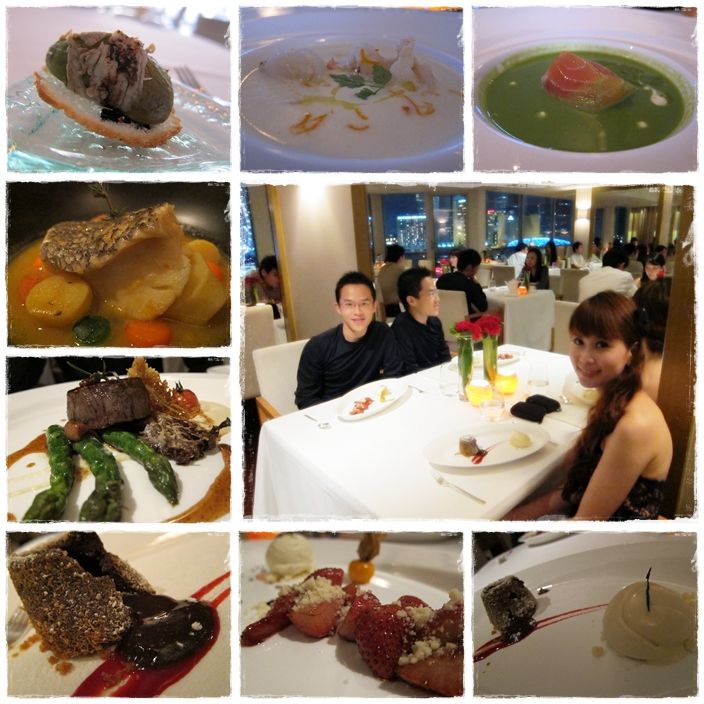 And of course, need I say that the breathtaking scenery here adds to the wow factor as well? The night ended with us catching the laser show from MBS at the rooftop, complete with a splendid display of fireworks. The fact that we were the only couple on the rooftop made the experience even more magical.
A romantic at heart, JW has always wanted to give the girl of his dreams (Haha yes I'm talking about myself rather unabashedly here :P) a beautiful dress, just like how you see it being done in movies.

He secretly bought a navy blue vintage dress from Dustbunny Vintage that I was eying and gave it to me in a box, just like how it's done in reel life. ;) I wasn't expecting a gift exchange, much less a present like this, hence it definitely came as a huge surprise to me!
And now here's presenting my beautiful vintage dress, courtesy of the sweet and thoughtful love of my life.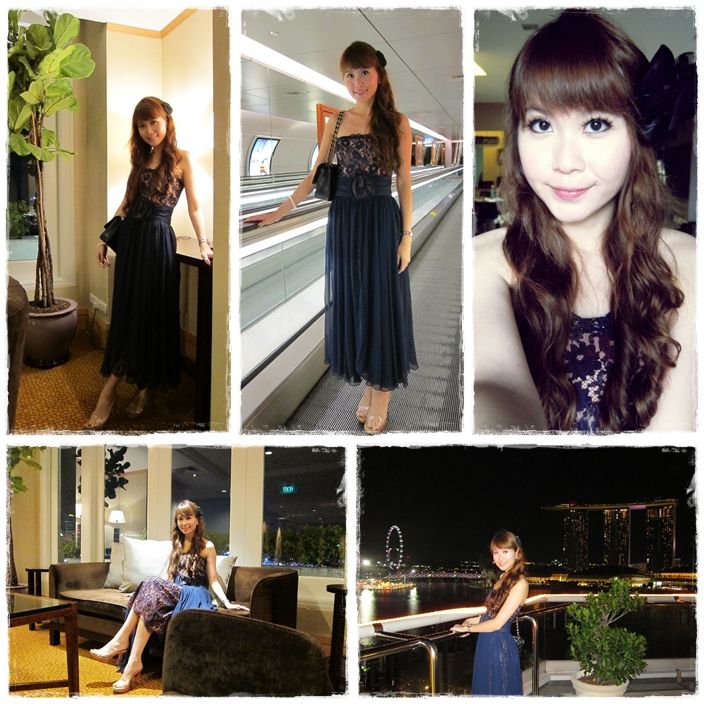 I am blessed to have found a partner whom I can truly call my soulmate. Our relationship is underpinned by similar values and principles, and I'm glad we make each other laugh all the time.

We get along fabulously and he claims he is always entertained by my mischievous antics. Yes, beneath that straight face, I am a joker in his eyes. This is about as unromantic as he can get. LOL!