Here's wishing everyone a Happy Chinese New Year! How was your reunion dinner? I've already had 3 loheis so far, and it's only the eve of Chinese New Year!

Chinese New Year came early for my family this year as the first lohei celebration started last Saturday at my grandmother's house.
It has become a tradition for my extended family to gather at my grandmother's house
for reunion dinner
every Chinese New Year. We hardly get to meet one another usually as we all have hectic schedules but without fail, year after year, we would all make it a point to meet and catch up during our reunion dinner.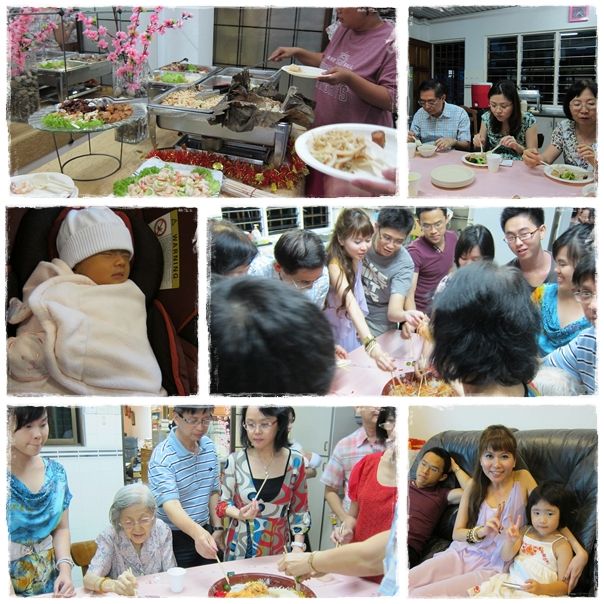 This year, we have a new addition to our family. My baby cousin Shuhai was born in January and joined us just in time for our reunion dinner! It's funny how most newborns tend to possess an extraordinary ability to sleep soundly throughout the entire day. Likewise, Shuhai has this superpower too. She slept the whole night despite all the noise from the telly and our endless chatter.
And here's presenting one of my favourite cousins, Shuya, Shuhai's elder sis. She's a whiz at iPhone games (she was holding her mum's iPhone in the photo below), is extremely bright and not to mention very hyperactive too. I could barely keep up with her energy level and
was hopelessly exhausted by the end of the night!
Oh and kids nowadays are so vain! We took a couple of photos, but this photo below was the only one that passed Shuya's QC test.

LOL!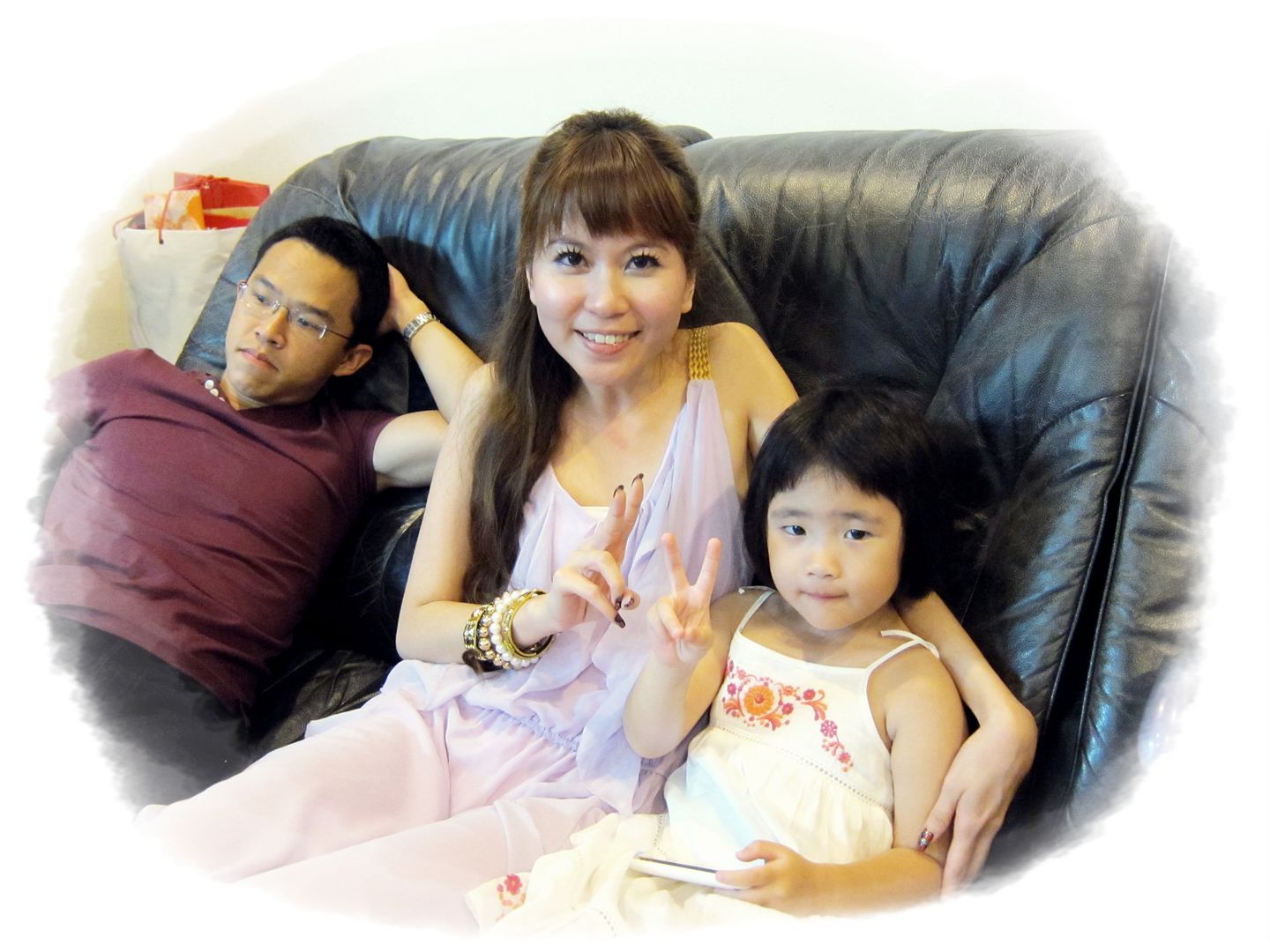 Dress from
ClubCouture
Have a great rabbit year ahead people! May this new year bring good health, prosperity and happiness to you and your family! Meanwhile, let's all enjoy the long weekend filled with lots of feasting and angpows!