The month of January is usually a busy period for everyone at the office as this is when all our overseas-based colleagues return for work plan discussions, training and team building. After a whirlwind of events, I'm glad we finally have some time to recuperate during the upcoming Chinese New Year holidays!
After our department teambuilding at ECP, I met JW at Novena Square 2 for dinner at Seoul Yummy. My friends have been raving about this Korean restaurant for eons, and I was elated that I finally had the opportunity to try it.
We ordered the set meal for 2 persons and the food was so yummy (I love puns!) that I practically wiped out everything on the table single-handedly. I actually finished the whole bowl of kimchi soup by myself! No wonder JW always tells me that my eating habits are burning an enormous hole in his pocket.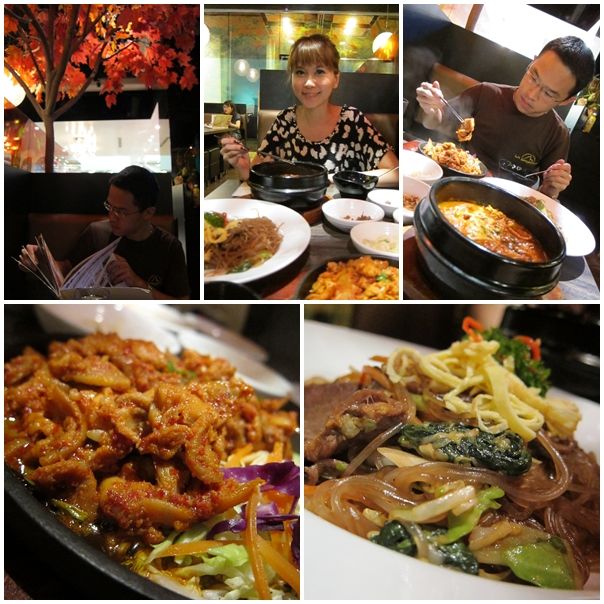 Erm...well, I guess you would have realised by now that food is an integral part of my life (in addition to shopping) despite my petite frame!

Sometimes I wonder if all the nutrients have gone into my long hair!
Speaking of which, looking at these photos is making me terribly hungry again! I would kill to have a bowl of kimchi soup right now.