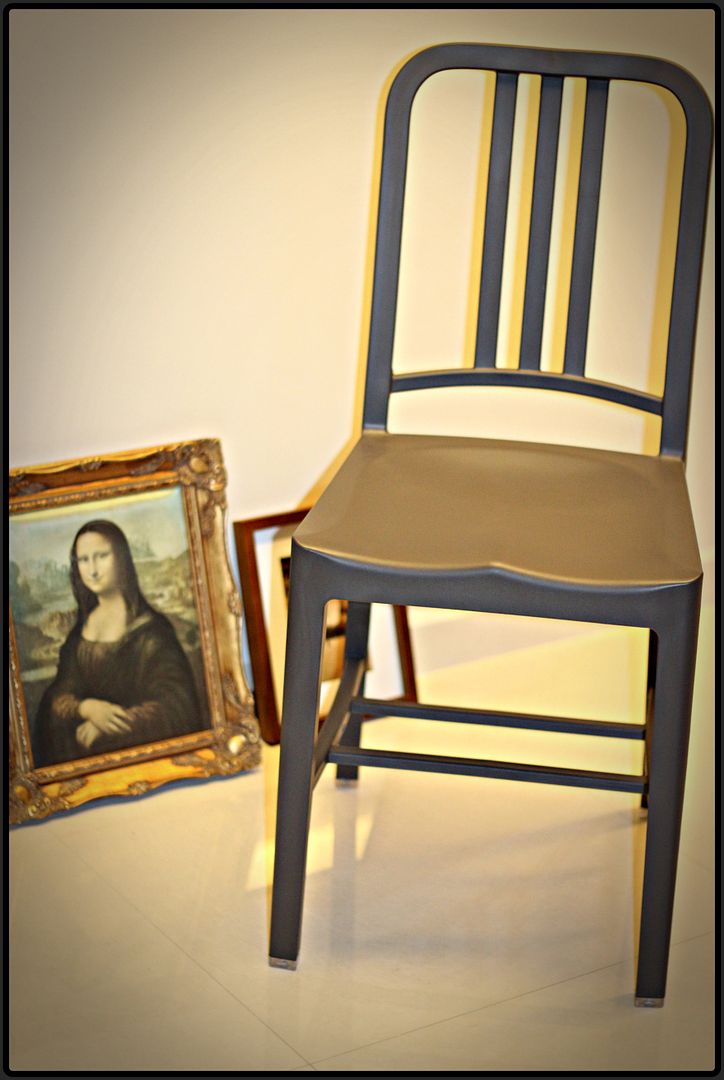 We just received our new set of dining chairs, thanks to the previous lot of PU leather chairs that couldn't stop shedding. Our floor was littered with black strips of leather and we constantly had to clean up after the chairs as they shed whenever we sat on them. It was a sorry sight!
So, this time, we decided we had to get dining chairs that will never ever shed in their lifetime. As we were window-shopping at Space Furniture, we came across the Emeco 111 Navy Chair from Space, which really saved the day!
I actually blogged about our choice of chairs much earlier in December, and you can read about that
here
. It's amazing how long we've waited for our chairs to arrive. It took a good 4 months!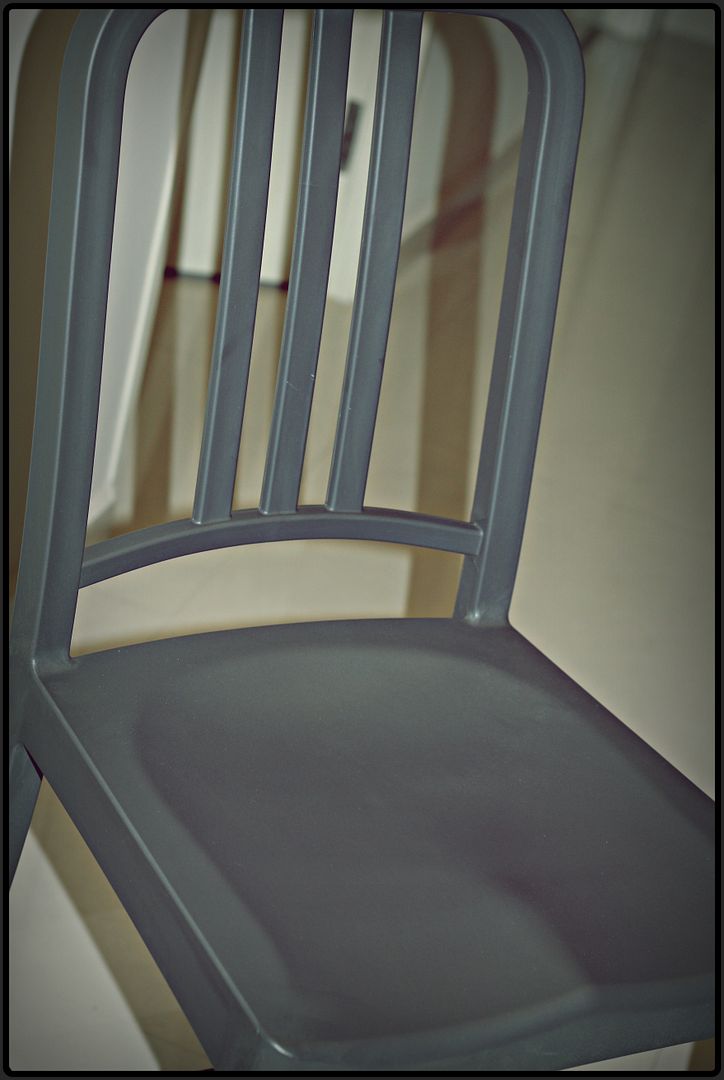 Besides the matte grey finish which I dearly love, the ergonomic seat rest is another reason why we were drawn to this baby. It's made of 111 plastic bottles, hence its name, but don't let that deter you because it looks and feels nothing like plastic! In fact, it looks just like aluminum.
And here they are, in their full glory.
Why do I have a thing for plastic furniture, you may ask? My mum asks me that question all the time too and my answer to her is always the same - they're too beautiful to resist and they're just as durable, if not more so, than most furniture in the market!