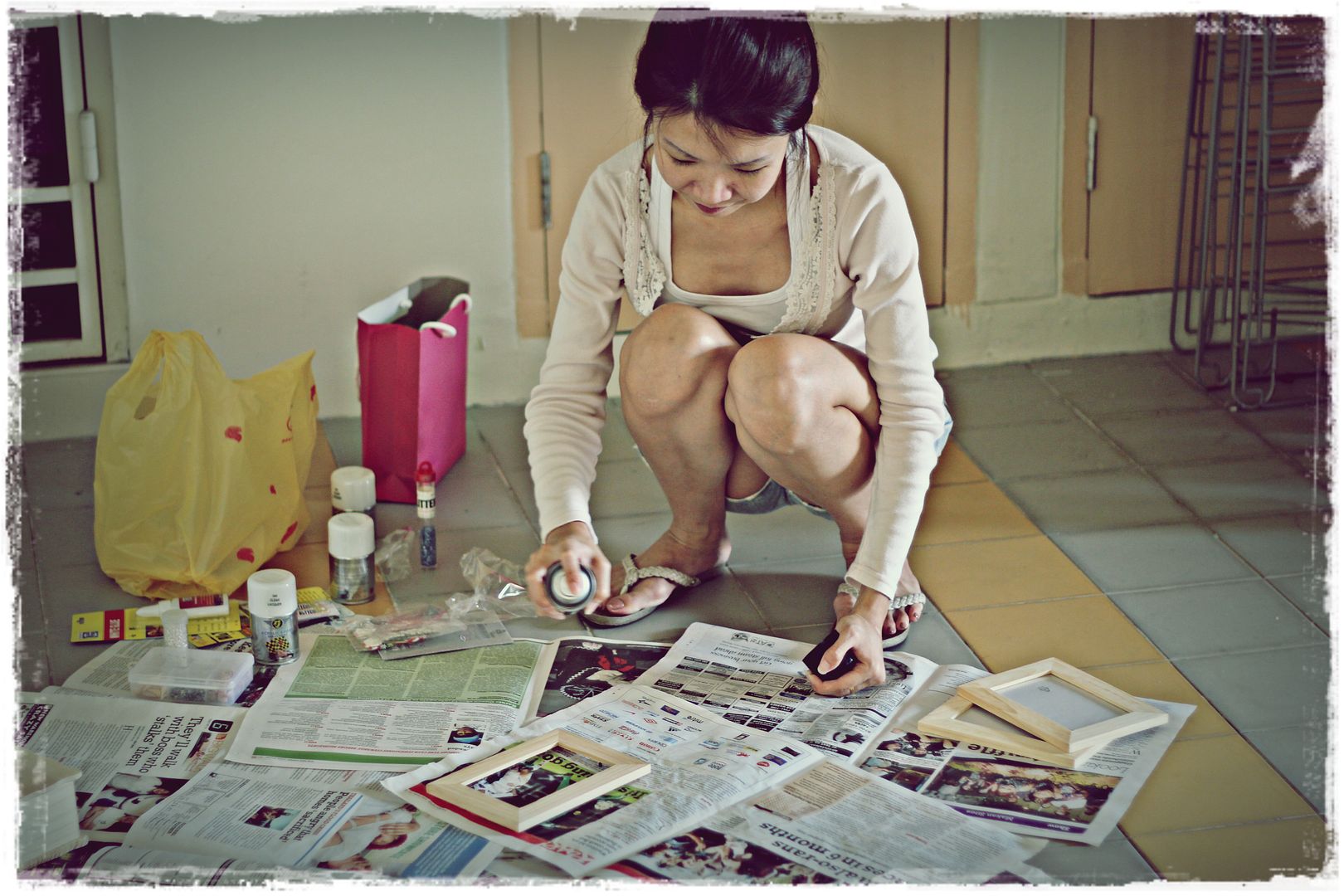 Yitian wanted to surprise her hubby with a photo collage in a customized photo frame, so off we went to Artfriend to get some items to decorate the plain wooden frames from Ikea. ;) We got a few bottles of metallic spray paint, glitter and stars.
Time to get down to work! Yitian started spraying one of the wooden frames with silver metallic paint.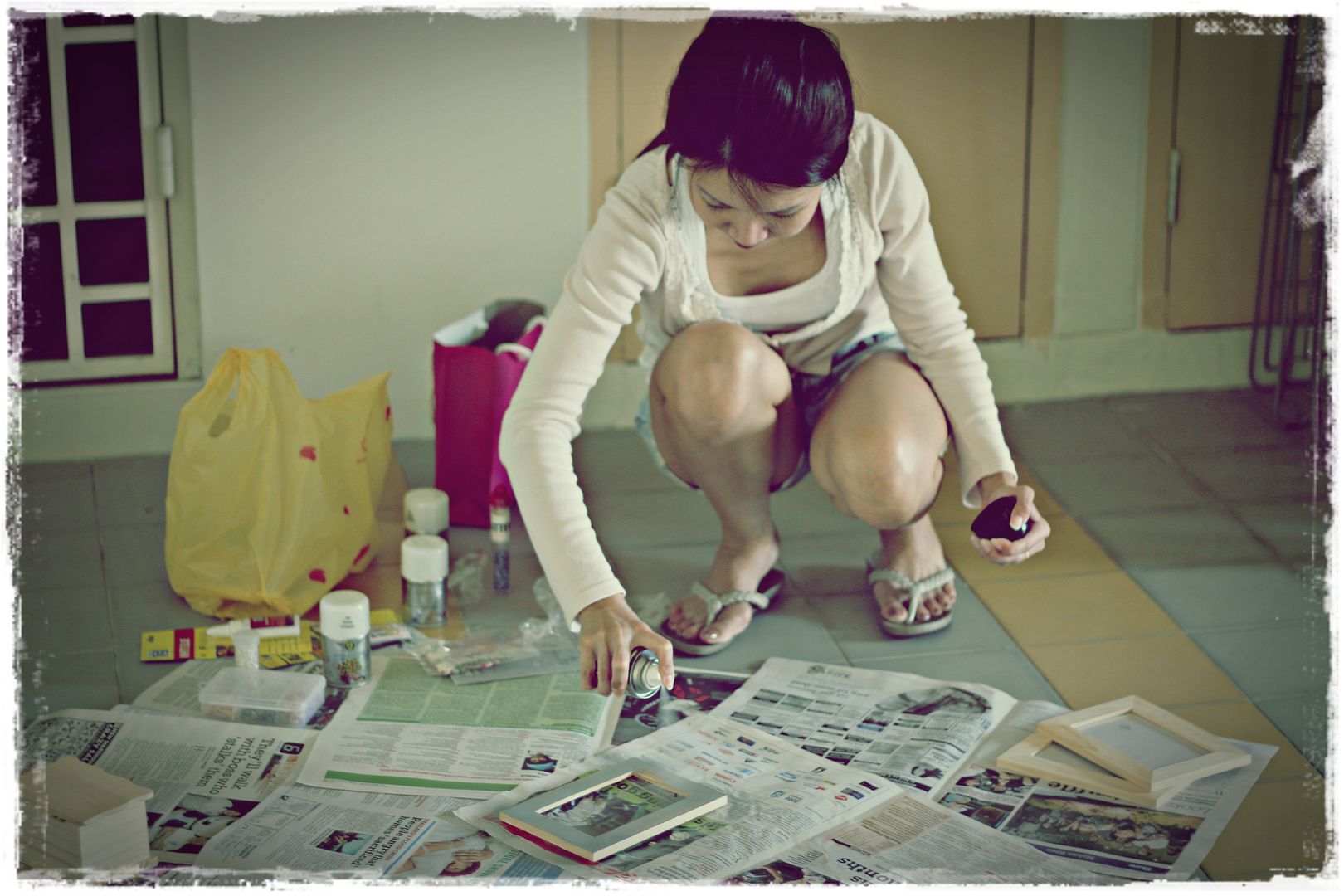 While the paint was still wet, we took turns to sprinkle blue glitter and silver stars along the frame. We spent all but 10 minutes to decorate this. Such a quick and easy way to transform a plain photo frame into something presentable!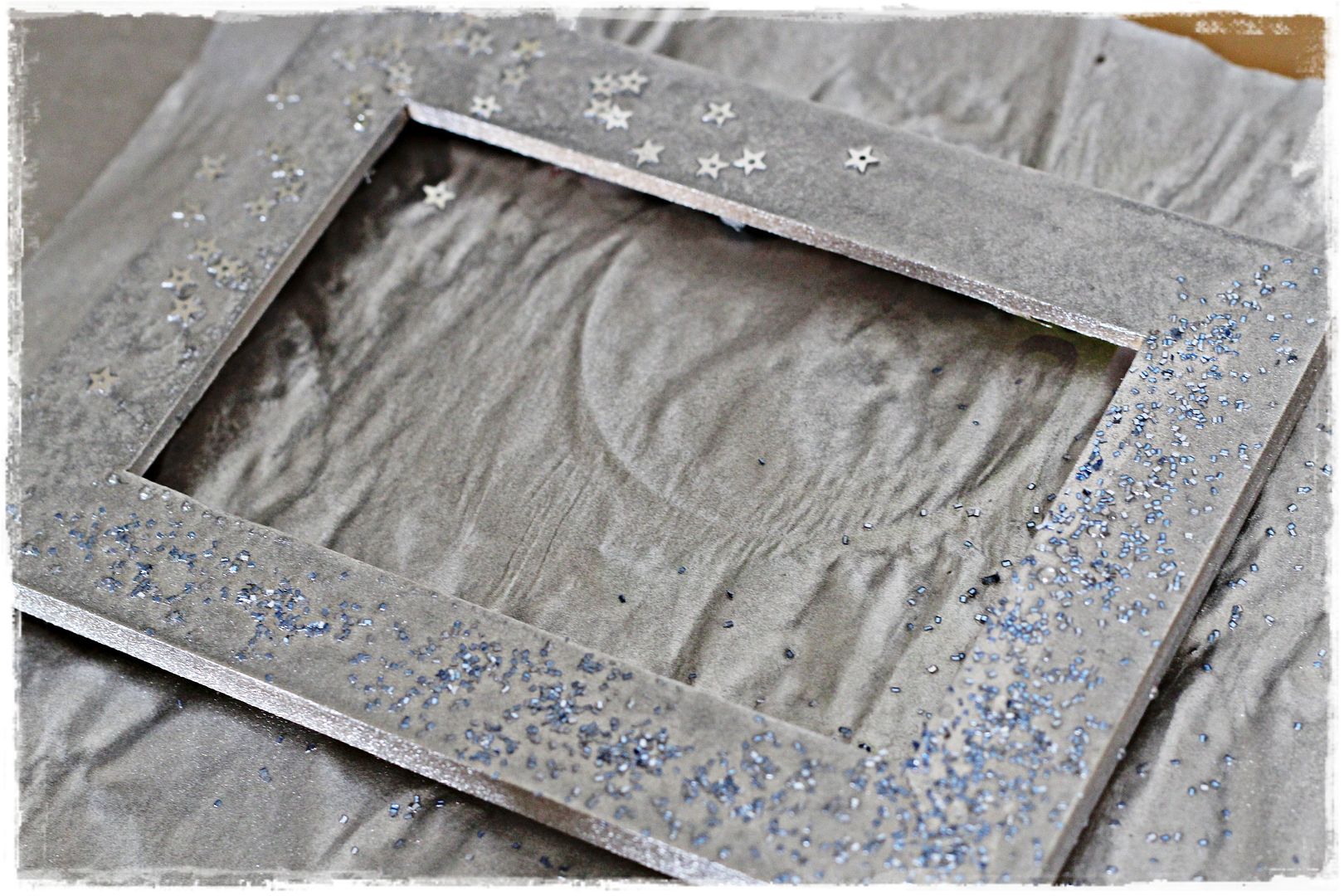 My turn! Shake shake shake! It's important to shake the spray can to ensure that the paint is uniformly distributed upon application. ;)
My first attempt at spray painting.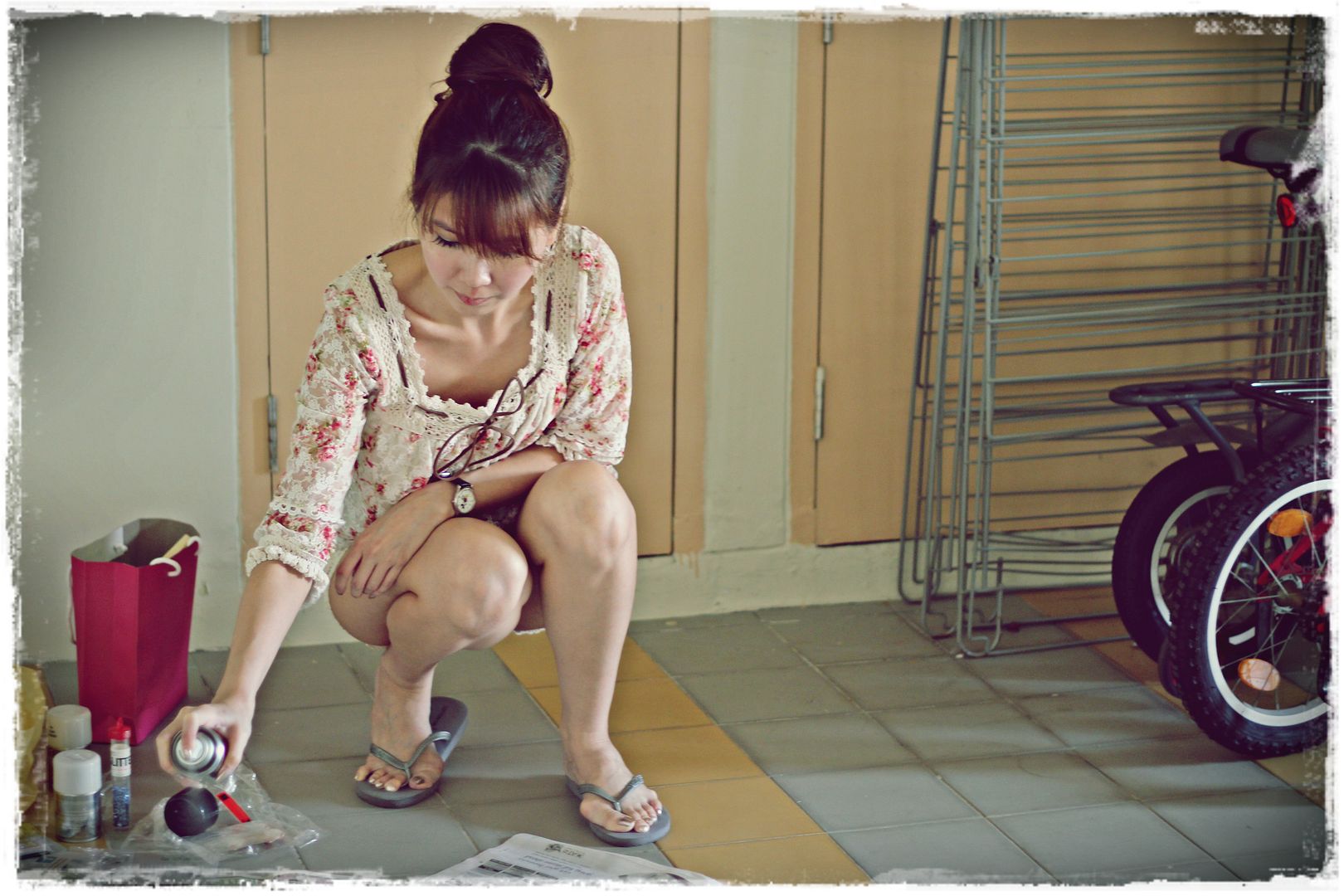 Erm, do I look like I'm spraying insecticide?
LOL!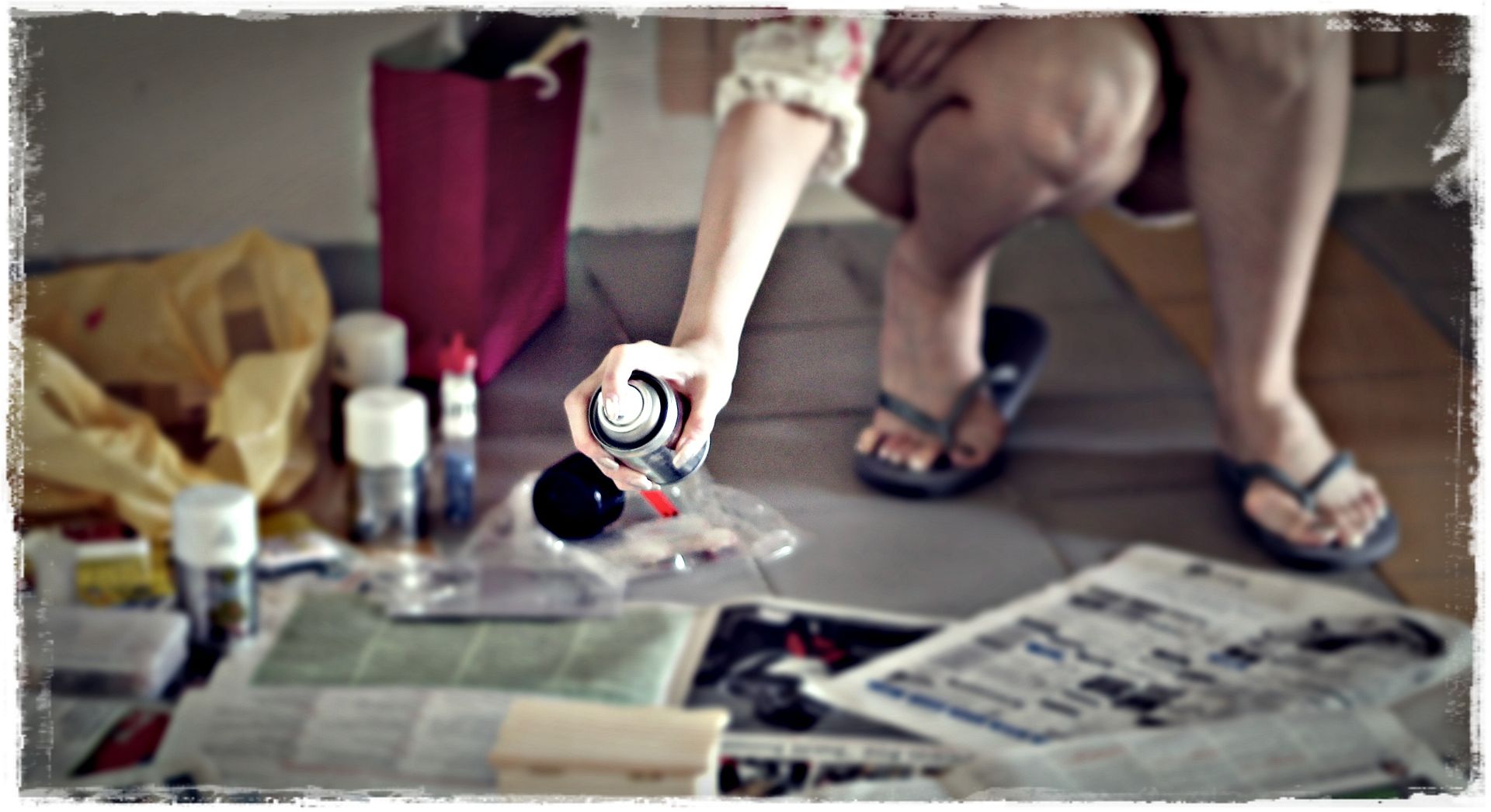 No, I wasn't trying to kill a cockroach.


I decided on a whim to decorate an accessory box. The wooden box was purchased from Artfriend and it cost me about $7.

This is the end result after scattering pink and silver glitter as well as some silver stars. Pretty?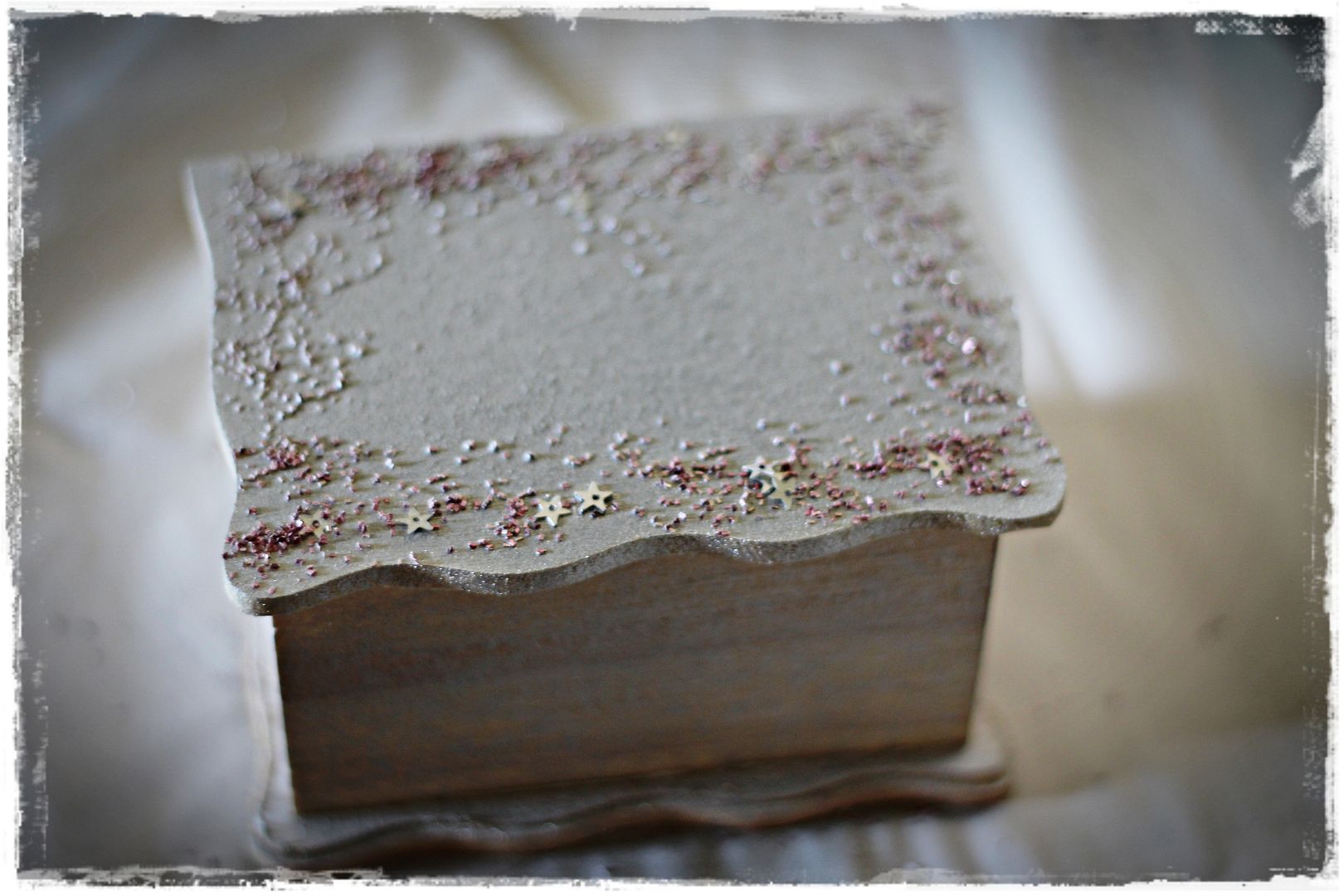 Yitian was captivated by this cute little wooden propeller plane at Artfriend, so we bought it and decorated it too!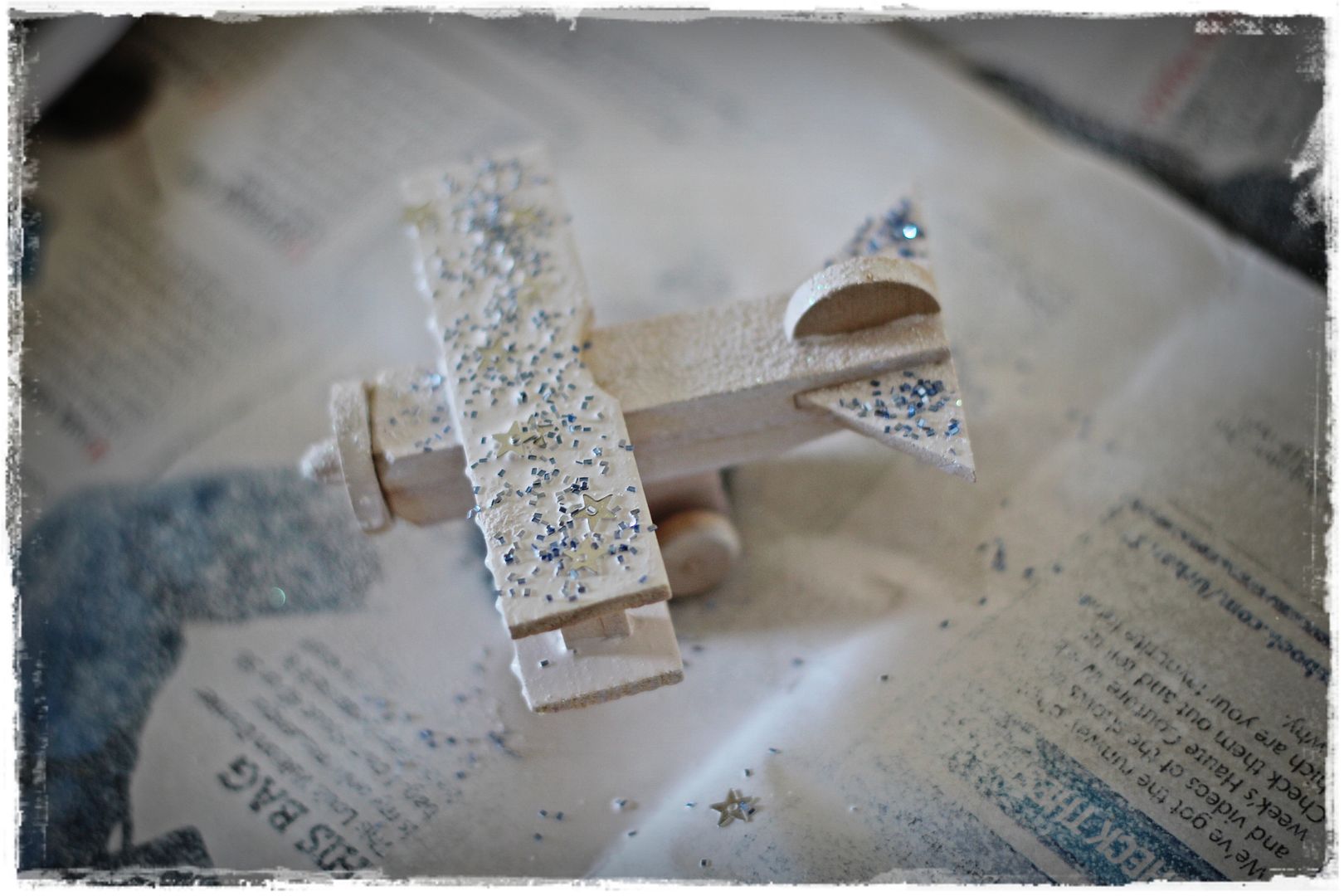 It was quite a fun experience. :D I'm not a very artistic person by nature and my mum used to do all my art homework for me in school (although for some reason, I still did well during my art exams), but this is easy peasy! Definitely a piece of cake for anyone!