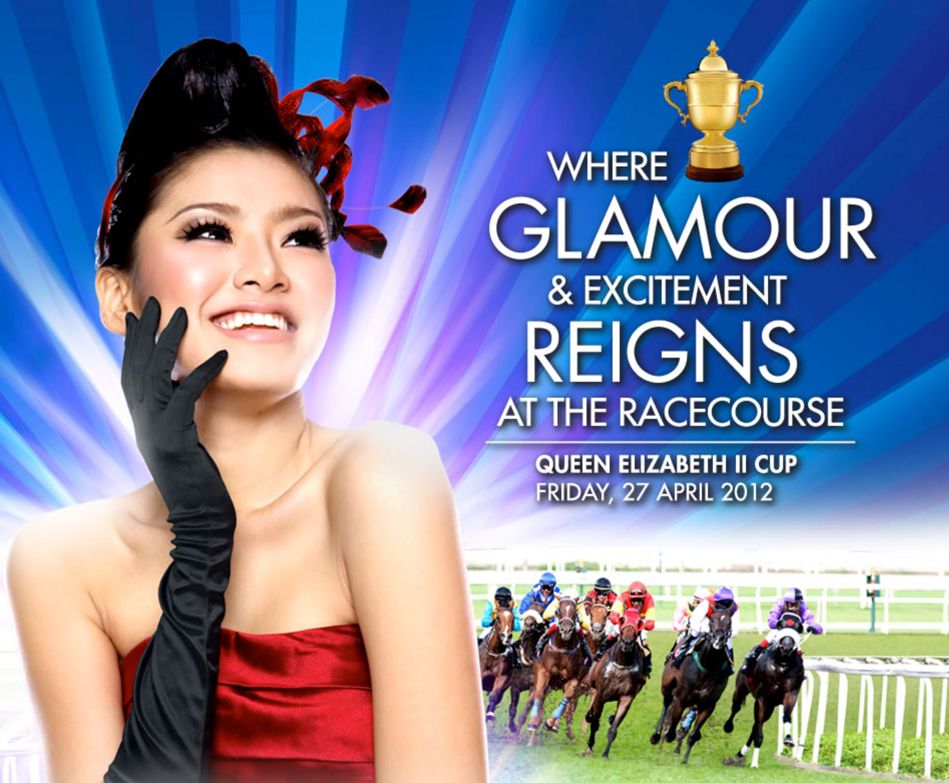 This Friday marks the Queen Elizabeth II Cup at the Singapore Turf Club and I am immensely grateful for the opportunity to attend this exciting event! I was first invited to the Turf Club last year during the Longines Singapore Gold Cup in November and to say that I had a ball of a time is truly an understatement.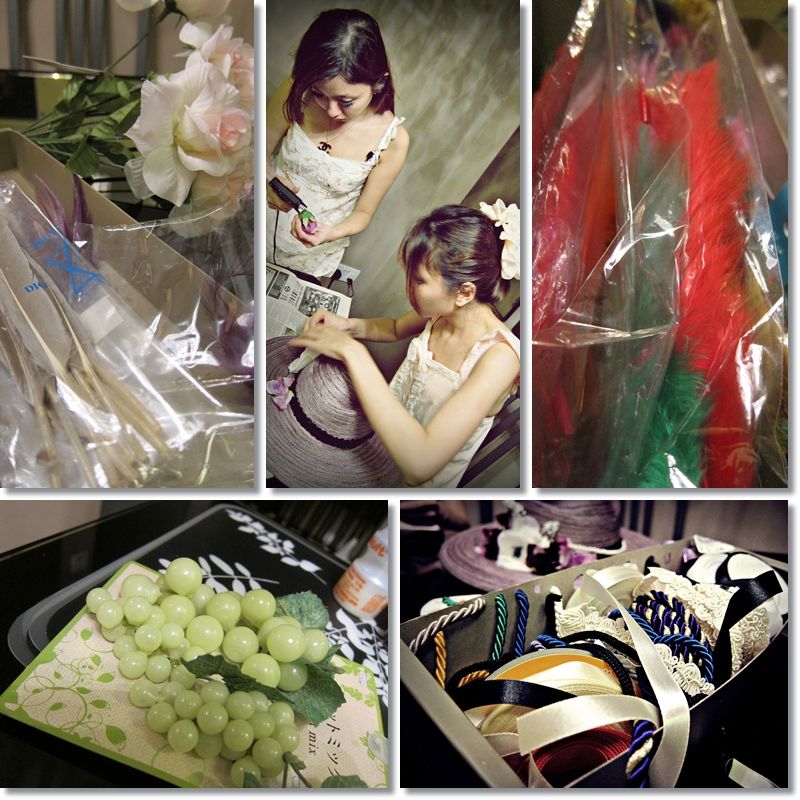 This time, all the invited bloggers also get to participate in a hat design contest where our self-designed hats will be auctioned for charity and all proceeds will go to Club Rainbow. Karen, Eunice and I thought it would be fun to decorate the hats together, so the girls came over to my place and we conveniently converted my dining table into a work station. ;)
Eunice also brought along her trusty glue gun and a treasure chest full of goodies! She's the guru when it comes to handicraft and we certainly couldn't have done this without her!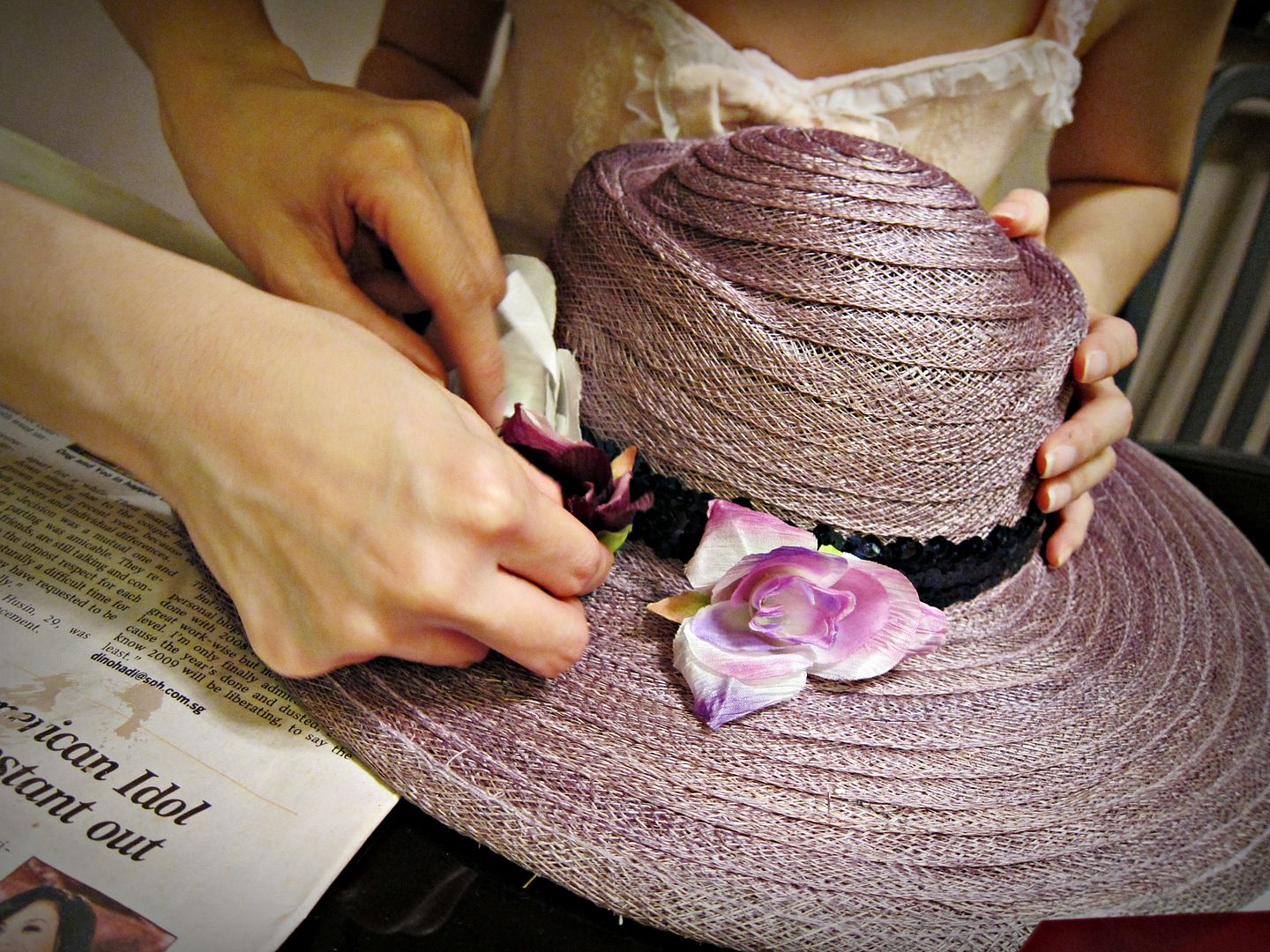 To our pleasant surprise, we ended up recycling old necklaces, headbands, charms and flowers. Never in my wildest dreams would I have imagined that this would turn out to be a recycling exercise, but it sure felt good to be able to let our creative juices flow and give our old knick knacks a new lease of life for a worthy cause. :)
And now...without further ado, here's what my hat looks like: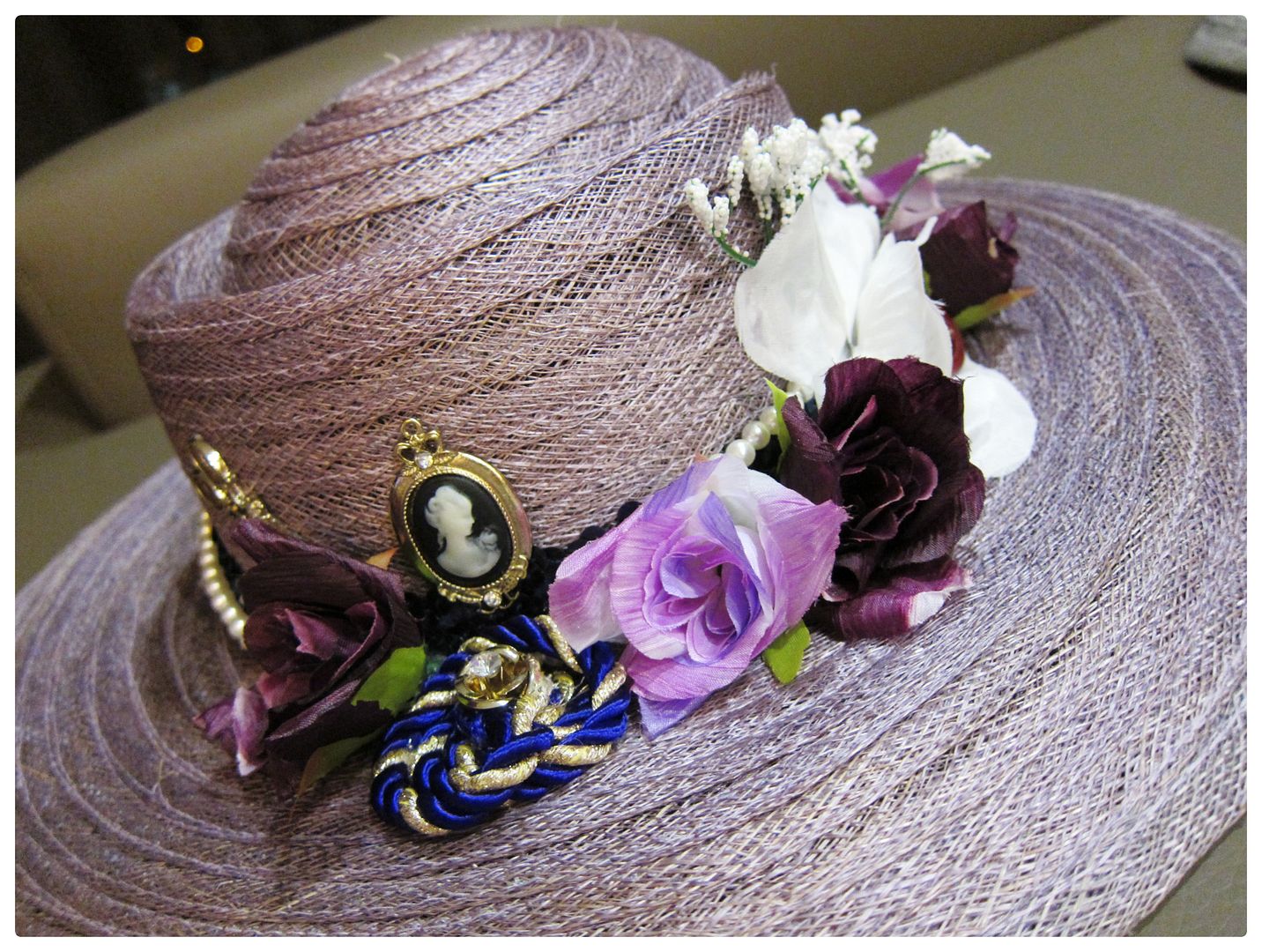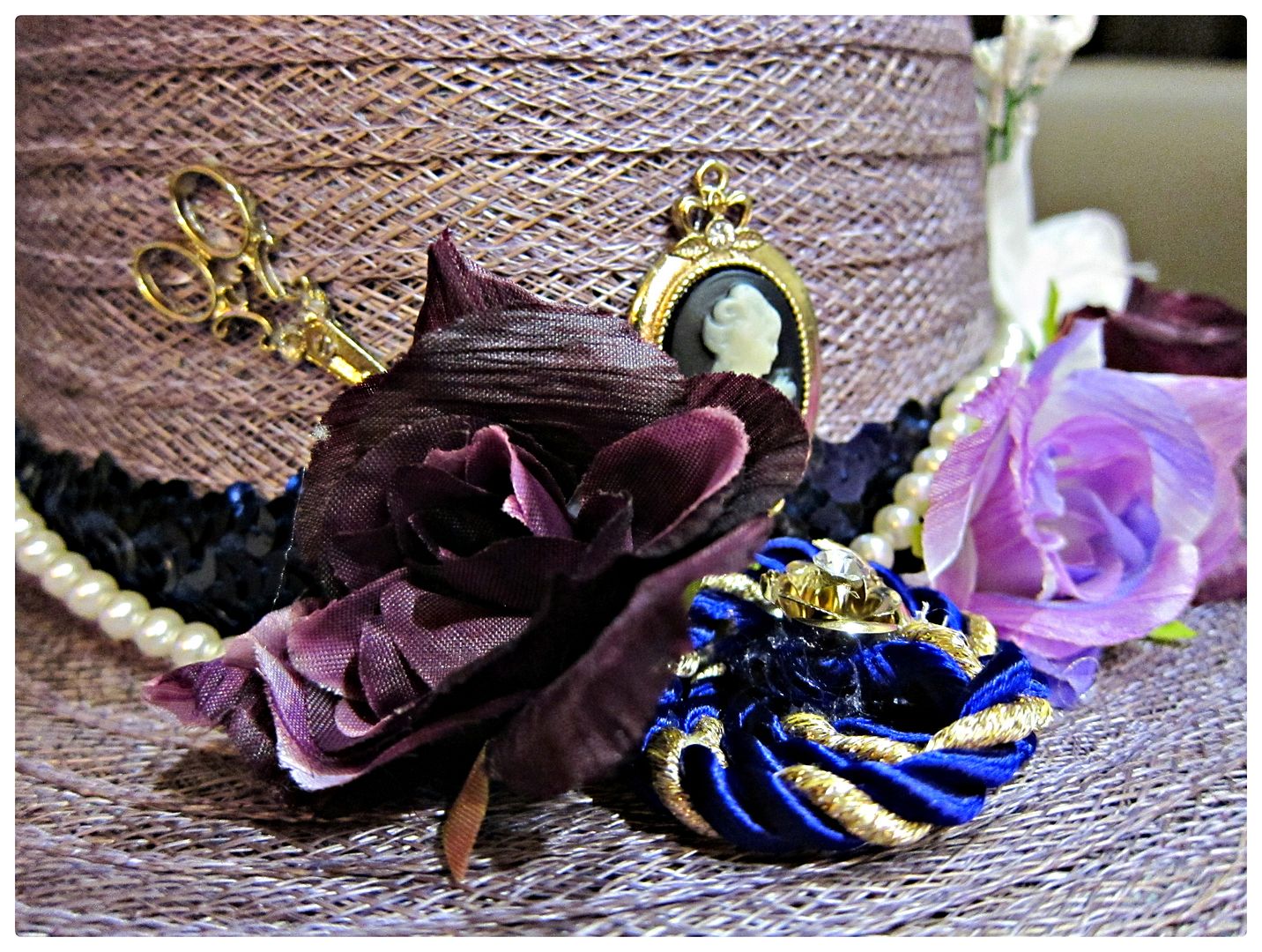 I've always been a fan of classic English hats and fascinators, and this hat, to me at least, captures the essence of royalty and resonates with the theme of the Queen Elizabeth II Cup. Did I also mention that my name, Regina, means Queen? :P
I personally love the hat design so much that I wish I had the time and resources to make another one for myself!
The Queen Elizabeth II Cup (QEII Cup) was inaugurated in 1972 when the Queen visited the Bukit Timah Racecourse. Since then, it has become one of The Singapore Turf Club's hallmark events.
Here are some exciting programmes you can look forward to at the QEII Cup this year:

Ladies Special
Free admission to lower and upper grandstand
Free door gifts for the first 1000 ladies

Hats on Tracks contest
Prize: Prada Bag

Lady Luck Draw
1st prize: Gucci Wallet + Horseshoe Charm + $1000 cash
2nd prize: Burberry Wristlet + Horseshoe charm + $500 cash
3rd prize: Kate Spade Tote + $200 cash

QE II Cup Marquee Package
$60 for Ladies
$80 for Gentlemen
Admission to Marquee
Buffet dinner and free flow of beer and cocktails
Pretty exciting isn't it? Come join me for a night of glitz and glamour as well as adrenalin-pumping racing action!