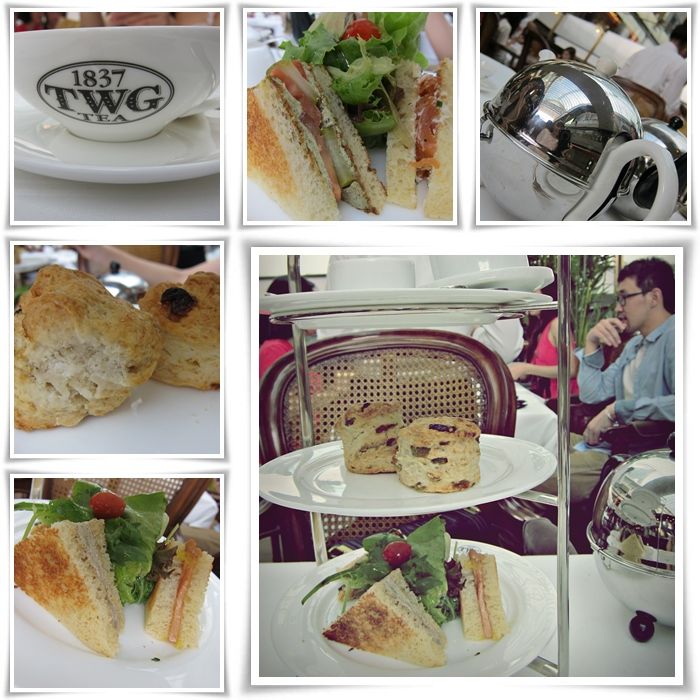 I first visited TWG for high tea long ago in 2009, way before they expanded and set up branches around our sunny island. I remembered the tea to be very smooth and fragrant. It impressed me so much that I proceeded to buy them as gifts for friends. On the other hand, the food was a little overpriced, but I loved the scones that came with little pots of tea jelly and whipped cream
.
You wouldn't believe it, but I only revisited TWG for high tea again last Saturday, with two girlfriends in tow. Jun was supposed to join us, but she was so busy running errands, she had no time for us. :(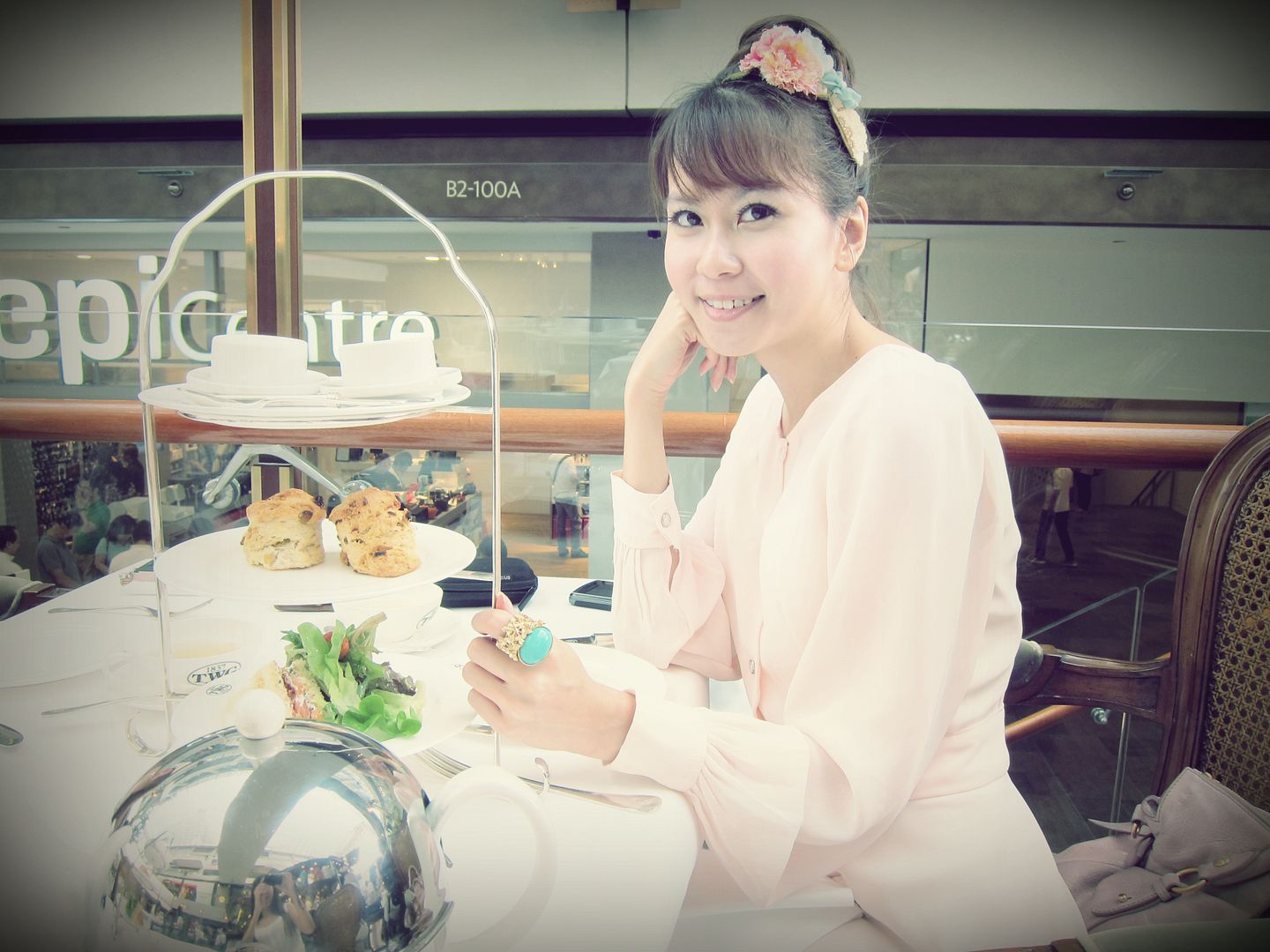 We ordered the Imperial set and Royal set from the Chic tea time menu. The sandwiches and scones tasted lovely as usual, but at $32 per set, the portions were rather miserable. The location is also less than ideal for those who avoid the sun like the plague (i.e. me) as the sun rays streaming in from the glass ceiling made me feel extremely weary! I know, I can be such a difficult customer.
We were initially contemplating trying out the buffet at Rise, which is located at the Marina Bay Sands Hotel lobby, but it was such a long walk and hunger got the better of us. All of us agreed that we should give Rise a go next time, because for the same price, we'll get to enjoy a buffet spread and eat to our hearts' and stomachs' content!