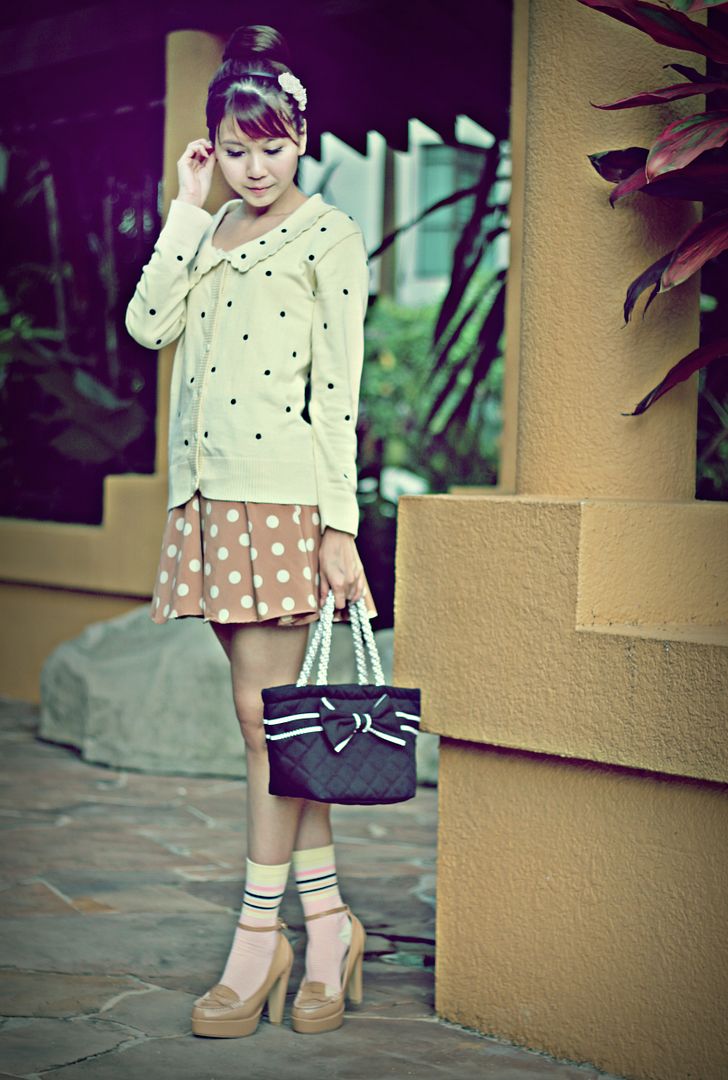 The title says it all. Small polka dots juxtaposed against big polka dots sounds like overkill but I'm glad the combination turned out fine.

I picked them out randomly when I was in a hurry to get out of the house as I was running late for an appointment. I know this sounds rather dumb but it was a momentous occasion for me as it was my first time driving in a long time and I decided to throw myself at the deepest end of the pool by heading to the heart of the city, Orchard Road, on a rainy Saturday afternoon. Traffic was horrendous, to say the least, but I made it to Paragon safely and convinced (actually I pleaded with him) the valet to park my car after he turned away the other 3-4 cars in front of me (valet was supposedly full). :P You can't imagine how grateful I was!

Anyway, back to the outfit. LOL. The cardigan was a bargain I snagged from City Plaza. It's made of relatively thick knit material. I especially love the scallop polka dot collar which screams vintage preppy.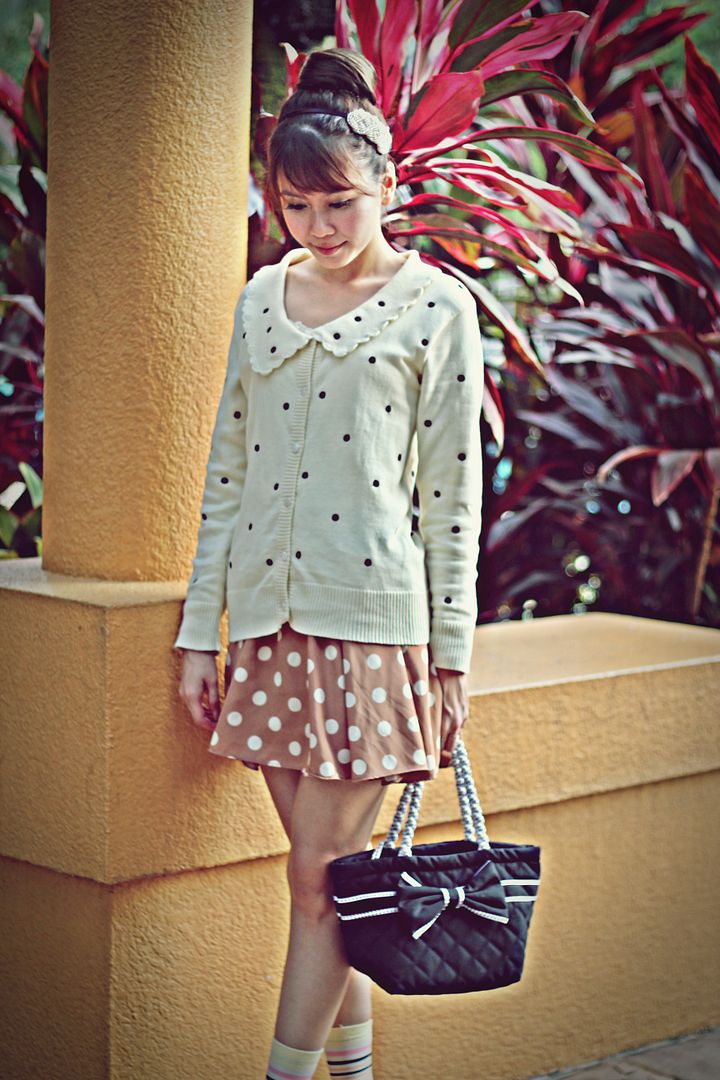 The polka dot skorts were from Bangkok. I love wearing swing skirts but when the wind blows, uh oh...that's it. Skorts are the panacea to the problem! Even when it flies up when the wind blows, the attached shorts will ensure that there wouldn't be any upskirt moments. How convenient!