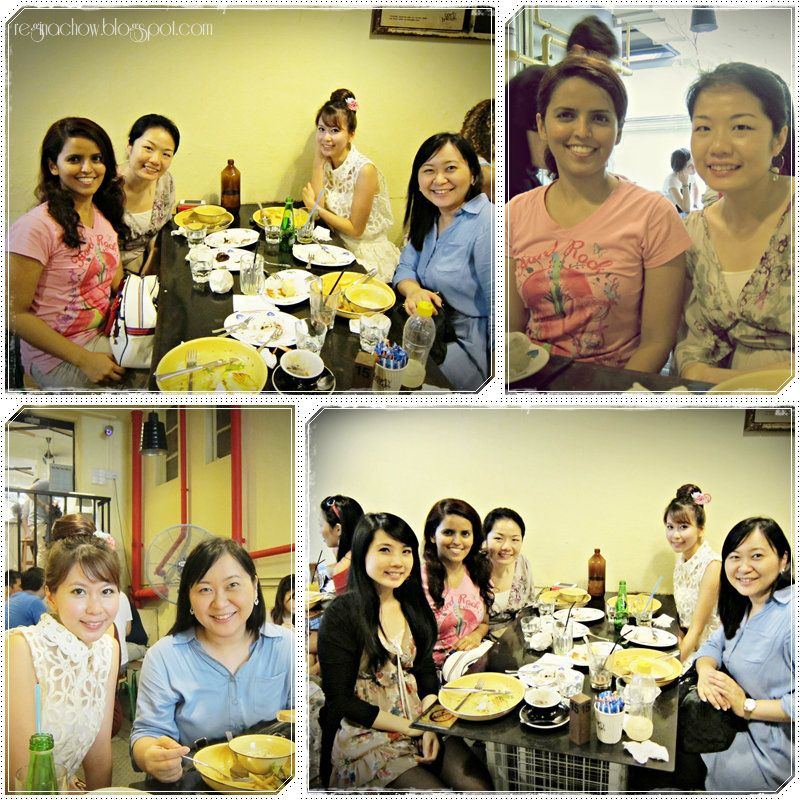 I've been busy with work ever since I got back, but I'll try to catch up with friends and family whenever time permits. Last Saturday, Hui, Jacq, Wei, Raf and I met up at
Forty Hands
for brunch. We've been friends for close to a decade now and I'm so glad that we all make the effort to spend time together, even if it's just for a meal or a spot of shopping.
I suggested meeting at Forty Hands because I'm infatuated with the wonderfully soft tau sa pao (red bean bun). This time, we tried out their breakfast set and desserts too. The eggs benedict and salmon hash are very delicious. The desserts are great too! No wonder the cafe is always filled to the brim!

After our heavy meal, it was only prudent to walk off all the fats and aid digestion by going shopping at Far East Plaza. I went crazy shopping, bagging 3 hairbands, a lace dress, an asymmetrical skirt, 2 belts and a pair of shoes. Here I am adding more things to my wardrobe when it is already bursting at its seams. How incorrigible!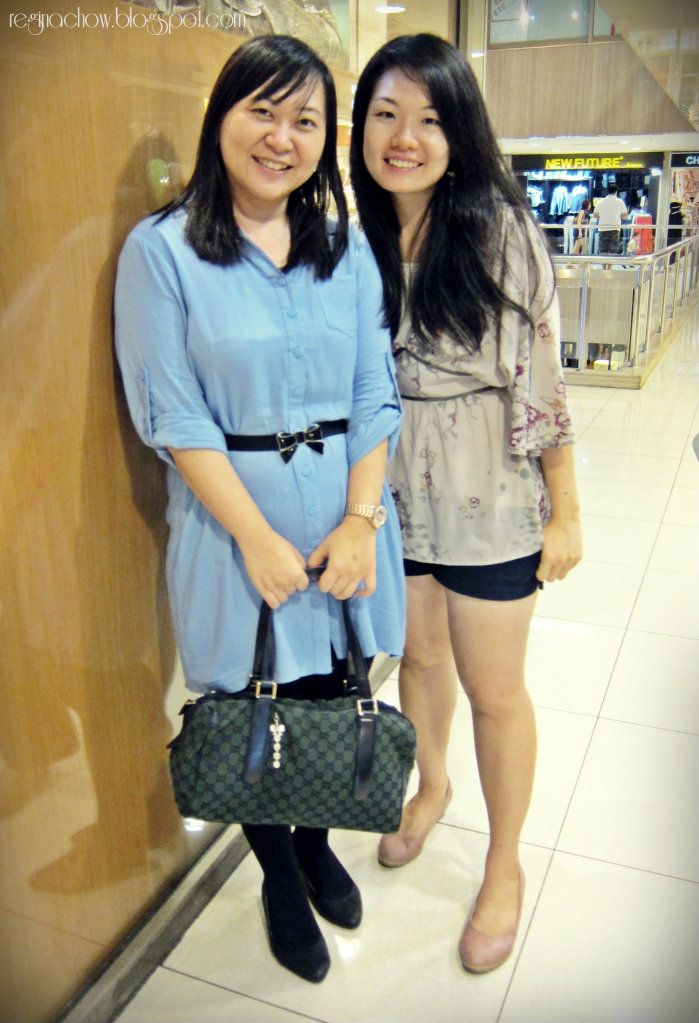 In other news, I'm totally loving the lace trend this season! Here, I paired a really affordable lace top from City Plaza with a lace cut-out poufy skirt from Siam Square, Bangkok. I also went a little wild and added splashes of colour to the all-white palette. ;)

Towards the end of our shopping spree, Hui and I got distracted by memories of Nanbantei and their tasty grilled cod fish. We wanted to make a reservation at a later time, but the restaurant was fully booked and they could only hold the seats for the next 45 minutes. The glutton in us manifested and we ended up abandoning Jacq and Wei (Raf left earlier to attend a function) for our cod fish!

The two ladies (who were leaving for their next appointment anway) couldn't believe they lost out to a fish!

Haha Oops. I'm sorry...we'll go there together one day ok? I'm sure you will understand why we did what we did after you try it. :P