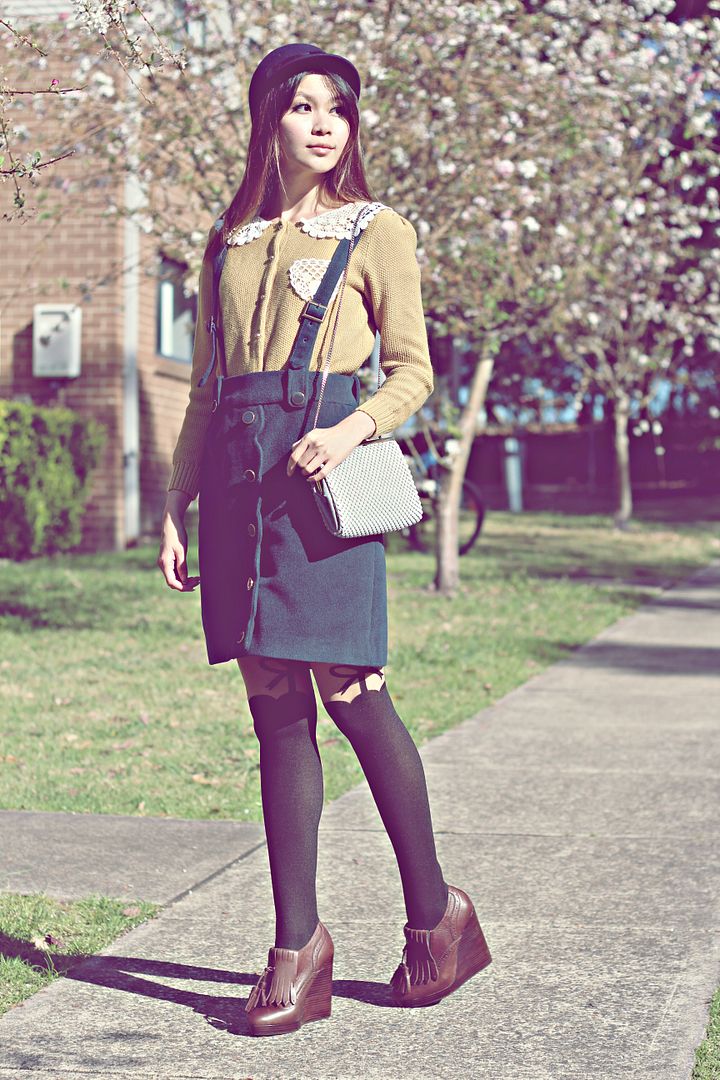 Just when we thought Spring was here, we were all caught by surprise when the weather took a turn for the worst yesterday, with heavy rainfall and temperatures dipping way below 10 degrees. It was so chilly, it snowed in Blue Mountains!
Unpredictable weather changes call for an entire change of wardrobe. Hence, gone are the t-shirts and shorts. Instead, here I am, back in my fall/winter wear.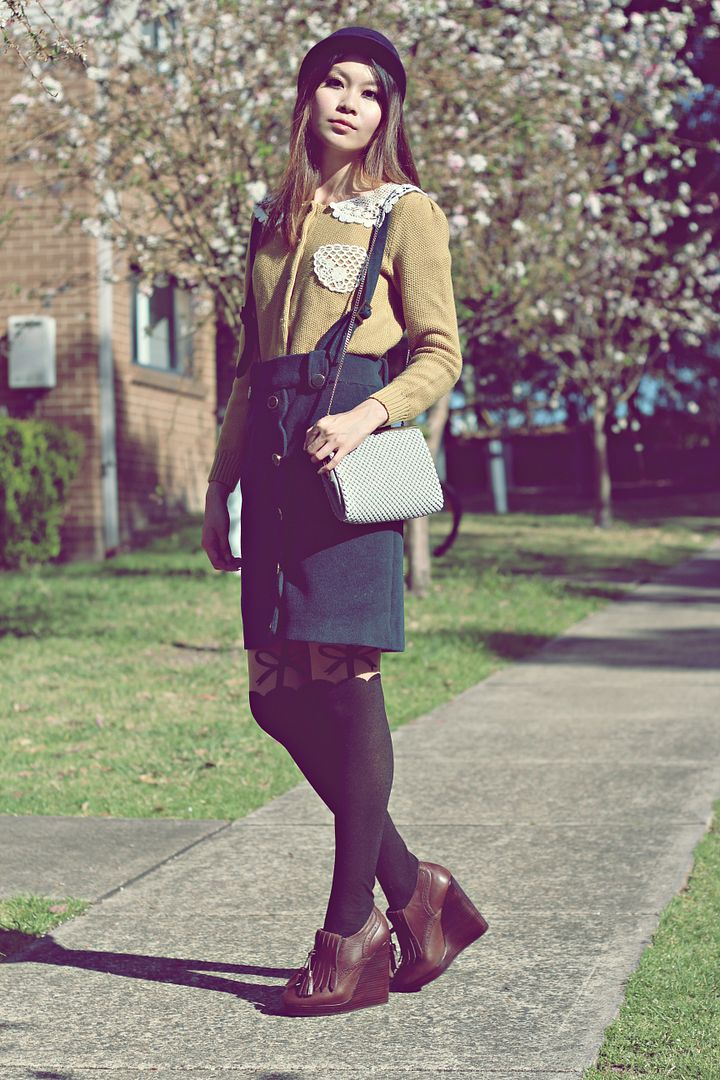 This dark green jumper from Japanese label Dip Drops is one of my favourite pieces for fall. It came as a set together with a coffee bean print blouse and is so easy to match. I've worn the set previously, but to refresh your memory, click on the link below to see what it looks like: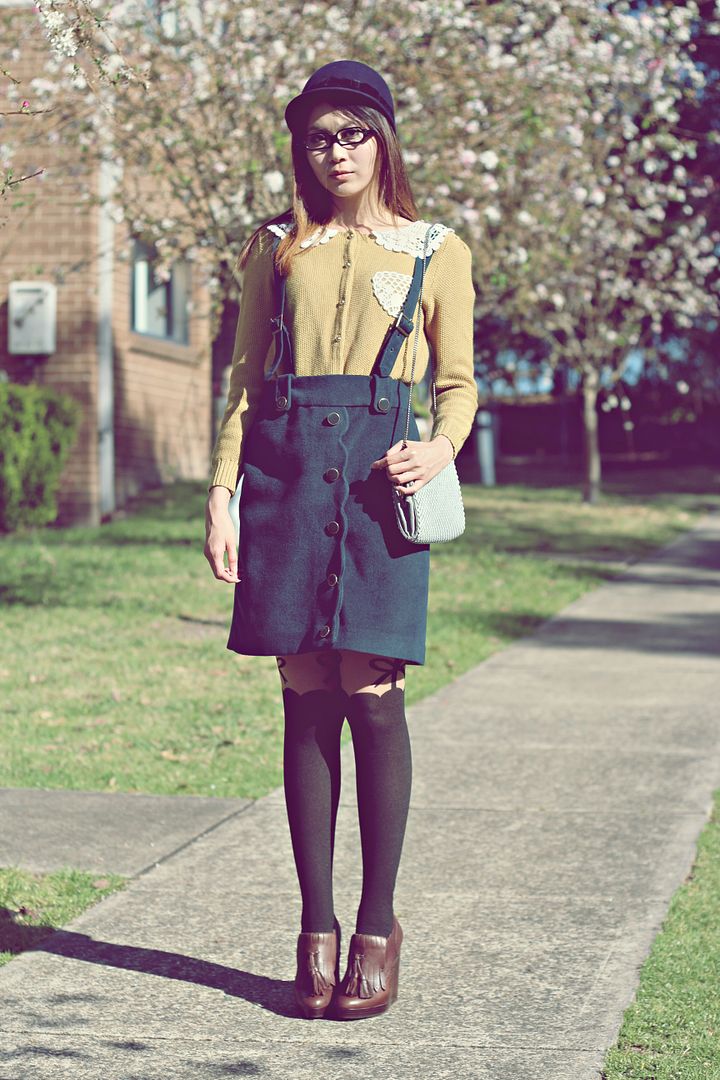 JW bought this pair of black rimmed spectacles for me from a stationery shop at Leura. It is sooo cool because the spectacle frame is held by 2 black pens which rest perfectly on your ears just like a normal pair of specs.
I'm going to bring this with me everywhere!
It's bound to be an excellent conversation starter. ;)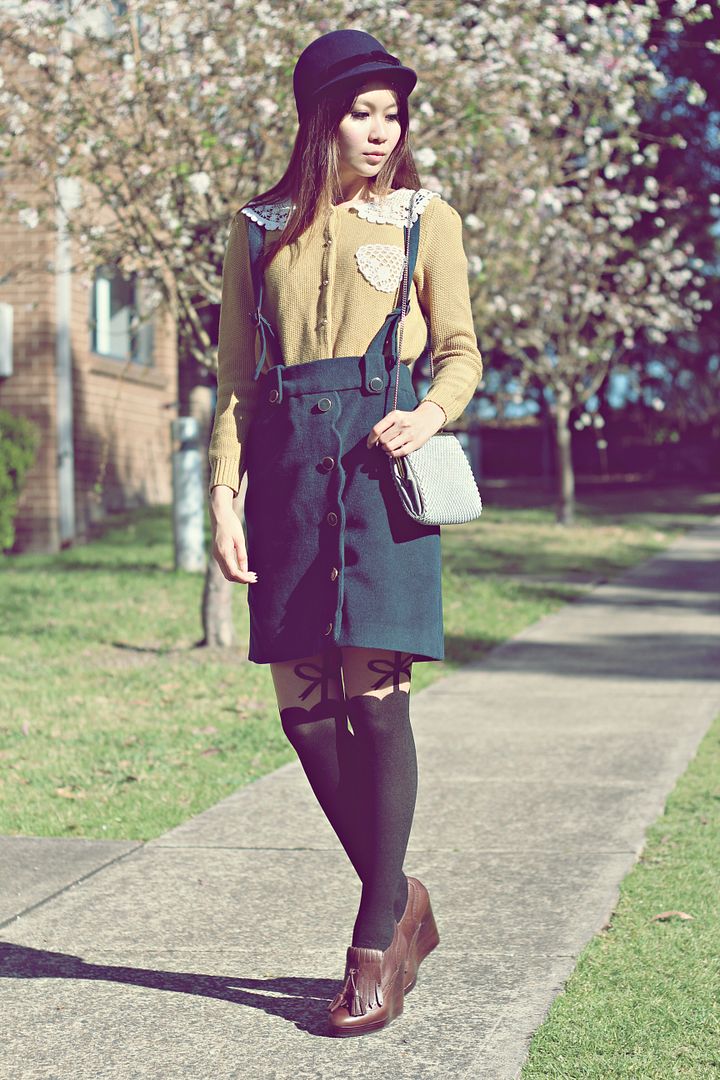 Jumper from Dip Drops
Mustard Cardigan from Singapore
Hat from Forever New
Garter stockings from Topshop
Shoes from Aldo
Glomesh bag from Vintage shop in Katoomba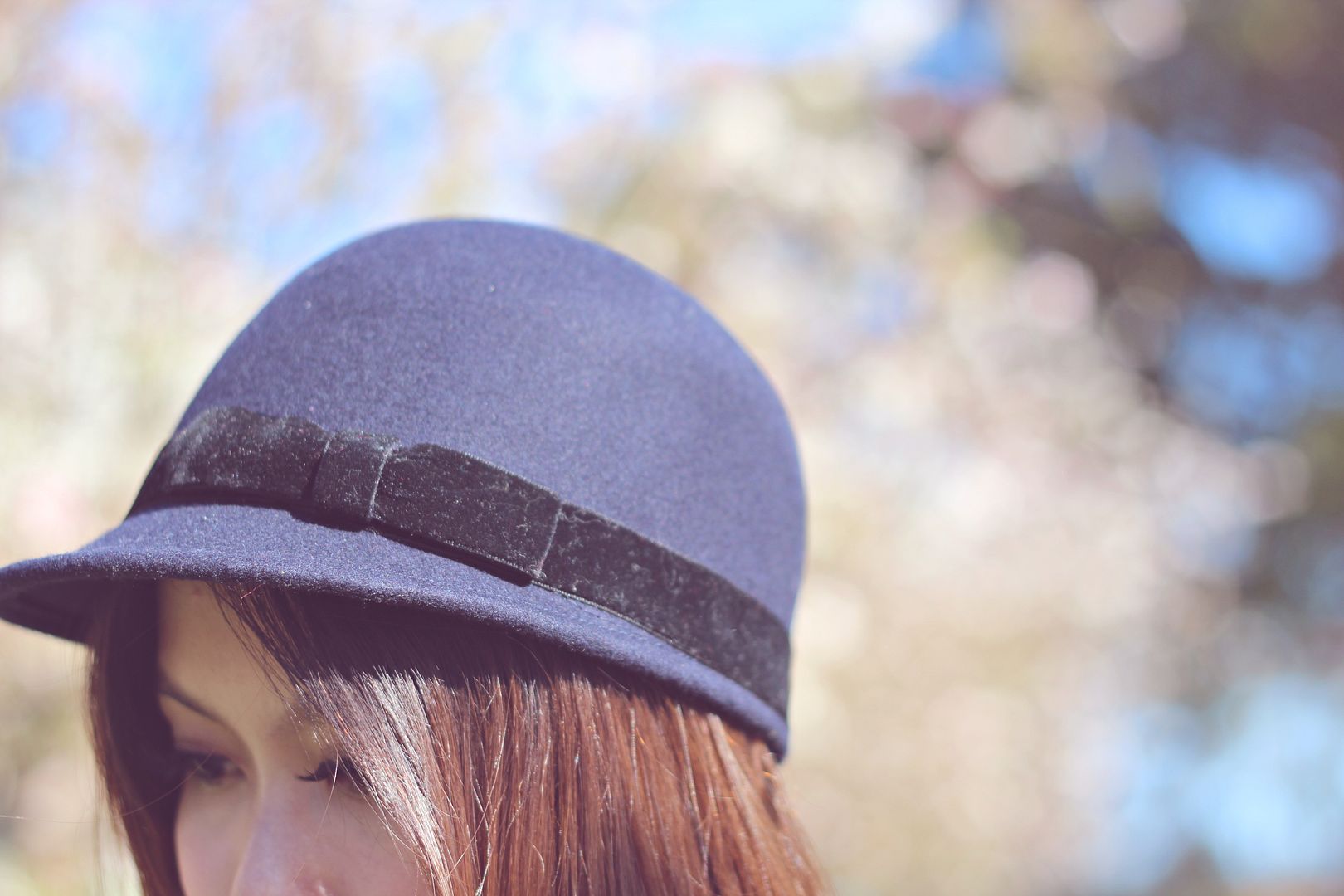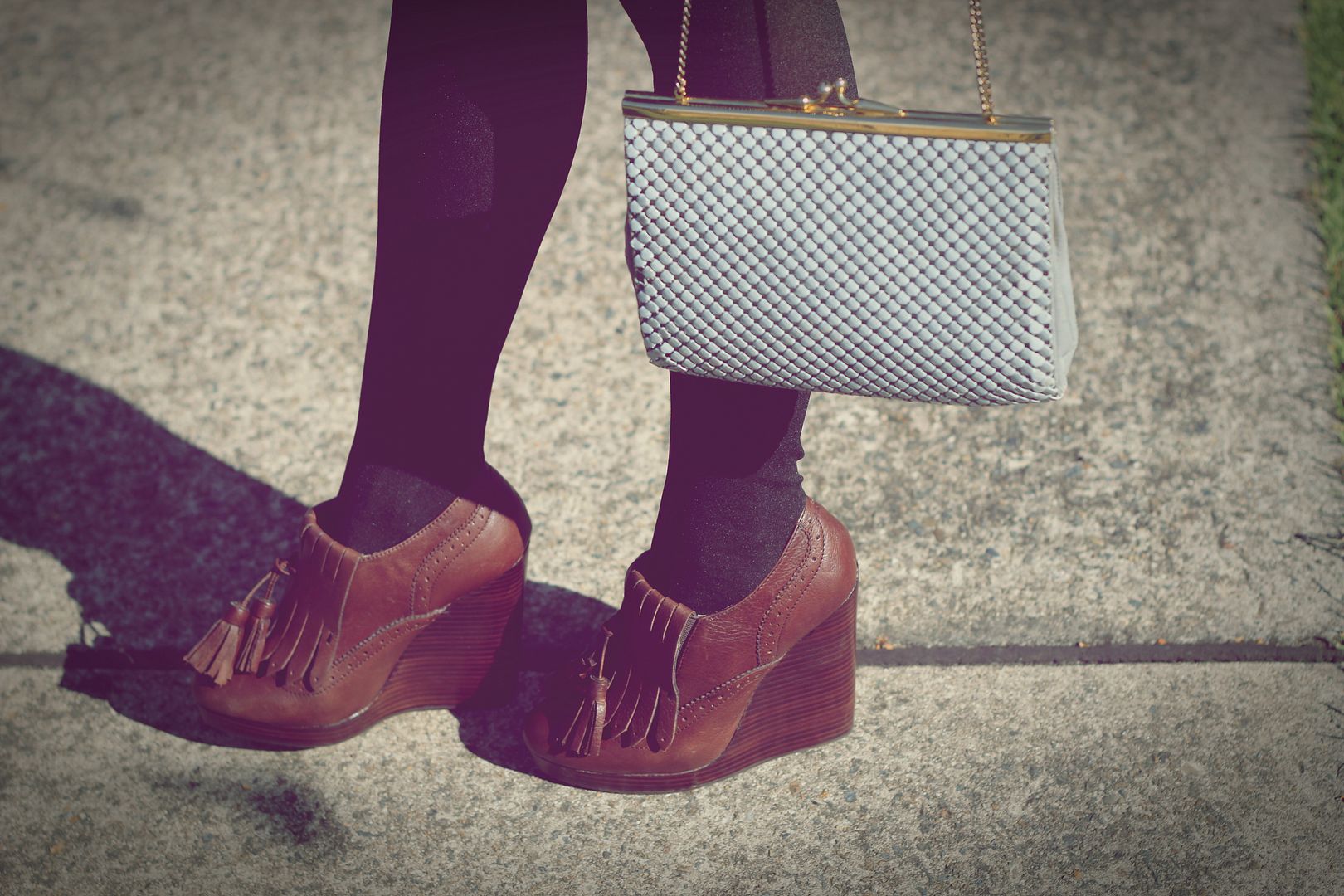 While I continue praying for sunny days ahead, I hope everyone out there is enjoying their weekend so far! :)