Here're some of the latest trends for Spring 2013. It's surprising to see that most of the hairstyles, which are hot off the runways by the way, are actually very wearable and relatively easy to style.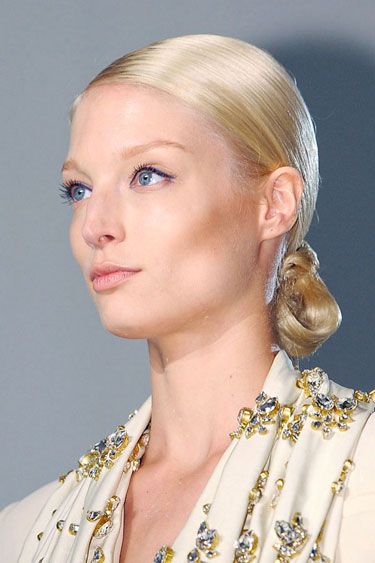 This sleek and sophisticated chignon was seen at Ralph Lauren. Personally, I would wear this look to work. All you have to do is tie your hair into a bun and tuck in the ends at the nape. Such a quick and easy way to get your hair off your face.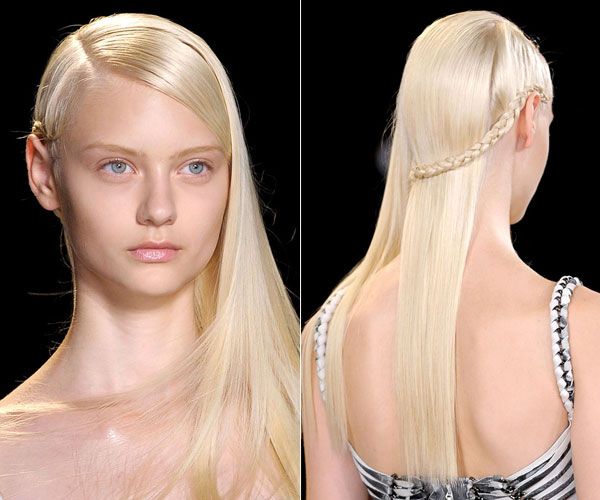 Need I say more? Braided styles are everyone's favourite. This particular style here was seen at Herve Leger. This reverse braid (dutch braid) style makes a statement without going over the top. I'm going to try this one of these days!
Low Ponytail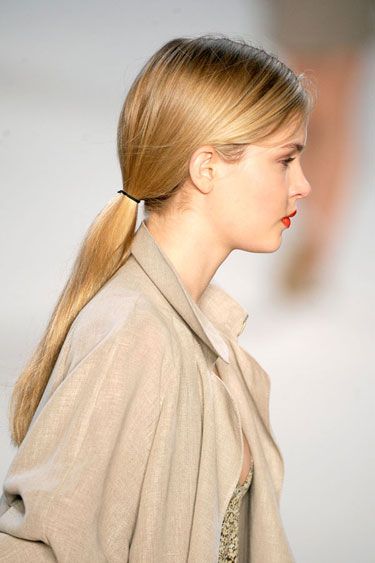 I think the low ponytail style only works for ladies with very long, light coloured hair. My hair is pretty dark now and no it just doesn't cut it for me. It makes my hair look like a broom for some reason.
Slicked Back Hair
The slicked back style was seen at Carolina Herrera, Rodarte and Loewe. Frankly, I am not a fan of this wet look. I think it looks greasy and dirty. It makes everyone look like they haven't had their hair washed in days! It would have been a different story if less hair product was used and more teasing was done at the crown.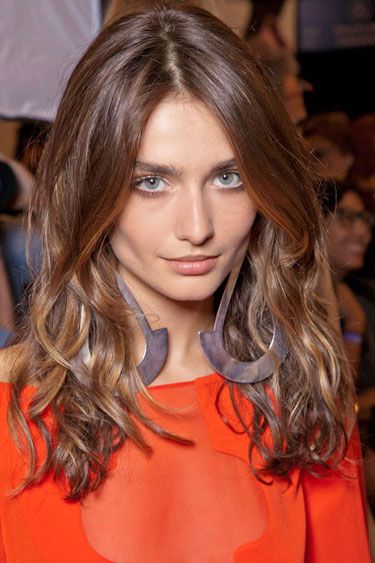 This popular style was spotted at Diane von Feurstenberg, Calvin Klein, 3.1 Philip Lim and the likes. I love center partings (click if you haven't read). Paired with tousled waves, this style channels a sexy, out-of-bed look that makes you look naturally glamorous.
I'm tempted to get my hair permed like this, but I figured the easiest way to achieve this is to sleep with your hair bunned up. You'll have voluminous curls when you wake up! Remember to spritz on some hair spray for longer lasting curls. ;)
Which is your favourite style?
(picture credits: Harper's Bazaar
)