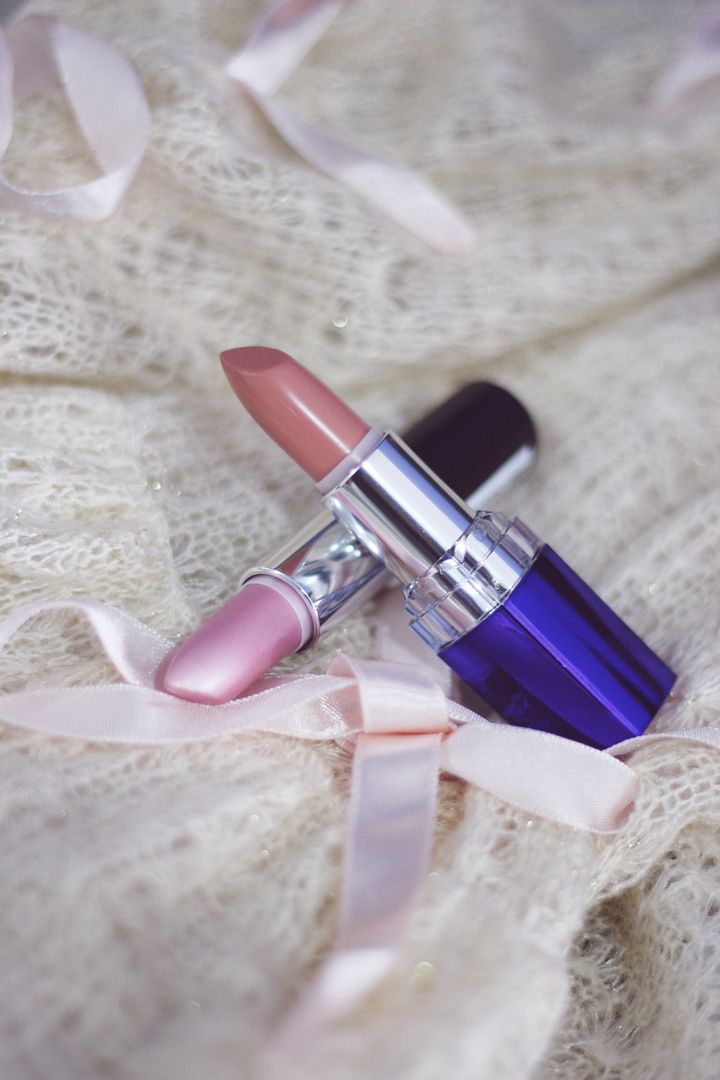 I bought 2 Rimmel lipsticks on a whim from Priceline recently, thanks to its "buy 1 get 1 free" offer. At just A$14.95 for two lipsticks, I thought it was a great bargain.
These are the lipsticks that I bagged: Rimmel's Moisture Renew Lipstick in Nude Delight (the peachy nude lipstick above) and Lustre Finish in Candy (the frosty pink lipstick).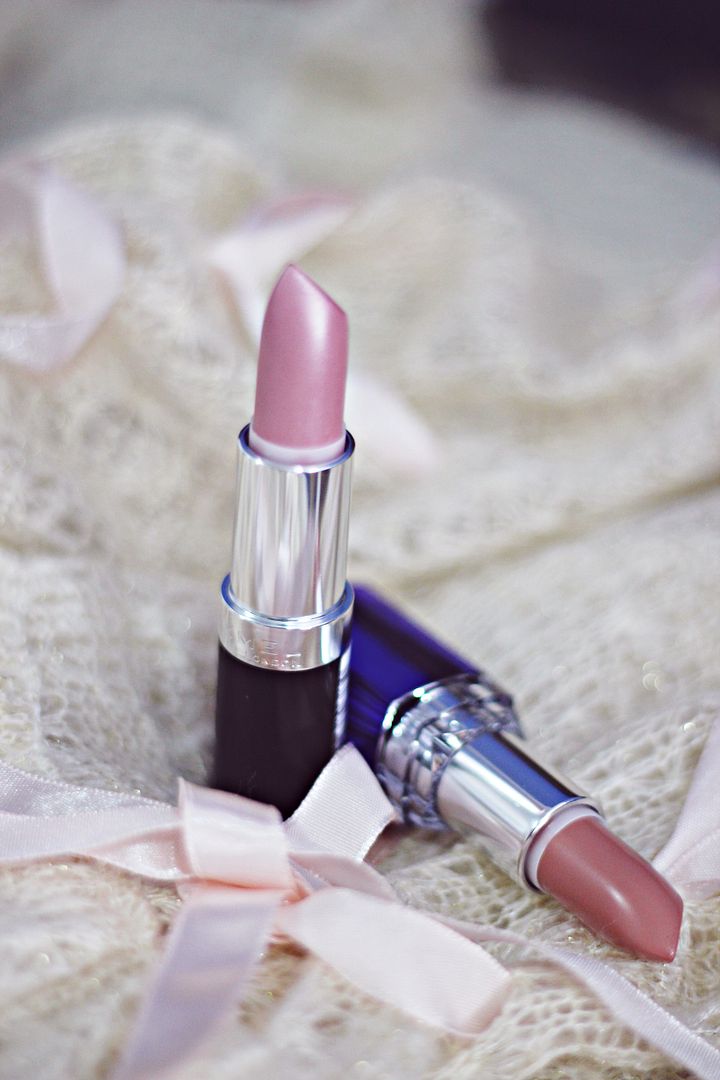 Nude Delight needs no introduction as it is such a popular nude lipstick with beauty bloggers. I first saw it on Style Suzie's blog and thought it looked lovely on her.
Here's what Nude Delight looks like on me:
Unlike MAC's Angel, which is slightly more pinkish in tone, Rimmel's Moisture Renew Nude Delight is a true nude shade with peachy undertones. What I like most about this lipstick is the colour. It delivers a creamy, barely there shine which is great for everyday wear.

The only problem I have with this lipstick is that it's rather drying and believe me, if you wear this alone without any lip balm, you'll discover lines on your lips that you've never seen before.
Here's what Candy looks like on me: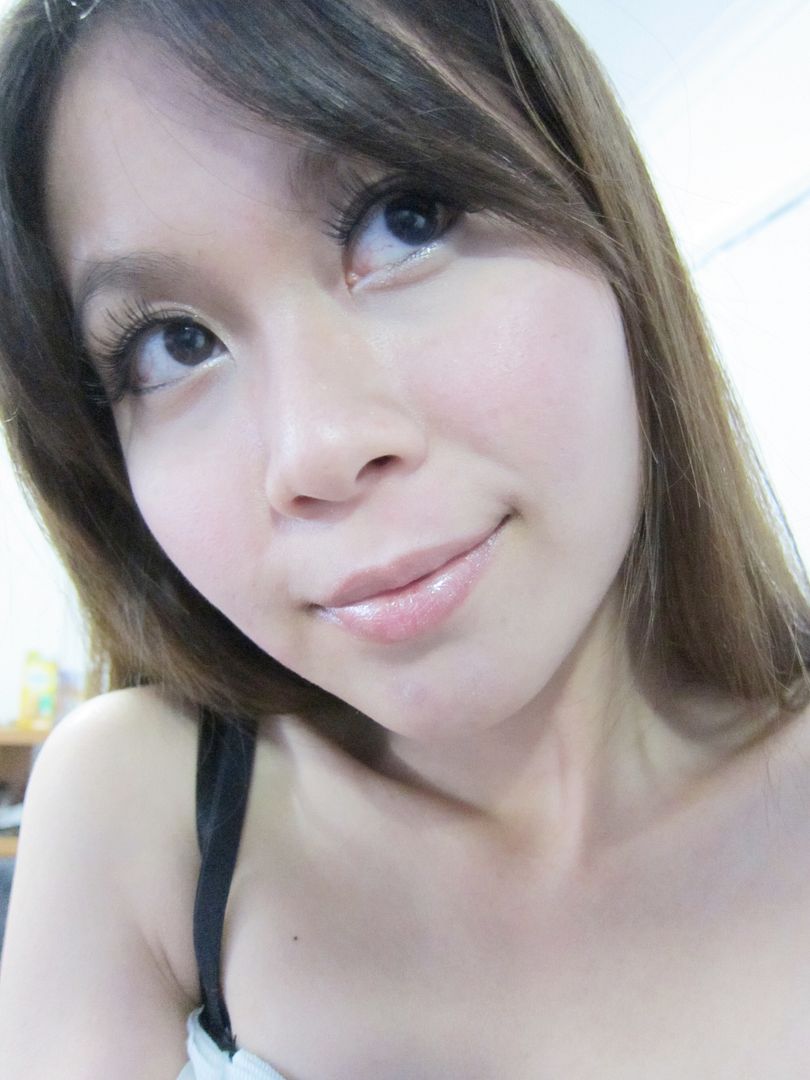 I am generally not a fan of frosty lipsticks because they tend to be overly shimmery and difficult to carry off, but I was pleasantly surprised by Rimmel's Lustre Finish in Candy. I was half-suspecting that I would turn out looking like a disco ball, but what I got instead was a subtle sheen with just a hint of shimmer. The glossy pale pink finish is perfect for days when I wear less make-up. It works almost like a clear lip gloss with shimmer.
I'm going to sport these lip colours a lot more these days so I can give my MAC and YSL a breather. Out of these 3 brands, YSL is still the best in terms of lasting power and hydration, but for the extremely pocket-friendly price-tag, Rimmel does a wonderful job too as long as you remember to take your lip balm with you everywhere! ;)