I'm sure many of you would have heard of Skinbiotics, the latest skin supplement in town which is endorsed by Fann Wong and is currently available at all Watsons stores.
Skinbiotics is an oral beauty supplement developed to increase cell regeneration and treat specific skin problems from within. There's only so much that topical creams and lotions can do for your skin, beyond which we have to rely on oral supplements to plug the gap.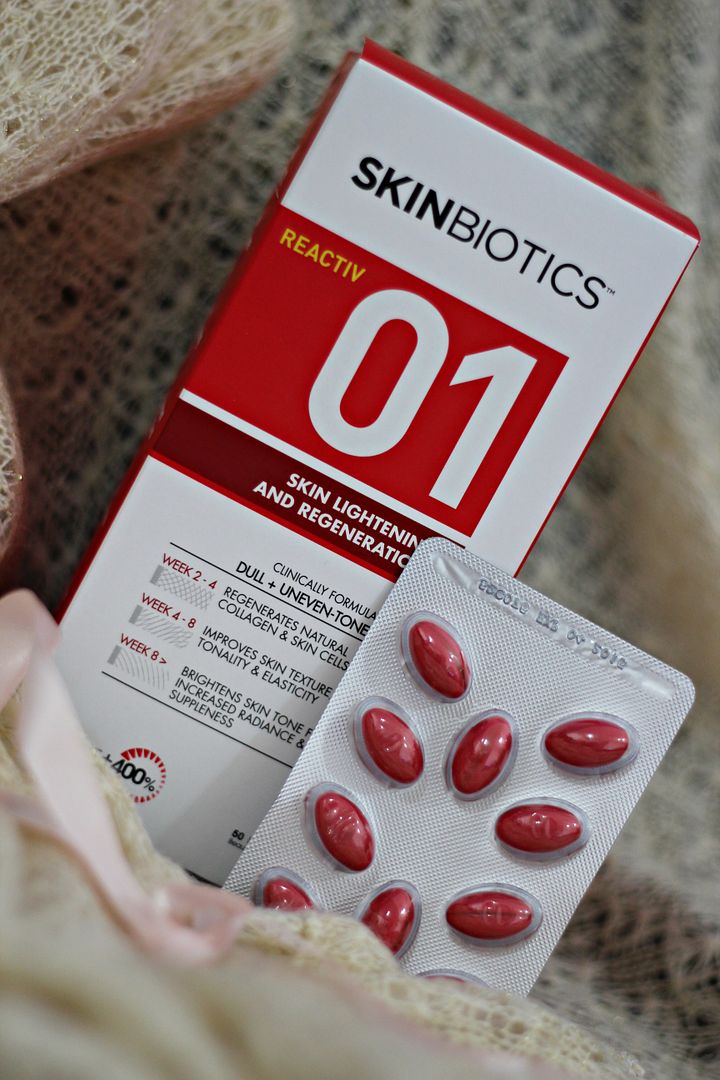 I've been using the same skincare regime from DRx for years because it works well for me. My dermatologist, Dr SK Tan, changed my regime slightly (in place of Lightener and Vit-A gel, I now use Max-C, a Vitamin C gel for cell renewal and ARC for lightening pigmentation). But age has taken a toll on my skin, and even with the best skincare around, it is difficult to keep pigmentation and fine lines at bay when I'm fast approaching 30! At age 29 (2 more months before the big 3-0), the main issues that I face now are slight pigmentation on my cheekbones due to sun exposure, fine expression lines on my forehead and deeper laugh lines.
I was initially skeptical of what Skinbiotics could do, especially in terms of reducing fine lines, but I decided to give it a go! I have been on Reactiv 01 for 4 weeks now and while I didn't see much of a difference in the first 2-3 weeks, I can now see that my skin tone is more even than before, my pigmentation spots are lighter and amazingly, the appearance of my fine lines and laugh lines has improved significantly! In fact, I realized the positive effects of Skinbiotics are even more obvious in photos. Pictures do say a thousand words!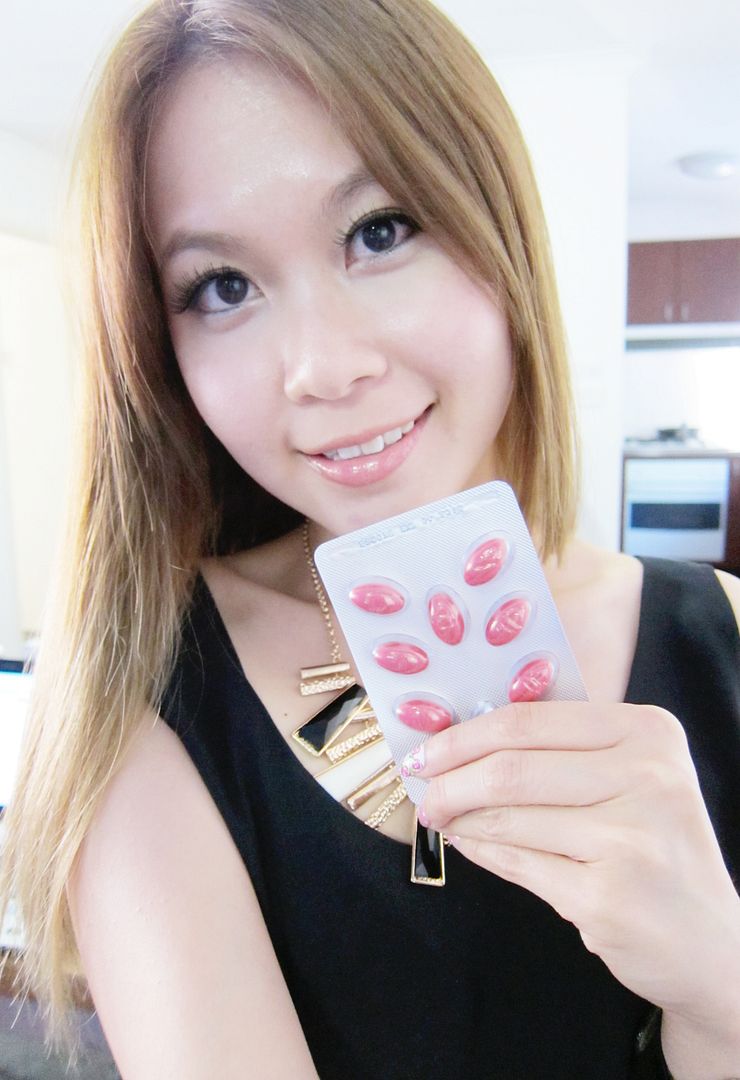 I don't use powder foundation anymore these days, but one skincare product that I can never do without is my tinted sunscreen from DRx, simply because UV rays are usually the culprit for premature aging, wrinkles and pigmentation. The sun in Australia is also much harsher (skin cancer is the most common type of cancer here), so sun protection is my top priority!
But, sunscreen alone is never enough. Did you know that the sun rays consist of 7% UVA, UVB rays and 44% visible blue light? Although I slather on sunscreen and avoid the sun like the plague now, most sunscreen products are only able to protect your skin from UVA and UVB rays, leaving your skin vulnerable to visible blue light which we are all exposed to even when we're indoors!
The breakthrough ingredient in Skinbiotics is a microalgae called Algaplex, which promotes cell regeneration and protects your skin from UV rays. In addition, Skinbiotics also contains Solaplex, an oral sunscreen that protects your skin from UVA, UVB and visible blue light, thus giving your skin 7 times more UV protection!!
With Skinbiotics, I am now able to look forward to better skin protection and younger looking skin everyday!
Skinbiotics has three different types of pills to combat skin problems at every stage of your life. Now, I'm thinking of getting the Reactiv 02 for my mum to try out!
For those of you who want to get your Skinbiotics fix, you can get them at Watsons. Each box retails at S$138 or S$148, depending on the type of supplement that you choose.