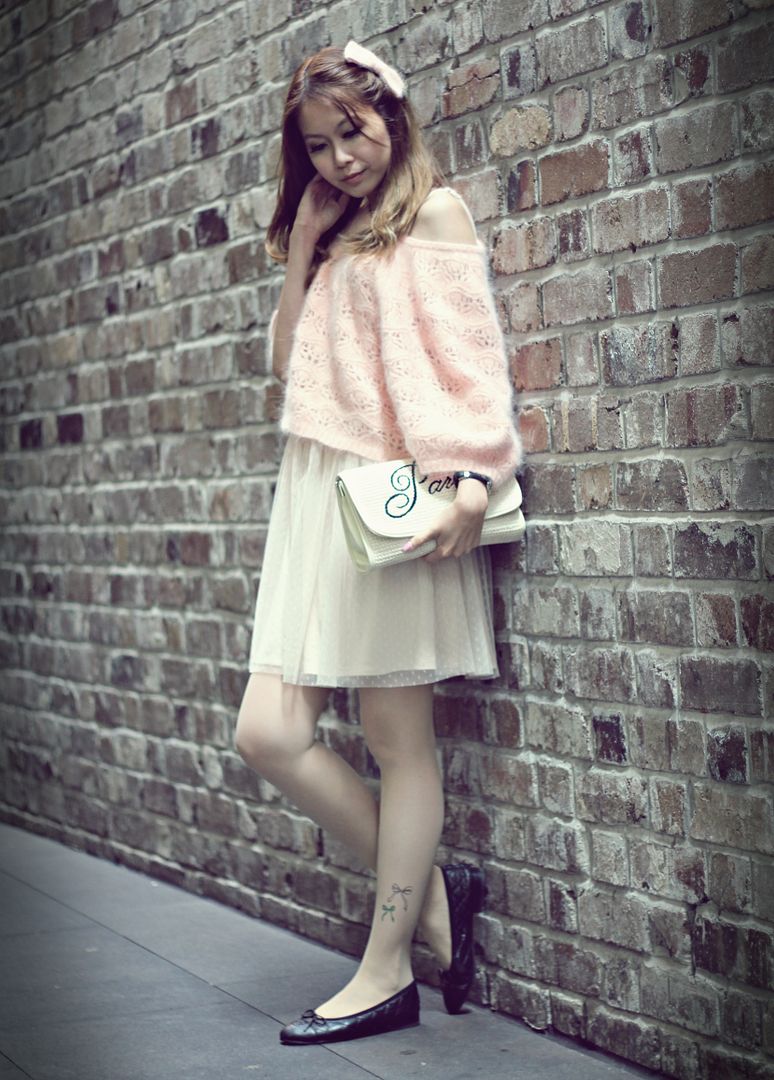 I love Japanese labels for their easy-to-wear feminine designs, petite sizing and excellent workmanship. Labels such as Rosebullet and Dip Drops may be slightly pricier than what you would typically find at Far East Plaza, but trust me, the quality is unrivaled.
I was ecstatic when my good friend, Grace, who knows that I have a soft spot for Japanese labels, kindly offered to help me purchase this beautiful angora set by Rosebullet with her discount vouchers!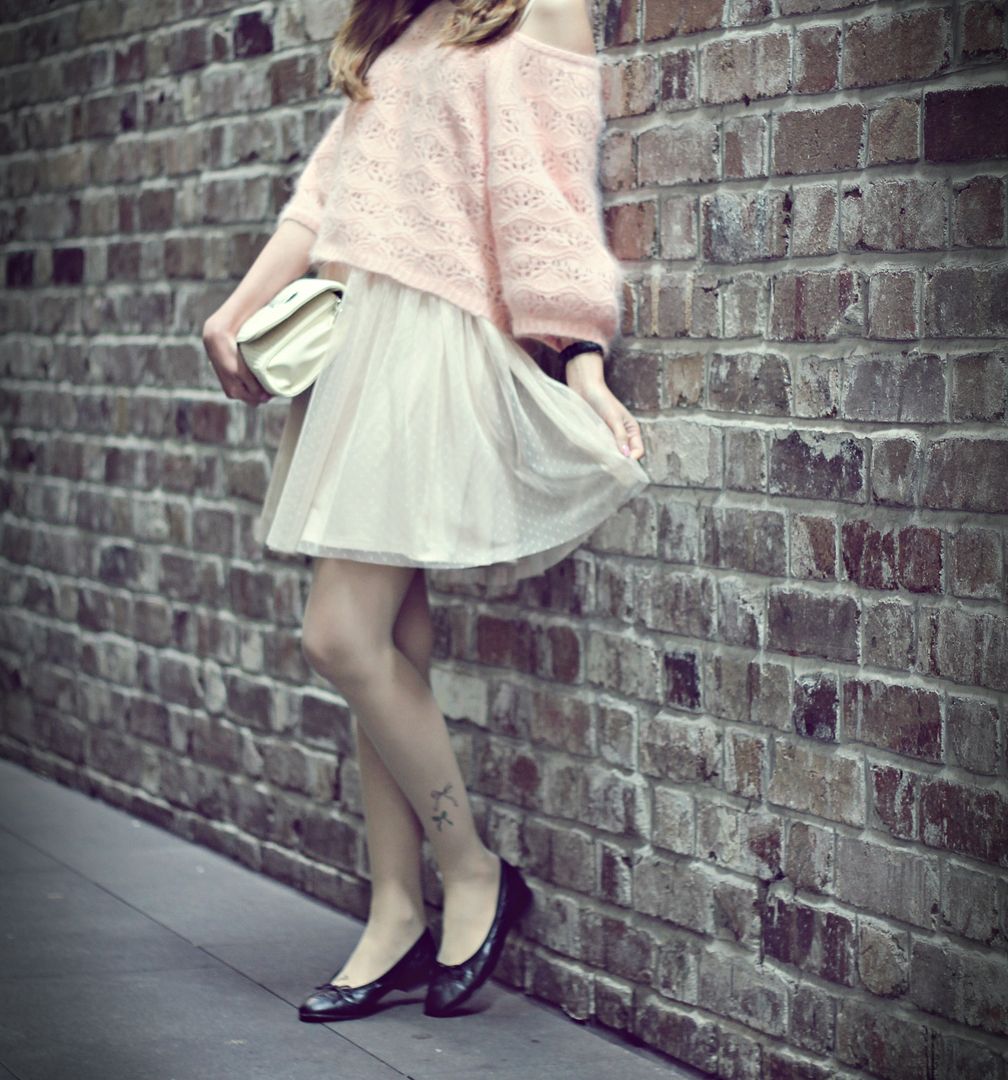 I was over the moon when I received this. The weather in Sydney still dips well below 20 degrees on certain days, so this angora set is perfect for keeping warm without me having to layer extensively.
The tattoo stockings trend probably hasn't caught on very much in Singapore, but they can easily be found in Hong Kong and Japan. Surprise surprise...this pair of Japanese tattoo stockings was from Kinokuniya. Never in my wildest dreams would I have thought that bookstores would resort to selling stockings. I guess times are hard these days, especially with the invention of eBooks. Nobody goes to bookstores for books anymore!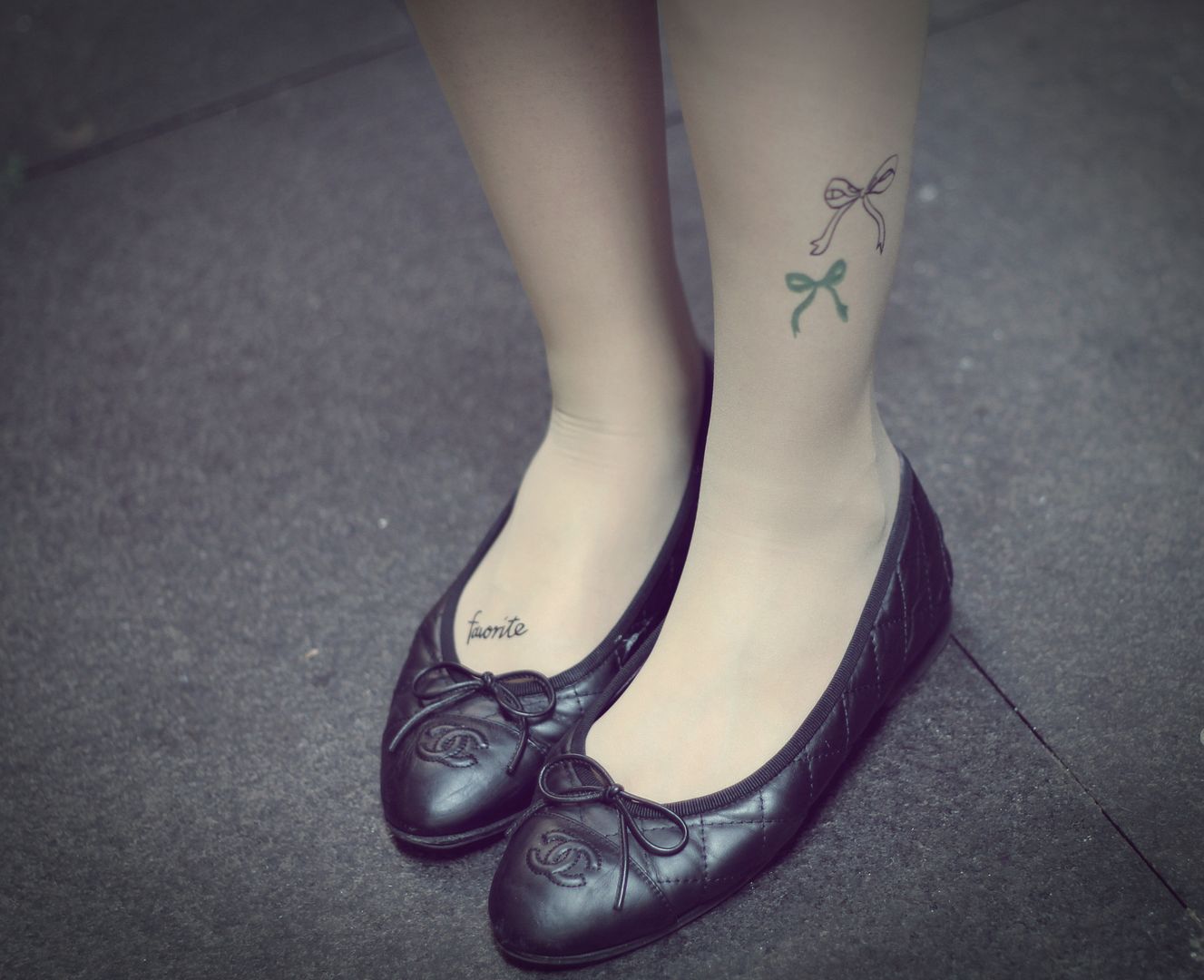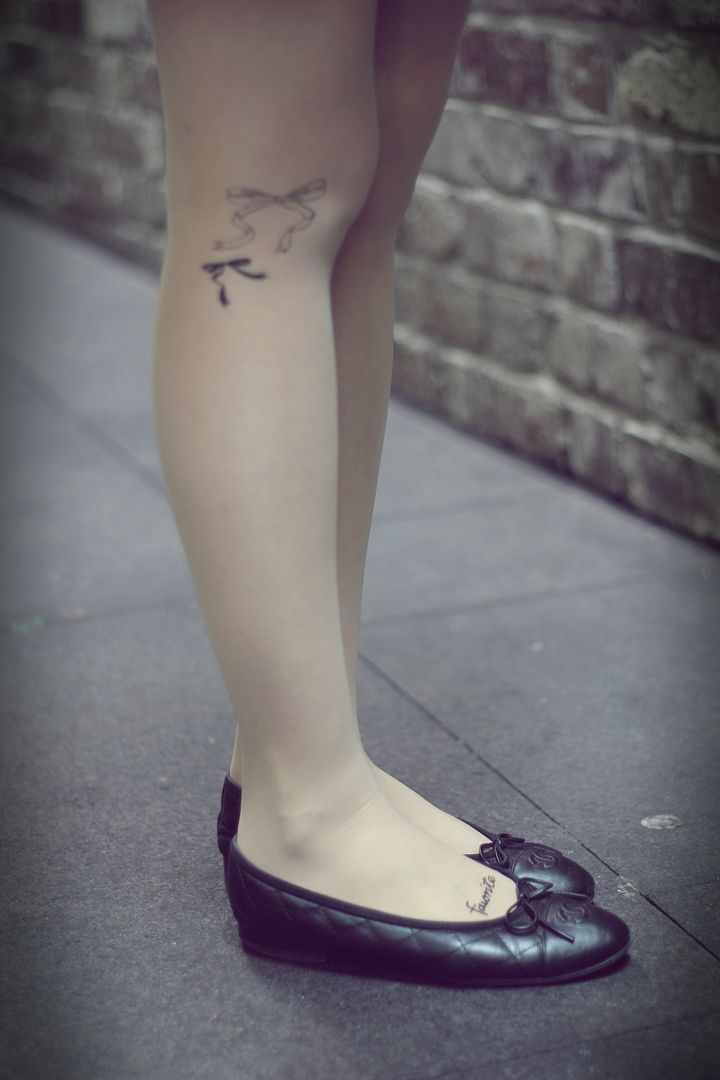 Anyhow, I was sold the minute I saw the cute little bows. They're adorable, aren't they? Kinokuniya should seriously consider diversifying into stockings. :P
Angora top and tulle dress from Rosebullet
Tattoo stockings from Kinokuniya