Femininity, grace and decorum. These three words pretty much sum up what the Mad Men style, or 60s style, is all about. Characterized by a ladylike aesthetic and restraint, the razor sharp tailoring and polished silhouettes are unrivaled in this day and age, which is why designs conceived during the 60s often remain timeless classics that never go out of style.
A distinctive feature of the dresses that belong to that era is the A-line skirt with a fitted waist. I love it because it flatters most body types, given its unique ability to accentuate your curves while camouflaging unsightly bulges.
No wonder everyone is so smitten with the dresses on Mad Men.
If you love vintage dresses as much as I do, you have to visit Dustbunny Vintage. Of late, I also spotted a couple of vintage-inspired dresses at high street fashion brand, Miss Selfridge and to say that I have been obsessed with its collection of sweet, girly apparel is probably a huge understatement.

One of the sweetest vintage inspired dresses that I bagged from Miss Selfridge recently is this gorgeous mint number sprinkled with pink flowers. Unlike its vintage counterparts which usually extend beyond knee length, this pretty little dress is shorter and thus more current.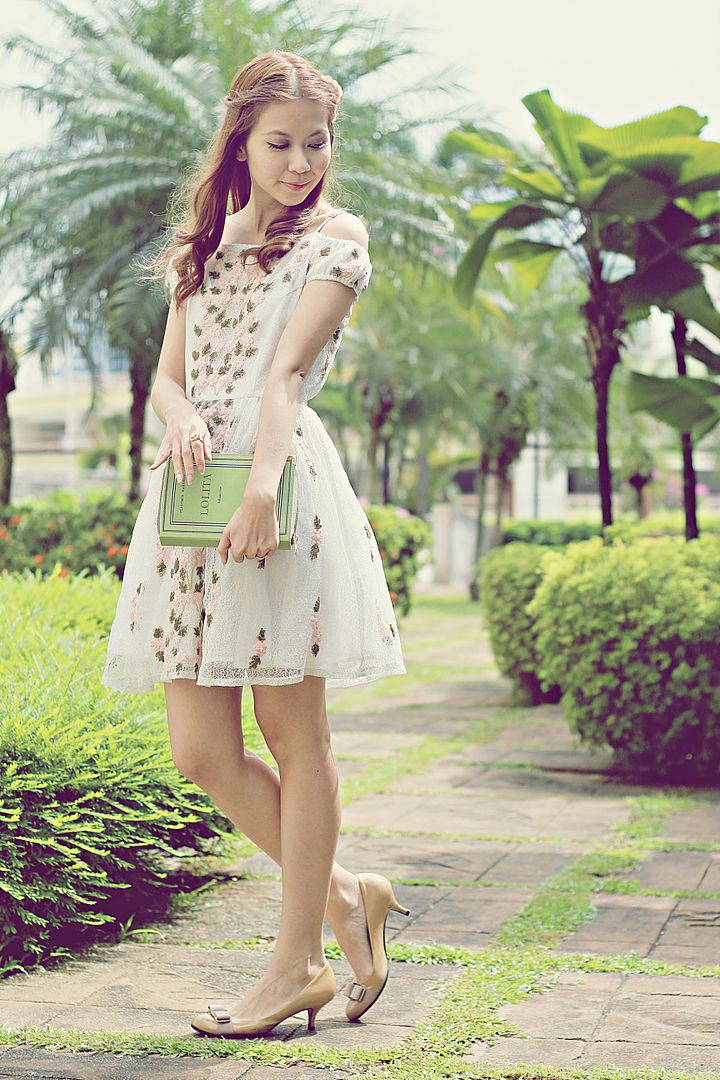 Dress from Miss Selfridge
Carla Pumps from Salvatore Ferragamo
I especially adore the smaller cutting that Miss Selfridge offers, which caters to petite girls. I can find clothes in UK Size 4 over here and they fit me perfectly without any alteration.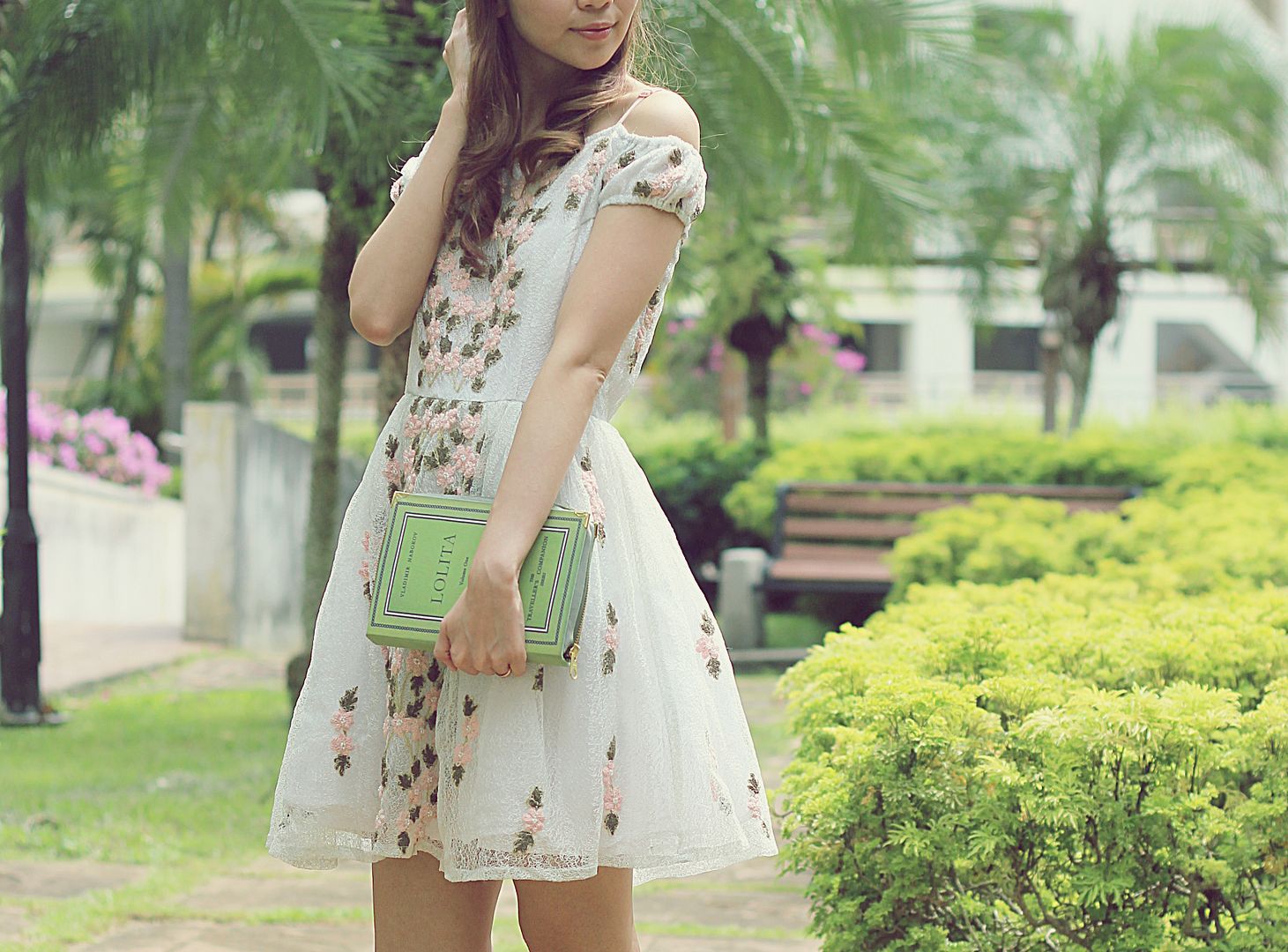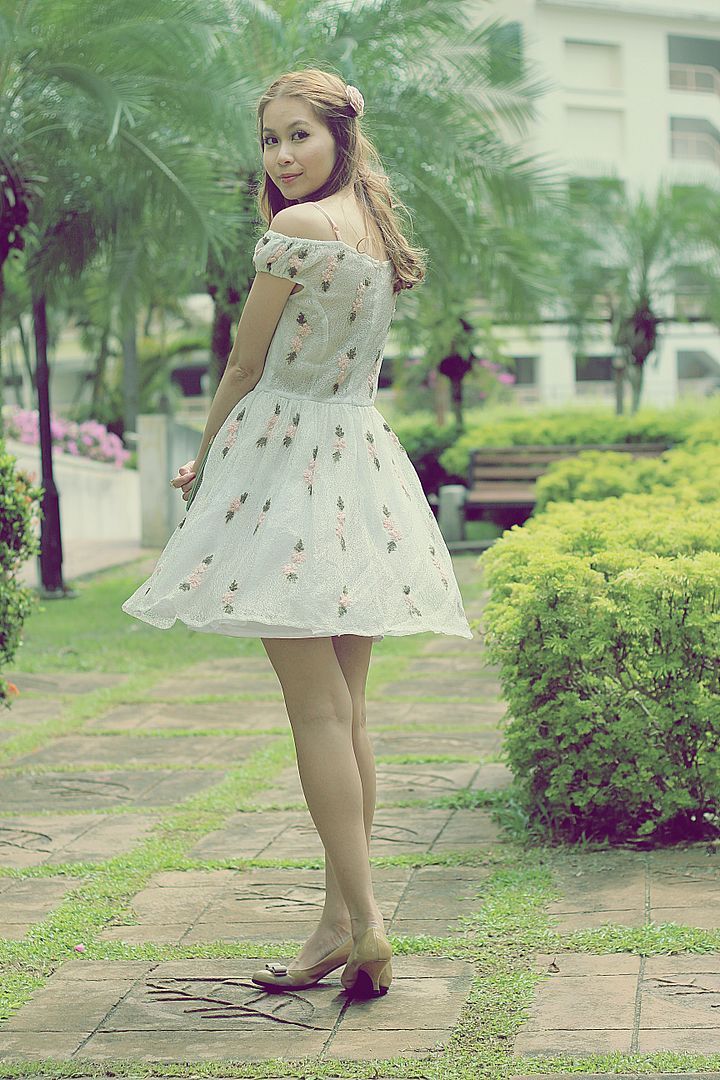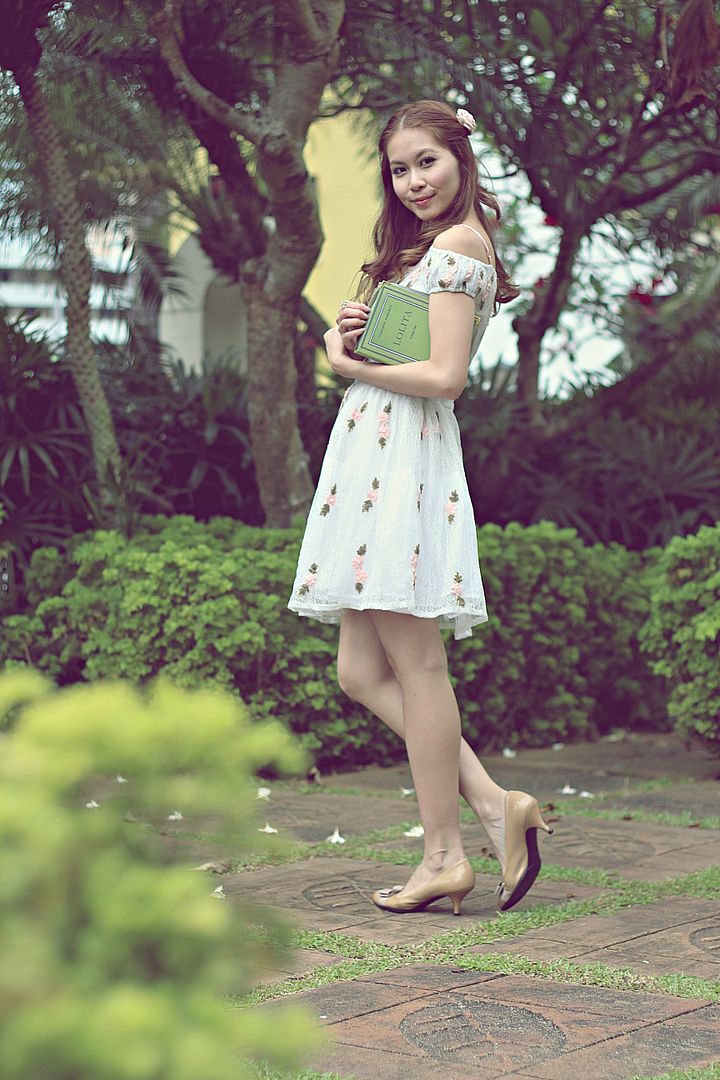 Do you remember my earlier post on my Alice in Wonderland book clutch by MyJotterBook? Well, here's another book clutch that I got from them. This, in my opinion, is my best buy as its aged appearance gives it character and enhances its versatility. Wardrobe decisions are a breeze as it goes with practically everything.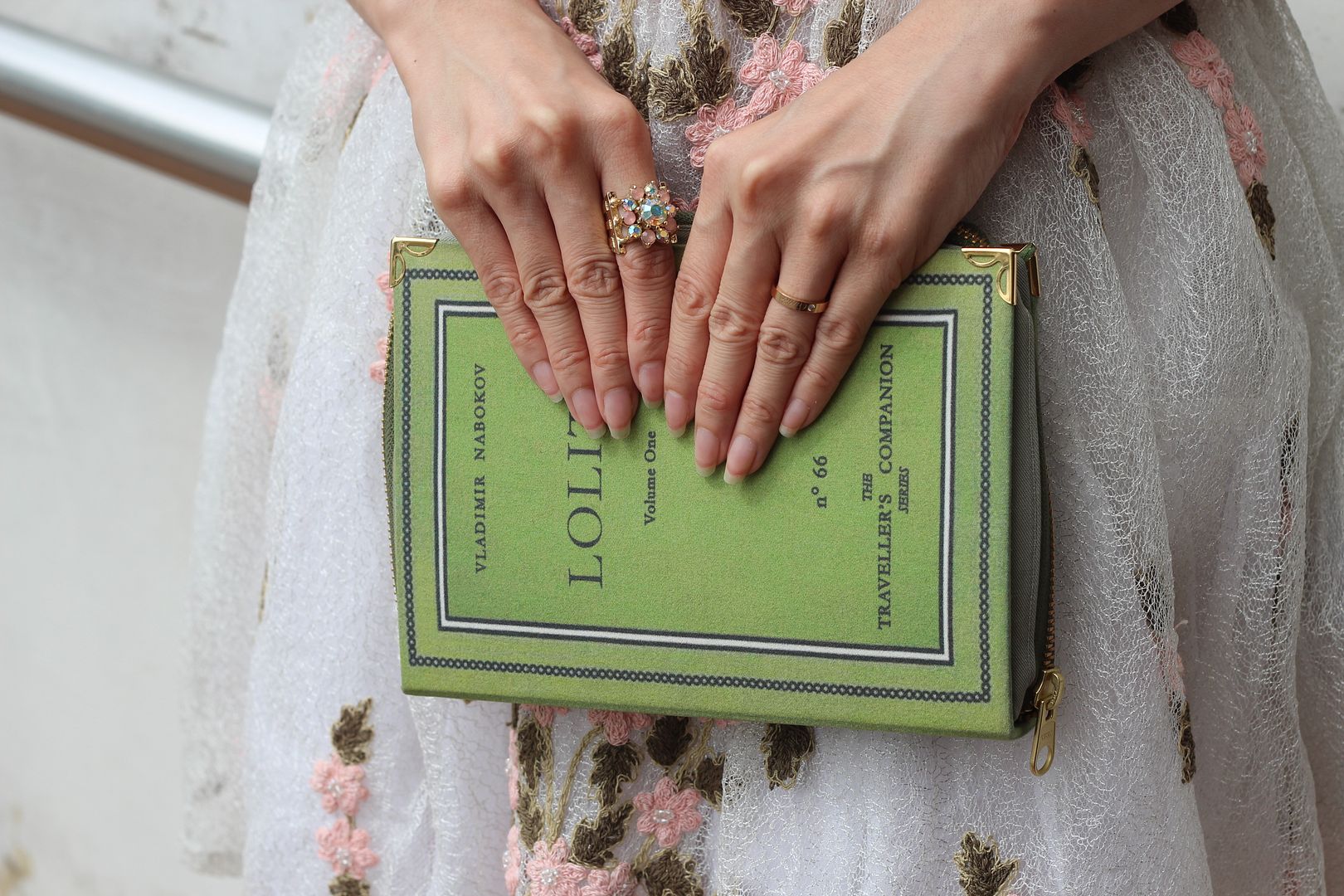 Lolita Book Clutch from MyJotterBook
Vintage inspired ring from Diva
*********
OMY Singapore Blog Awards 2013
I've always been a fan of 60s fashion, and coincidentally, the 60s is also the theme for OMY's Singapore Blog Awards 2013. :)
I registered my blog for 4 categories this year, and was pleasantly surprised to be nominated as a finalist for 2 categories!
1) Levi's Best Fashion Blog (Main Category)
2) Qoo10 Best Online Shopping Blog
I would like to thank each and every one of you for reading my humble blog throughout the years. I feel really honoured that my efforts and contributions in this little space of mine has been recognized, but more importantly, I'm extremely appreciative of readers like you who have been showing your support through encouraging emails and facebook messages. Without you, I wouldn't have had the tenacity and resilience to keep this blog going for such a long time. :)
I hope that you will continue to support Shopping Queen's Haven (Regina Chow) by voting for me at the Singapore Blog Awards. Voting contributes to 30% of my total score, while the remaining 70% will depend on how impressed the judges are with my blog.
In line with the 60s theme and the 2 categories that I've been nominated for, you will be seeing more shopping and fashion posts in the coming weeks as well!
To vote, just register at http://sgblogawards.omy.sg/2013/register/
You can vote for me once everyday under both categories!
Thank you once again for your support!