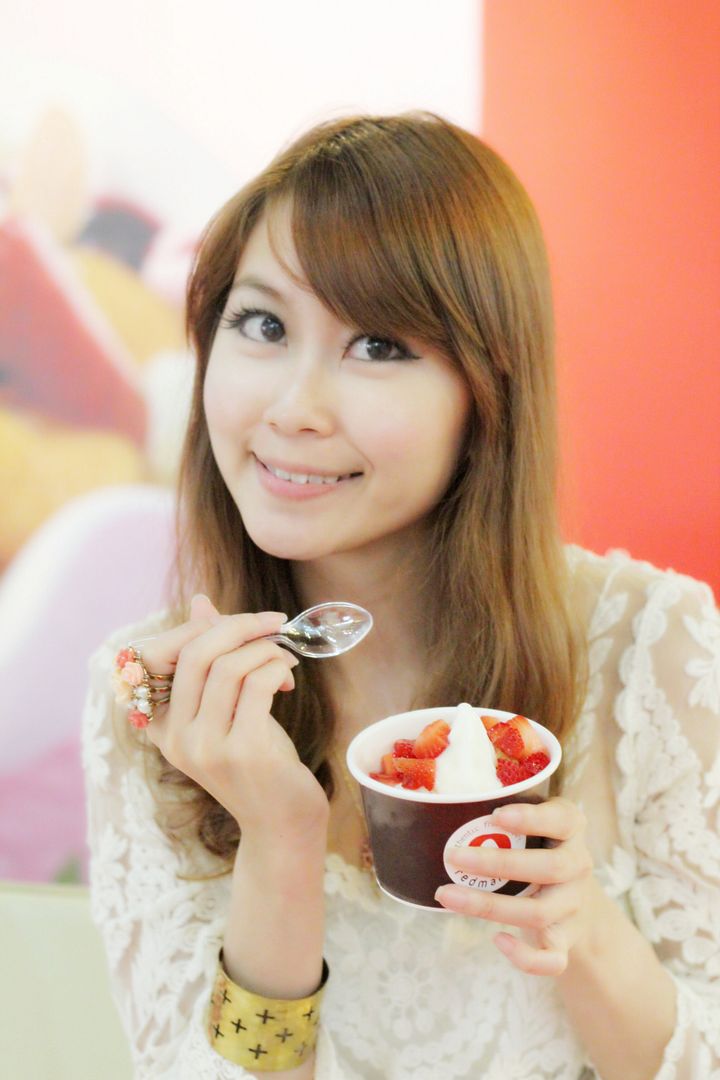 Yoghurt is a top health food that tastes good, aids digestion and is great for colon and intestinal health. A rich source of calcium, yoghurt is also the perfect alternative to milk. In fact, it is easier to digest than milk, and is suitable for those of us who are lactose intolerant as well.
The popularity of yoghurt these days has soared tremendously thanks to the introduction of frozen yoghurt. JW and I have been huge fans of frozen yoghurt for a while now because unlike traditional yoghurt, it has a light, refreshing texture and tastes somewhat like sorbet.
Well, that also explains why I was so excited when I came across a fabulous deal for Red Mango yoghurt while browsing through Qoo10's bestsellers under Deal & Entertainment using the Qoo10 App on my iPhone!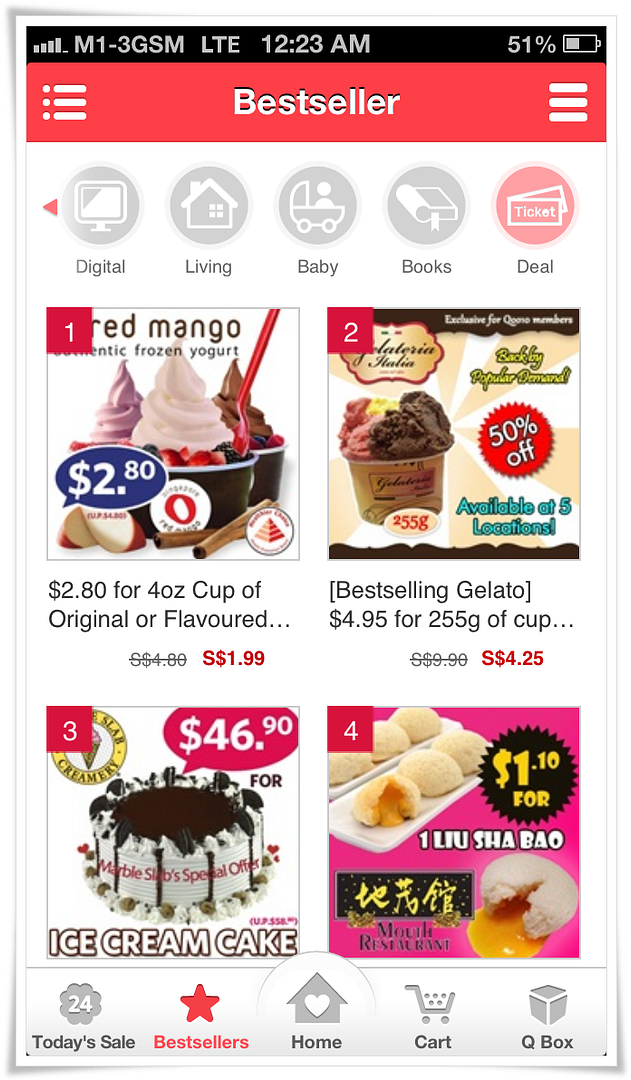 The usual price of Red Mango yoghurt is about $4. More often than not, there is also a Time Sale discount on Qoo10, which brings the price down to $2.80. This time however, there was a further markdown on top of the time sale discount, hence a cup of yoghurt with 1 topping only cost $1.99!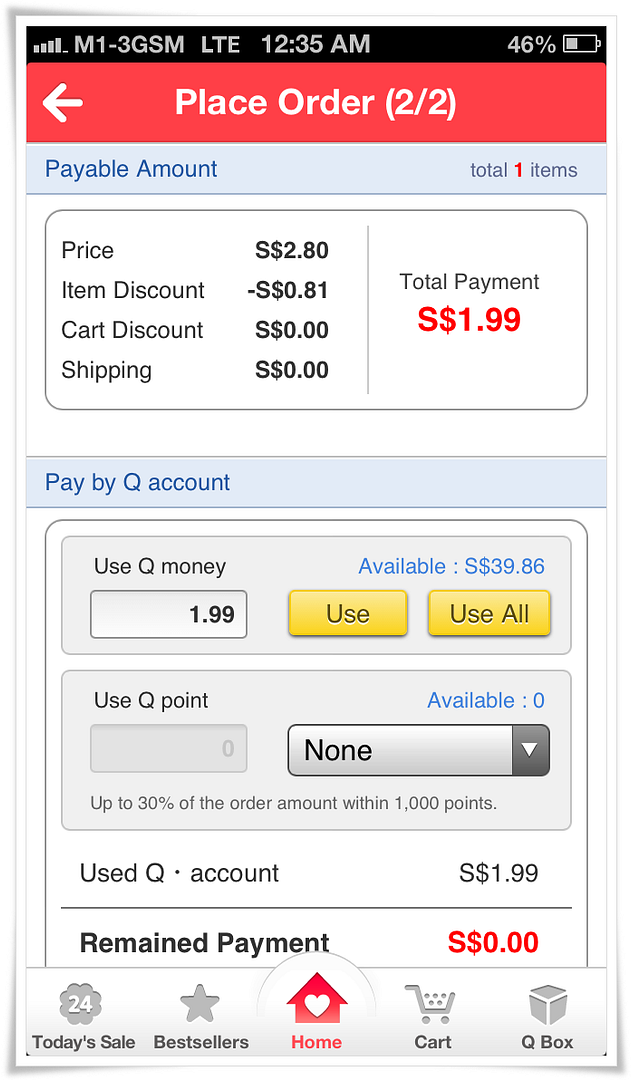 Needless to say, I was sold and quickly proceeded to purchase the e-Ticket Voucher.
All you have to do is present the e-Ticket voucher on your phone to the cashier at Red Mango and get him/her to click on it to redeem it.
It's amazing how convenient Qoo10's phone app is. You can use the voucher immediately upon purchase and the transaction is entirely paperless too. Totally eco-friendly!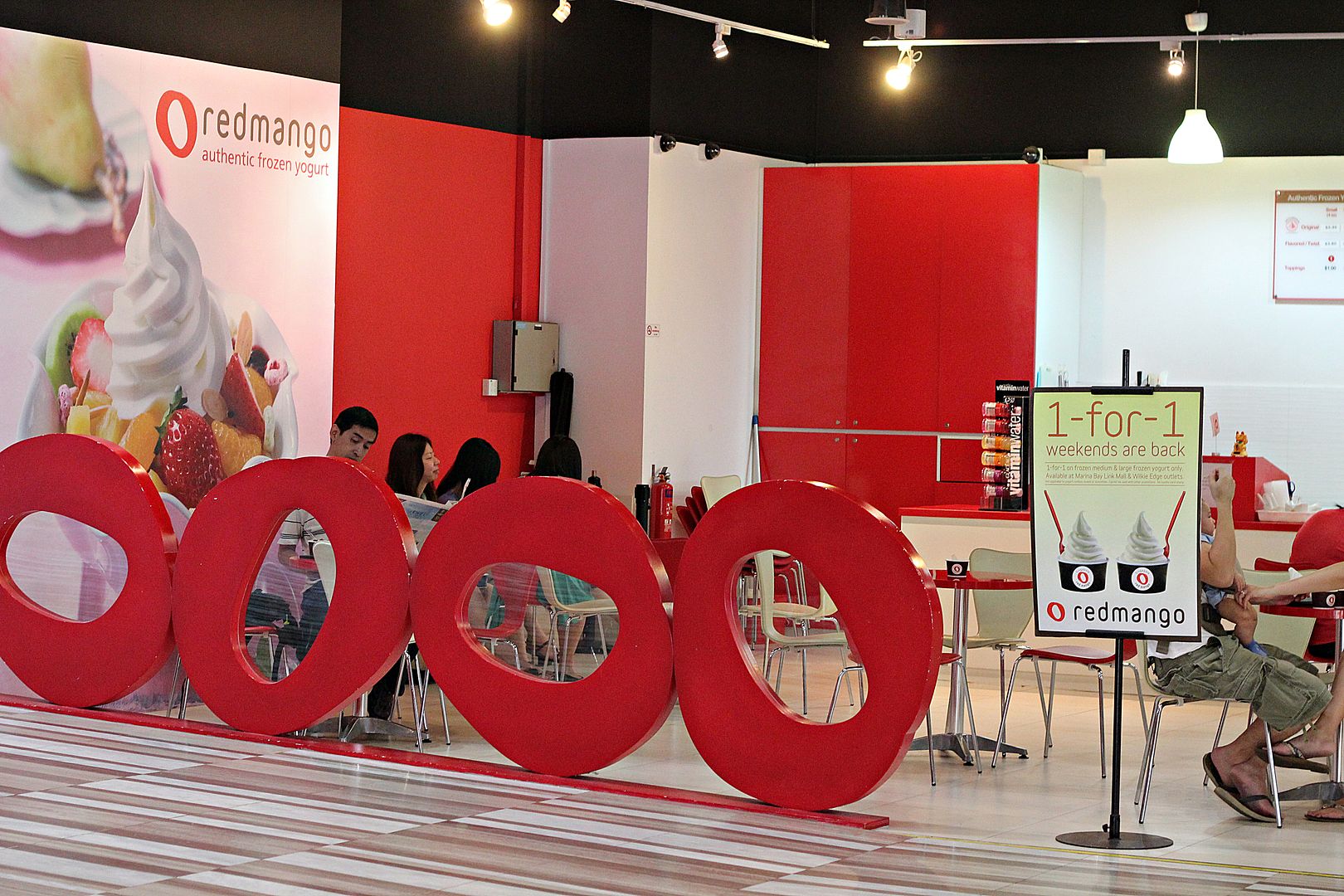 Did you know that Red Mango originated in South Korea and uses 100% all natural, nonfat and lowfat, kosher and gluten free yoghurt enhanced with probiotics? It is difficult to find healthy food that tastes great, and this culminated in its success in the United States, with
more than 190 outlets across more than 25 states. There are currently 3 outlets in Singapore and the Qoo10 e-Ticket voucher can be redeemed from 2 of its branches at Marina Bay Link Mall and Wilkie Edge.
I visited the Red Mango outlet at Wilkie Edge recently and redeemed a cup of delicious frozen yoghurt with strawberry toppings with my e-Ticket voucher. There are a few flavours of yoghurt available, but I always go with original as I have a preference for its slightly sour taste. This ice-cold treat is especially refreshing on a hot and humid day!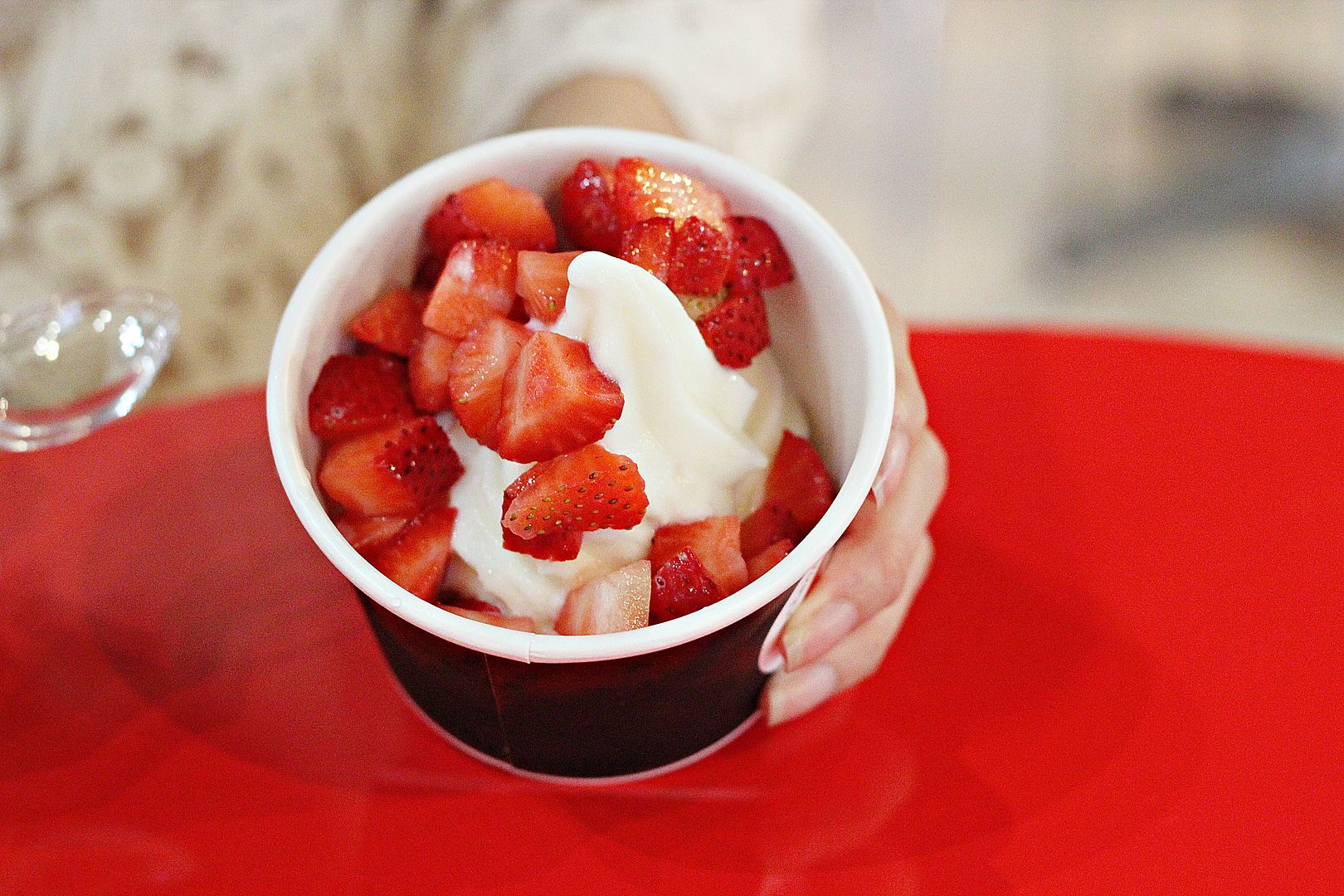 Doesn't it look enticing? You can expect generous servings despite the discount. There is also a wide selection of toppings for you to choose from.
There was a party in my mouth as every spoonful of refreshingly cold yoghurt was accompanied by sweet and juicy strawberry slices.
Given that Red Mango yoghurt is all natural and low in fat content, it is the perfect guilt-free indulgence for everyone!
Check out more deals on Qoo10's Facebook Page !
********
Thank you everyone for voting for me at the Singapore Blog Awards 2013!
Voting ends on 23rd June and I would be very grateful if you could continue to vote for me everyday under the following categories:
Levi's Best Fashion Blog